5 Things You Cannot Miss Doing This Durga Puja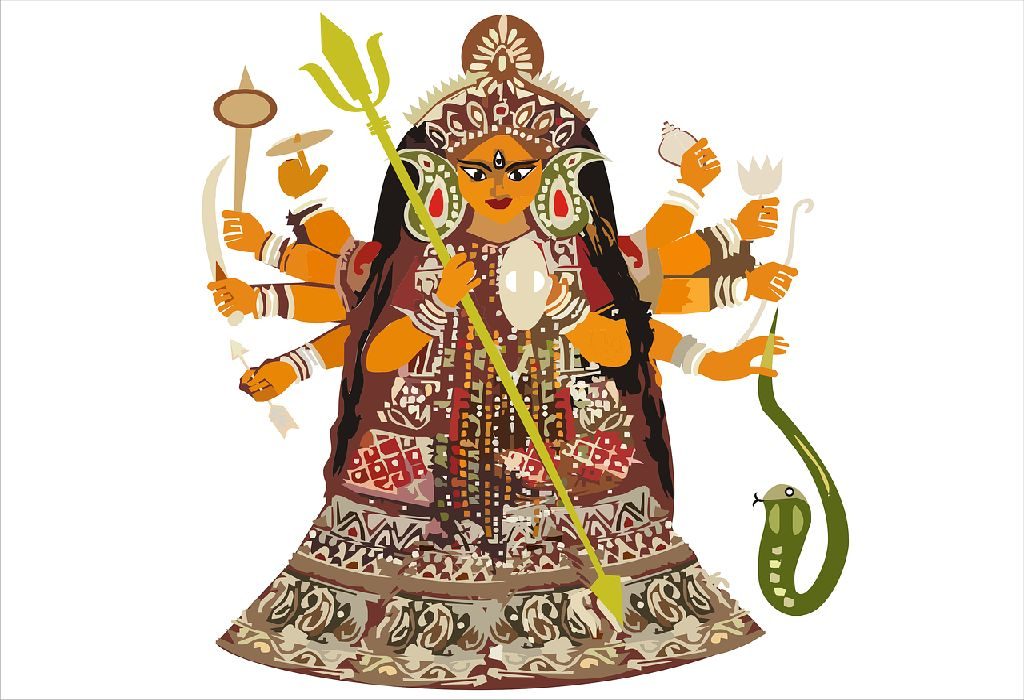 In this Article
Are you in Kolkata during Durga Puja? You're in luck! Even cities like Delhi have massive Durga Puja celebrations you can't miss out on. Bengali or not, the Durga Puja experience can be enjoyed by everyone with this list of must-dos. You're going to be in for a spectacularly festive time!
From September 21 to 29, prepare to be awed by the Durga Puja celebrations around you. This is the time of the year for Bengalis the world around, one they prepare for months in advance. Get set to welcome the Goddess and her family in style!
Durga Puja Celebration Must Do's for Everyone
Always Figure Out What Else Is there to Eat
Pakoras, chaat paapdi, kathi rolls, chowmein, mutton chops, chicken cutlets, fried fish, dosas, idlis, biryanis, fuchka, golas, mishti, ice-cream…and you thought that's it? The Durga Puja food menu is super duper big and has enough options for both vegetarians and non vegetarians! Make it a point to analyse your food options so you can balance out the portions and have space for everything. You absolutely can't miss out on all the glorious food that's up for sale – from street vendors to branded outlets!
Rush from One Pandal to Another – You Must See them All!
No two pandals are the same during Durga Puja and you will miss out on something for sure if you don't see them all. Durga Puja pandal hopping can get tiring – not to forget, you need crowd management skills – but the unique decorations, Durga Ma's protima (idol) and food stalls totally make it worth it. You could rent a car, try to obtain family entry passes, or visit the bigger pandals in the day when they will be less crowded.
Soak in the Musical and Dance Extravaganza
From Bengali Durga Puja dance with the dhunochi (an earthen pot with burning charcoal or coconut shell fibre) to soulful renditions of Rabindra sangeet as well as contemporary music, Durga Puja hosts a series of cultural events. Youngsters, artists, celebrities and enthusiastic senior citizens all come together for the festivities. Little kids have a blast in Fancy Dress and Recitation competitions. The energy is infectious.
Dress Up in Traditional Bengali Style and Play with Sindoor
On the last day of Puja, married women bid goodbye to Durga Ma with the sindoor khela ritual – or smearing sindoor on each other. This is oodles of fun, especially when you are all dressed up in traditional Bengali attire, complete with gold jhumkas and red and white bangles. Get your husband to don a classic Bengali style kurta and you'll get the best pictures ever!
Attend the Bisorjon, Even Though It Makes You Sad
Durga Puja always gets over too soon; they are your fastest four days ever! Attending the ritual immersion is an experience in itself as you get to see all the idols from the pandals you missed. There is a lot of dancing to the dhak, fun snacks to nibble on as you wait for your turn, and the prospect of shaanti-jol (holy water) in the evening. Even though the air is heavy with sadness, there is the promise of next year!
What is your Durga Puja must-do? Whether you are planning a trip home to meet your parents or just intend to gorge on plenty of good food, here's wishing you a fabulous time this year!