What TIME Of The Day Was Your Baby Born? This Is What It Means For His/Her Future!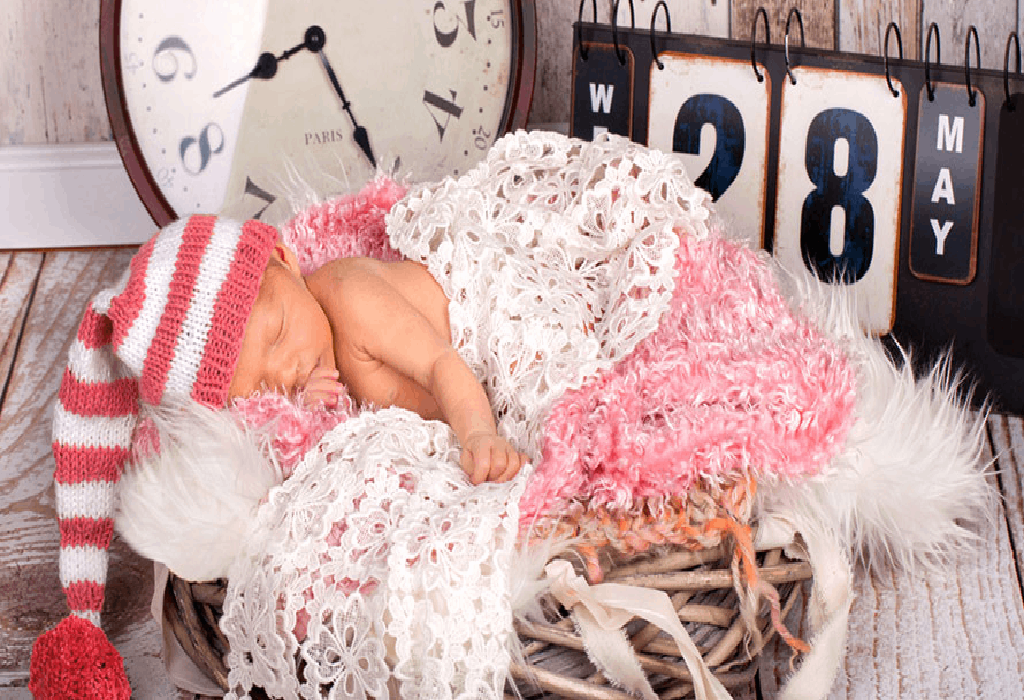 In this Article
In Indian culture, Kundalis are an important aspect that are said to determine an individual's personality and future life. A Kundali is created using the exact time of birth and place of birth. We know Kundalis from how they are used by elders in the family for match-making. In modern times, not many of us believe in them. However, they also have another wonderful use which we are sure you will be interested in: predicting your baby's future and personality!
What time was your baby born? Was he born in the morning or in the wee hours of the night? It is believed that the time of birth is an important factor in your child's life, as it affects his personality and can help with predictions for his future.
Sit back and enjoy this sneak peek into your child's future life based on the time he first came into your world. Let's find out what the stars have to reveal!
Birthtime Meaning
Midnight To 4 Am
If your baby was born between midnight or 4 am, be prepared for a slightly sensitive personality. Your baby will also grow up to have a great imagination!
Midnight to 2 am: People born during this time period tend to be confident and comfortable in most social situations. They also love to spread knowledge and encourage people to live positively. They also tend to hold their family as their number one priority.
2 am. to 4 am: People born in this time frame are very intelligent. They make for excellent communicators and are curious by nature. They have a good chance to excel and have a successful career if they work hard and maintain good self-esteem.
4 Am To 8 Am
Early morning babies or babies born between 4 am and 8 am grow up to be persistent by nature. They are generally intelligent and are always prepared for different situations that they might face. Their persistence will also contribute to their success as they will invest effort consistently till they achieve their dreams!
4 am. to 6 am: If your baby was born at in this time frame, he might grow up to be a romantic! He may be perceived by others as a 'strong personality' as a result of his stubbornness. However, he will need to learn to stand up for himself.
6 am. to 8 am: You have a natural leader at hand if your baby was born this early in the morning. He will be able to do well in most artistic fields though he will demand a lot from himself.
8 Am To 12 Noon
If your baby was born between 8 am to 12 noon, you may have a little philosopher on your hands. He may grow up to possess an excellent artistic talent and have an optimistic outlook towards life. Your baby will grow up to be ambitious in life as well.
8 am. to 10 am: Babies born between 8 am to 10 am generally grow up to be highly sensitive and like peace and alone time. They are more focused on attaining inner peace then working towards worldly temptations like fame and glory.
10 am. to 12 noon: Babies born during this time are generally outgoing. They love to experience new things and are great as team players.
12 Noon To 4 Pm
Babies born in the afternoon are energetic and creative by nature. They are playful and have an innate sense of curiosity – an excellent quality to possess!
12 Noon to 2 pm: If your baby was born early in the afternoon, he is likely to have great teaching skills, whatever field he chooses to be in. He will be ambitious and responsible. Babies born during this time generally know what they want in life.
2 pm. to 4 pm: Your baby will grow up to be adventurous and have a love for spontaneity. He will be very active in seeking out ways to challenge himself and expand his boundaries.
4 Pm To 8 Pm
Babies born in the evening tend to be socially rebellious. They are generally restless and love plans that take them to the road less travelled.
4 pm. – 6 pm: If your baby was born early in the evening, he will grow up to be positive and energetic about life, and be overly cautious about trust when it comes to relationships. They won't easily open up about their feelings but are a natural at counselling others.
6 pm. to 8 pm: Your baby, if he was born between 6 pm and 8 pm, will grow up to be extremely empathetic and feel the needs of others. He will be very easy-going, accepting life the way it is.
8 Pm To Midnight
Night babies are confident and have a dominant spirit that will be noticeable from a very early age. They are natural guides as well.
8 pm. to 10 pm: Your baby will have a love for helping others and find happiness in doing so if they were born between 8 pm to 10 pm. He will grow up to be a perfectionist and will hate making mistakes.
10 pm. to midnight: Your baby will grow up to be joyful if he was born in this time frame. He will value creativity and will be sure of what his life goals are, pushing himself beyond his limits to achieve them.
So, do these future predictions seem to be coming true for your baby? 🙂 Well, whether or not astrological predictions actually come true is another discussion. But one thing is certain – with a doting mom like you, your baby is sure to grow up healthy, happy and wonderful no matter what time he was born! When was your baby born? We'd love to hear from you!