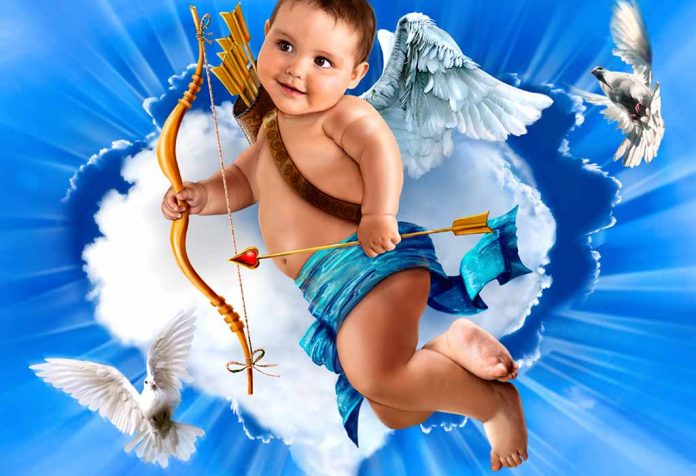 Last Updated on
To choose the right name for your baby is one of the vital decisions you have to make as a responsible parent. You find yourself amidst the chaos of various people around giving numerous suggestions for your baby's name. After all, a name is a defining piece of a child's identity for life. So, forget about the suggestions offered by friends and family and look for a name that you feel connected to or the one you love. Be it a thought-provoking name or a cool name we present to you a curated list of unique Gothic names to choose from. The following list of Goth boy names with meanings will help you select the right one for your little prince.
Gothic Baby Boy Names With Meanings
Finding cute and sweet names is a usual thing, but it is amusing to have some evil boy names as options to choose from. Find out the list of cool and edgy Gothic boy names below:
You would want your son to grow up to be a noble person. Auberon is a Gothic name which means associated with 'noble'. Auberon is a variant of the name Aubrey.
Astaroth is a unique and edgy Gothic name for your little champ. According to Christian mythology, Astaroth means a 'demon'.
An interesting name starting from A which you would like to check out is Adalricus. Adalricus refers to a noble ruler. Let your boy shine like the sun with all the power and wealth.
Alfonzo is an excellent Gothic name with a wonderful meaning. Alfonzo is a stylish variation to the name Alfonso which means noble and ready.
Amalric is a great name for your little prince. Amalric means a person born to rule with all the power. Amalric is derived from Gothic reeks tribal names Amal and Ric. Amalric was also the name of two 12th century rulers of the Latin Kingdom of Jerusalem.
If you are an adventurous baby namer, then Ascelin is a name you would want to consider. See your son flourish and reach heights in the world with a name like Ascelin, which means from the moon.
If you are looking for a catchy Gothic name starting with the letter B, then Balor is a good option. Balor means a one-eyed giant according to Irish mythology.
Bram is a lovely Gothic name for your son. Bram means one who is the father of many children. It is popular in Netherland, Scottland, and Australia.
Raising your son to be a powerhouse of immense strength is a great deal. The name Brander is a Gothic name which means 'sword of fire'.
For parents who are fascinated by the spirit of the war field, Cadell is a name you should not miss. Cadell is a trendy Gothic name popular in Australia, Britain, and England. Cadell is a wonderful choice as it essentially reflects the idea of a battle spirit
11. Chimaera
Chimaera is another mythological name that is unique and cool. Chimaera is a beast made up of different animals.
Corbin refers to a raven. Corbin is a wonderful Gothic name originated from a French surname which means a person who had dark hair colour.
Check out the name Cynfael which is edgy and unusual. Cynfael is an apt name for your prince as it means chief prince.
Draco is a sharp and edgy Gothic name which means dragon. This name is suitable if you want your son to be fierce.
See your baby boy emerges to be powerful and strong. Drusus is a Gothic name which means strong and sturdy.
Another popular Gothic name in recent years is Dorian. This name is derived from Greek and has a romantic allure to it.
Davorin is a unique name from Slavic mythology. Bring in more confidence and success in the path of your son with a name like Davorin that refers to God of war.
Dyrk is a simple and sweet Gothic name which means a person who admires nightlife.
Edgar is a famous name that refers to rich and prosperous. It is also the name of a popular Gothic writer Edgar Allen Poe.
If you are looking for a trendy name, then Etienne is a great option to consider. Etienne comes from a French word which means 'crown'.
Griffin is a cool Gothic name for your munchkin. Griffin means the Lord who has good control over everything around him.
Golgotha is a name with a unique pronunciation. Golgotha comes from a Hebrew word that refers to a 'skull'.
For a distinctive Gothic name, you could go for Kalon. It is a unique name that refers to the sky.
If you are a parent who wants to choose a name that makes your son stand out in the crowd, then check out the name Lycidas. Lycidas is an uncommon Goth name; it has its roots in the Greek language.
Oberon is a trendy Gothic name that has become popular in recent years. Oberon reres to 'Elf ruler'. Oberon was also the name of the king of the fairies in the famous SHalespear's comedy The Midnight Summer Night's Dream.
One of the best names you could give your little boy is Obsidian. Obsidian is a cool name for your son. Obsidian is a gemstone formed from lava.
A unique and classy name choice is Ozul. Ozul is a wonderful Gothic name that refers to shadow.
Perseus is the name of an ancient Greek hero. Perseus is also a word used to describe 'destroy',
Quillon is a stylish yet unique Gothic name for your son. Quillon means a 'sword' and seems like a great option to encourage your son to be bold and brave.
Rook is a popular masculine Gothic name. Rook means one who looks like a raven.
31. Sealin
Sealin is a cute yet unique Gothic name for your little prince
An interesting name starting from S is Sullen. Sullen refers to a person with a bad temper or sullen.
If you are looking for a short and catchy name, Taos might be a perfect choice. Taos is a rare masculine Gothic name. Taos means a place of red willows and this name is of Native America.
A regal choice of name for your little prince is Tierney. It is an adorable name which means regal.
Vesper means a night star. This name is also another great choice for your baby, mainly for its uniqueness and wonderful meaning.
Xanthus is a catchy and cool name. Xanthus is derived from Greek and means golden-haired.
Out of a very few Gothic names which start from X, Xenos is a dynamic name which means a stranger.
A fighter in your son comes to the forefront with a wonderful name like Ywain. Ywain is an adorable baby boy's name. It is a masculine name which means a young warrior.
Let your son grow up to a pure soul with a Gothic name like Zacchaeus. It is a lovely name which means pure and clean.
For a stylish yet unique Gothic name, you can check out the name Zephyr. Zephyr means wind.
Your baby's name will stay with them for a lifetime. So, select a name which you feel is apt for your child and the one which your child always relishes upon having one. The high-stake process of choosing your baby's name can be made easy by looking up the meanings of the beautiful Goth baby names above. Parenting comes loaded with responsibilities like choosing a name we hope the above name list helps you, Happy Parenting.