35 Amazing Free Activities for Kids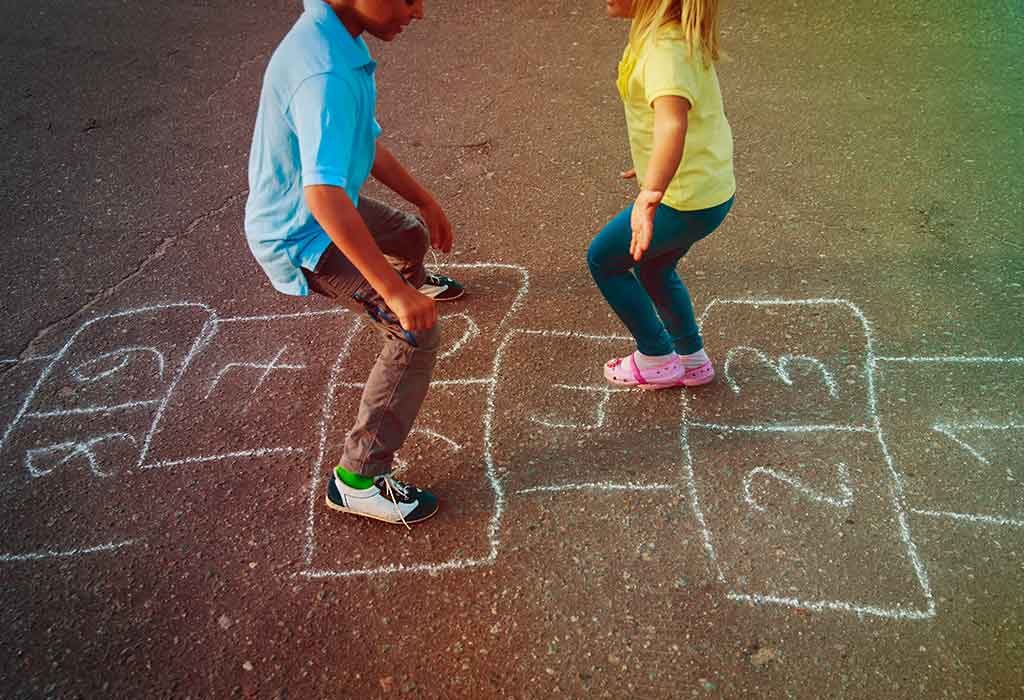 Doing various activities with children will help you spend some quality time together without the pressure of spending a lot of money. Children love attention and doing activities with them will help create a strong bond. It is also a great way to teach them various lessons while having a fun time with memories you will later cherish.
Video: Free Activities for Kids that are Absolute Fun
These free activities for children are sure to help you have a fun time with your kids! Though many activities require materials such as craft items or food, each activity can be done with the things you can easily find around you.
Kid-Friendly Free Activities that are Absolute Fun
Here is our list of the best child-friendly free activities that you can enjoy doing with your children:
1. A Family Game Night
Bring your family closer together with a little kid-friendly competition. Gather everybody in the home around a table for a fun board game you have at home, like monopoly or scrabble. You could also consider games like hide-and-seek and charades. If you are having trouble picking a game, simply draw names or roll a dice and let the winner pick the game!
2. Expand (or start) a rock collection
A rock collection is simple and fun and it works wherever you live. You can head to your backyard or other places to find and collect some beautiful rocks. These rocks would also be a great addition to your garden. Another fun addition to this activity is that you encourage the kids to figure out what rock they got.
3. Storytime!
Choose a comfy seat, grab a book, and read out loud together. This is one of the best free things to do with kids and it would not take much of your time. Another fun activity is making up your own stories! You could also make the kids use their imagination and take turns telling scary stories or fairytales.
4. Start a micro-garden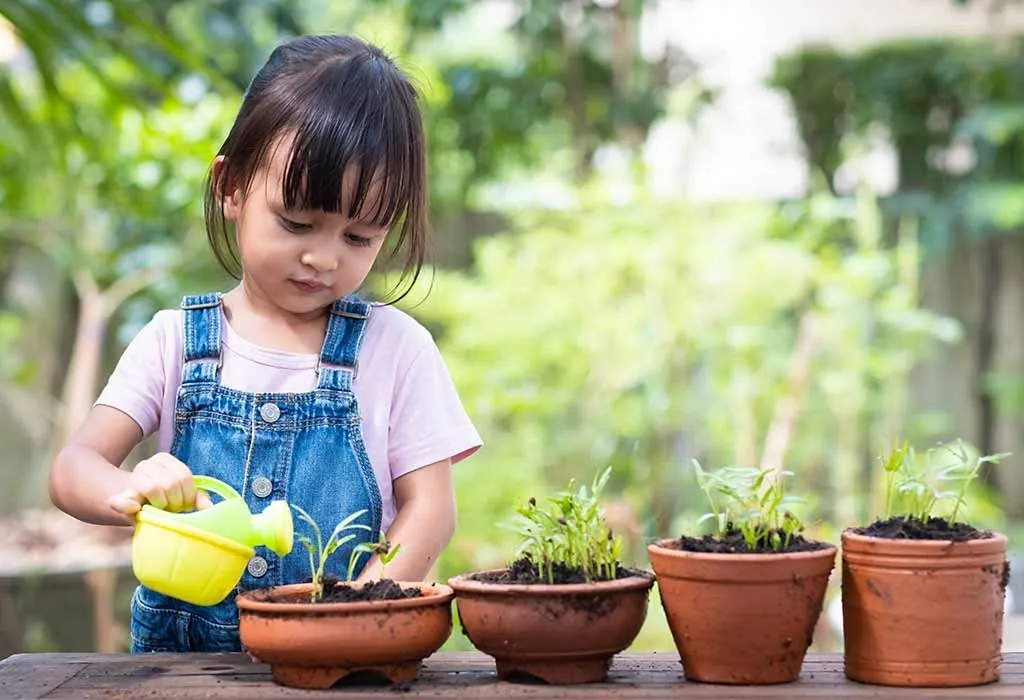 This activity does not require a lot of space and if your kids love plants and gardening, then a single square foot or flowerpots would do the trick. Simply turn over a square foot of your garden and plant something you love in the little space. Let the kids water it when it dries and remove weeds. This is also a great way to teach kids gardening.
5. Build a Fort
Gather a few drape blankets and empty boxes to make a warm fort. Make it cozier with cushions and pillows. Allow the children to decorate and bring in their favorite books or toys. You could also watch a fun movie in this cozy fort.
6. A movie marathon
Most families with kids will definitely wind up with a collection of Blurays and DVDs of animated or kids movies. If you do have a collection, then start a movie marathon! Allow each kid of the family to choose a movie they love and choose in random from that pool. It is better to have these during the middle of hotter days since you can save the outside activities for late evening and early morning.
7. A Scavenger Hunt
Hide objects or toys throughout the home or make a list of things to find in your garden. The kids can either gather these items or you could simply write down or take pictures of these items when they find it. Establish a few rules, and let the scavenger hunt begin!
8. Paper Boat Engineering contest
Make the children build paper boats out of the spare paper you have lying around in the home. You could also make use of aluminum foils, wax-coated papers, and cardboards for this activity! Make everyone participate and see whose boat travels the farthest on water. If there are no bodies of water around you, then see whose boat can hold the most pennies.
9. Play Dress up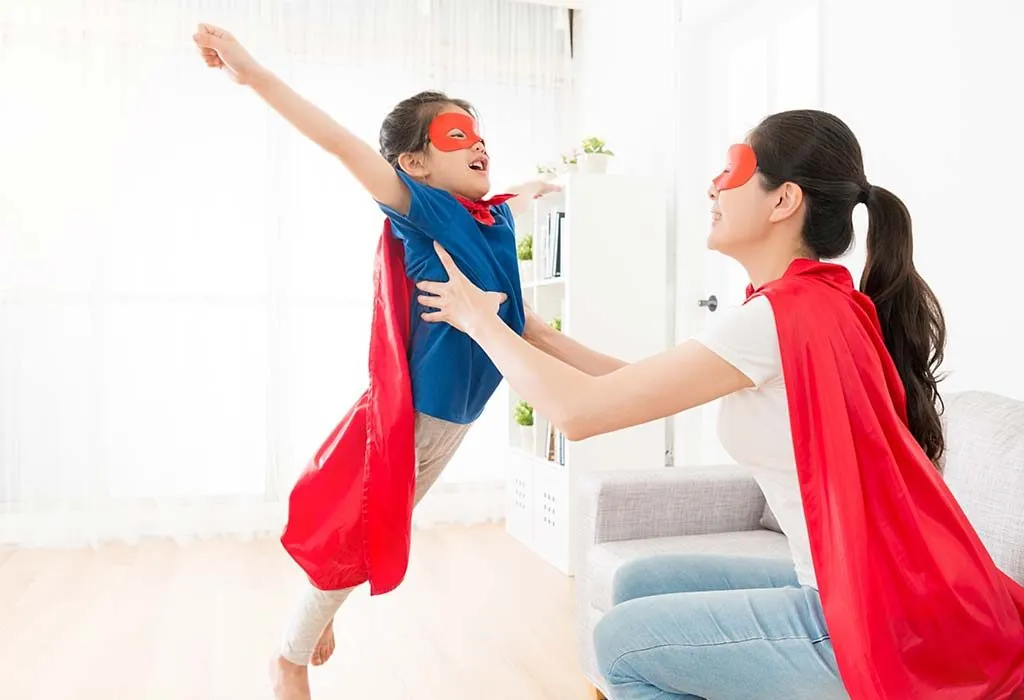 Get in a silly character for a day! Take out some old Halloween costumes, borrow a few things from the closet, and set up your own makeup station. Make the kids pick one another's costume to make the show more interesting. You can conduct a family fashion show and make a movie!
10. Chalk drawing contest
If your driveway is made of cement then give each kid in the family a small area and chalk and have them draw something fun! For this free activity for preschoolers, you can either let them draw on their own or suggest something from the same topic.
11. Get crafty
With a few supplies lying around the home, you can get a little creativity out of the children by making them do something out of various things. For example, you can make macaroni art with glue and noodles or turn an empty carton of milk into a little birdhouse.
12. An outdoor activity
Nowadays, it seems that the kids are glued to their TVs or smartphones 24/7. Rather than sitting around with technology all day, get some fresh air! You can go to your garden, play in the rain or snow, have a peaceful picnic, play games, or even set up a tent and camp!
13. Make puzzles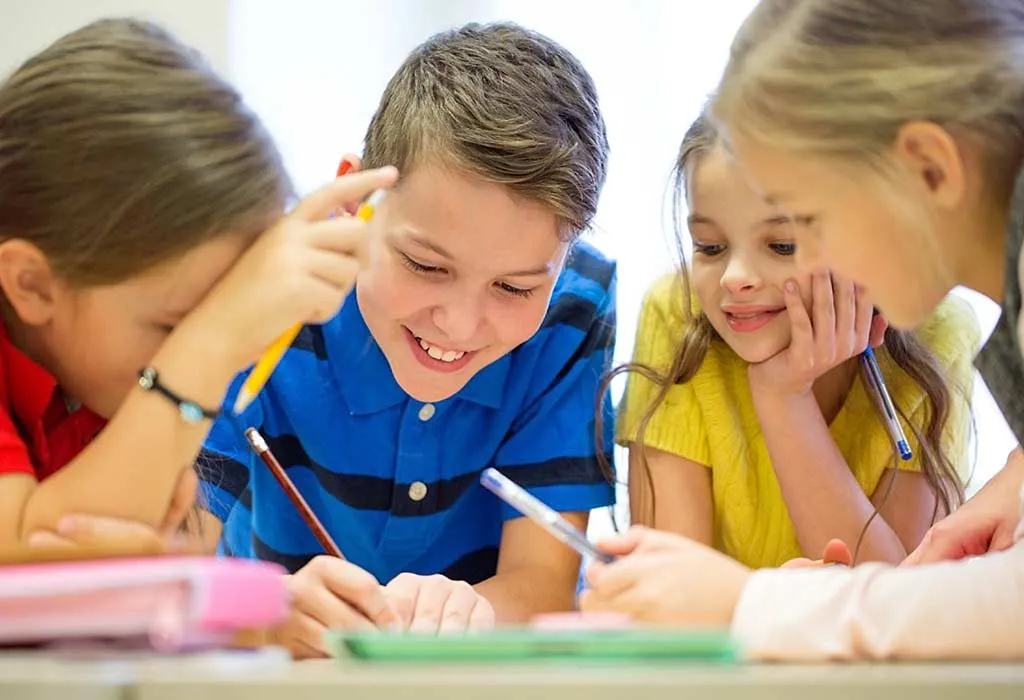 If you have a few scrap papers simply lying around the home, then it is a great way to have the kids occupied for an hour or so. Each person will get a sheet of paper with a pen or pencil and should try to make a simple puzzle that another person can solve. After some time, everyone passes their completed creation to see if the other person can solve it!
14. A little time capsule
Create a small time capsule now and your family will have a chance to revisit it after many years. First, find a little jar or any other durable container. Next, fill the container with items like letters, photos, toys, and newspaper clippings. Choose an area that nobody would use to store or bury the container. After months or even years, you will love taking a trip down memory lane.
15. Build Musical Instruments
With simple things lying around the home, you can make your own wonderful instruments. For example, you can turn your shoebox into a nice little string instrument or turn an empty container into a drum. Fill glasses with water and use the rims to play music. Make everyone in the family participate to have a nice rhythm going!
16. Have a tea party
Brew (or pretend to brew) a nice and warm pot of tea! The family can dress up nice for this occasion, invite a few stuffed animals or dolls and have a nice chat. This is a fun and free activity for toddlers!
17. Write letters to friends and family
A thoughtful handwritten note is one of the nicest things you can make the kids do. You can sit down with the kids and write a few letters to people you are close with, such as grandparents, cousins, and so on.
18. Make a family tree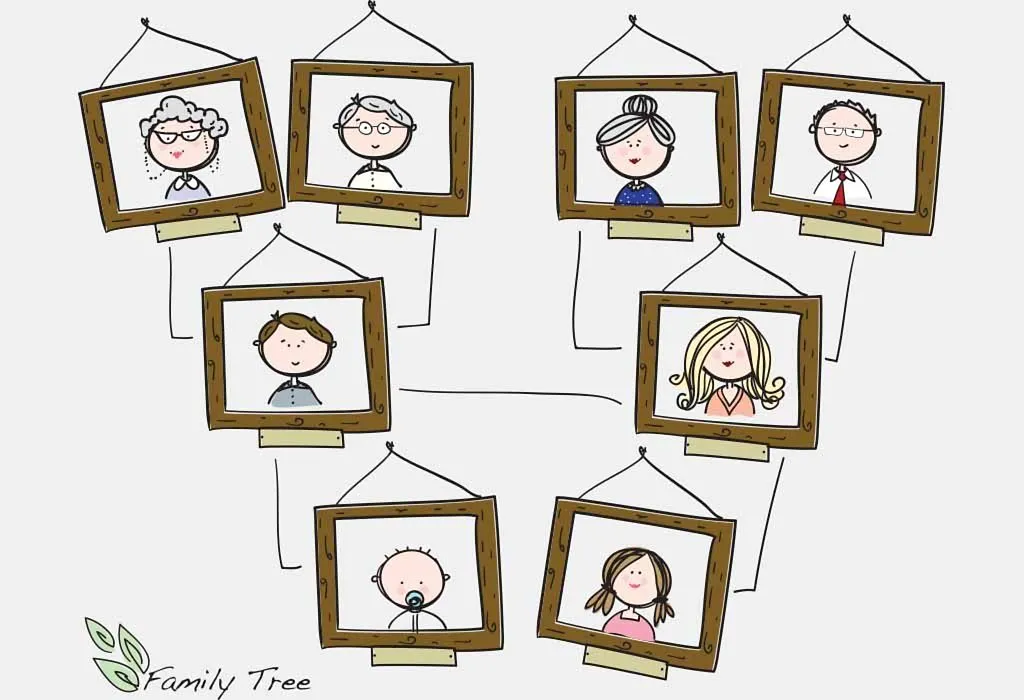 Create a digital tree or document the family history on a paper. You can make kids flip through the photo albums and show them the pictures of their ancestors.
19. Learn magic
There are many simple coins and card tricks that your kids can master with some practice. Often, you will only need a deck of playing cards, a few quarters or pennies, since magic is all about technique. You could even have your own magic show at home.
20. Donating to charity
You and your kids can find unwanted things that are simply lying around the home and donate them to charity. This means you will have to go through the toy boxes and closets to find items that nobody will no longer use. This way, you can trigger a sense of charity and value of helping others in your little children.
21. Perform a play
You can either take a story that already exists or make the kids make their own one but this process can have many valuable lessons. You can all spend time setting up decorations and a stage, learn lines, make costumes, and practice the scenes before they perform it in front of the whole family.
22. Make popsicles
If you have leftover fruit juice at home, then create your own popsicles. All you need is a small container, and with your children's help, you can freeze the juice in small glasses with a stick at the center to hold the Popsicle. You could even make the kids make one with their favorite ingredients.
23. Shadow Puppets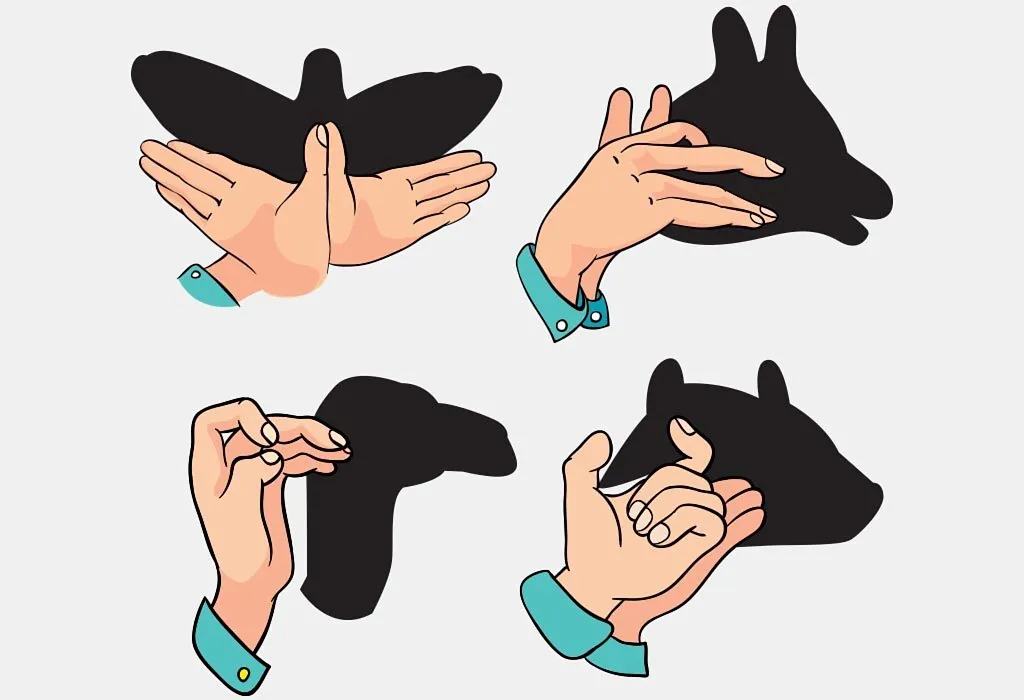 Switch off the lights and use a bright flashlight focusing the wall. Hold up your hands and teach your kids a few shadow puppets. With a few images of birds and animals, they are going to be thrilled!
24. Origami
Another interesting activity kids can do with scrap paper is origami! You and your kids can look up for some patterns of some simple origami sculptures, gather some paper, and start folding! Start with something simple like flower or crane and then you can go for something more complex!
25. A silent reading period
For half an hour every day, you can have everyone in the family sit in a comfortable chair and read something! This will help the children develop a reading habit! This time can also be used to teach the little children to read fluently.
26. Create a comic book
For families with great storytelling skills and art skills, this is a great project to do as a family. Let the kids develop a small and simple plot for a comic and you or your kids can draw pictures of the scene with art bubbles and descriptions.
27. An Airplane contest
Give each person a scrap paper and a few paper clips and have everyone engineer their own unique model of an airplane. When everyone is finished, you can have a flying contest! This activity works better on a day with a gentle breeze.
28. A crazy science experiment
Science experiments are always fun and a simple experiment can spark an interest in science in your kid. Simple things from the kitchen can help with the science experiment! The activity can be made more interesting by guessing the results before starting.
29. Creating a bug box
Easily build a bug box by finding and collecting insects from the backyard! Just like science experiments, this free activity for children can also spark an interest in science as they will learn more about insect life.
30. Design a house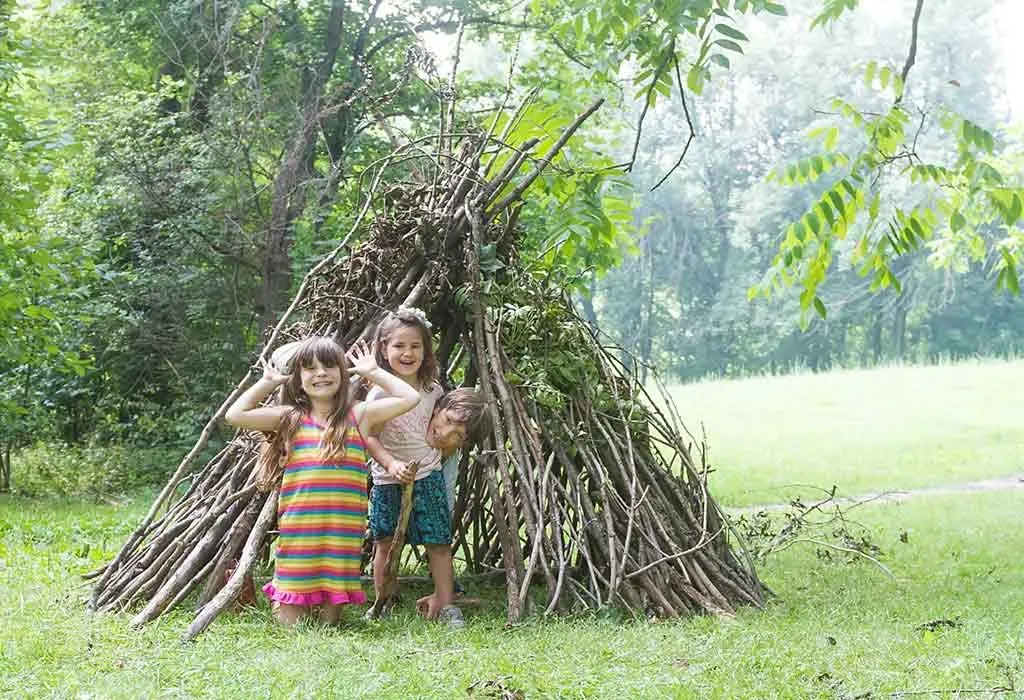 Use Legos, building blocks or even sticks and pieces of paper to design a beautiful house. You can expand this idea and even create a miniature city! You could also make tiny vehicles and people to make your city or house come alive! Take this idea to the next level by asking your little older kids to gather sticks in your backyard and make a small hut out of it. You can assist your kids and be around for their safety to ensure they don't hurt them while picking up the sticks.
31. Create a scrapbook or journal
Help the kids create a journal or a scrapbook about something they love! Kids will definitely be obsessed on some topics like cars, fairytales, or animation, and you can help them create a scrapbook about these topics!
32. Camp in the backyard
Create a tent in the backyard on a clear summer evening and sleep out under the stars with your children. The fresh air and the cool breeze will help you have a fun time! You could use this opportunity to stargaze with the children and even bring out a telescope to have a closer look at the planets!
33. Bake some cookies
It is no surprise that children love cookies, so why not use this opportunity to do a fun activity! Make a batch of cookies with the ingredients at home! Give your children easy tasks and make them feel like they are a part of the cooking process.
34. Build an ice castle
Find a bunch of small containers and ice cube trays and fill them with water. Once they freeze, pop out the cubes and use them as a building block to make your own ice castle!
35. Teach dance moves
Energize your evenings by teaching your kid a few dance moves. Play one of your children's favorite songs and dance around together! Your kid would definitely have a fun time!
Nothing is more beautiful than spending your time with your children and having fun. Teach them valuable lessons with these simple and crazy activities that require no money!
Also Read:
Best Creative Activities for Children
Fun Learning Activities for Children
Indoor and Outdoor Physical Activities for Children