30 Cute Nicknames for Chloe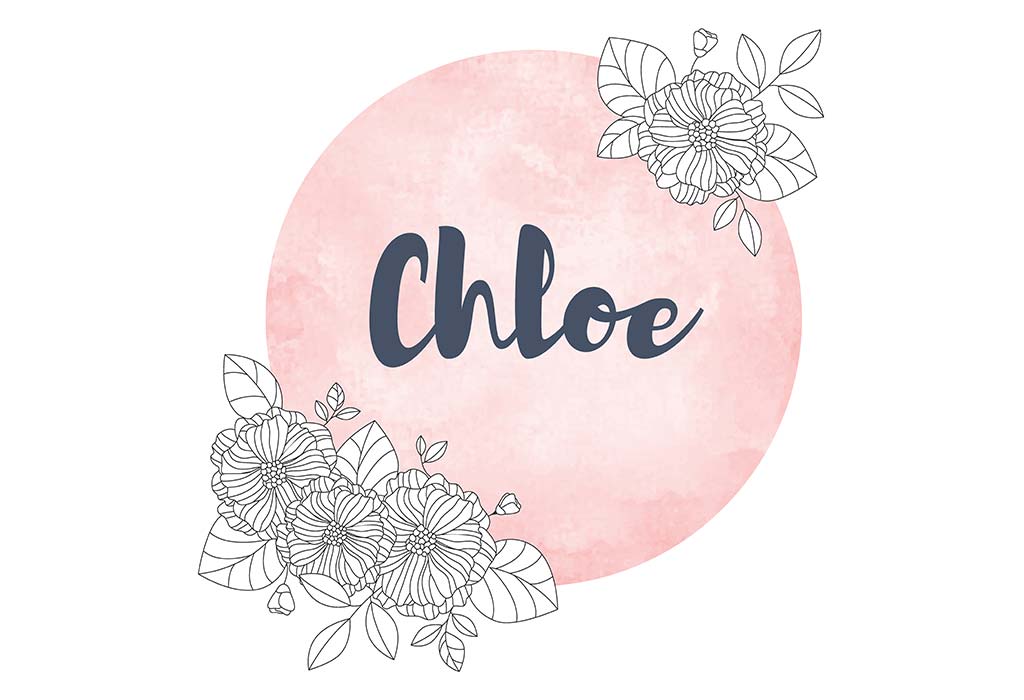 A nickname is a straightforward or familiar way of calling a person. It can often highlight critical attributes that spell the essence of your relationship with your child. They engender close association and camaraderie. In the age of social media, especially short Twitter handles and listed names on Facebook, these abbreviated forms of one's first name can be amplified at a digital scale. Thus, modern nicknames can be random names that are thought to be cool enough to enhance a child's personality and become a trendsetter. Common nicknames for Chloe are sassy and teaming with good vibes.
Meaning and Origin of Chloe
Derived from ancient Greek 'chloos,' Chloe is a given name for girls. This simple, sweet name is a variant of Greek Khloe that means 'blooming,' 'verdant,' 'a young blade of grass,' 'green foliage,' or 'shoots of plants in spring.' Chloe is also a Biblical name that appears in the New Testament. This name was used as a surname epithet of Demeter, the mythological Greek goddess who presided over agriculture and fertility. Chloe means "yellow or green color" in its Proto-Indo-European origin.
Nicknames for Chloe
Different names may have nicknames that parents creatively conceive. Funny nicknames for Chloe can tickle the funny bones every time you call out your kid. Here are some adorable nicknames for Chloe:
Clo
Clo-Clo
Co-co
Clover
Lo-lo
Lola
Chlobear
CeCe
Chlobo
Chlo-caine
Chloless
Chio-Bo
Chio Money
Chlo-Bow
Chlorine
Clo Clo Pops
ChioConut
Coconut
Chio-bug
Chloe-rophyll
Chlorona
Cocobean
Chlo ho
Chloca-Cola
Chloe..Flowy
Chloella
Loey
Clo bo
Cleopatra
Coco pops
Popularity of the Name Chloe
The Chloe baby name ranking fell off the charts, only to re-enter at 849th spot in 1982. According to Social Security Administration data, Chloe again rose to popularity in the 1990s and early half of the 2000s when it was counted in the top 50 girl names for girls. This classic name has also been widely used in Ireland, Australia, and Canada. Despite slowing down in popularity over the last decade, it is still one of the most popular girl names of this century.
However, Chloe has started losing its rank in the popularity chart since 2010, after being at its peak at ninth position in 2009. Actresses like Chloe Grace Moretz and Chloe Sevigny and alternate Khloe Kardashian have given an impetus to this name in recent times. It also appears in literary works like The Arcadia and Uncle Tom's Cabin, which promoted the name among 19th-century slaves of the Black race in the USA.
Famous Celebrities With the Name Chloe
There are many famous Chloes who have excelled in their respective fields of expertise. Here are some celebrities with the name Chloe, who have immortalized this name and that can be considered for your little angel:
| | |
| --- | --- |
| Name | Who She Is |
| Chloe Agnew | Irish Singer |
| Chloe Alper | English Singer and Bass Player |
| Chloe Bennett | Chinese-American Actress and Singer |
| Chloe Dao | American fashion designer |
| Chloe Smith | American Singer and Musician |
| Chloe Sutton | American Competitive Swimmer |
| Chloe Webb | American Actress |
| Chloe Alexandra Kardashian | American reality T.V. Star |
| Chloe Zhao | Chinese-American filmmaker |
| Chloe Grace Moretz | American Actress |
Variations of Chloe
A classic baby name like Chloe has attained fame and appreciation across cultures, languages, and nationalities. Here are some variations of the name Chloe:
| | |
| --- | --- |
| Chloe (French) | Khloe (Old Greek) |
| Cloe (French) | Cloe (Spanish) |
| Kloey (Greek) | Cloten (Shakespearean) |
| Cloe (Italian) | Chloe (German) |
| Chloris (Greek) | Cloe (Portuguese) |
| Chloe (Dutch) | Chloee (English) |
A pretty springtime name like Chloe that symbolizes new growth can have nicknames involving good imagination and ingenuity. Unique nicknames for Chloe can uphold a distinct quality of your child that may uniquely express your love. The best thing about nicknames is that you can use a bunch of them whenever you feel, and it will become another adorable way of addressing them. Regardless of what nickname for Chloe you choose, your child is sure to admire and honor your choice for a lifetime.