21 Comforting Quotes on Miscarriage and Pregnancy Loss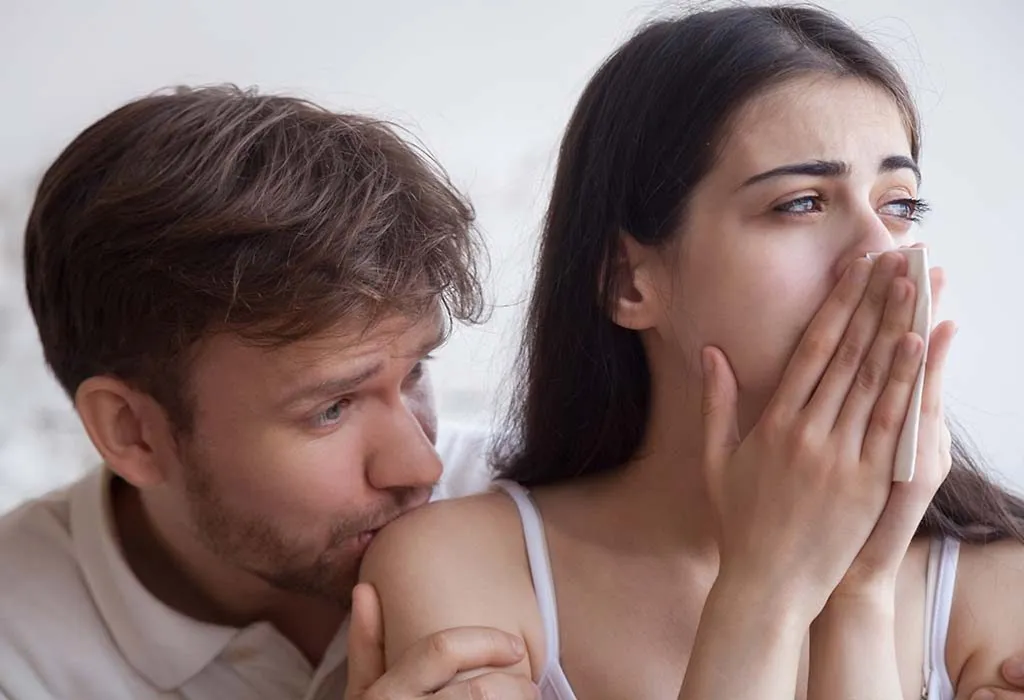 When someone undergoes a sudden abortion or miscarriage, the shock felt by them is not only physical but also extremely emotional. While medicines and doctors can help the body recover and heal, the heart needs its own time to grieve and make peace with the incident. Comfort, care, and strength are all necessary to let someone grieve and find their strength. Some comforting words of people who have experienced similar losses could be helpful at such times.
Motivational Quotes to Help Cope with Miscarriage and Pregnancy Loss
The event of losing a pregnancy or experiencing a miscarriage is extremely disturbing and troubling. These quotes can be helpful in expressing your emotions and helping you find your inner strength.
"Where you used to be, there is a hole in the world, which I find myself constantly walking around in the daytime, and falling in at night." – Edna St. Vincent Millay
"What my sister needed was not people urging her, as so many did, to get pregnant again as soon as possible, but acknowledgement of her loss and the violence that she experienced in that loss. She needed to know that this was not a failure or that she was a bad mother. She needed to be allowed to be not only sad but also, in her grief, to be angry." – Soraya Chemaly
"Grief, I've learned, is really love. It's all the love you want to give but cannot give. The more you loved someone, the more you grieve. All of that unspent love gathers up in the corners of your eyes and in that part of your chest that gets an empty and hollow feeling. The happiness of love turns to sadness when unspent. Grief is just love with no place to go." – Jamie Anderson
"You never arrived in my arms, but you will never leave my heart." – Zoe Clark-Coates
"In one of the stars, I shall be living. In one of them, I shall be laughing. And so it will be as if all the stars were laughing when you look at the sky at night . . . You—only you—will have stars that can laugh!" – Antoine de Saint-Exupéry
"Throughout my life, there were a few hard days. Days where even when I tried to be happy, my heart still cracked, and Mother's Day was one of those. For others, it stood as a celebration. For me, it spoke of loss and failure. Because there's no such thing as an 'almost' Mother's day." – Brittainy Cherry
"Grief is like the ocean; it comes on waves ebbing and flowing. Sometimes the water is calm, and sometimes it is overwhelming. All we can do is learn to swim." – Vicki Harrison
"A mother is never defined by the number of children you can see, but by the love that she holds in her heart." – Franchesca Cox
"Sometimes the smallest things take up the most room in your heart." – A. A. Milne
"The best advice that I got during counselling: Don't judge your spouse's grief response. Give them the freedom to grieve their own way." – Rachel Crawford
"Your absence has gone through me like a thread through a needle. Everything I do is stitched with its colour." – W. S. Merwin
"How lucky I am to have something that makes saying goodbye so hard." – Winnie the Pooh
"The best and most beautiful things in the world cannot be seen, nor touched, but are felt in the heart." – Helen Keller
"There is no right way to grieve; there is only your way to grieve and that is different for everyone." – Nathalie Himmelrich
"I held you every second of your life." – Stephanie Paige Cole
"I didn't want to kiss you goodbye, was the trouble. I wanted to kiss you goodnight, and there's a lot of difference." – Ernest Hemingway
"We each love someone, even though they will die. And we keep loving them, even when they are not there to love anymore." – Anne Enright
"Just because we lost a life, doesn't mean we have to lose ourselves." – Tamara Gabriel
"Sometimes it's hard to see the rainbow when there's been endless days of rain." – Christina Greer
"I'll love for forever, I'll like you for always, as long as I'm living, my baby you'll be." – Robert Munsch
"I carry your heart with me, I am never without it." – E. E. Cummings
Losing a child is always painful, whether due to a miscarriage or later in life. There is nothing that can bring your little baby back, but these spontaneous abortion quotes may give you some solace and be supportive to your healing process.
Also Read:
Common Causes of Miscarriage
Different Types of Pregnancy Loss (Miscarriage)
Foods That Can Cause Miscarriage in Early Pregnancy