20 Best Mother-Daughter Songs to Celebrate the Togetherness and Bond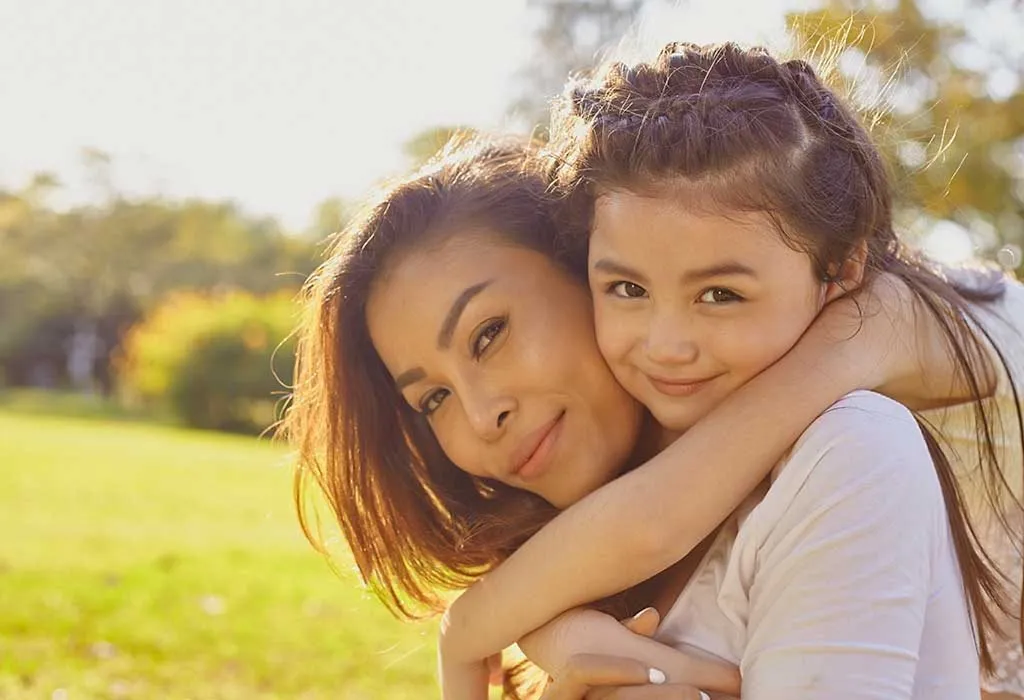 In this Article
A mother is born when a child is born to her. When a girl child is born to a mother, she becomes her mirror image. Girls want to be like their mothers and imitate every act that includes cooking like their mother, dressing up as her. To a mother, her girl is her precious possession, a fairy who spreads happiness in her life, and the one whose mind can be read out without her being a psychic. If you are looking for some good mother-daughter songs, check out the list below.
Best Mother-Daughter Songs With Summary
1. 'Never Grow Up' by Taylor Swift
In this song, the mother wants her child to remain a kid and never grow up as she doesn't want the child to lose her innocence and face the issues that she would suffer as she grows up into a woman. She wants her child to remember every memory that she enjoyed as a child and not distance herself from her family as she grows up. She wants to protect her girl from all that she has faced in her life and also wishes that she had been a child and never grown up.
2. 'You're Gonna Be' by Reba McEntire
In this song, the mother wants her child to be independent and choose good and bad on her own. She wants her to evolve as a strong woman and be independent, but at the same time, she reminds her that no matter what happens, her mother is always there for her. She is there to forgive her mistakes and hold her hands even when everybody else disowns her. The song reflects that nobody can love a child more than her mother.
3. 'I Hope You Dance' by Lee Ann Womack
This is a mother-daughter dance song fit for any occasion like a wedding or a party. The song is full of lessons that a mother would teach her child. She wants her baby girl to choose dancing over sitting it out, which means that she should experiment with life and experience the good and bad, rather than just letting her life pass by.
4. 'You Are My Best Friend' by Queen
This mother-daughter country song is an old piece of music that can be dedicated to any of your best friends. This song is apt for celebrating mother-daughter togetherness as the lyrics are like 'you make me live, you are my sunshine,' the wordings that most mothers use for their little ones.
5. 'Mother' by Kacey Musgraves
In this song, the daughter misses her mother and the time they spend together. She realizes the importance of her mother and the love she got from her, now when she is about to be a mother. She realizes how tough it is to be a mother.
6. 'Like My Mother Does' by Lauren Alaina
This is a beautiful song in which the daughter says that she is just like her mother and is proud of it. She says that when people say that she has a beautiful laugh like her mother, she feels that they are right as it is her mother who taught her to laugh. The daughter feels quite happy to be like her mother, as she finds her mother strong and beautiful. She wants to do everything as her mother does.
7. 'In My Daughter's Eyes' by Martina McBride
This is a song that makes us realize that the mother-daughter relationship is a two-way relationship. To the daughter, her mother is a superwoman who is strong and has no fears in life. But for the mother, her daughter is the one who gives her all the strength to fight all the odds, her daughter is the one who inspires her, and her soft touch gives her the comfort of her life.
8. 'You Can't Lose Me' by Faith Hill
In this song, the mother assures her daughter that no matter what, she will always be there for her. If she is left behind in the race of life, she need not worry as her mother is there to take care of her and inspire her to move forward and win against all odds of life.
9. 'Where You Lead I Will Follow' by Carole King
The song is all about the love that a mother has for her child. To the mother, her daughter is everything to her, and she says that she would follow her to any corner of the world to be with her. She wants to protect her child and be there for her whenever she is in trouble.
10. 'Mama Said' by The Shirelles
This mother-daughter song lyric is all about the fact that the mother knows it all and is always right. She knows what her daughter will be into as in the lyrics, 'Mama said there will be days like this'.
11. 'Rockabye' by Clean Bandit
This is a song about a hardworking mother who ensures that her daughter gets everything that she wants. She doesn't want her daughter's life to be hers and takes up all the hardships to make sure that her daughter lives a happy life. The song portrays the selfless love of a mother towards her daughter.
12. 'I Turn to You' by Christina Aguilera
The song is about what a mother is to her daughter. She is everything to her, and she turns to her mother for everything that she needs. Her mother is the solution to her every problem. The lyrics like 'For the strength to be strong, for the will to carry on, for everything you do, for everything true, I turn to you' is everything needed to describe this beautiful relationship.
13. 'Isn't She Lovely' by Stevie Wonder
This song is about the joy of parents when a daughter is born to them. She is described as the gift of God to them, and they find it difficult to believe that they have been gifted with this Angel of them. It is a must-listen in the list of mother-daughter song collections.
https://www.youtube.com/watch?v=x9gXgiHSskk
14. 'There Is Nothing Like a Mother's Love' by Gena Hill
This beautiful song can be perfect to dedicate to your mother. The mother is her strength, who gave her great life lessons and supported her when she felt left-back. No matter what happens, the love of a mother for her child can never change.
15. 'Oh Mother' by Christina Aguilera
This song is about a strong mother who has to fight a bad marriage and protect her kids from evil. The daughter thanks her mother for taking bold decisions in her life to protect her. She is proud of her mother and wants to tell her that they are stronger together.
16. 'A Mother Like You' by JJ Heller
In this song, the daughter thanks her mother for all that she has given her, for all that she has taught her, and for being a wonderful mother. She is everything to her, and she wants to be a mother, just like her mother. She mentions the hardships that every mother has to go through after a child is born to her.
17. 'Blue' by Beyonce
Beyonce wrote this song for her daughter Blue after she was born to her. She has shared how the child has influenced her life, and she says she feels alive when she looks into her daughter's eyes like all mothers do.
18. 'I Got You' by Ciara
The mother wants to tell her daughter that many bad things could happen to her in her life, but her mother will always be there to protect her. In this process, she may have to face many hardships herself, but she will bear it all and stand strong for her child for her daughter.
19. 'Mama's Hand' by Queen Naija
This is a song about the changes that a mother experiences in her life after welcoming a baby. She is delighted and promises to her child that she will make sure that nobody ever hurts her angel and tells her that she will never leave her hand and always protect her.
https://www.youtube.com/watch?v=rUTp-MdyG3Y
20. 'Lady' by Brett Young
This is a beautiful song in which the father wants her daughter to grow up like her mother. The song reflects Brett's love for his daughter and his wife, exactly how a gentleman should be.
Hope this list of songs has made your day brighter. Celebrate every moment of togetherness with these mother-daughter songs.
Also Read:
Mother-Daughter Relationship Quotes
3 Stages of a Mother-Daughter Relationship
Tips to Improve Mother-Daughter Relationships