30 Best Books for 2nd Graders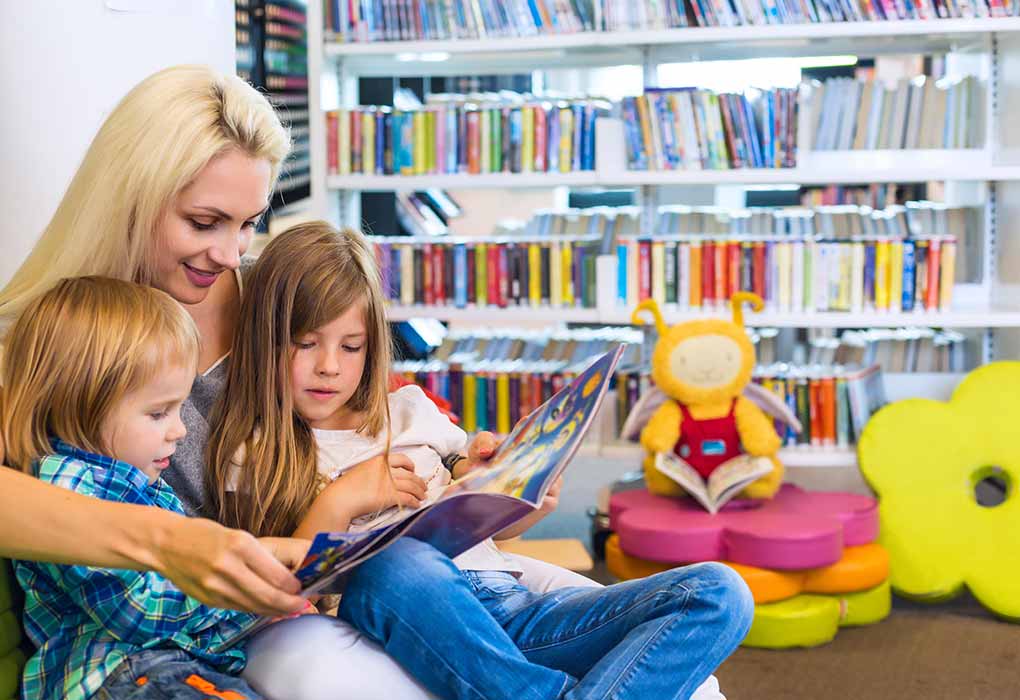 In this Article
Reading can be a fun learning activity for any age group. From young to old, books have the power to control any mind and to transport them into imaginary worlds. The only requirement is that the said book needs to be written in simple language and needs to be captivating. For children, all we need to do is ensure that the books are simple and interesting. Cheerful and engaging stories will ensure that your little one cultivates a regular reading habit. In this article, we have recommended some chapter books which can be a great way to pass the time for children. Maybe you can gift them a few of these! Here are some best chapter books for 2nd graders:
Top 30 Chapter Books for Second Graders
The best part about chapter books is that they have colourful illustrations and stories with sections which makes it quite appealing for kids. The top 30 chapter books for second graders are listed below:
1. Diary of an Ice Princess
Written By: Christina Soontornvat
An easy chapter book for 2nd-grade girls, young readers, would simply love this fantasy-themed chapter book that features magic, friendship, and diversity. It is a magical tale about a girl (Princess Lina) who lives in the clouds along with her family who can control the wind and weather. Princess Lina encounters some issues with her magical tricks, especially when she gets upset. But, luckily, her grandfather helps her explore the true talents she possesses!
2. Magic Tree House
Written By: Mary Pope Osborne
Your little one will simply fall in love with the Magic Tree House book set! This book features two main characters Annie and her brother Jack and their adventurous expeditions to forests, treehouses, and a date with the dinosaurs! The colourful illustrations and simple language are perfect for second graders.
3. Little Bear
Written By: Else Holmelund Minarik
This wonderful book is a story about a bear cub who is quite inquisitive about the world around him! He always has questions for his mama bear, who is always happy to answer all of her son's questions. The book will strike your little one's imagination as he will find himself looking at things from the perspective of the little bear!
4. Zoey and Sassafras Dragons and Marshmallows
Written By: Asia Citro
This science fiction novel is a perfect combination of science and magic, along with diverse main characters and fantastic illustrations. Zoey can see the magical creatures and hence is tasked to care for any injured creatures. In this book, Zoey uses her scientific knowledge to treat and care for a sick baby dragon.
5. Mercy Watson to the Rescue
Written By: Kate Dicamillo
A fun-filled series, in this book, Mercy is a pig who lives with Mr. and Mrs. Watson. The Watsons feed her well and take care of her as their own family. One-night Mercy gets scared and decides to sleep with the Watsons! It's a hilarious animal illustrated book with many amazing adventures.
6. Henry and Mudge
Written By: Cynthia Rylant
Henry and Mudge is a great book to start with, if your kid is new to reading! The book features two cute characters Henry and Mudge and their adventures together! It's a short chapter book that is perfect for 2nd graders!
7. Frog and Toad Are Friends
Written By: Arnold Lobel
It's a fun chapter book about a frog and a toad who are best friends and always go on adventures together! They indulge in fun activities like swimming or looking for buttons, but whatever they do, they do it together! The book features easy to read chapters, and each one is different.
8. Meet Yasmin
Written By: Saadia Faruqi
Meet Yasmin is the story about Yasmin, a second-grader who is always on a quest! The vivacious spirit and imagination of the young Yasmin is simply infectious! Sometimes she's an explorer, sometimes a painter and so on. Kids will surely love this book!
9. Nate The Great
Written By: Marjorie Weinman Sharmat
If your little one is fond of mystery books, then this one is perfect for him! Nate is a young detective who is on the quest of finding a lost picture that belongs to his friend Annie. Nate pieces all the facts and clues of the case to solve the mystery. The creative style of writing and appropriate spacing between sentences are perfect for young readers!
10. In Aunt Lucy's Kitchen
Written By: Cynthia Rylant
The book is about three cousins Tess, Lily, and Rosie, who share the attic bedroom at their aunt Lucy's place. The three cousins plan to start their own business during their summer vacations and forming a cookie company is on top of the list! The book revolves around their experiences about the cookie company and the people they meet during this course. The lovable characters and colourful illustrations will surely interest your little one!
11. The Mouse and The Motorcycle
Written By: Beverly Cleary
The story is about Ralph and Keith and how one day Ralph, the mouse, discovers a motorcycle that belongs to a boy named Keith. Fascinated with the motorcycle, Ralph takes it for a ride when Keith is not around. Eventually, they both become friends and go on several adventures together. The easy-to-understand book is an excellent read-aloud chapter book for 2nd graders.
12. Little Bear's Friend
Written By: Else Holmelund Minarik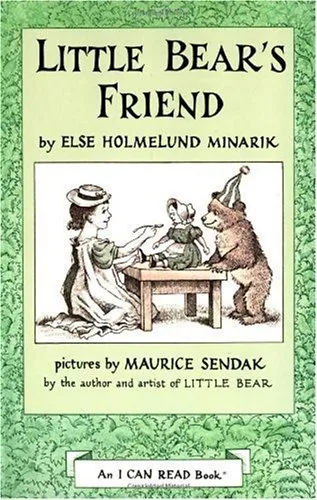 Little Bear's Friend is a book in the series of the 'Little Bear' mentioned earlier. In this book, the bear cub befriends a girl named Emily, who is visiting the forest for her summer vacation. They both enjoy the summers together, but after the vacation, Emily has to return to her home. Now the little bear finds ways to stay close to her despite the distance!
13. The Complete Tales Of Winnie The Pooh
Written By: A. A. Milne
A classic book and a popular character for young readers, who doesn't know Winnie the Pooh! The story revolves around Winnie, a bear who lives in the forest along with his friends Kanga, Roo, Piglet, Owl, and Tigger. The chapters have different adventures that the friends embark upon along with their friend, a boy named Christopher Robin. The book is an excellent choice for second graders!
14. The Last Firehawk: The Ember Stone
Written By: Katrina Charman
This fantasy-themed story with colourful illustrations will soon become a favourite for your little one! The story is about Tag, an owl who is training to become an owl of valour! One day Tag discovers a golden egg that hatches into a Firehawk. Tag and his friends strive to keep the Firehawk safe and then begin on the quest to find the magic stone that will help them save their land from the vulture and his army of tiger bats. This epic novel introduces the kids to the world of fantasy with the theme of good vs evil.
15. Detective Camp: A To Z Mysteries
Written By: Rob Roy
A great chapter book, this mystery series is simply addictive! It will keep your little one engrossed and interested for hours together! The book features a summer camp for detectives! The young detectives spend the week following clues and learning about crime-solving methods. When all the campers are working on a mystery, Dink, Josh, and Ruth Rose stumble upon something suspicious! Can a real crime be happening around the camp?
16. Rainbow Magic Fairies
Written By: Daisy Meadows
One of the most popular chapter books in the kid's library, kids simply adore the Rainbow Magic Fairies series! The story is about a fairyland that is home to seven colourful fairy sisters! However, the seven rainbow fairies are missing and two girls Rachel and Kristy are trusted to help find the magical fairies! The seven sisters are sent far away by the evil Jack Frost, and if they do not come back in time, then the fairyland is bound to be doomed forever! Sounds interesting. Read on to follow more!
17. My Big Fat Zombie Goldfish Box Set
Written By: Mo O'Hara
This box set consists of four books that tell the story of a boy named Tom, who brings his dead pet a goldfish Frankie back to life. The story is humorous and entertaining, wherein Tom and Frankie embark together on a quest to destroy the evil plans of Tom's elder brother, who is a scientist. They also defeat several other villainous characters on their journey!
18. Charlotte's Web
Written By: E. B. White
The story revolves around Charlotte, a female spider who stays on a farm with her friends. One day, Charlotte comes to know that her friend Wilbur, a pig is being slaughtered, and she decides to save her friend. Charlotte tries hard and does everything in her power to help save her friend and eventually succeeds. The story is written in a manner that a second grader can easily understand, and it focuses on friendship and happiness.
19. Amelia Bedelia Chapter Book Box Set
Written By: Herman Parish
The book is a collection set that tells the tale of a girl named Amelia Bedelia and her everyday adventures. In one of the stories, Amelia decides to buy a bicycle from the money she has earned through her own business. In another story, Amelia wants to buy a puppy, but she is unable to decide which one she wants to buy as all puppies look cute to her! Each chapter is cute and is written in an easy-to-understand language!
20. Flat Stanley: His Original Adventure!
Written By: Jeff Brown
We all are familiar with the classic chapter book Stanley since the book was first published in the year 1964 and has been popular ever since! The story revolves around a boy named Stanley. One fine morning, Stanley wakes up to find that the bulletin board next to his bed has fallen on him. Stanley's family lifts the bulletin board and they find that Stanley has become flat, like a pancake! This is the beginning of Stanley's adventures. Flat Stanley is a good chapter book for a 2nd-grade boy!
21. The Amazing Bees
Written By: The Amazing Bees
The Amazing Bees is an adventure story about a Princess Debbee who is a honeybee. Princess Debbee sets out to save her hive from the destructive activities of the humans around her. This beautiful story teaches children the importance of honey bees and the affect their actions have on the environment. Having a powerful female protagonist adds to the depth of the book. It is a perfect book to get your child reading!
22. Cam Jensen
Written By: David A. Adler
The Cam Jensen series is one of the best series to start your little one off with. There are many books with a mysterious theme and a 5th-grader Protagonist who has a photographic memory. Cam, along with her best friend, finds herself in situations where she has to solve mysteries. This series is perfect for introducing your little one to detective fiction!
23. The Judy Moody Most Mood-tastic Collection Ever
Written By: Megan McDonald
Judy Moody, as the name suggests, is a series about a little girl named Judy, who is moody! The series goes on to depict how Judy navigates her life through different situations in school and at home. It is a fun and light-hearted read for little ones to get them into the habit of reading.
24. The Katie Woo Series
Written By: Fran Manushkin
Representation matters, and this book represents it! In this collection of stories, Katie Woo, the protagonist, navigates her lif through different emotions and situations. She tackles the different challenges that come along with growing up. This happy-go-lucky and cheerful child sometimes goes through negative emotions, just like any of us!
25. Ivy & Bean's Treasure Box
Written By: Annie Barrows
This book is specially written with 2nd graders in mind. The series of stories features two best friends, Ivy and Bean. Even though they are best friends, they are fundamentally different personalities and people. Bean is the loud and goofy one, whilst Ivy is the shy one who is full of ideas. They both find each other weird and thought they'd never be friends. However, they end up being best friends!
26. The Junie B. Jones Series
Written By: Barbara Park
This unique book focuses on the life of Junie B. Jones, a six-year-old munchkin and her adventures through kindergarten and the first grade. There are a total of 31 books in the series, which feature a cranky little girl and her path through early childhood. It is quite a controversial book as Junie isn't considered to be a good role model by a lot of people. Nevertheless, the book is a beautiful representation of a cranky young lady.
27. Sofia Martinez
Written By: Jacqueline Jules
The Sofia Martinez series depicts the life of Sofia, the protagonist, who is seven years old. She is an outgoing young girl who has a fiery passion that drives her will to do things. She is very stubborn and very mischievous with a flare for the wild. The book has a few Spanish phrases which highlight her culture. After all, representation matters right?
28. Gooney Bird Greene
Written By: Lois Lowry
The Gooney Bird Greene series is a series of autobiographical stories narrated by a second grader and her view of the world around her. It focuses on the importance of storytelling and how everyone has a story to tell.
29. Eerie Elementary
Written By: Jack Chabert
The story revolves around Sam Graves, the protagonist who quickly realises that his elementary school is alive. He sets out on a mission to save himself and his classmates against the evil school. Throughout the book series, Sam and his friends keep trying to save their classmates and default the evil school's plans. This is a good evil series to introduce to your little one!
30. Stink the Incredible Shrinking Kid
Written By: Megan McDonald
This book is written by the same author as Judy Moody. Stink is Judy Moody's younger brother who now gets his own feature! Stink is a short child who seems not to grow. His peers however, are growing taller and bigger than him now. One fine day, the ruler measures Stink to be even shorter than before. This gets everyone wondering if he is in fact, shrinking! Read on to know more about Judy Moody's younger brother.
All the above mentioned 2nd-grade level chapter books have easy narration that kids would understand making these stories something they would love to read! The illustrations and imaginary tales in the books would spark the excitement of reading and creativity in the minds of young kids! You may also sit and read with them for the first few times as a bedtime story to cultivate this habit.
Also Read:
Rainy Day Books for Children
Books for Kids Who Love Trains
Books for Encouraging Sense of Humour in Kids