15 Amazing Rainy Day Activities for Kids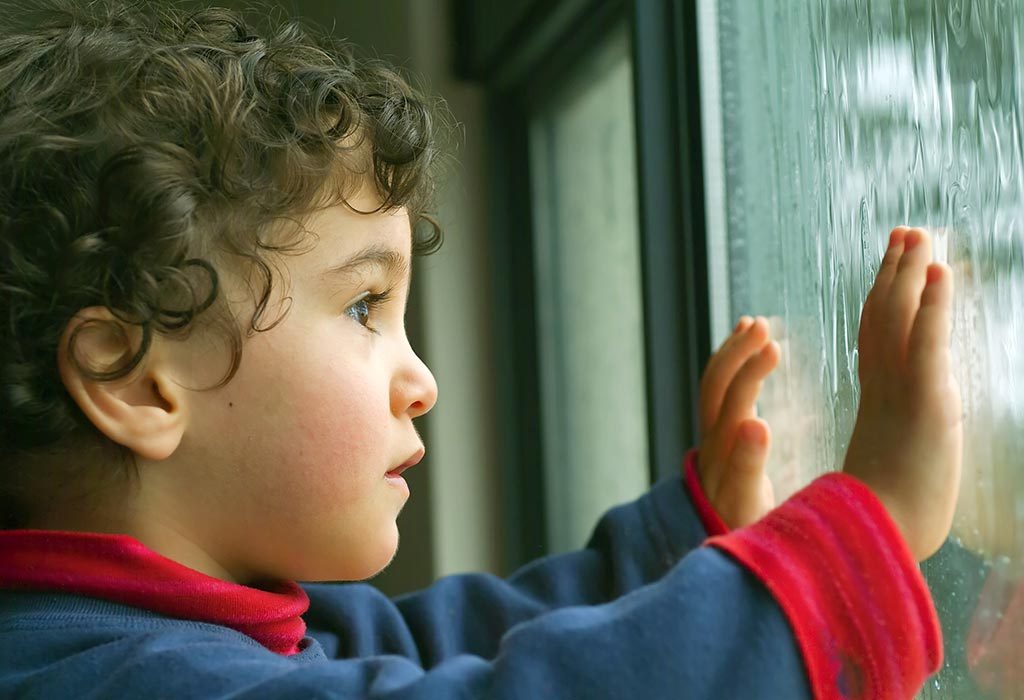 As children grow up, their energy levels also increase, and it can be increasingly difficult for parents to manage their energy. Sending them outside is a viable option, but what can a parent do on those gloomy, rainy days? So, in this article, let us take a look at 15 great rainy day activities for kids at home.
Video: 10 Amazing Indoor Rainy Day Activities for Kids
Fun Indoor Activities for Kids during Monsoon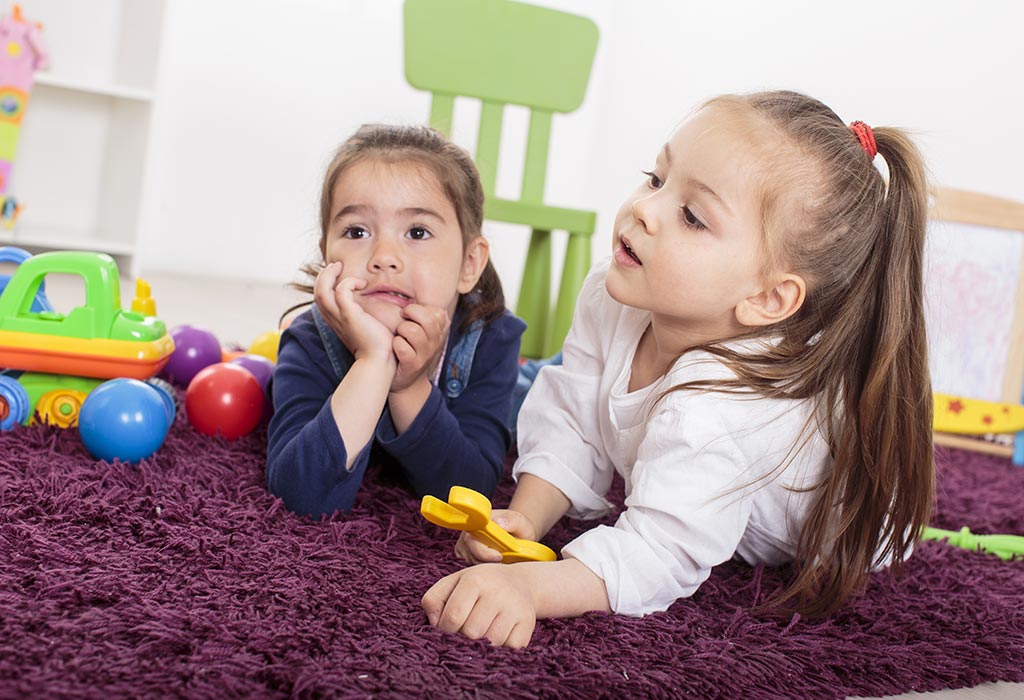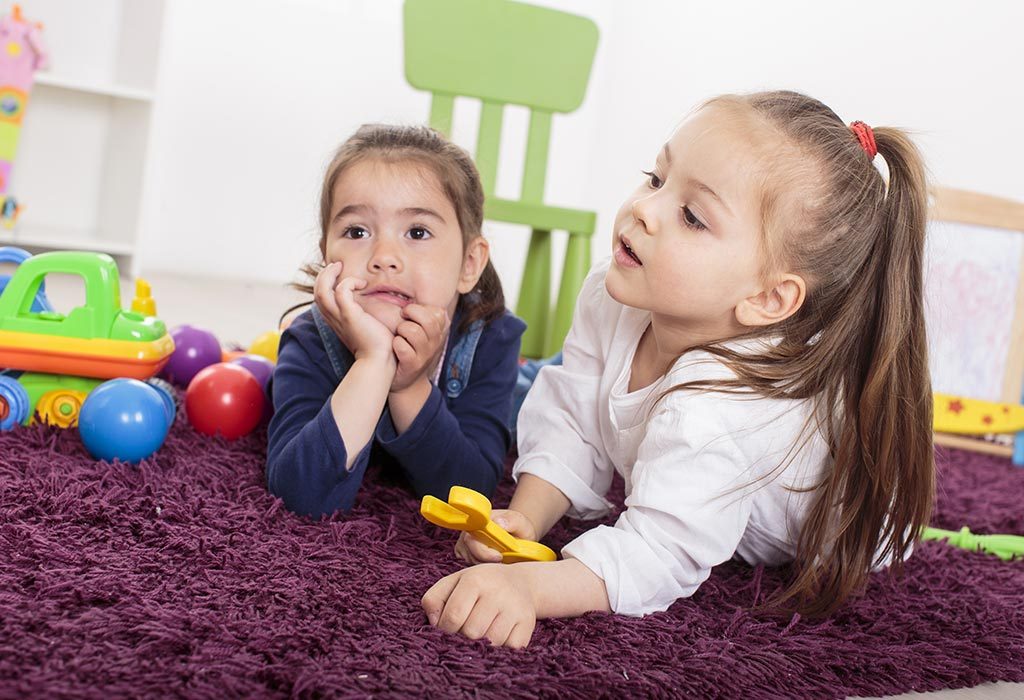 Here are fifteen activities that you can make your child take part in to keep them engaged during the monsoon season.
1. Make a Race Track
Children, especially boys love their vehicles. You will find them wandering around the home and outside with their toy cars, and also making car noises often. So during the monsoon season, you can help them build a racetrack for their toy cars around the house, using gutters and cardboard sheets. This is also a great exercise for children, as they will have to run up and down the stairs to retrieve their cars.
2. Master Chef
This might turn out to be a messy ordeal, but it sure to keep your child engaged for a long time. Children are often enamoured by their mothers in the kitchen, and will usually have a fascination towards cooking. You can feed this fascination by giving them some expired items from your kitchen, a bowl and other necessary utensils- then let them make whatever they want!
3. Building with Cups
A lot of plastic cups are necessary for this activity. Give your child enough plastic cups, and just encourage them to build whatever structure they want. You will be surprised with the outcomes- children may build large towers and castles, in a short amount of time. To make it more fun, you can also give your child a ball or small seeds so that they can knock down the structure from afar.
4. Rock Painting
For this activity, you will need some solid rocks from the outdoors and some acrylic paint. Painting rocks is a fun activity, and your child will most likely be busy for hours once introduced to this. You can even add eyes and other facial features to the rocks, too.
5. Freeze Dance
This activity is fun and a great way to burn off a lot of energy the children have, but it requires the active participation of a parent. It is also a great game to play if there are multiple children in the house. Put on some music, and encourage your children to dance to it. However, they have to freeze in the position they are in when you stop the music abruptly. If any of the children move during freeze time, they are out- you can continue till there is only one child dancing.
6. Rain Gauge
Your child will most likely be amazed when they discover that they can measure the amount of rain falling outside- so build a rain gauge, and wow them! You just need to place a sturdy cup out in the rain, and it has to be taken back only after the rain has subsided. After that, help your child use a measuring stick or a ruler to measure the height of water in it.
7. Window Markers
Window markers are just like permanent markers- except for the fact that they can be erased easily. They are usually available in most stationery stores and are a great way to keep your child engaged during rainy days. Encourage him to scribble whatever they want on the windows, and wipe with a wet cloth later to clean up.
8. Go for a Walk!
This can only be done if there is only light rain in the area. You can take your children for a walk, and let them mess around with puddles all they want for a memorable time.
9. Colouring Books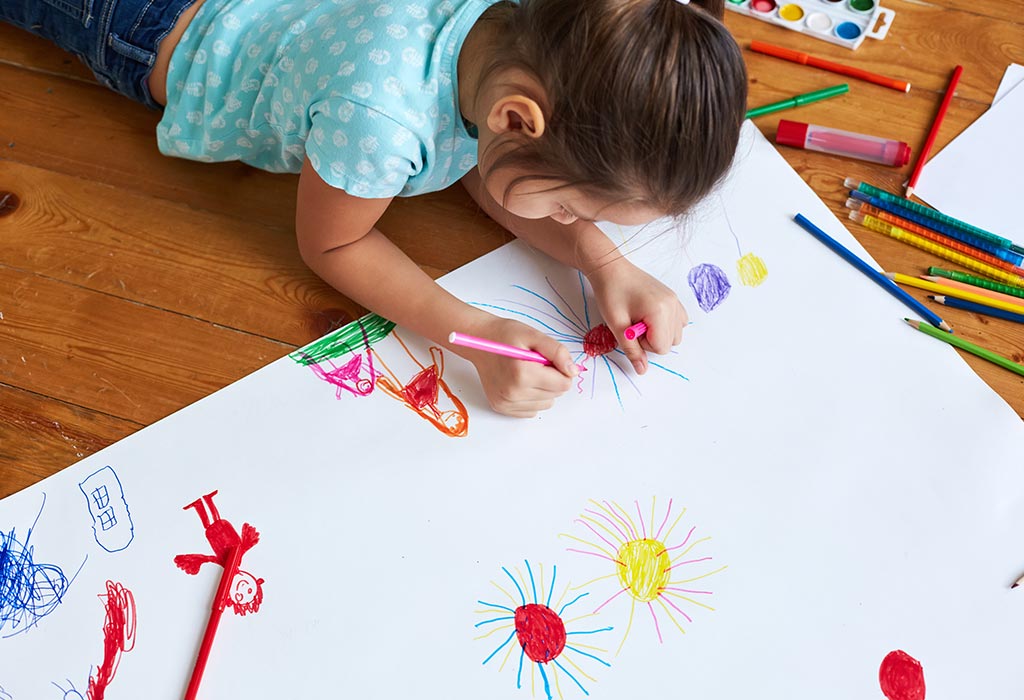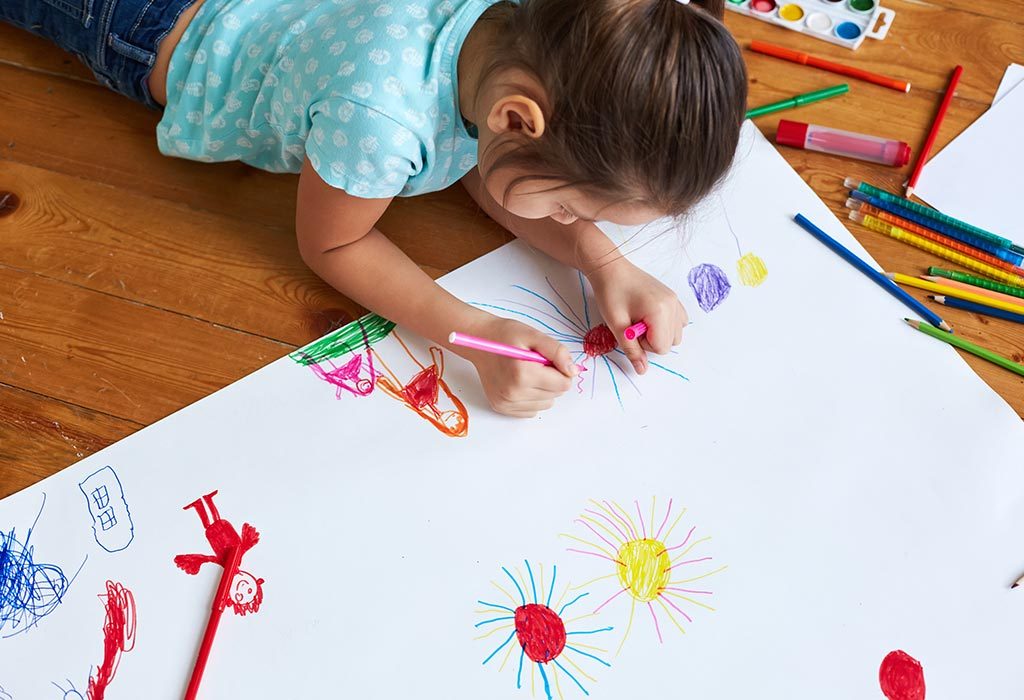 Colouring books have been the go-to item for parents to keep their children busy, for ages now. They still work, and you can also bond with your children better by colouring with them.
10. Have an Airplane Contest
This is another activity that has the potential to keep your child busy for a long time but requires your active participation as a parent. You can start a paper aeroplane contest, where the competitors have to build aeroplanes and fly them to decide which one can fly the farthest. It will be a memorable experience, especially if you are the loser in the competition.
11. Build a Fort
Forts using blankets and pillows have long been a favourite pastime of children, but it will definitely require the supervision of an adult to make a fort that stands. You can build one in the living room using cushions too, and make some snacks for your child to have while inside the fort- a picnic in your living room!
12. Obstacle Course
This is a great activity for toddlers, as it provides some exercise, keeps them engaged and improves their motor skills too, all in one go. You can make a small obstacle course within your home, using pillows, cushions, furniture and even cardboard boxes. Make sure that it includes not just walking and jumping, but also crawling, too.
13. Scavenger Hunt
You can hide some things around your home, and encourage your child to find them all within a given time period. To help them understand what they are searching for, make a list of rough pictures of the items and cross out each item when the child finds it.
14. Balancing
Balancing is not only fun to do, but also a great exercise which can improve the motor skills of the child well. The balancing acts can range from simply walking on a beanbag without falling, to having to walk across the room while balancing a book on the head.
15. Bowling
Bowling is a fun activity, and children are sure to love it a lot. You can set up bowling lanes within the home easily, using blocks for pins and any softball as the bowling ball.
During monsoon, it can be a struggle for you to get your child to stay indoors and not play (or get wet) in the rain. But we hope that these activities will keep him happily engaged indoors. After reading about these activities, you must have also realised that they help develop fine and gross motor skills in children. Activities like scavenger hunt, obstacle courses, or colouring help improve a child's problem-solving skills, concentration, and hand-eye coordination while he has fun.
You can also get your child a special DIY art and craft kit to assist in his overall development. The activities in DIY kits are designed with the objective of honing multiple skills in children – in an extremely fun way. Get your hands on an activity box to keep your little one engaged when it is raining and also watch him get more intelligent as he figures out each activity!
Also Read:
Indoor Games for Kids
Outdoor Activities for Kids
Rainy Day Essentials for Children
Water Games and Activities for Kids