11 Types of Play for Child Development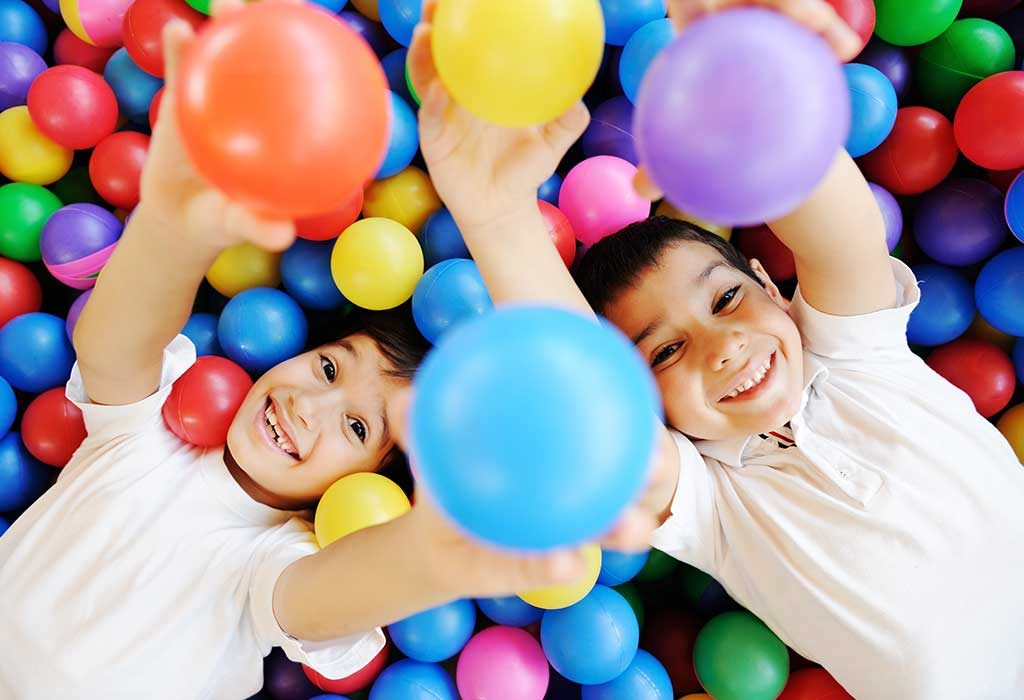 Children love to play, and while it may appear that play is just for fun, that's not the case. Playtime is crucial for the growth and development of children. It is through play that children learn to develop a sense of self, participate and socialise with others, take turns, be a part of a team, cooperate, and share or withhold crucial information. Like all things associated with human evolution, play is also complex, can involve several stages and be divided into various categories. In this article, we will look at eleven types of play that are crucial for the development of children.
What Is Play?
In simple words, play can be defined as a voluntary activity that is actively pursued to derive pleasure. Play is crucial for the development of children, as it teaches them self-awareness and social and problem-solving skills. It helps them relax their mind and bond with other kids of their age.
It is also believed that it helps them learn key motor skills like balancing and improve their concentration. This further aids in learning and school activities.
Why Is Play Important for Your Kids' Development?
In his book 'Playful Parenting', Lawrence Cohen points out the three main purposes of play, which are as follows:
Play is a fundamental part of learning and allows children to try to emulate adults and learn new skills.
Play offers the child the chance to have attachment and affection with his peers as well as parents.
Play helps him overcome emotional distress.
This makes it very important to engage your child in activities on a daily basis. As these help kids stay alert, schools have made playtime an essential part of the day, especially for younger kids.
Types of Play Important for Babies, Toddlers and Preschoolers
Whether it is a simple act of rolling a ball aimlessly or engaging in role-play by putting on a costume, play actively engages a child's mind and develops creativity and imagination. Given below is a list of 11 types of play for child development.
1. Unoccupied Play
Unoccupied play is best described as a child making random movements like waving his hands and kicking his legs in the air. While these may seem like random movements, they are definitely a form of play. This type of play is usually seen in newborns and infants.
Benefits:
Explores movements and intuitively learns about excitement
Sets the stage for play activities in the future
Examples:
Random movement of hands and feet
Being occupied with seemingly nothing
2. Parallel Play
Usually seen in children who are one or two years of age, parallel play is when they play side-by-side, but have limited interaction and seem to be doing their own things without involving others. During parallel play, children may occasionally observe each other and make changes to their play based on that, but will not attempt to influence their peers.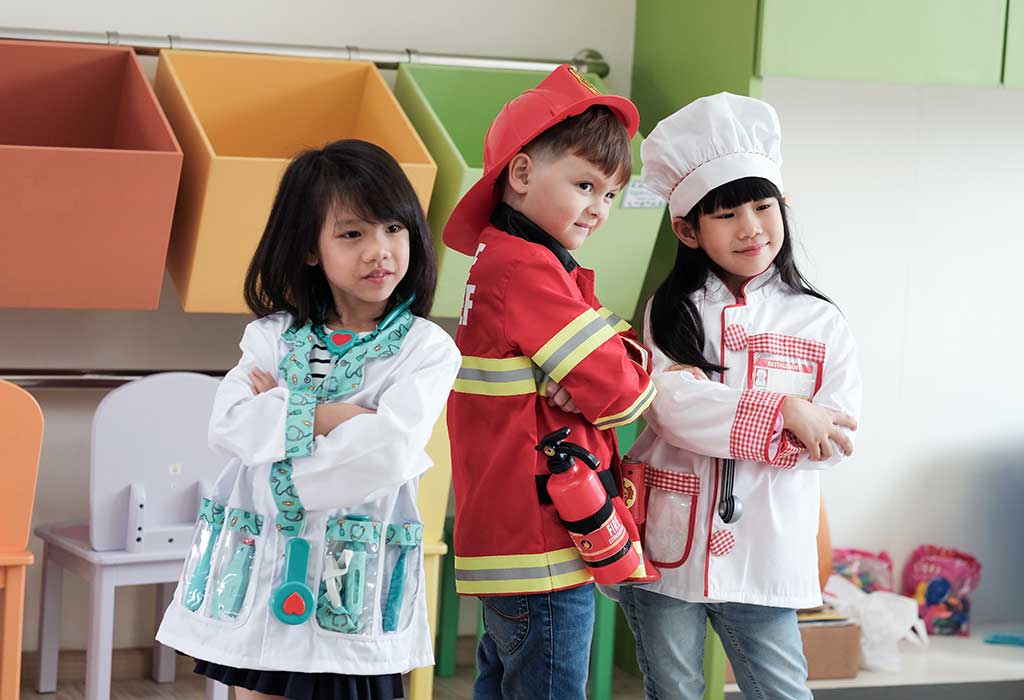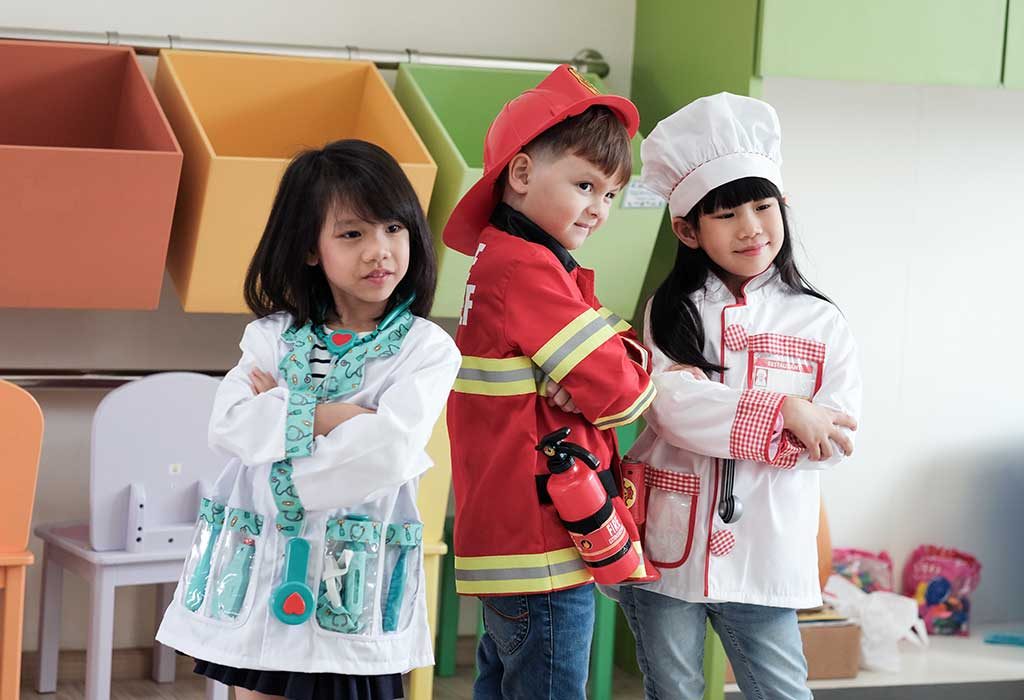 Benefits:
Learns to socialise with children of his own age
Understands possession
Learns role play
Examples:
Dressing up and role-playing
Building individual sand castles while working with the same box
3. Associative Play
Associative play is when children start showing more interest in other children and pay less attention to toys. While children seem to be engaging with each other, there are no set rules of play and there is no structure, organisation or common goal. This form of play is commonly observed in children who are three or four years of age.
Benefits:
Increase in socialising with other children
Learns the rules of socialising
Learns to share
Learns problem solving and cooperation
Examples:
Children playing with the same toys
Exchanging toys
Actively talking or communicating with each other
4. Solitary (Independent) Play
Solitary play is usually observed in children who are two or three years of age. During solitary play, children are engrossed in holding toys and lifting and observing objects. They do not take any interest in other children around them. Solitary play is important for children who have not yet learned physical and social skills and may be shy to interact.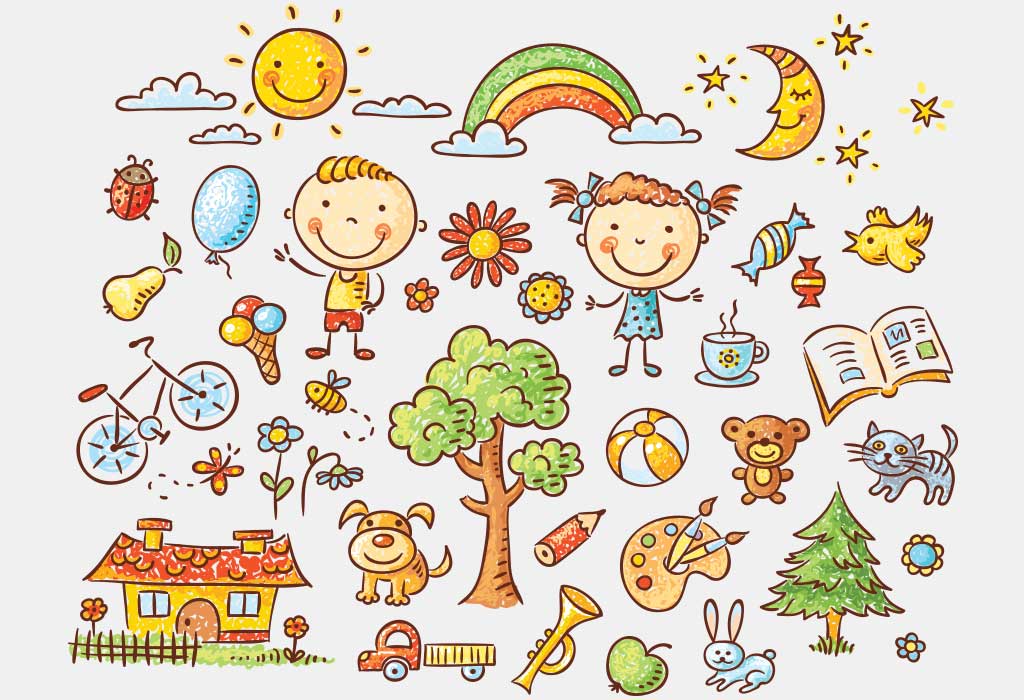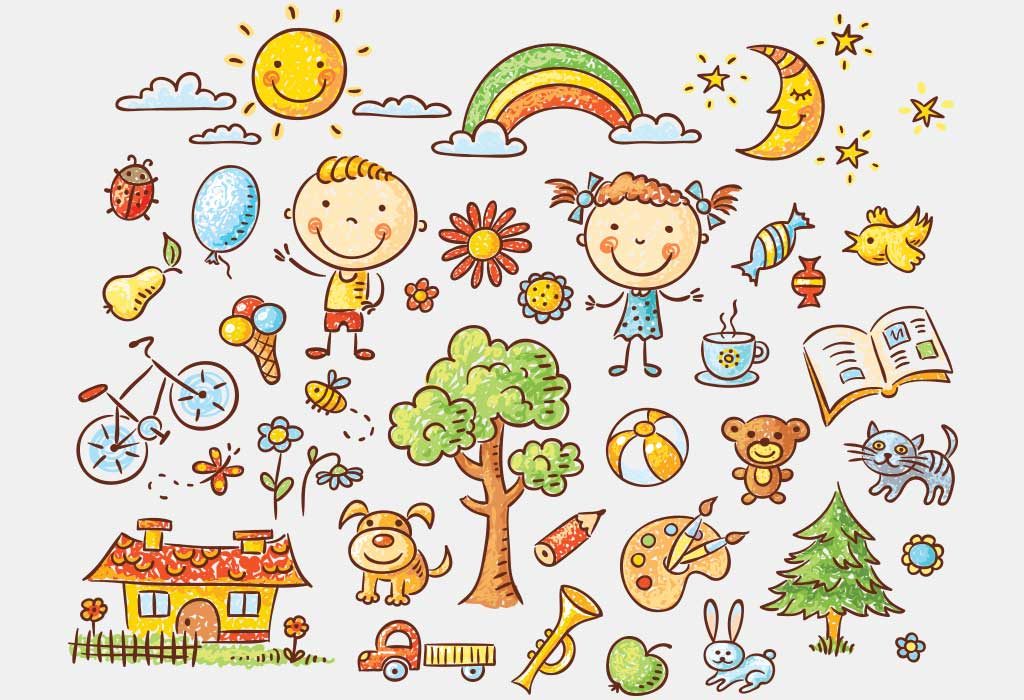 Benefits:
Learns to be self-reliant
Makes his own decisions
Develops the confidence to interact with others
Improves imagination and creativity
Learns new things by himself
Learns to relax and reflect
Examples:
Playing out an imaginary event
Rattling toys
Sketching, drawing or scribbling
5. Dramatic/Fantasy Play
During dramatic play, children often imagine situations and people or imagine themselves in a particular role and then act out those imaginary scenarios. This type of play prompts children to experiment with languages and act out their emotions.
Benefits:
Increases curiosity in things beyond the self
Cultivates imagination and creativity
Improves problem-solving skills
Improves language skills
Encourages empathy for others
Examples:
Role-playing
Talking to dolls
Taking care and showing affection to stuffed animals
6. Onlooker Play
Children are said to be engaging in onlooker play when they are not actively taking part but are keenly observing other children play. Most often seen in toddlers, children who engage in onlooker play learn by observing.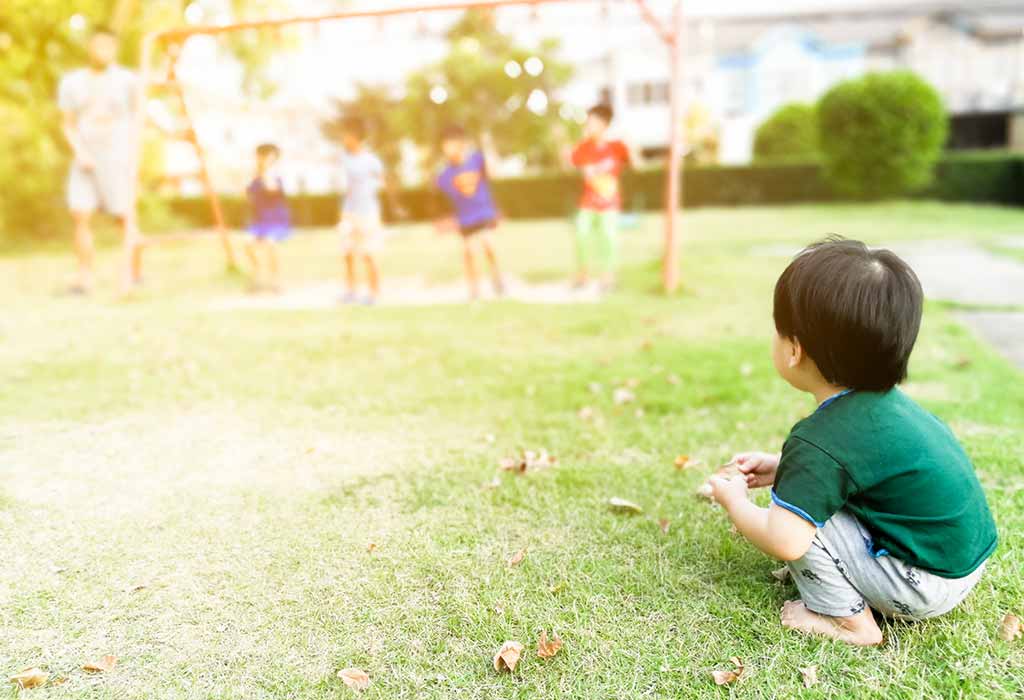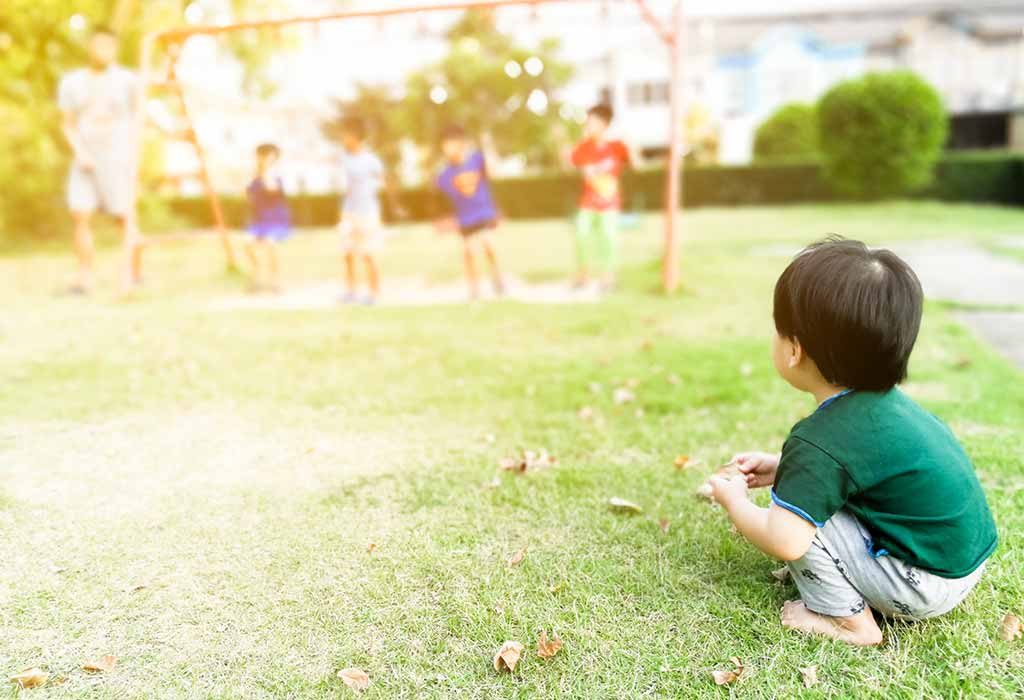 Benefits:
Learns by observation
Acquires language skills by listening and learning
Example:
Taking a keen interest in watching other children play but not participating
7. Competitive Play
Competitive play is when children learn to play organised games with clear rules and clear guidelines on winning and losing. Ludo, snake and ladders, and football are all forms of competitive play.
Benefits:
Learns to play with rules
Learns to wait for his turn
Learns to work as a team
Examples:
8. Cooperative Play
As children grow, their social skills develop and they eventually learn to cooperate, interact and play together. Cooperative play is when children engage in team-work towards a common goal.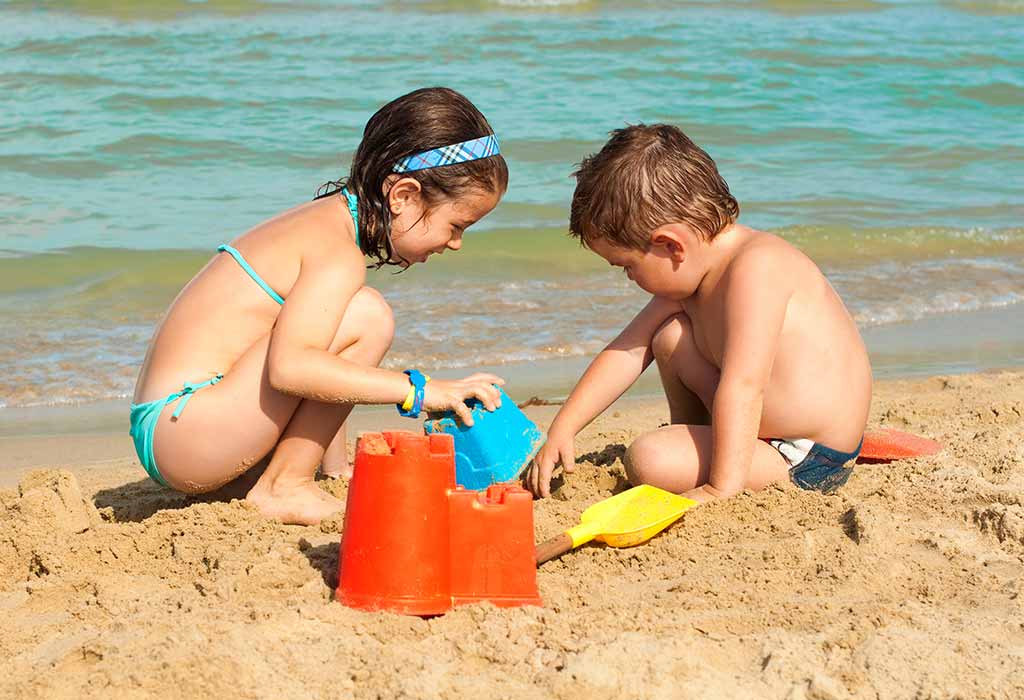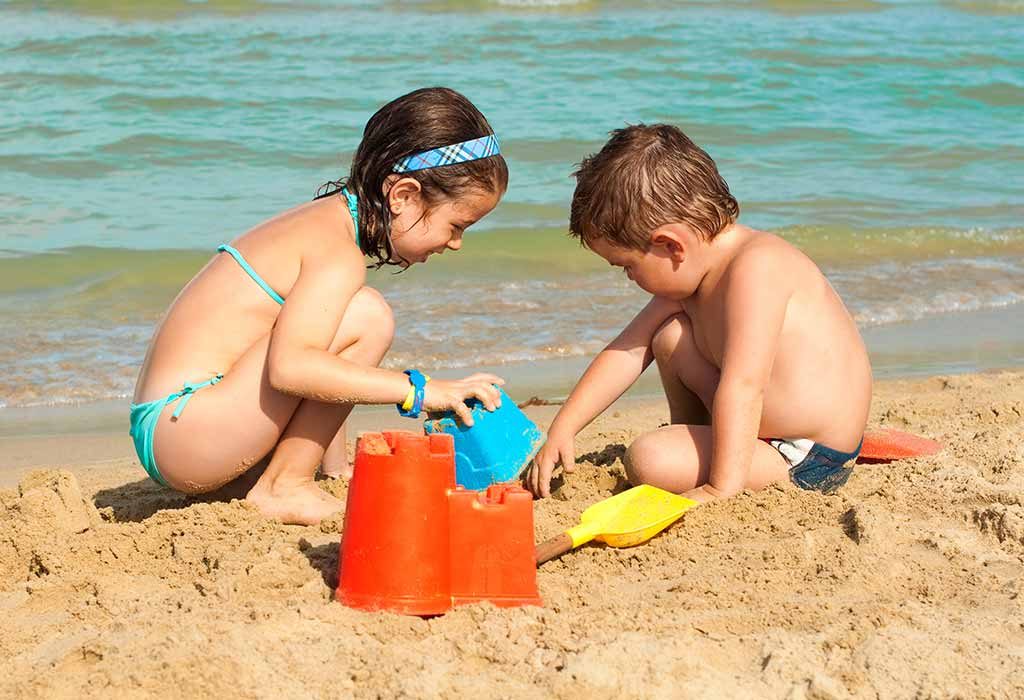 Benefits:
Learns to share and understand his peers
Learns the value of team-work
Develops self-expression
Improves confidence
Examples:
Building sandcastles together
9. Symbolic Play
Symbolic play is when children use objects to perform actions. Playing music, drawing, colouring, and singing are all forms of symbolic play.
Benefits:
Self-expression
Explores new ideas
Experiments and learns emotions
Examples:
Drawing
Playing with musical instruments
10. Physical Play
Physical play is a form of play that involves some degree of physical activity.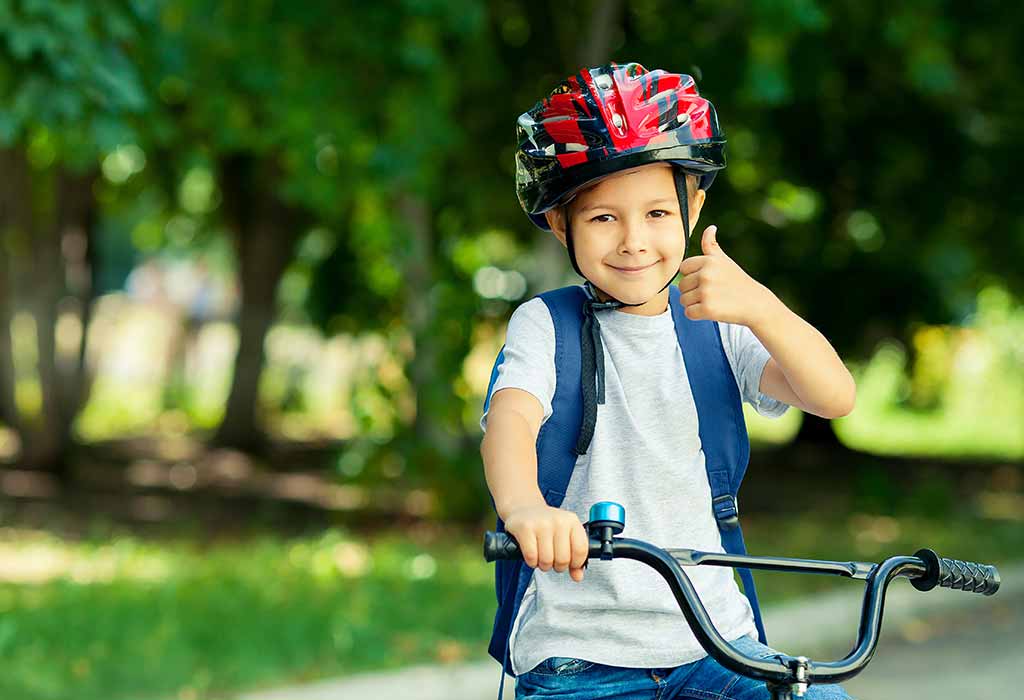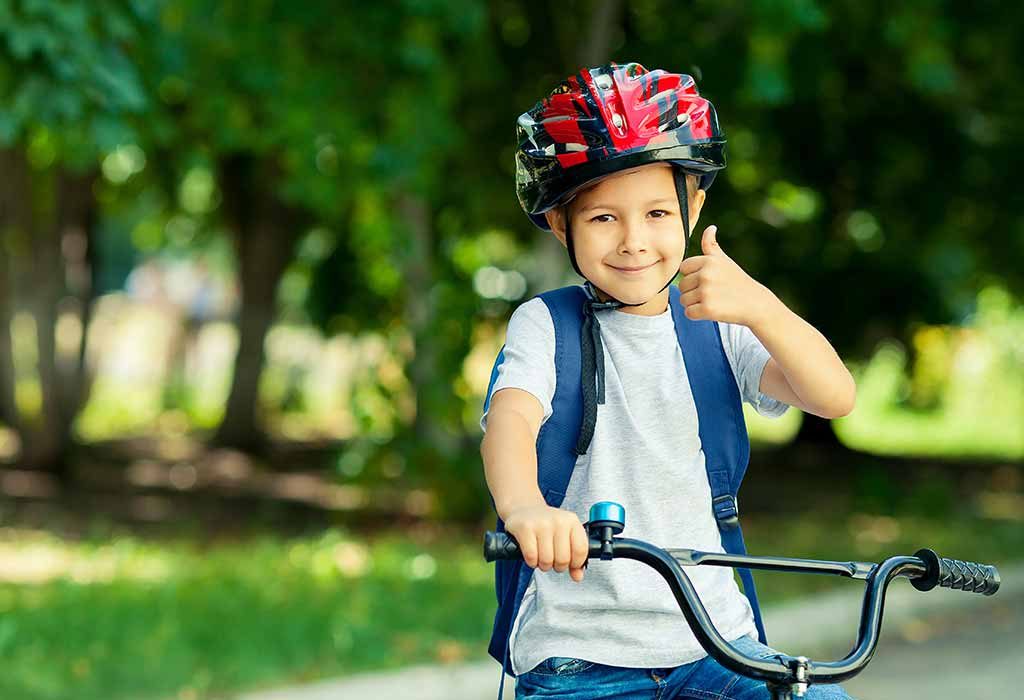 Benefits:
Examples:
11. Constructive Play
Any form of play that involves constructing or putting something together is called constructive play.
Benefits:
Encourages focus to achieve an objective
Helps to learn planning and cooperation
Teaches persistence
Encourages adaptability
Examples:
Putting together building blocks to create something with aesthetic appeal
Making a sandcastle
As play is crucial for the growth and development of children, it is recommended that parents not stop their children from playing. In fact, parents should try and play with their kids whenever possible as it makes bonding easier. Always supervise young children when they play with toys to avoid any accidents.
Ensure that your child has good opportunities to play and interact with kids of the same age by taking him to parks or playdates. This further helps him build social skills and teaches him to share. Select schools that focus on the overall development of the child and give equal importance to both play and academics.
Also Read:
Importance of Functional Play in a Child's Growth and Development
Fun Beach Games and Activities for Kids
Important of Toy Rotation System