11 DPO – What Pregnancy Signs and Symptoms to Expect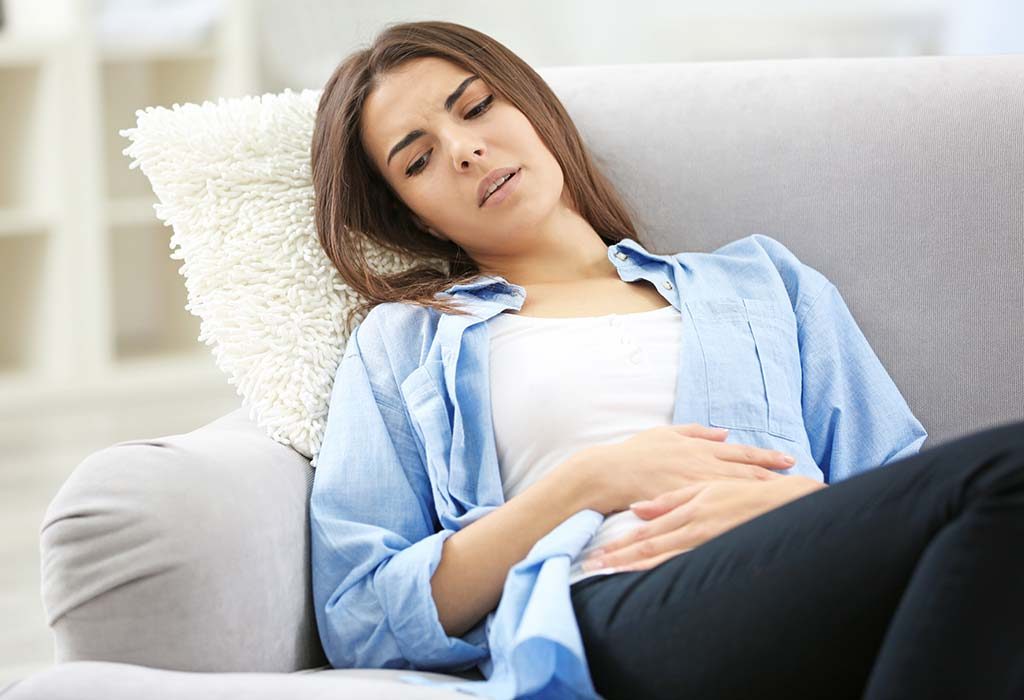 If you've been trying to get pregnant, then you're likely to be aware of and sensitive to most changes in your body. But what signs and symptoms can you take as an indication of pregnancy? This is what we discuss here. While 11 DPO is still very early in your pregnancy. If you have been trying for long and are restless to know if you've conceived, we know that every day is a long wait. If you're at 11 DPO and are eagerly waiting to know if you're pregnant, here's what you should know.
Video :
Early Pregnancy Symptoms at 11 Days Past Ovulation
Is 11 DPO the Right Time to Take a Pregnancy Test?
Pregnancy tests detect the level of hCG (human chorionic gonadotropin) to determine if you're pregnant. Your body starts releasing hCG after the egg is successfully implanted on the uterine lining. This process may take anywhere between 6 to 12 days after ovulation.
While your body may have started releasing hCG hormone at 11 DPO, the levels may still be very low. Hence, an 11 DPO test may still be too early to get a reliable confirmation for some women. You may even stand the chance to get a negative test at this point. It's ideal to wait until after a missed period for accurate results.
What Are the Positive Pregnancy Signs At 11 DPO?
At 11 DPO, you may notice a few telltale pregnancy signs and symptoms that can be an indicator that you've conceived. While these may not be completely positive confirmations, they cannot be entirely ruled out either.
1. Cramping
Cramping is a common symptom experienced during early pregnancy. You may experience bloating, gas, and abdominal cramping due to constipation brought about by pregnancy hormones. If you are at 11 DPO, cramps may be an indicator that you have conceived. It is still ideal to not read in too much into this as menstrual cramping, PMS cramping, and pregnancy cramping are hard to distinguish clearly.
Consume plenty of water, fibre, and limit carbonated and gas-causing food items to get through this period of cramping.
2. Implantation Bleeding
When the fertilized egg attaches itself to your uterine lining it may lead to implantation bleeding. Not all women experience implantation bleeding and the amount of bleeding also varies. Implantation bleeding usually occurs right about the time when you may be expecting your period, so it could be easily mistaken for a period, especially since it is accompanied by cramps.
However, implantation bleeding is light and you may easily miss it too. If you notice heavy bleeding around 11 DPO and you're positive that you're pregnant, ensure that you visit your doctor immediately.
3. Morning Sickness
Nausea and vomiting, known popularly as morning sickness is an early symptom of pregnancy. Some women may experience it throughout their pregnancy as well, while most others have it in the first trimester of the pregnancy. If you find yourself triggered by certain smells and odours and feel nauseous, it may be a sign of pregnancy.
4. Increased Urination
After conception, your body increases the blood flow to your kidneys. This leads to increased or frequent urination, even without consuming excessive fluids. If you notice that you are urinating frequently without consuming additional fluids, you may want to prepare yourself for a positive pregnancy.
The need to urinate frequently usually subsides by the end of the first trimester. However, with an expanding belly putting pressure on your bladder during the third trimester, you may find yourself going to the bathroom more often again.
You may also experience other common 11 DPO symptoms such as fatigue, elevated resting heart rate, elevated basal body temperature, and sensitive breasts, among others.
Implantation at 11 DPO
Implantation of the fertilized egg usually happens between the window of eight to ten days post ovulation. Some women may have it as early as 6 days after ovulation and others may even cross the window and have implantation at 11 DPO or later, however, this is rare. Late implantation, one after 10 DPO, may increase your risk of pregnancy loss or miscarriage.
Implantation bleed at 11 DPO is likely in some women, but not all women experience it. It could be very little spotting to a light bleed or nothing at all.
Negative Test at 11 DPO
While your body is better tuned to tell you that you're pregnant at 11 DPO, expecting a big fat positive or BFP at 11 DPO may not be the best idea. As mentioned, your hCG levels are relatively low at this point and may take a day or two until after implantation to be detected on the home pregnancy test. Which means that you will need to wait a day or two to take a pregnancy test and see a positive.
This is not to say that you will not see a positive, but just that there is still a good chance that you'll see a negative. Your body may still need time to release the level of hCG that can be detected by the pregnancy test.
Accuracy of Pregnancy Test at 11 DPO
Accuracy of your pregnancy test at 11 DPO depends on several factors, right from your hCG levels to your usage of the home pregnancy test. The best time to take a pregnancy test is early in the morning the minute you wake up.
With the right usage, these tests are accurate about 99 percent of the time. Certain medications and illnesses may also affect the pregnancy test results, leading to false positives or false negatives.
So, if you see a negative at 11 DPO, it could be because you haven't conceived, you've used the test incorrectly, or that you've taken the test too early. You may want to try a few days until a missed period to take the test again.
What If You Don't Have Pregnancy Symptoms at 11 DPO?
At 11 DPO, no symptoms do not automatically equate to no pregnancy. Each woman is different and the body responds and reacts differently. Do not entirely rule out the possibility of being pregnant if you don't see the telltale signs and symptoms. Most women don't see any early pregnancy symptoms and 11 days post ovulation is too early in the pregnancy to know for sure that you are or aren't pregnant. While some women may see spotting at 11 DPO, it is not the same for everyone, with some never experience spotting or implantation bleeding at all.
If you take a pregnancy test at 11 DPO and get a negative, it is best to wait until you miss your period to take the test again. It is best to wait until a week after you miss your period for a positive pregnancy test that you can count on. If you still see a negative and you are confident that you're pregnant, visit your doctor for the possibility of taking a blood test to determine your pregnancy.
Remember, feeling normal during your early pregnancy is not a bad thing!
Also Read:
Pregnancy Symptoms at 10 DPO
Pregnancy Symptoms at 8 DPO
Pregnancy Symptoms at 7 DPO