10 Best Parenting Books for Toddlers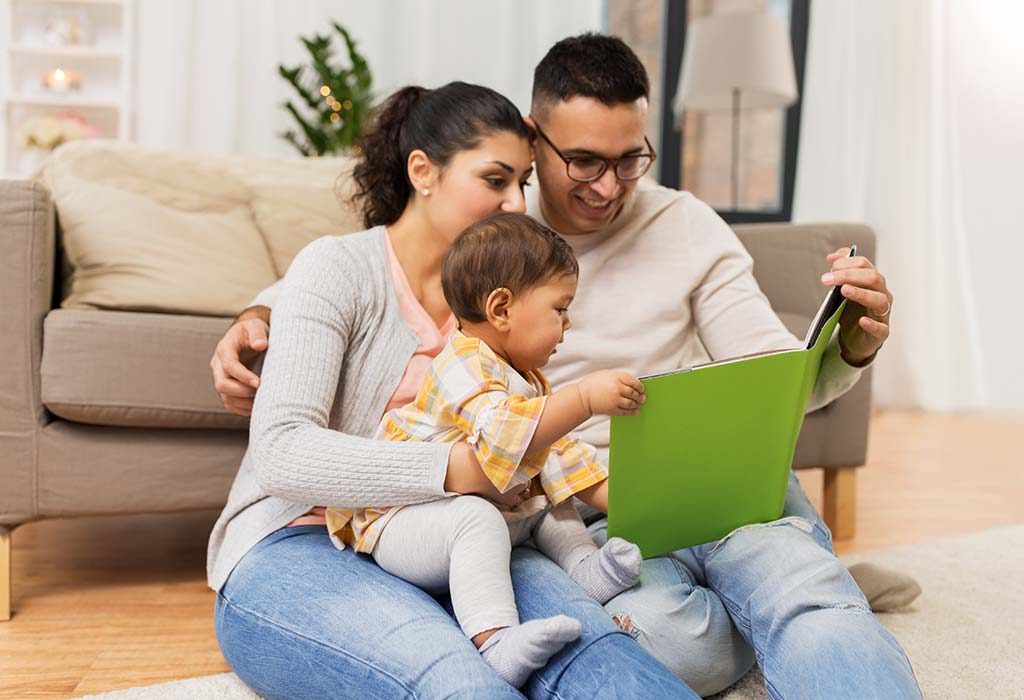 In this Article
When you are new to the parenting world, parenting books can help you deal with many problems. Toddlers tend to turn the world of parents upside down, and they challenge everything you thought you knew. Parenting books will help you find perspective and guide you when you are confused.
Most Recommended Books on Toddler Parenting
Check out these top 10 parenting books for toddlers.
1. The Baby Book – By William Sears, M.D., Martha Sears, R.N., Robert Sears, M.D., and James Sears, M.D.
Dr Sears and his family have written on important topics like medical interventions, vaccinations, and behavioural issues. This is truly a baby bible and offers proper advice on how to eat, sleep, comfort, and take care of health. Sears' every book focuses on the child's physical and emotional needs and offer basic inspiration and guidance you need to create a parenting style that is best for you and your child.
2. Positive Discipline for Preschoolers – By Jane Nelsen, ED.D., Cheryl Erwin, M.A., and Roslyn Ann Duffy
This is one of the best parenting books for toddler behaviour. This book will help you find solutions to practical problems that are connected to eating, sleeping, and potty training. The book sees misbehaviour as a perfect opportunity to teach children non-punitive discipline. This book talks about using methods that teach them positive behaviour and valuable social skills both inside and outside your house, employs class and family meetings to get through behavioural challenges and many more.
3. Siblings Without Rivalry – By Adele Faber and Elaine Mazlish
If you happen to have two or more kids, then you must have seen many arguments among the siblings. The authors came up with this book because they were determined to find out a way to make their children get along. This book will give you ideas to help them cope with competition and conflict.
4. Say What You See for Parents and Teachers – Sandra R. Blackard
This book provides practical tips for effective communication using acknowledgements instead of constant praise and setting certain boundaries. This book is filled with real examples and playful instances which teach you to start from where the child is in his physical and emotional state of mind and guides you from there.
5. The No-Cry Sleep Solution – By Elizabeth Pantley
More than a million copies were bought by parents who mostly do not let their children cry it out. This book allows every parent to look into every possible route and put together a sleep plan that is particularly customised for the baby. The author believes that it is best to raise your child in the ways you choose and with ways that you think are right for your child and you.
6. Between the Parent and Child – By Dr Haim G. Ginott
This book gives you practical advice as it goes past vague theory. It has easy-to-follow examples. You can start using these ideas as it works very well and is filled with many alternatives to nagging, yelling, and reminding.
7. The Parent Survival Guide – By Theresa Kellam, PhD
This book offers a series of guided exercises, and through these exercises, the author gives parents certain skills they need to set aside specific playtime with the kids. This is the most important part of growing up, which is simply "being there" in ways that increase growth, healing, and parent-child communications. After only a few playtimes, you will see fewer tantrums and power struggles.
8. 1-2-3 Magic – By Dr Thomas Phelan
1-2-3 Magic is a very popular book which can get rid of unwanted behaviour in kids. This book by Dr Phelan is based on the concept that counting to three will give the kids an indication that something is wrong with their behaviour. This will give them a chance to change their behaviour before you have to look for consequences. The book is filled with information on how you can make your home life peaceful.
9. What to Expect When You're Expecting – By Heidi Murkoff and Sharon Mazel
Ninety per cent of women in their pregnancy read this book. More than 14 million copies were sold in the last 25 years, and every new edition is revised. This book will give you the most up-to-date suggestions on everything needed to know, about each stage of pregnancy, from your love life to your cervix.
10. Helpful Phrases – By Rachel Norman and Lauren Tamm
This is a very nice parenting book for 2 year olds. With this book, you can learn to respond to your kid with more than 100 phrases in almost every situation. This book has practical and quick tips you can use in immediate cases. This book provides you with tools you need to set your boundaries and hold them without power struggles or anger.
This list of good parenting books for toddlers will truly have a positive impact on your family. Anger is typically a rude awakening when children misbehave. These positive parenting books will help you remain level-headed and be wonderful parents to your toddler.
Also Read: Best Parenting Books of All Time