When Is the Best Time to Have a Baby Shower?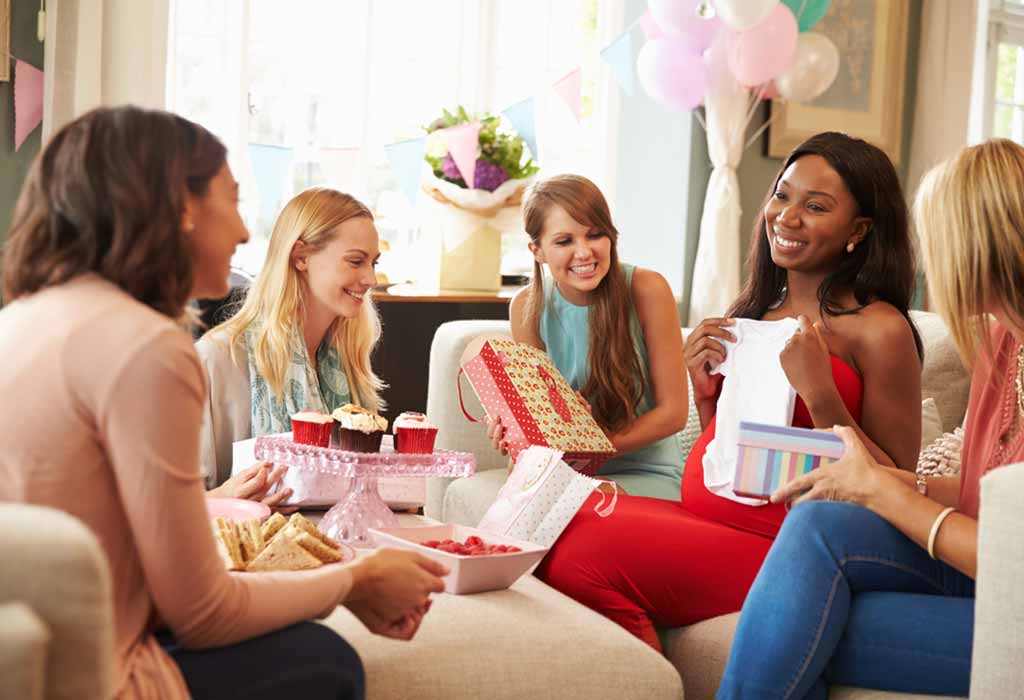 As an expectant mother, the baby shower is the most exciting thing you can experience before childbirth. There will be a lot of frustrations regarding the date, time, venue, and the actual event planning as they are variables that often don't fall into place in the right way. With some patience and proper planning, there is no reason why you cannot have an amazing baby shower with your family and friends. We've put together some great information on how to ease your baby planning process and when people usually have a baby shower.
When Should You Have a Baby Shower?
There's really no hard and fast rule on when to have a baby shower as it can be held at any time during your pregnancy based on your comfort and circumstances. It is most common to have one in the third trimester from 28 to 32 weeks. This is the time when you are comfortable enough to enjoy the baby shower as there's still time for delivery, and neither is it too early to celebrate. One thing to keep in mind is to hold it at such a time that you have the energy to enjoy the baby shower and deal with everything else afterwards.
How to Decide the Best Date and Time for a Baby Shower
There are three factors that determine the best date and time for your baby shower; they're the season, week, and day of the month.
1. The season
While a holiday season sounds like a good time to have a baby shower, a lot of your guests would be unavailable or have a difficult time making it to your event. If this is your only option, you can use a scheduling tool to find the best date that works for everyone. Spring and summers are fantastic seasons to plan a baby shower outdoors; however, the key to getting it right is to harmonize with the weather. Too hot, too cold, unexpected rains can all make it miserable for everyone. Finally, try not to plan it around a holiday where you'd already been getting gifts or even birthdays. The more presents you can get, the merrier!
2. Time of the week
Many hosts plan their baby showers around weekends as people have little to no work and can actually have fun at your event. Saturdays and Sundays are also a time-honored choice for all celebrations. In the event that it's a busy weekend for all, plan it on a weekday and inform everybody much earlier so they can make time to attend your baby shower.
3. Time of the day
Generally, lunchtime is the common time to host a baby shower; however, several different options have recently popped up to make things more fun. Some women like to start it a bit earlier so they can have a little more fun and throw a brunch to the guests. Many others love hosting it at the 'happy hour' when everybody is more relaxed and better enjoy their baby-themed mocktails.
When Should You Have an Online Baby Shower?
A virtual baby shower has the added advantage of reaching out to all your friends around the globe and has more flexibility. It can be held at a time that you would prefer in the months or weeks leading to the delivery. While traditional baby showers will always have guests who can't show up, online baby showers can have guests dropping in wishes and messages weeks prior to the event.
When planning a virtual baby shower, it is critical to time is just right so most of your guests who live in different time zones can attend the video calls or chats without having to disrupt their schedules, especially their sleep times. Set the time such that both people behind you and ahead of you in different time zones can attend. The priority should be given to guests who are parents and set the time accordingly so they can attend and go to sleep.
When to Hold Baby Shower Under Special Circumstances
You can always find cases where you can bend the norms to fit what is right for you and your family. So when are you supposed to have a baby shower if a special circumstance shows up? Here's a list:
1. Having twins or multiples
Mothers who are carrying twins or multiples often deliver much earlier than normal women. This is because either the doctors recommend it, or the babies soon run out of womb space by the end of the third trimester and can't wait to see the world. It is perfectly okay to have a baby shower during the second trimester or towards the end of it under such circumstances.
2. Pregnancy complications
If the mother has complications during her pregnancy that limit her range of activities or necessitates bed rest, then it definitely impacts the baby's shower plans. It could mean that they will have to have an early baby shower to avoid risks later on or to have a simple baby shower with guests limited to close family and friends. A slow-paced party is safer for the mother as it is less stressful, and there's nothing more important than the mother's well being.
3. Family gatherings
If there are a holiday and a family gathering around the same time, it's the perfect opportunity to throw a baby shower. Since you will have guests from out-of-town together in one, it's the ideal opportunity to have a hybrid family gathering and baby shower that everyone can enjoy. Everybody will be happy to celebrate the baby sooner than expected, and they won't have to travel again to attend the event.
4. Cultural or religious practices
In some cultures, it is the norm to wait till the baby is born to throw a baby shower, or it could also be a personal preference of the parents. In such instances, guests respect the parents' beliefs and choices to hold a shower in a non-conventional way. It also comes with the added benefit of the guests being able to meet the baby and have them as the guest of honor at the event. A post-birth baby shower also helps guests choose the appropriate give for the baby.
5. Conflicts with scheduling
Sometimes it could be the case that expectant mothers just don't have the time to schedule their baby shower when most other women do. It could reduce the number of reasons ranging from work, travel, other plans or anything else which takes up the time. In such instances, the mother can have a baby shower early or late, depending on what works for her. There's really no reason to explain to anyone why it was held when it was.
6. Conflicts with guests
Everybody has special people in their lives who are more important than the others, the VIPs! If your schedule doesn't allow them to be a part of the celebration, and if you can flex the dates, then you can schedule it such that they can attend along with the rest of the gang. Of course, you won't have to explain to the other guests that you rescheduled it just to accommodate the VIPs!
When to Have a Baby Shower Early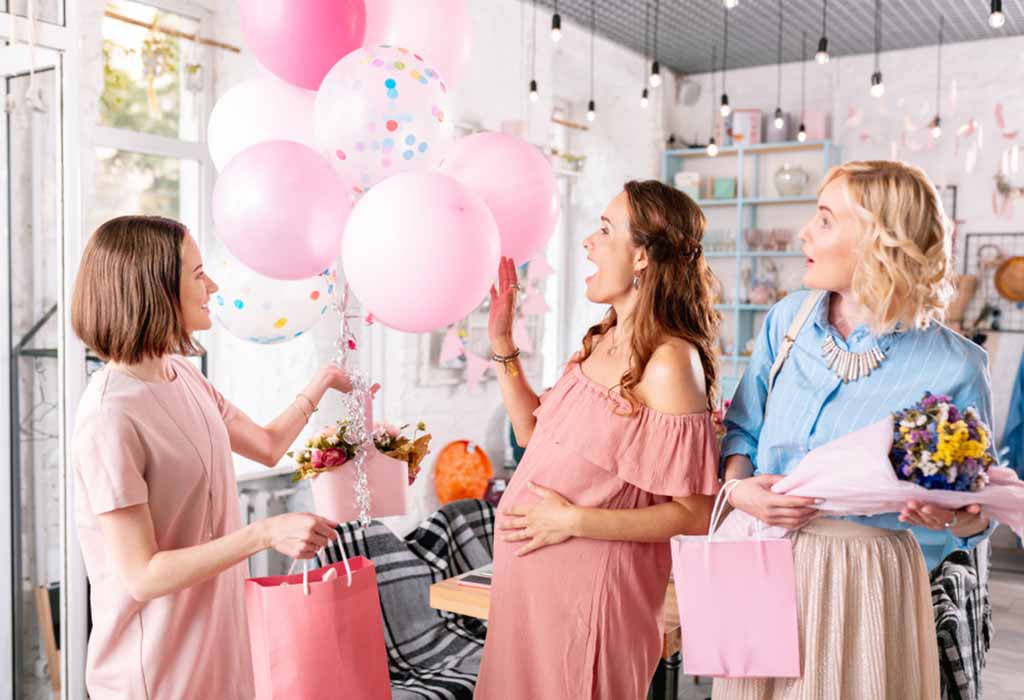 There are several reasons why you could have a baby shower early and not just when you have the obvious baby bump in the last trimester. The first trimester is too early to have a baby shower, but the second trimester is a sweet spot as your pregnancy is going well, and there is also little morning sickness or tiredness during the day. The early baby shower also gives you plenty of time to buy things and even hold a party in which you can participate in the fun games along with your guests. The sixth-month mark, which is around 24 weeks, is a good time for an early baby shower. If you wish to make it earlier, then you can go for the 20th week and have a baby shower along with a gender reveal party. The second trimester is an ideal time if you wish to keep the baby shower at the earliest.
When to Have a Baby Shower Post Delivery
A post-delivery baby shower can be much more fun and help the mother's postpartum blues by meeting supportive people and family. Your guests would love to bring presents for your baby, and that can help quite a bit in building up your baby supplies. When it comes to the right time to throw the baby shower, it could range anywhere from three to six months after the delivery. During this time, your baby is more settled and less susceptible to the stress of meeting new people. You will also be more relaxed and ready for the event.
So when do people have baby showers? The right answer is- whenever it works out for them! While the most baby shower is held between 24 to 32 weeks, there's no reason why you can't have it earlier or throw a baby shower after the birth.
Also Read:
Rainbow Themed Baby Shower Ideas
Best Ideas for Unicorn Themed Baby Shower
Best Ideas for Winter Wonderland Baby Shower
?>