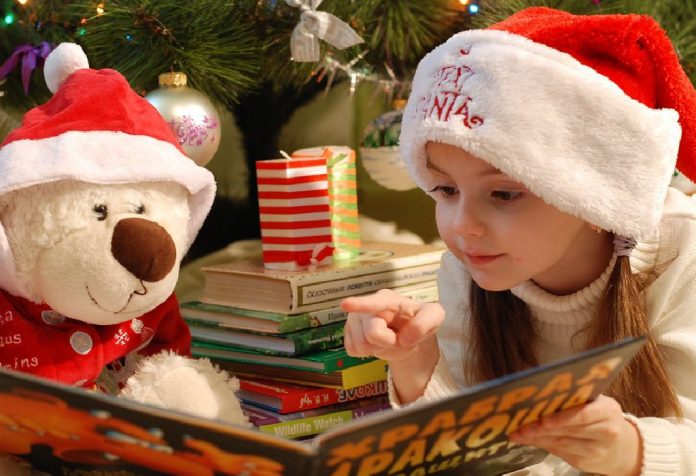 Children are the most excited during the Christmas season, waiting for gifts, friends and family, Santa Claus and yummy delicacies. However, it's important that they understand the essence of the festival. Remind them with the story of the birth of Jesus for children.
The end of the year is near and your children must be getting all geared up to celebrate Christmas. In the midst of the merry madness, it's important to remind them about the story of December 25th. While it's fine to exchange gifts and savour delicious eats, we shouldn't forget what it's all about!
What Is the Story of Christmas: How to Tell It to Your Kids
Long, long ago, there was a place called Nazareth where a woman named Mary lived. She was very hardworking and was always good to others. She was engaged to Joseph who was also a very nice young man. One day, God sent an angel named Gabriel to Mary with a message. The angel told her that God was sending a holy spirit to Earth to help people. That soul would be born as Mary's son and she should name him Jesus. Mary was worried about how this could happen as she was unmarried, but the angel said it would be a miracle from God and that she need not think too much about it. He also told her that her cousin named Elizabeth, who had no children, would also give birth to a baby boy called John the Baptist who would prepare the way for Jesus' birth.
On hearing this, Mary consented to God's will. She went to meet Elizabeth and returned after three months. By then, she was pregnant. This worried Joseph and he started having thoughts of calling off the wedding. But, one night while he was asleep, an angel visited him in his dreams and told him about God's will. Joseph woke up the next morning and decided that he would make Mary his wife.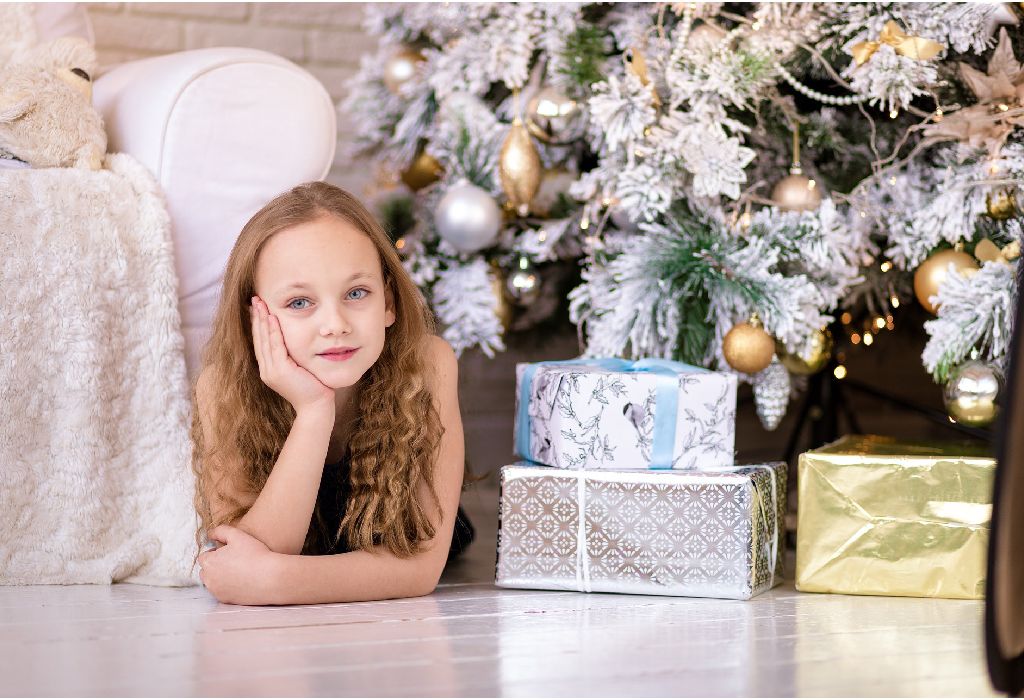 After the wedding, Joseph and Mary moved to his ancestral village of Bethlehem. However, when they reached there, they found that the village was crowded and could not find any place to stay. So, they decided to stay in a barn where animals were kept. It was here that Mary gave birth to the Son of God, and named him Jesus.
The birth of Jesus was signified by a bright new star in the sky. Wise men from different parts of the world understood the significance of this star and followed it to reach Jesu's birthplace. They brought along gifts for the baby and his parents. In other parts of Bethlehem, where shepherds were grazing their sheep, angels appeared to give them the good news. They sang and made merry to welcome the Holy Spirit to Earth.
Ever since, this day is celebrated as "Christmas". People go to church at midnight to celebrate the birth of Jesus Christ. They exchange gifts, sing carols and enjoy themselves.
Once you've narrated this short Christmas story for kids, you can put on an animated movie about Jesus Christ to help them understand the significance of his birth better.