What You Must Check About Your Baby's Diaper Material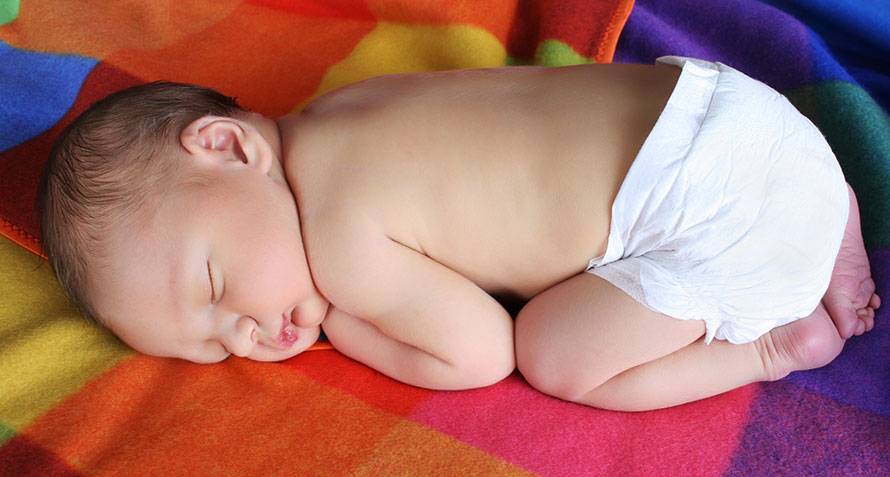 It never ceases to surprise us how cute babies manage to look wearing only diapers all day! The diaper is your baby's constant companion for several months after his birth and this is why you ensure he gets only the best. You have checked the date of manufacture, the packaging, and felt the softness of the material. But there is another very critical thing that you need to ensure. It is this check that can keep your baby safe and away from any skin or overall health problems in the coming days.
Disposable diapers rank among the most thoughtful and practical inventions of all times. Can you imagine life without a diaper? Your baby would never be dry and comfortable and you wouldn't get even a wink of sleep or rest! Supermarket aisles abound in parents hoarding diapers and they occupy shelf after shelf in your cupboard back home. The very fact that a diaper is your most used baby product necessitates closer inspection.
Here's What You Need to Make Sure Before Letting Your Baby Use a Certain Diaper
1. Ultra-Soft Material
Babies have extremely sensitive skin. In fact, research has proven that a baby's skin is way thinner and more susceptible to infection and dryness than an adult's skin. Since your baby is going to experience skin-to-skin contact with a diaper throughout the day, it is crucial that you only expose him to safe, lab-tested material. Not doing this could mean a cranky baby, a diaper rash, or worse, a skin infection! Huggies diaper-pants, for instance, use ultrasoft material in their products. This means your darling feels no irritation at all.
2. No Harmful Chemicals
One of the biggest reasons behind skin irritation for babies is exposure to chemicals. Your baby is too young and its skin too gentle to handle any harsh contact. Several products in the market, such as anti-bacterial soaps, use a chemical called triclosan. But remember this, what may be perfectly acceptable for adults can turn out to be very dangerous for babies. You should look at a diaper that doesn't contain any such questionable chemicals. Consult with your paediatrician on this if in doubt. ||
3. Good, But Safe, Absorbency
It goes without saying that a good diaper needs to absorb well. That's the whole point, right? Yes, but good absorption should also mean that the material the nappy uses to soak is safe. In a Huggies diaper, the padded area contains a polyacrylate crystal combined with wood pulp. This turns liquid into gel and prevents leakage. But here's the best part – this gel material is totally safe and does not harm your baby in any way.
That said, you should also check the diaper's design before purchasing. While this may seem unbelievable, boys and girls actually need different diapers. This is because boys wet the front region of their diapers more but for girls, the concentration of urine is in the central region. So, you need to make sure that the extra dry layer is positioned accordingly.
So mommy, have you checked your baby's diaper yet? Don't let anything come in the way of your baby's health and safety, even if that means being slightly obsessive about this. As moms, you know there's nothing that gives more joy than a well fed and comfortable baby!