Moms, Check For These 6 Harmful Things Before Buying Clothes For Your Baby!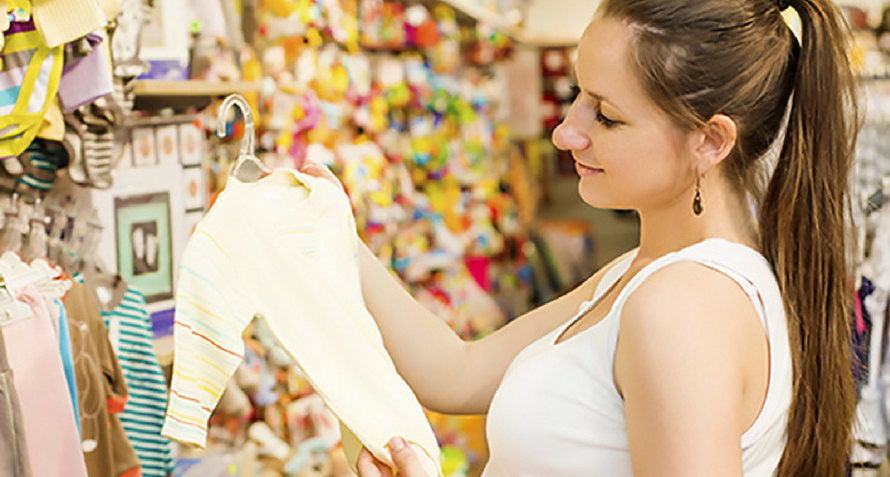 In this Article
Isn't it wonderful to shop for baby clothes? Many new parents often get carried away. There are many things to be careful about before finalizing your baby's wardrobe as these things can be extremely harmful for your little one.
One of the most important considerations while choosing clothes for your baby is, of course, that your baby is comfortable and happy in his clothes. At the same time, do make sure that the clothes require low maintenance while being light on the pocket. With so many options coming into the market, the choice becomes rather complicated. However, apart from comfort and fitting, there are many other factors to consider regarding what can be harmful to your baby when you purchase their clothes.
Babies grow very fast, so you will need plenty of them. Here's help in choosing clothes for your baby more cautiously.
Things to Be Careful About
1. Safety Standards of the Clothes
Every piece of clothing has to pass through certain safety standards. When it comes to baby garments, it becomes even more important to pay keen attention to this fact. Many such garments have been recalled due to their inability to meet these safety standards.
2. Decorative Pieces on Clothes
Unlike adult clothing, baby clothing have many cute frills and ruffles attached to them, however, any object like bows, buttons, flowers or hooks that can come out of these fabrics can cause a choking hazard in babies. Many good brands avoid these types of decorations, however, one should always double check to avoid any accidents. If such attachments exist on the clothing, make sure to stitch them once more, firmly so they don't fall off.
3. Avoid Clothes with Drawstrings
Experts suggest that whenever you go shopping for baby clothes, completely avoid clothes that have drawstrings placed on the neck or waist. In many cases, such strings have caused strangulation hazard in children.
4. Pay Attention to the Collar and Chest area
Select clothes with limited pleats, tulle and other such decoration or embroidery around the collar region especially for babies less than 12 months. The embroidery on clothes can feel uncomfortable from the inside and therefore cause irritation in your baby's skin leading to rashes.
5. Always Wash New Clothes
As bizarre as it may seem, it is always advised to wash every new piece of clothing that you buy for your baby as they are often treated with chemicals to make the cloth material crisper. Every clothing item should be washed with mild fabric cleanser in lukewarm water before your baby wears them.
6. Check for Loose Threads
Always check for any loose or dangling threads or any other piece of fabric coming out of pockets or any other region as baby's fingers and toes tend to get tangled with them.
Once you've checked off these safety measures from your checklist, you can look at the following tips that will help with your purchase decisions better. After all, your baby too, needs to be up to date with the trends!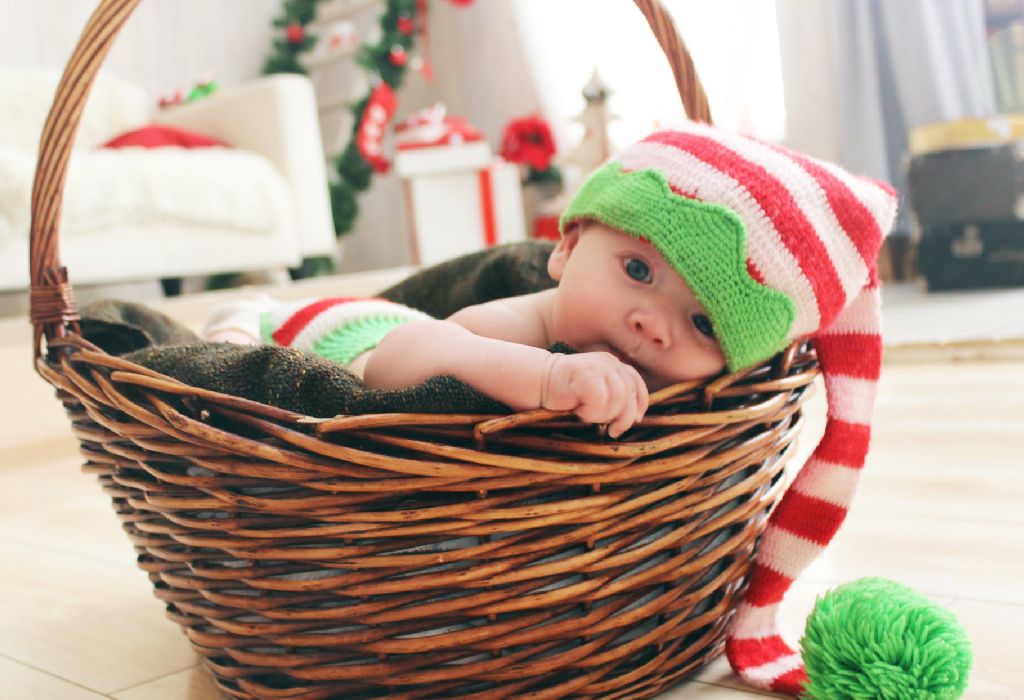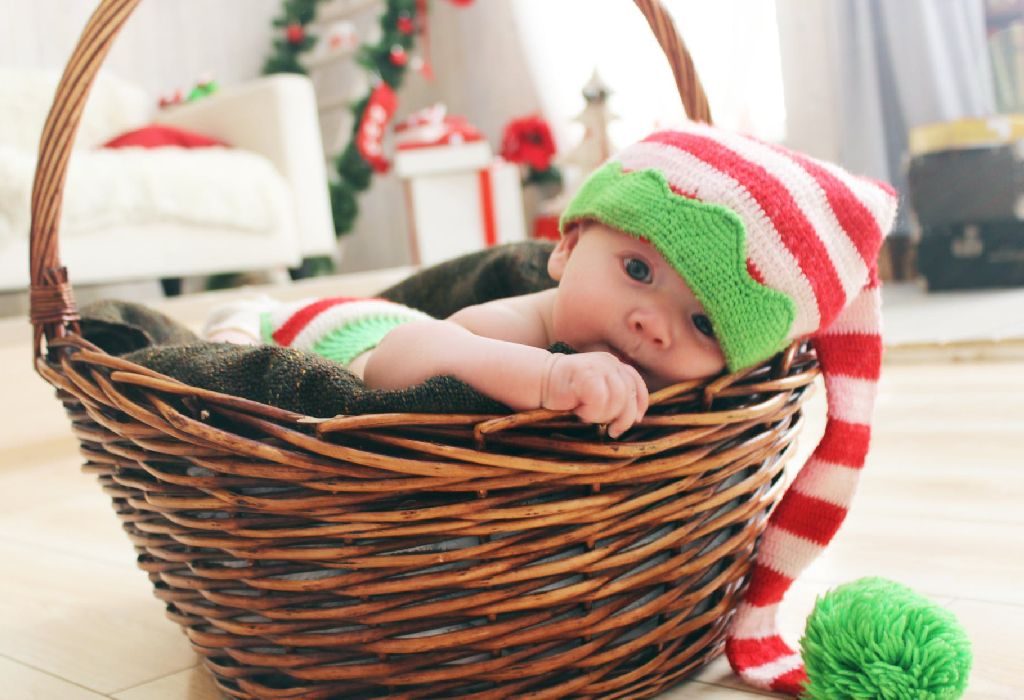 Tips to Choose Clothes for Baby
1. Is it comfortable?
If your baby is not comfortable, he will not wear the clothes. Even small babies can be very stubborn when it comes to clothes they do not like. Cotton clothing that are lightweight works best. Soft cotton rompers or simple vests are great for babies. Another key attraction is its easy packaging. Also, make sure that the baby can move his arms and legs freely.
2. Will it let me change his nappy easily?
This one is for the parents. You do not have to undress a wriggling baby each time he needs a nappy change. Stud buttons can be easily opened and closed and are great for baby clothes. You can also look for zippers as they are easy to wear.
3. Is it easy to maintain?
Babies need a change of clothes many times a day. Pick clothes that can conveniently go into the washing machine rather than the ones that need to be washed by hand. Look out for clothes that dry fast too.
4. How expensive is it?
Not just do babies need plenty of clothing changes, they outgrow them fast. Look out for special offers and sales. Picking sets of three or five in varied colours is often economical. Plan ahead and while at a sale get clothes a size larger, so that you can use them a few months later. Clothes for special occasions are challenging to buy because they hardly get used. Try borrowing from cousins or friends rather than investing in them.
5. Can I mix and match?
Parents want to buy the most expensive brands, but children grow too fast to make use of them. Get a few clothes from high-end brands that last long and team them with bargain wear to make your baby look good. A pair of up-market dungarees or a dress could be teamed with a less expensive tee to pull off a great look.
6. Should I invest in socks and shoes?
Socks are a good idea even while your child isn't walking. Try looking for bargain buys of socks-sets since babies often pull off and drop them. Some parents get shoes to ensure the socks remain on the baby's feet. Make sure the socks are wide at the top, so that you can get them on the baby easily.
7. Are the clothes safe?
Make sure the clothes don't have ribbons or laces that can entangle the baby. Also do look out for loose buttons, zipper tops, small pompoms or any other dress decorations that can find their way into the baby's mouth.
A few simple precautions like this will keep your baby safe and comfortable and looking great.