Ways to Dress your Newborn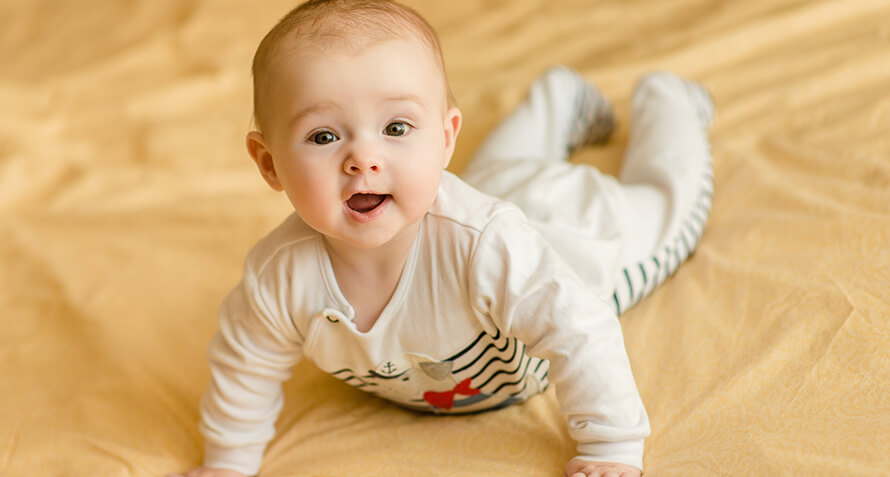 It is always a challenge to find the right kind of clothes for your newborn. When shopping for your newborn, choose comfort over style. Pick baby clothes that are not too tight and do not cause problem when changing diapers.
As a caring mother, you would want your newborn to wear soft and comfortable clothes. When it comes to shopping for your baby, especially during the initial six-weeks, you need to be extra careful as your newborn's skin is quite delicate and sensitive. Since you will be changing his clothes several times a day, ensure that the outfit he wears is uncomplicated and opens up easily for diaper changes. Choosing your baby's clothes can become confusing. Thus, you need to find the right fit and size of clothes for your newborn.
Rompers, the One-piece Overalls
Rompers or onesies are undoubtedly the most comfortable newborn dressing option. Dress your newborn in these and let him roll around comfortably on the bed while playing or sleeping. Since he takes frequent naps, especially during the first six-weeks, rompers are quite convenient and comfortable for your little one. Rompers are designed to close with a lot of buttons on the front, so that you don't have to push and shove your infant inside his dress. There is an easy button opening at the crotch to make diaper changing easy.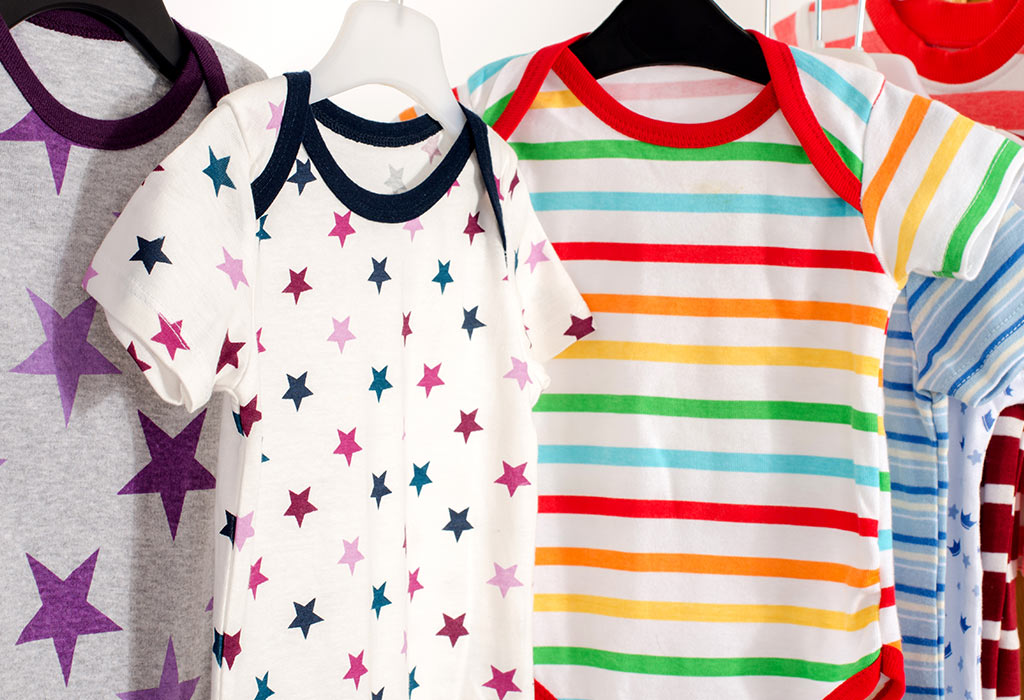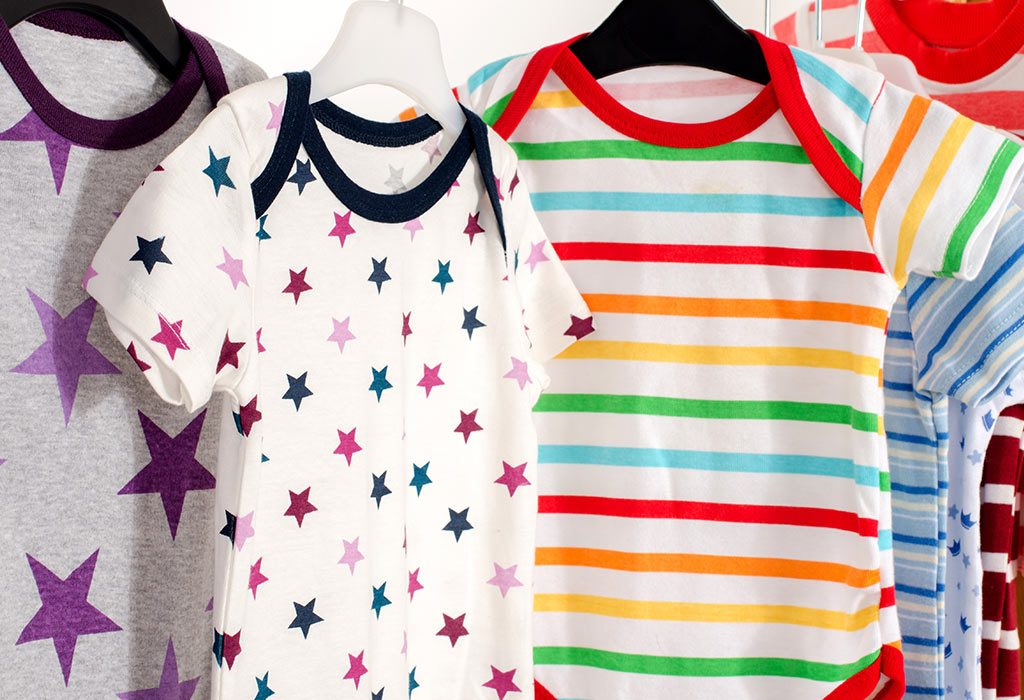 Baby T-shirts
Pick good quality loose t-shirts and turtlenecks that offer plenty of room around the neck. Add some snaps at the neck to allow t-shirts to slip easily over your child's little head. You can also go for one-piece styles that snap at the crotch.
Baby sweaters or jackets
Your newborn might find it irritating to have clothes pulled over his head, so avoid hoodies and warm him up with a sweater or jacket that buttons down at the front. Since your newborn needs to be kept warm, add some layers to his clothes by wrapping him in bunny rugs.
Wearable blankets:
Pick cotton or woolen blankets (depending on the season) that zip over your baby's sleepwear to keep him warm during cold weather. Avoid using traditional blankets as these might put your little one at high risk of acquiring SIDS (Sudden Infant Death Syndrome).
Baby leggings or pull-up pants
Opt for separates that are easy to remove as you have to change diapers often. Choose leggings that have a stretchy waistband so that they can fit easily over your little one's diaper and belly.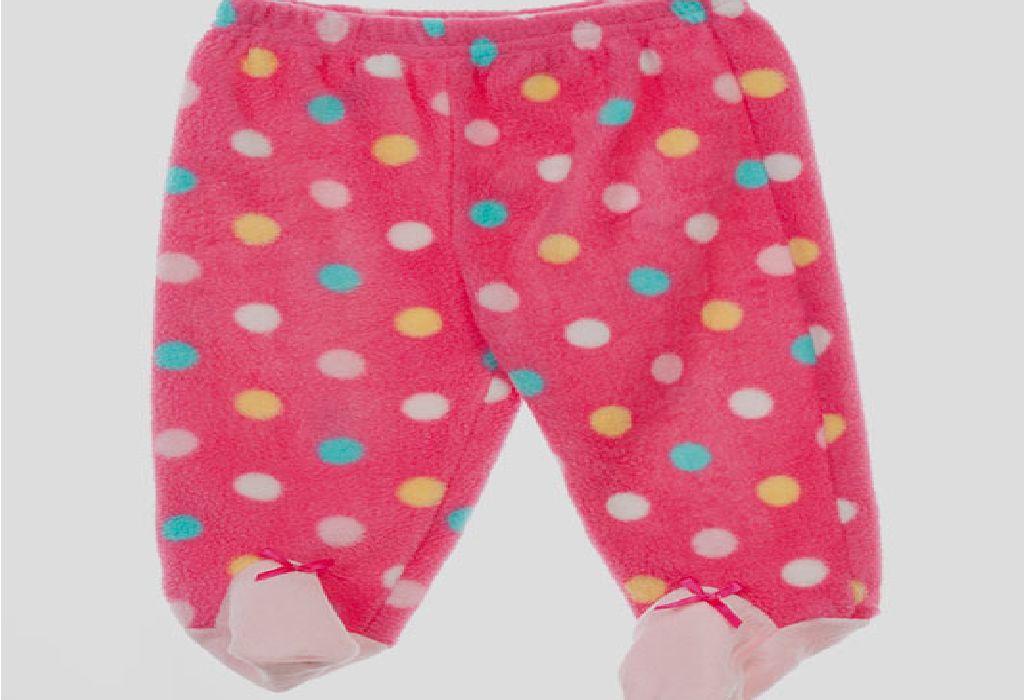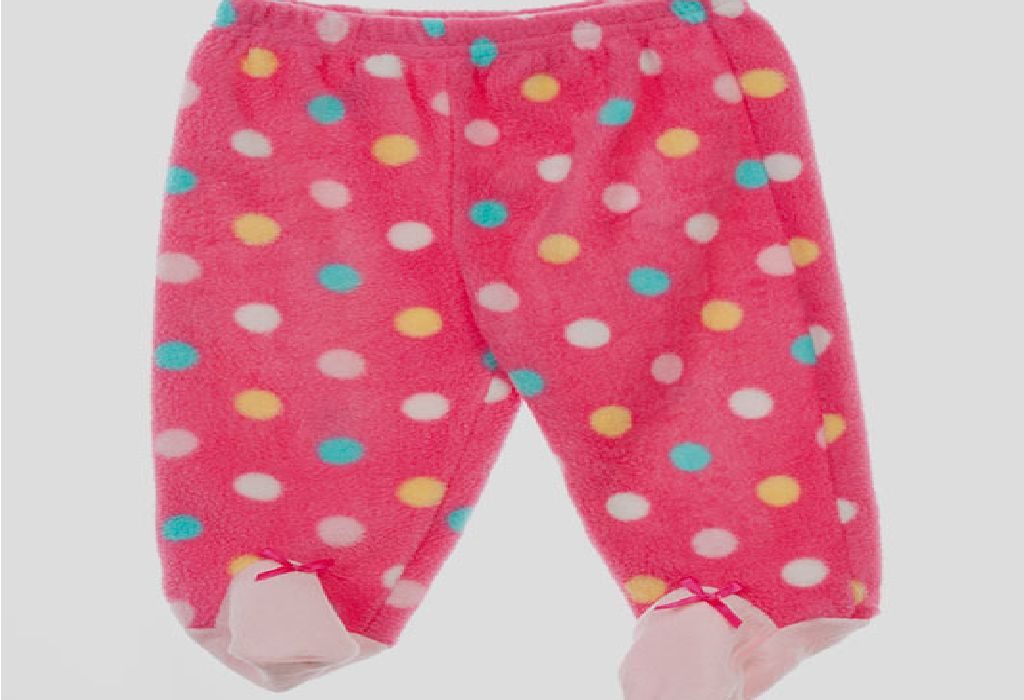 Baby fleece wear
Keep your bundle of joy warm during those chilly winter outings by making him wear a snug fleece suit. Do not go for bulky snowsuits as this could irritate your child.
Baby socks and shoes
Protect your baby's tiny feet with soft, cotton or woolen socks and booties to keep them warm and cozy when you step out with him. Choose breathable fabric clothes, with no loose strings and steel hooks to prevent your baby from getting hurt. Avoid using sleepwear with complicated snaps or the ones that need a lot of effort to get on or off. Dress your baby according to the weather and his comfort to keep him happy and active throughout the day and night.