10 Ways to Spend Quality Time With Your Kids on Weekends
If you often find yourself telling your child "Just give me 15 minutes, I'll wash these dishes, and then we'll watch the movie" or "Not now, Mommy's got too much work, we'll go to the park tomorrow", then it's high time you do something about it. Once you have an additional member in the family, you might have long sleepless nights and tiring days, but the time will fly by real soon. In the blink of an eye, your five-month-old munchkin will turn into a 15-year-old teenager, and that is when you'll want to spend time with him, but he'll be too busy making plans with his friends for the weekends. So, make the most of the time that you have with your child because this time is precious and it will not come back. These are the memories that you'll see on your Handycam or pen drives years later and wish those days were back again.
Video: 11 Ways to Spend Quality Time With Your Kids on Weekends
Fun Ways to Spend Quality Time with Your Kids
Spending quality time with your kids is essential as it helps you build stronger bonds, create memories and makes them feel wanted and loved. Here are 10 ways you can have fun family-time with your kids on weekends; the best part is, all of these activities are easy-to-do, inexpensive, and easy to fit into your everyday life.
1. Plan a Fun-filled Friday Evening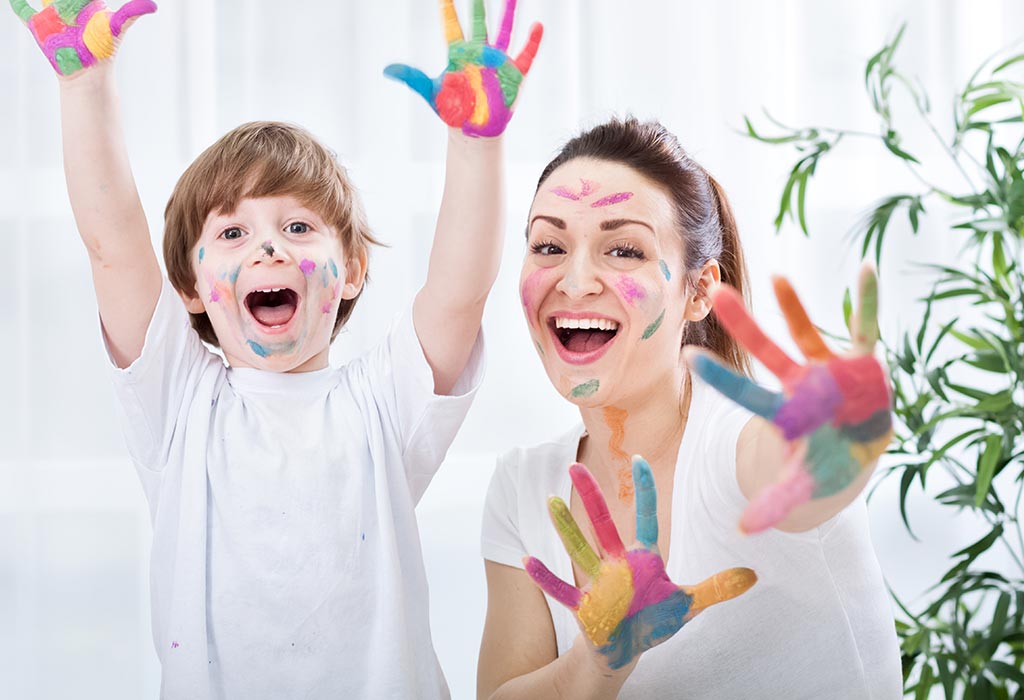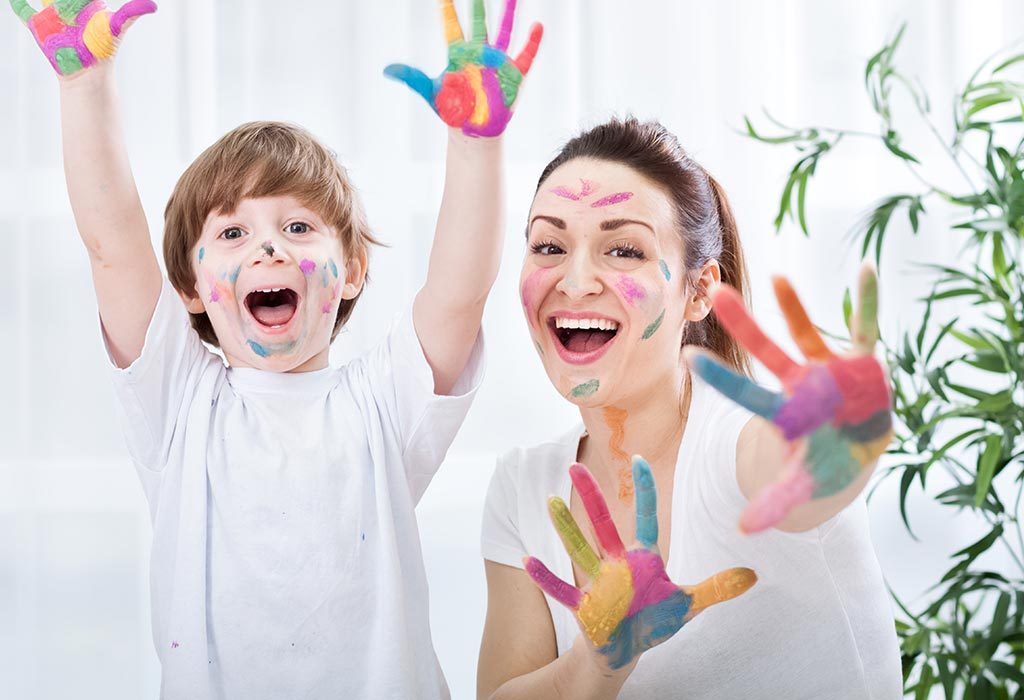 When your kid comes home from school with a tired face and a heavy bag, give him a surprise by planning a crazy, fun-filled evening. Grab a pair of old pyjamas for you and your child and have a face-painting activity. Give your child the freedom to be creative and let him paint your face; you could paint his back or make him a colourful tattoo. You could also try finger painting on paper or fabric painting on old t-shirts. All you need is a bath later on, and this colourful activity will make him happy to the core. Make sure you spread an old newspaper on the floor so that you don't have to clean much later on.
2. Bake Cookies with Your Little One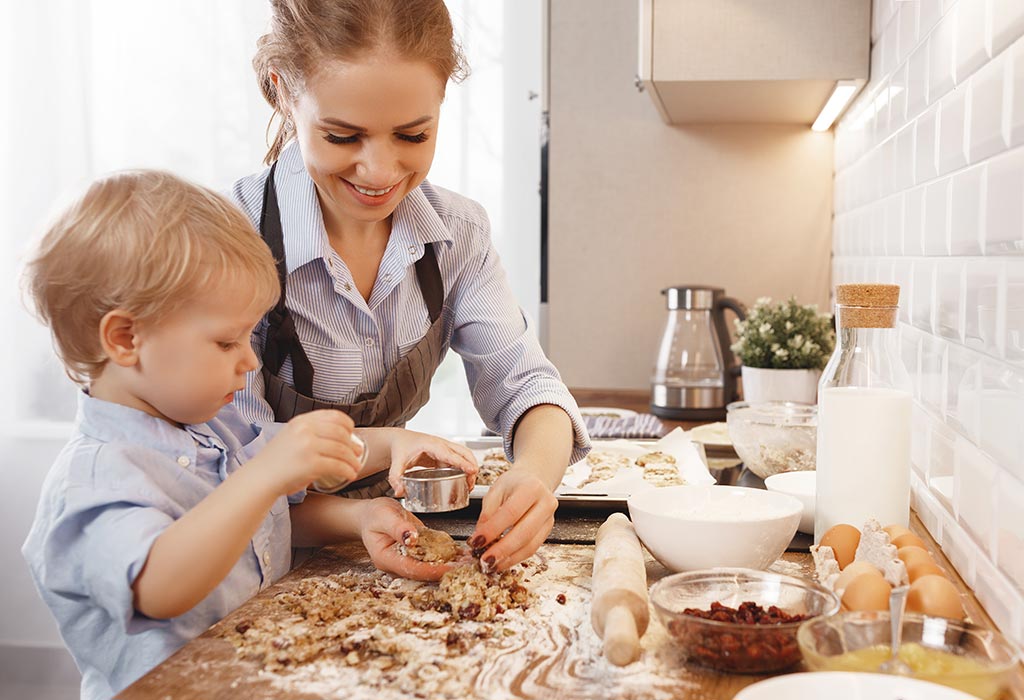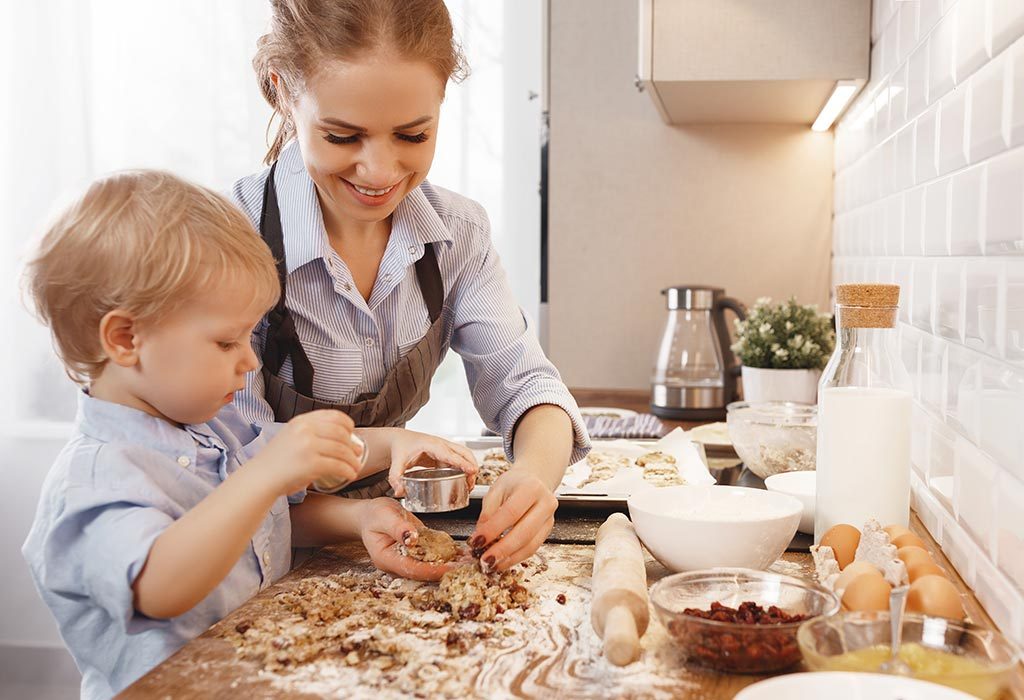 What's better than baking a bunch of chocolate chip cookies and seeing your little chef in action! Not only will this be a great bonding activity, but it will also be beneficial for your kid as it will enhance his motor skills. Imagine your little cook helping you knead the dough and cutting them into different shapes and sizes. What a cute sight! Also, it has chocolate involved which is enough for your kid to have a slurpy tongue!
3. Plan a Kid's Movie Night with the Gang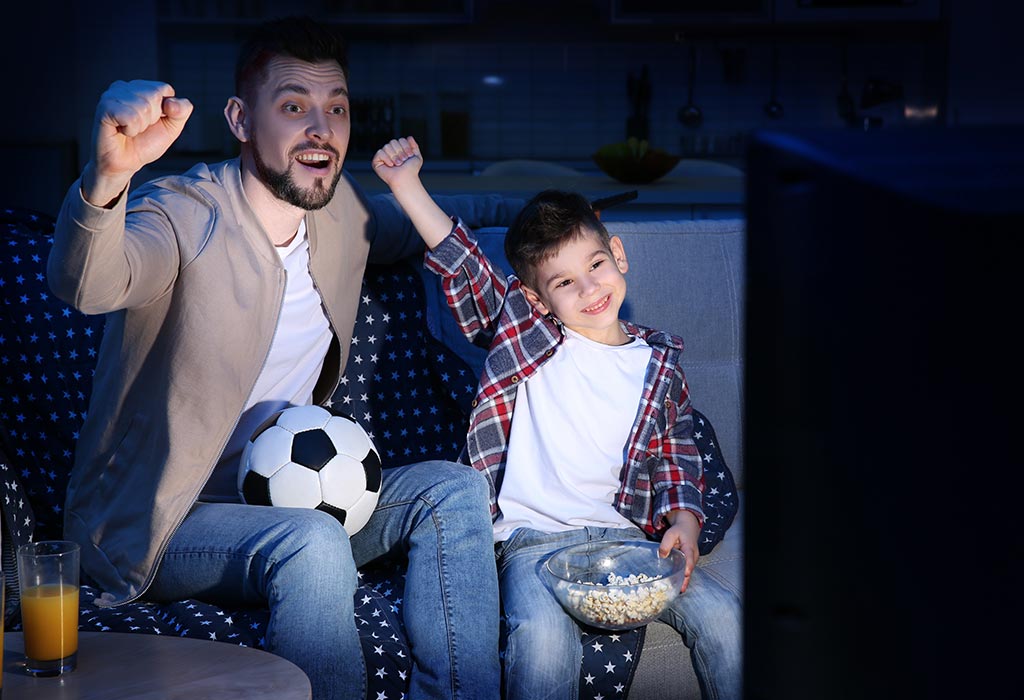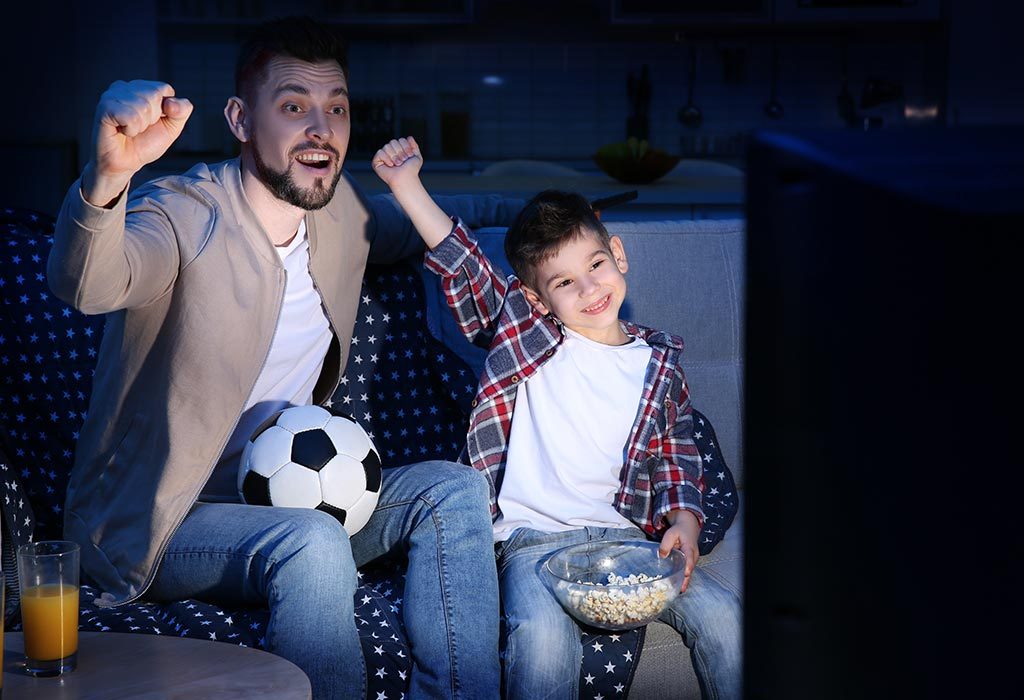 This can be planned on a Saturday night with either your friends and their kids or with your child's friends and their parents. The kids can watch some cartoon movie and gorge on popcorn while the mummies can have their own gossip night. All the moms could make or get their kids' favourite dishes and have a potluck as well. This could also be hosted as a fun Daddy Champ Night where all the dads get together for a fun Playstation session or a few drinks, while the children watch an animated movie of their choice. If you mainly want some one-on-one time with your kid, you could order in some pizza, pop in his favourite movie in the player and have a Family Movie Night instead.
4. Build a Blanket Fort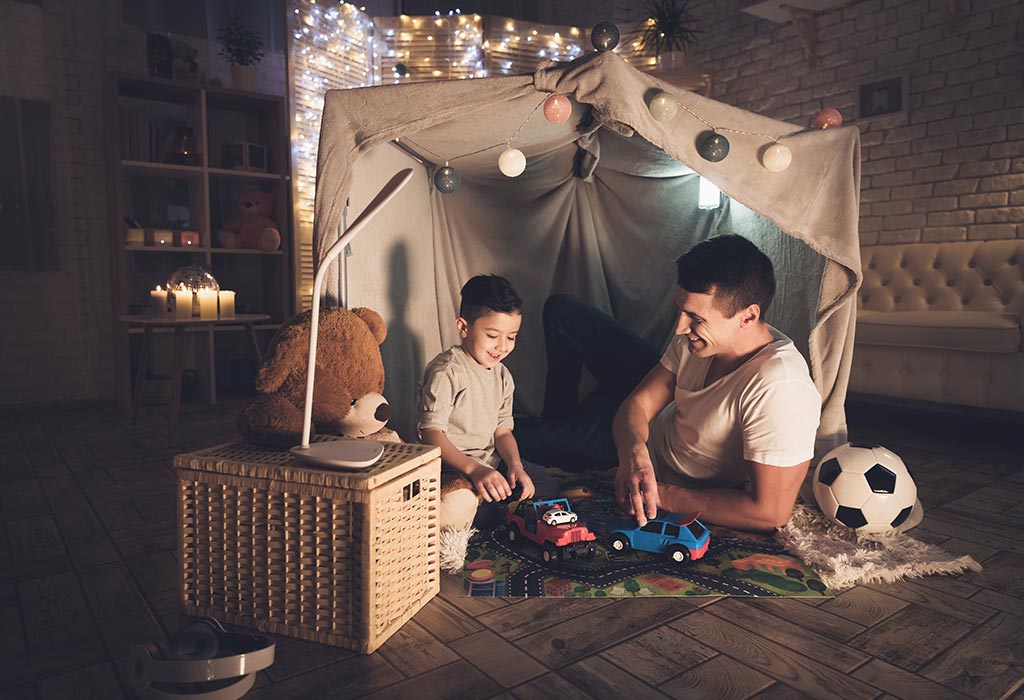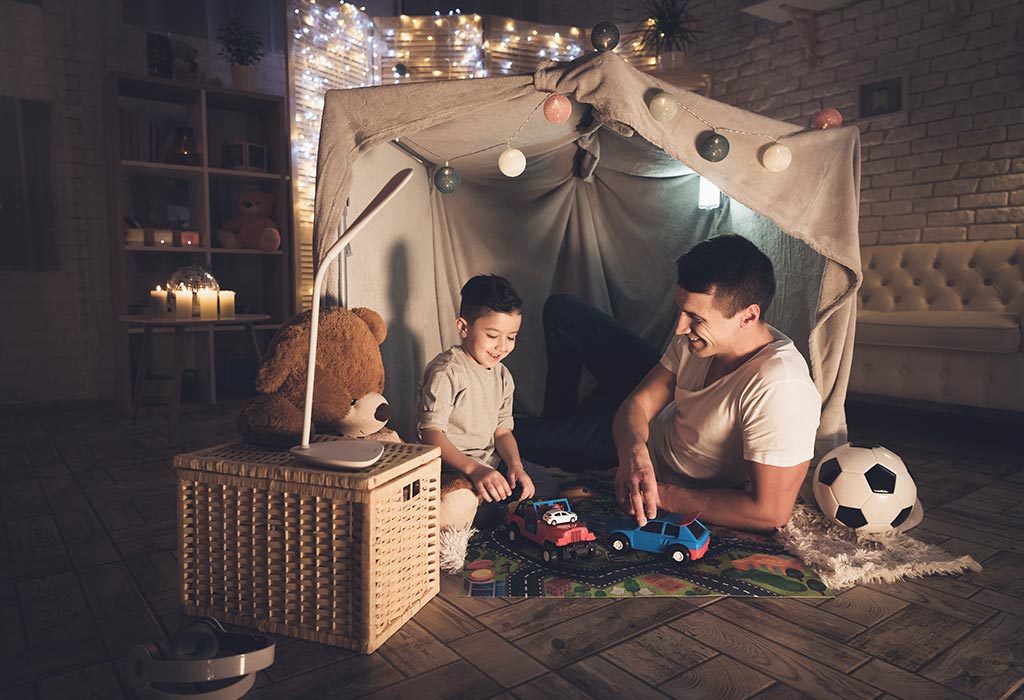 Building a blanket fort is some serious business for your kid. After all, it's a secret hideaway for your tot as it saves him from the wrath of the Boogeyman or lets him be the prince of his castle! Also, it will be a great spot to have a cute night-time routine with your kid. You could get cosy in the fort and read him bedtime stories while he falls asleep. All you need is a pile of pillows, a stack of sheets and some clothes pegs, and leave the rest up to your kid's imagination.
5. Have a Karaoke Night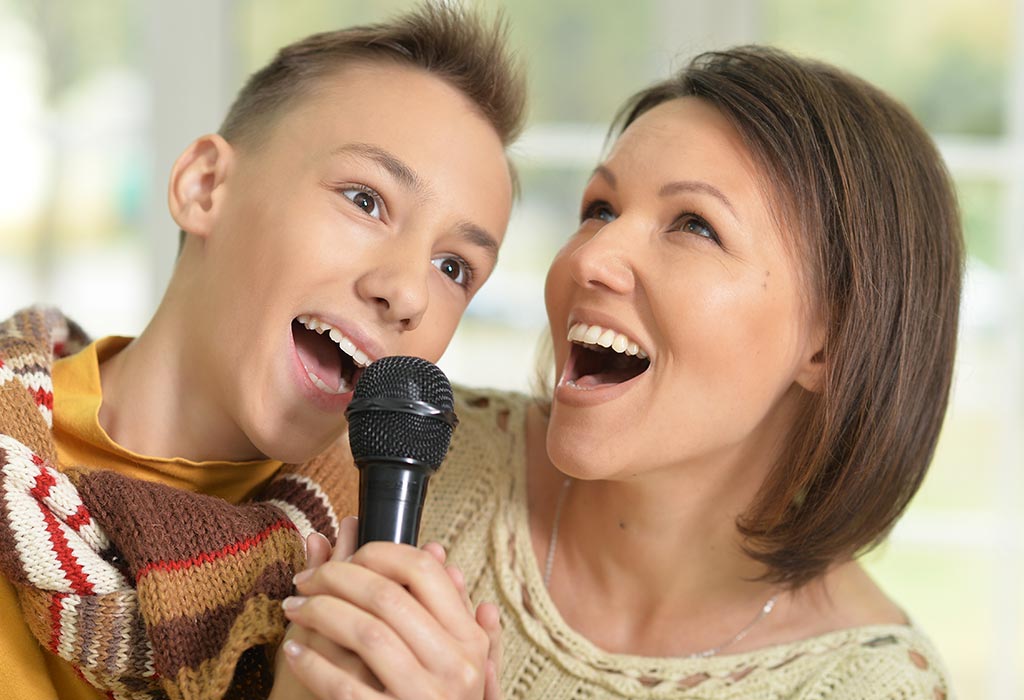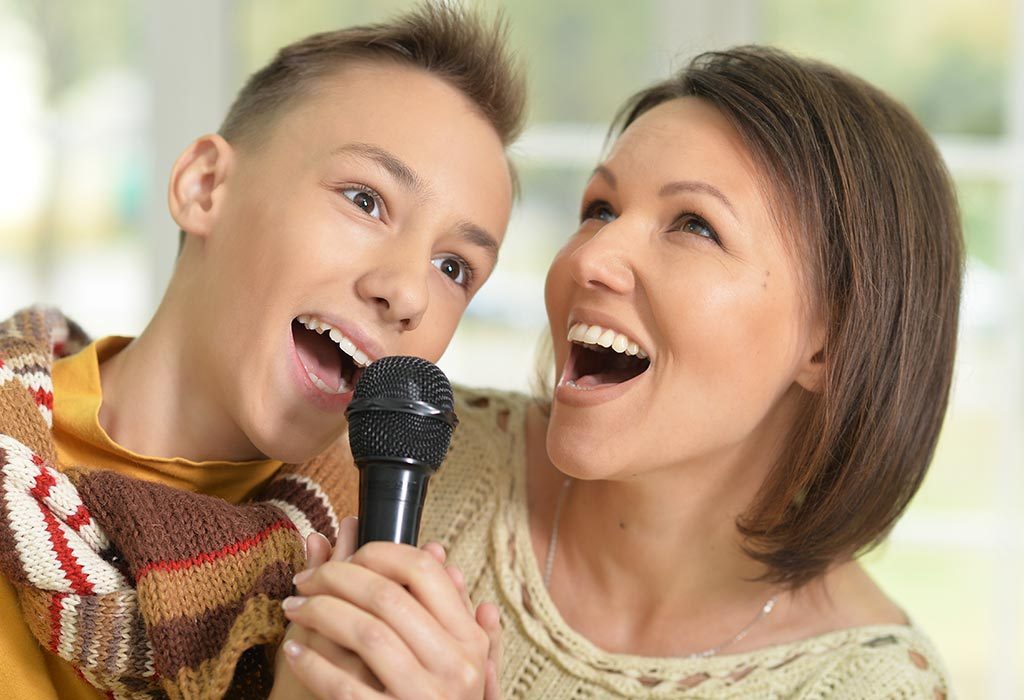 If you often discover your little one dancing in front of the mirror or and pretending to be a pop star, then a karaoke night should definitely be included in your weekend plan. Plug in your karaoke system and play all the different songs your child can sing along to. Keep your phone handy because you'll surely want to capture these sweet moments. If you don't have a karaoke system, you could also use karaoke tracks found on various sites (like YouTube) as an alternative.
6. Play Dress-up and Have a Tea-party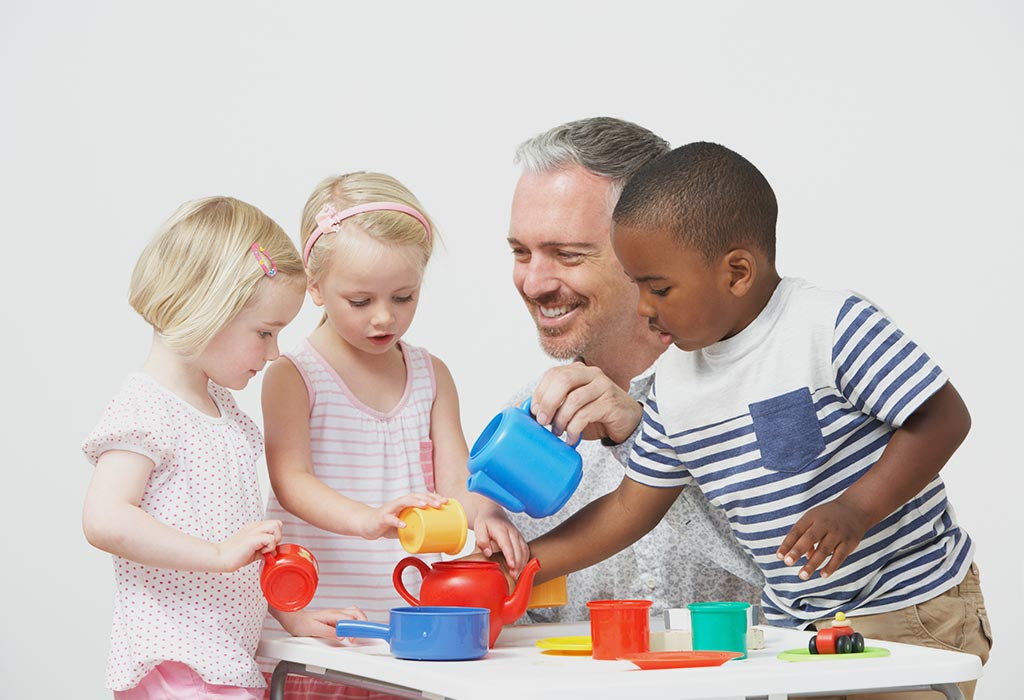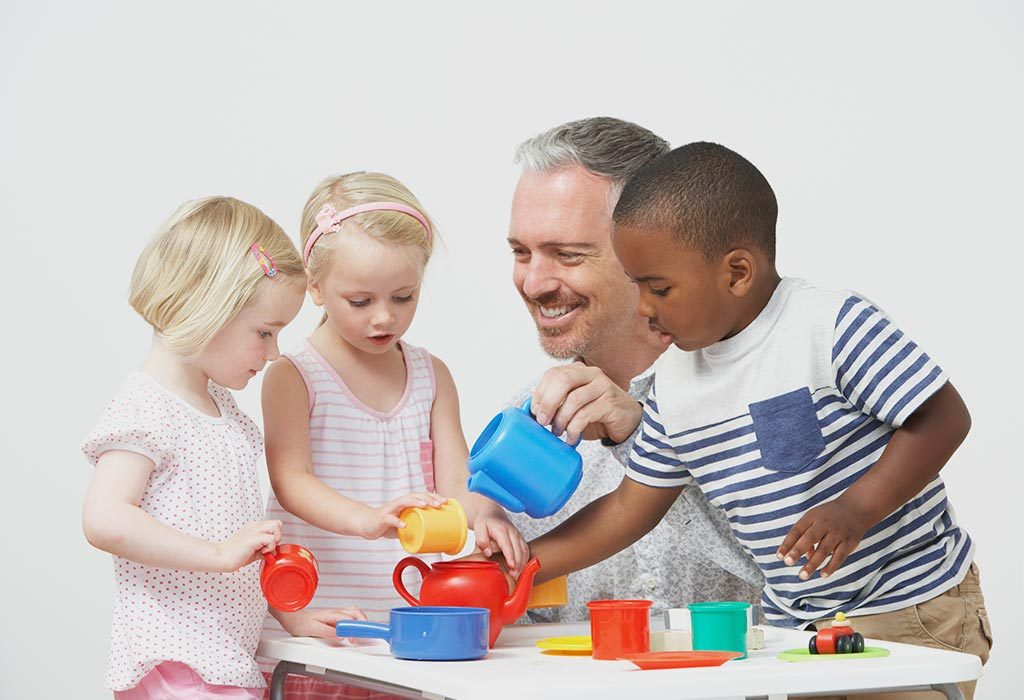 Dress up and pretend to be somewhere far away – an enchanted castle, a magical garden or in the world of 'Alice in Wonderland'. You and your little one could dress up as Alice and the Madhatter. Brilliant combination, right?! Cut up some teacake and pour hot chocolate in tiny cups and have a fancy tea party.
7. Visit a Museum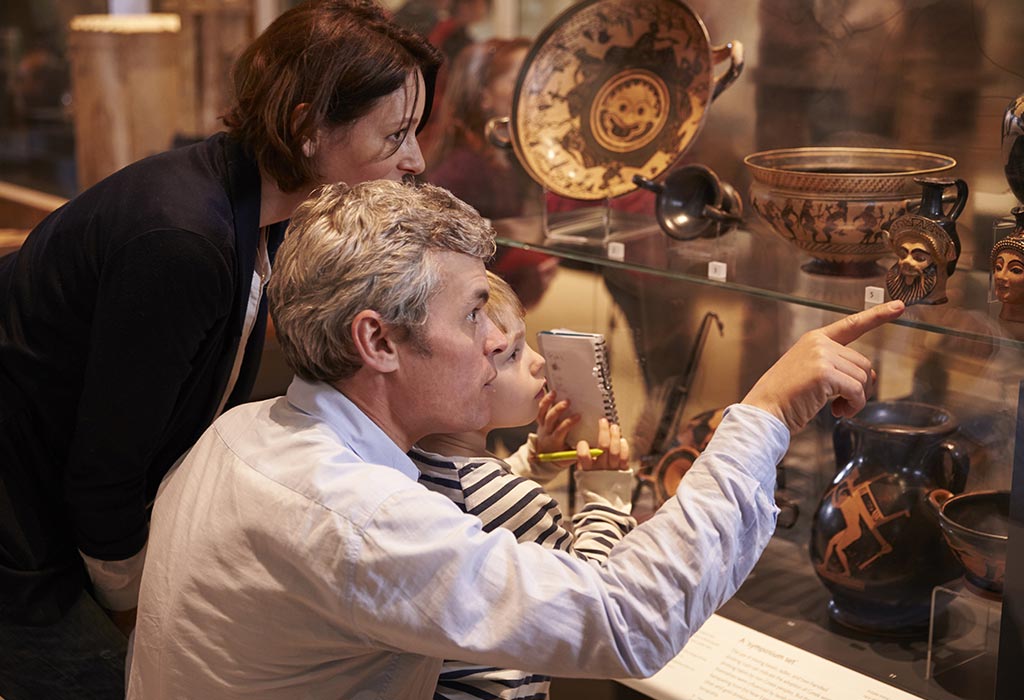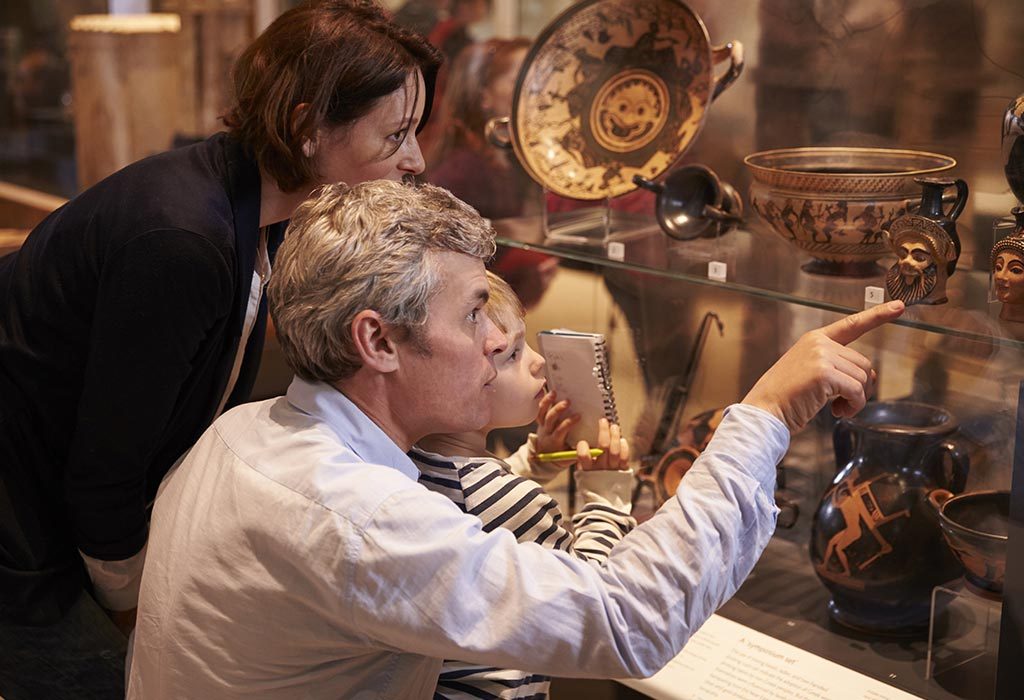 Taking your child to a museum is a great way to spend time together as it will be an enriching experience for him. He may find it boring to visit a museum on the weekends or on any day for that matter, but you could take him to museums which are closer to his liking. For instance, if your kid likes painting, take him to an art museum or if he loves music, take him to a cultural museum. This way, he will learn while having fun.
8. Have a Kid's Day Out At the Zoo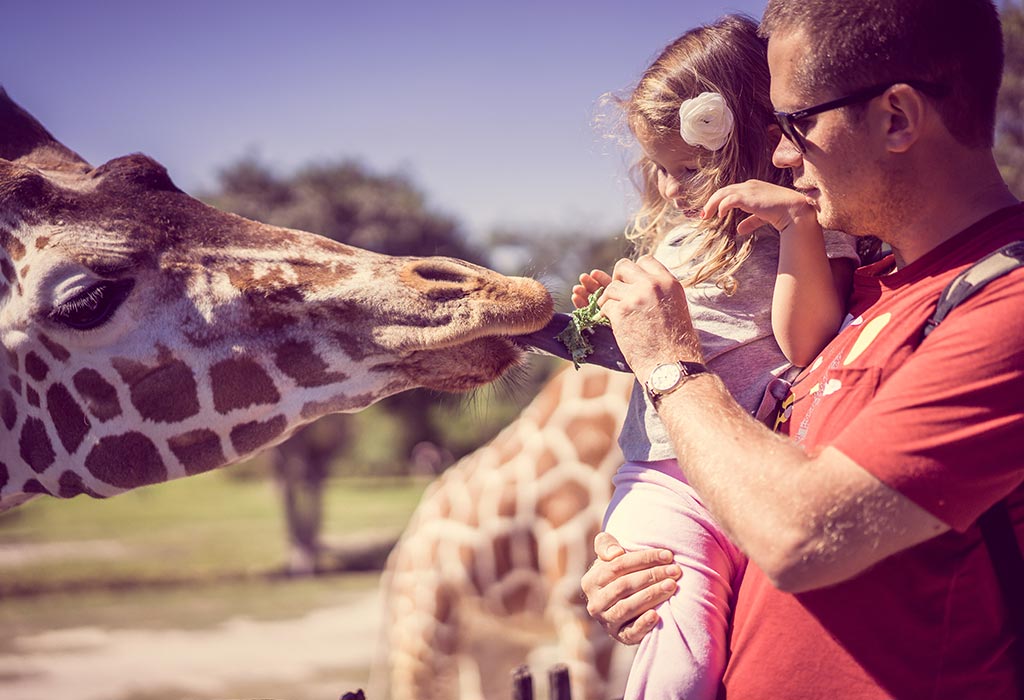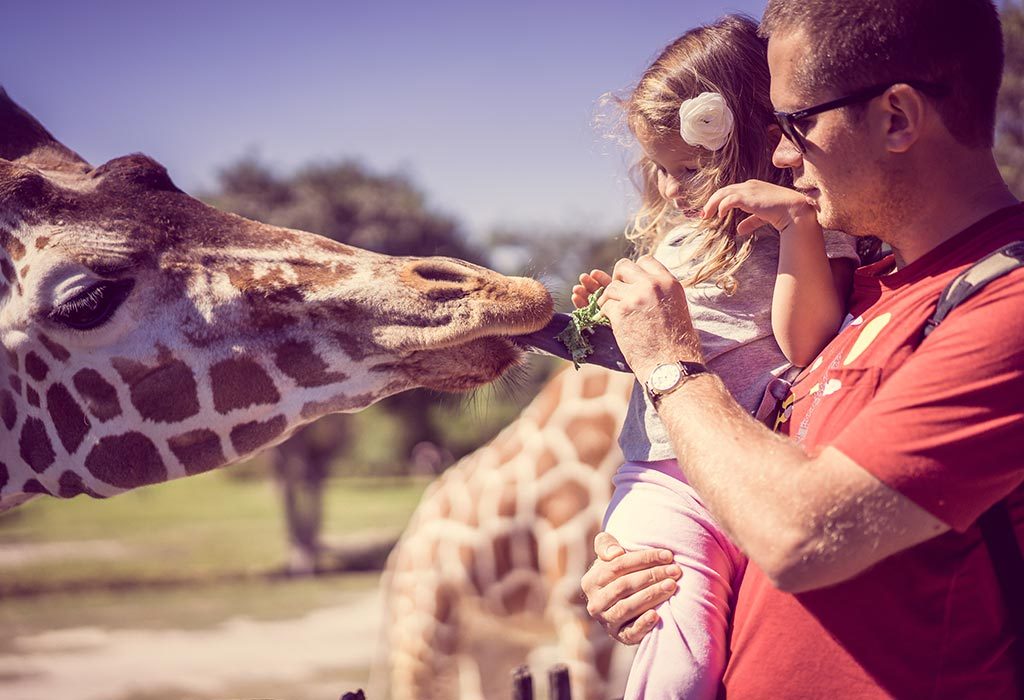 Most of us had visited the zoo at least once when we were kids, and we enjoyed it thoroughly. The fascination of seeing animals that weren't just toys but were actually real, feeding them, having cotton candy, all of it! Now it's time to gift that same joy to your children -don't forget to take pictures while your little one is squealing with excitement.
9. Go for a Picnic at the Nearest Park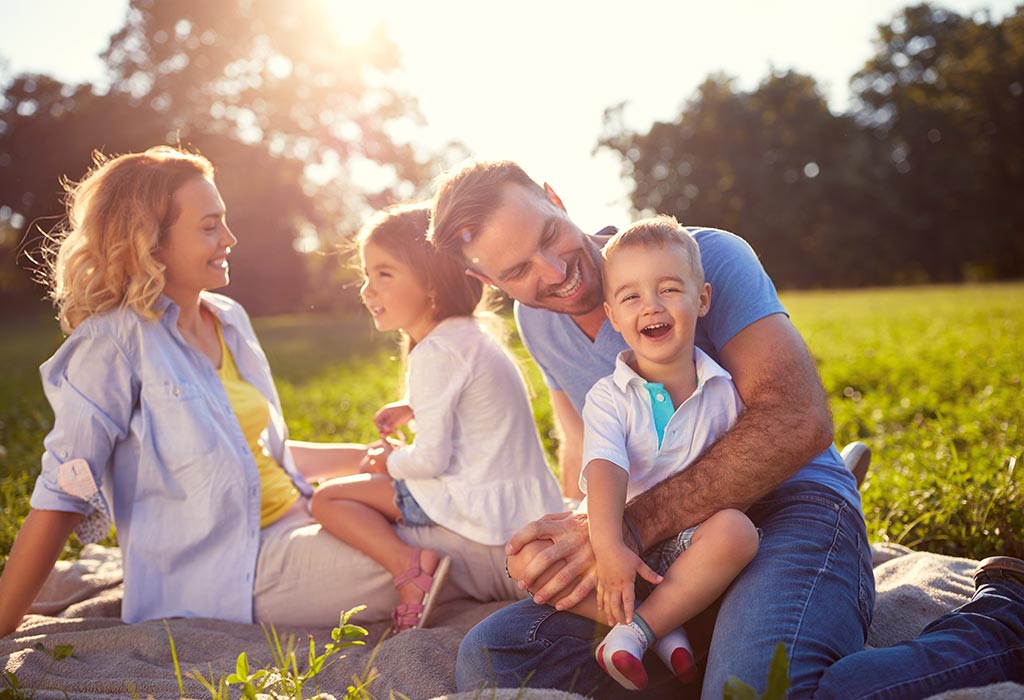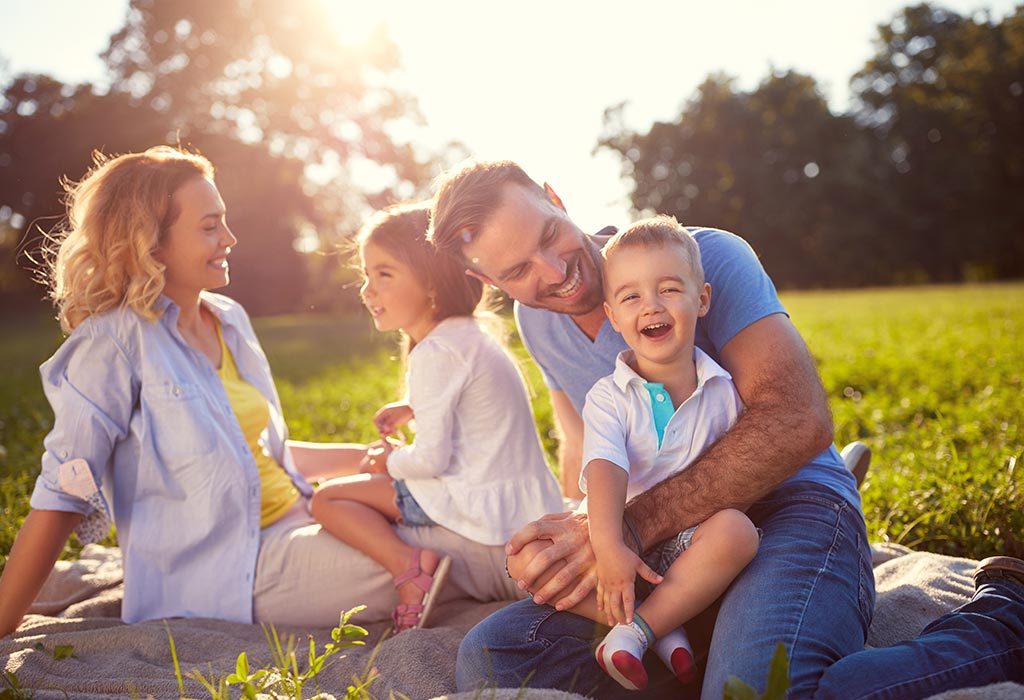 Now is the perfect time to go for a picnic while the winter sun is shining and spring is knocking on our doors. You could pack some peanut butter and chocolate sandwiches along with some lemonade and have a lovely picnic with your child. This will be a perfect Sunday afternoon activity for the family. Don't forget to carry a Frisbee and badminton rackets to have a mini-tournament with your family.
10. Plan a Treasure Hunt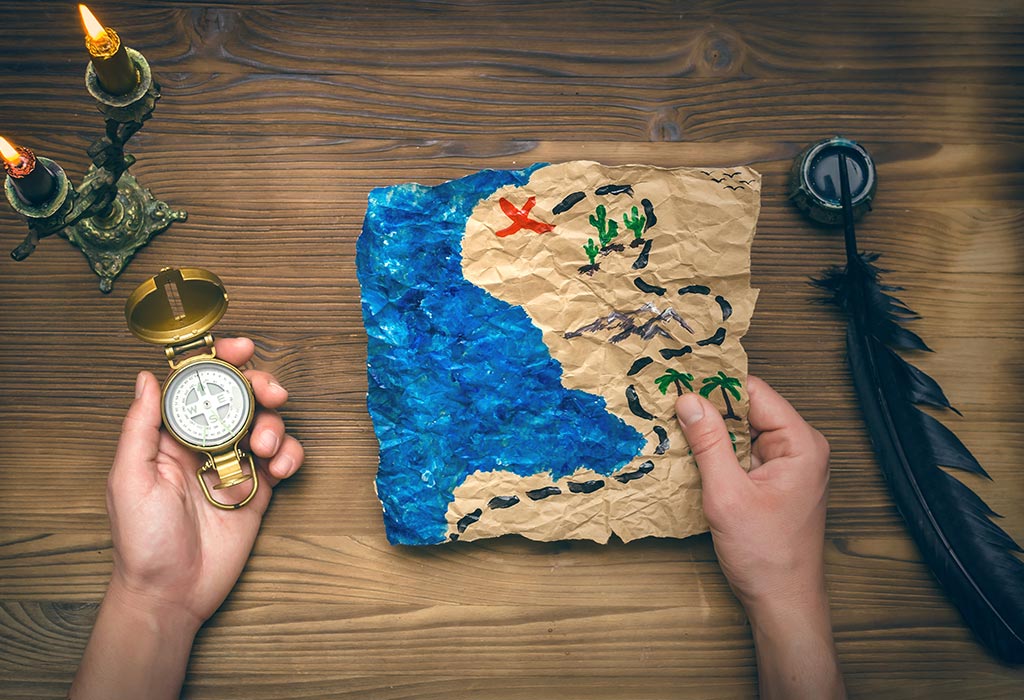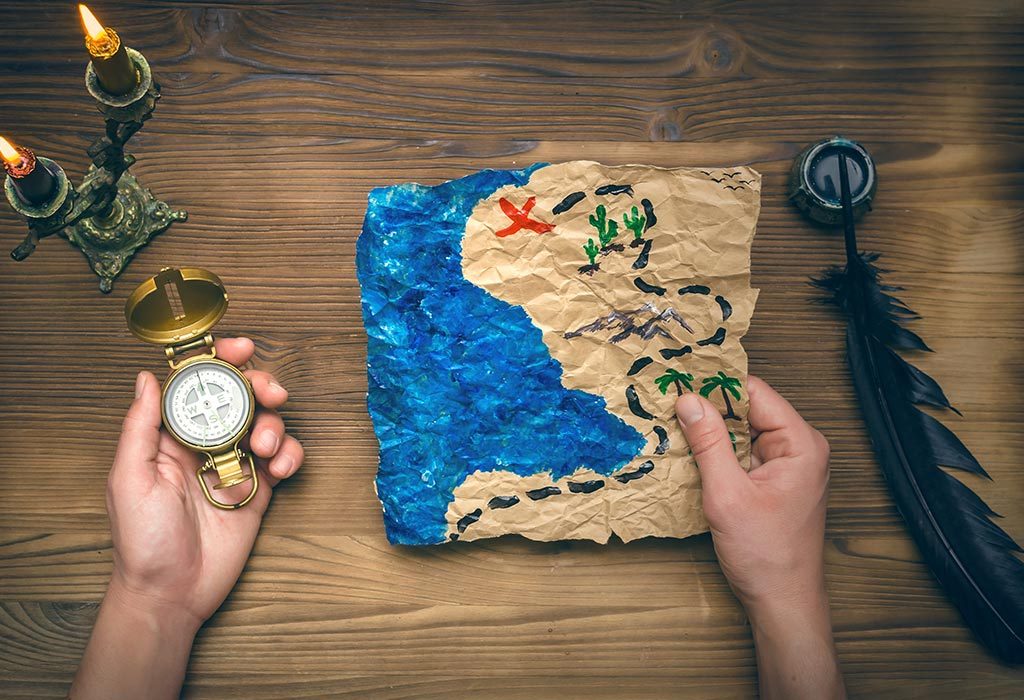 The next time terrible weather hampers your weekend plan, plan a scavenger hunt at home. Make your spouse hide a bunch of things around the house and ask them to make a list of clues for you and your child to solve. Watch your kid transform into Tintin and have a fantastic adventure activity at home.
Childhood is a special, short-lived time. No matter what's going on at work or home, spending quality time with your kids is a natural and essential step towards feeling happier and less stressed; it will also bring you closer to your kid. After all, as someone rightly said: "To be in your child's memories tomorrow, you have to be in their lives today."
Also Read:
Ways to Spend More Family Time Together
Meaningful Ways to Connect With Your Kids on Mother's Day
Engaging Outdoor Activities for Children