Ways to Make Story Time More Meaningful For Children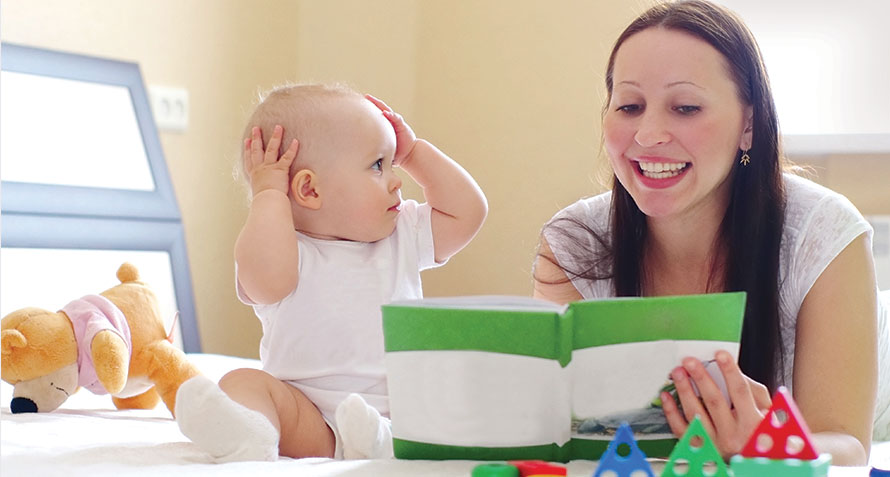 In this Article
Children's stories are a world full of wonder, where children learn the joy of imagination, creativity and fantasy! Some of our best memories as children involve a sense of wonder and magic that seems to disappear as we get older. Don't deprive your child of the sheer joy that story-time will give them. Let's look at ways to make it more meaningful and fun!
Story time is often seen as an activity to keep your child engaged or a tool to put her to bed. In the real sense, story time is the best time to teach your child a whole lot of things. It can be utilised meaningfully for the development of your child.
For very young children story time is magical. It is an opportunity for getting into a world of fairy tales and fantasy. At this juncture, the imaginative skills and creativity that parents teach children will remain with them for life. A good number of motor, cognitive and linguistic skills are also associated with reading, such as how to hold a book correctly, how to turn each page, how to read by placing finger on each word, how to look at pictures and guess what is coming next in the story.
Let's look at each of these skills closely
While your child is sitting on the bed, holding a book correctly from both sides and keeping it on the lap for support is important. If the book is not placed on the lap, then your child would not get enough support to hold the book and her hands will ache after a point. Although this may seem redundant, it may interfere with the child's ability to really immerse herself in the book.
Turning a page neatly without folding the edge of the paper is an art which your child needs to learn at an early age. This will go a long way as she is getting disciplined on basics of reading and learning to take care of her things.
As your child is learning how to read, it is of utmost importance that your child learns to place her finger on each word while reading. This is will ensure that the visual recognition of the word along with the sound is correlated in the mind and is remembered easily for life.
When you are introducing a story book to your child for the first time, take your child through all the pictures first. Pictorials raise the interest level of the child and builds curiosity about the story. While reading, you can discuss the pictorial with your child to help her explore creativity and imagination. However silly her imagination may sound, encourage her.
Teach your child how to predict the story. This activity tremendously increases cognitive and creative skills. She will think of various different types of endings to the story you have just started. This will also help her build his problem solving abilities.
Relate the story to real life. For e.g. if it's a story about animals then you may want to relate it to the animals you have seen in zoo or domestic animals in your house or nearby vicinity. The moment you start to relate to real life things/ situations the entire concept of the story will be easily understood, absorbed and retained by your child.
"A child who reads will be an adult who thinks". We concur. All the experience in the world won't teach a child life skills the way reading does. So go on, load up on the story books and give your child the best of every world imaginable!