Natural Ingredients That Are Wonderful For Your Baby's Skin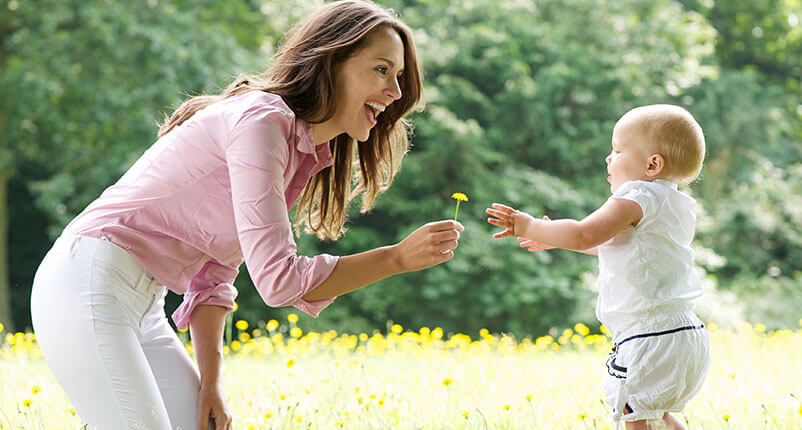 Everyone knows that babies are like delicate little flowers that need extra love, care and attention to bloom. We love their soft, gentle skin that's almost too exquisite to touch and realise that it needs to be looked after really well. But did you also know that your baby's skin is five times thinner than yours? This means that it easily absorbs just about anything, making it all the more important to carefully oversee what comes in contact with your little one. And yes, this includes what you apply topically on his skin.
Your little one's soft skin is extremely sensitive, and applying chemical-laden or harsh products on it can cause rashes and allergies. It is your responsibility as a mom to choose skincare options that take care of your baby's skin gently and naturally. Himalaya BabyCare's belief system ties in with this beautifully – it trusts only natural, herbal care for your baby's soft skin. They have a soothing and mild range of baby products that contain pure herbal actives.
1. Almond Oil in baby soap and powder
Your baby is blessed with naturally soft and smooth skin. However, you have to take care of it to ensure it stays that way. And even if your baby has dry skin, almond oil is what it needs. For almond oil is rich in Vitamins A, B2, B6, and Vitamin E, which keep your baby's skin soft, moisturized and healthy.
2. Aloe Vera in diaper rash cream
Safe and wonderfully effective cure for common baby skin problems like eczema, diaper rash, and dry and irritated skin, aloe vera is one ingredient that must certainly be used in your baby's daily skincare regimen. It also acts as an antibacterial agent and an astringent, both of which accelerate the healing of baby's skin.
3. Castor Oil in baby soap
Castor oil helps reduce common baby skin problems like itching, rashes and skin inflammation. It is therefore a good idea to use a baby soap that is infused with the goodness of castor oil. Himalaya's Nourishing Baby Soap contains honey, sunflower and milk together with castor oil. These are natural emollients that moisturize baby's skin while also reducing itching and inflammation. The best part is that it is completely natural and therefore safe to use on your baby's skin during every bath!
4. Chickpea in baby body wash
Rich in antioxidants, chickpea helps treat skin diseases and effectively fights dandruff. It also gently cleans, soothes and nourishes your little one's skin. Little wonder then that it has long been used in Ayurveda for skincare.
5. Five-Leaved Chaste Tree in baby wipes and diaper rash cream
The five-leaved chaste tree helps prevent and reduce redness, inflammation and diaper rash. Since it has antibacterial and antifungal properties, it helps treat skin infections. It also helps relieve aches and pains.
6. Olive Oil in baby cream and lotion
Rich in Vitamin E, olive oil smoothens, softens and nourishes baby's delicate skin. It also prevents chafing and protects baby's skin from infection. All in all, it helps ensure that baby's skin stays supple and healthy.
7. Natural Zinc in diaper rash cream and prickly heat powder
When you're looking for a sure-shot way to keep baby's skin dry and also heal diaper rash, natural Zinc is the cure you need. With antiseptic and astringent properties, it provides immediate relief and is traditionally used to help heal wounds fast. Pick up Himalaya's Diaper Rash Cream to utilise the goodness of natural zinc and easily soothe your baby's red and irritated skin. This also forms a protective layer on baby's skin so he is protected even in the future.
Now that you know which natural ingredients to look for in your baby's products, you can finally get some peace. Trusting in natural formulations is the safest option to ensure your baby enjoys healthy, problem-free skin that radiates happiness!