Tips and Tricks to Swaddle Baby in Summer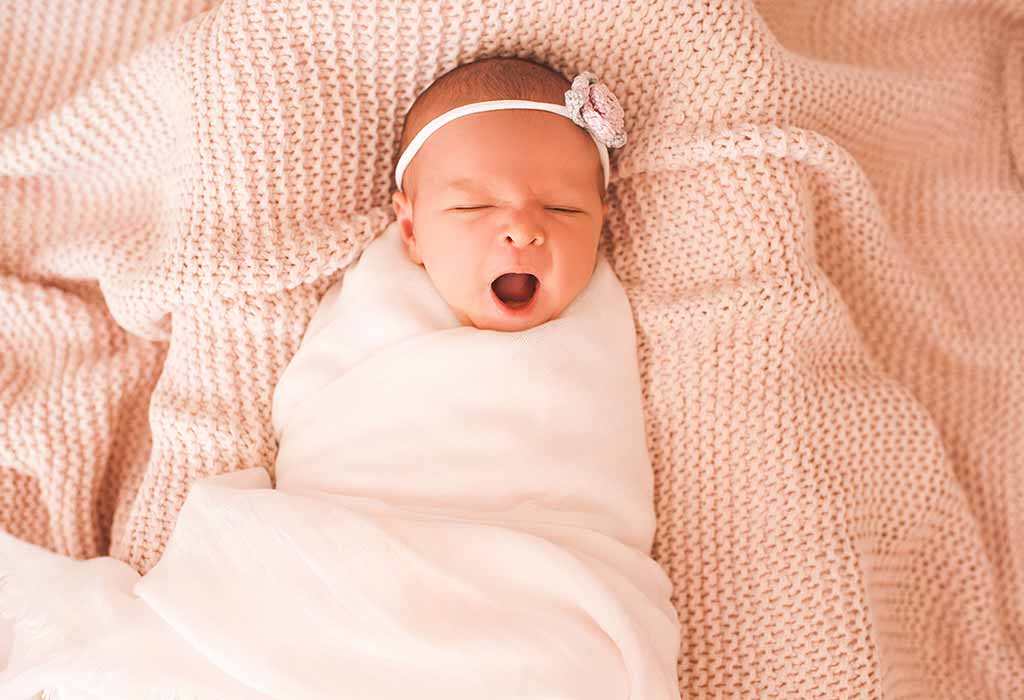 A newborn baby is always filled with energy. They are always throwing their hands and legs in the air. Due to this reason, the babies scratch their faces, bite their nails and even face accidents. As they are always swinging their hands, they might fall from the bed or where you have kept them. It is important to keep the newborn protected, so swaddles make your job easier.
Video : Important Tips to Remember for Swaddling Your Baby in Summer
Is It Safe to Swaddle Your Baby During Summer?
Swaddle helps protect the baby and restricts their movement so that it does not fall on the ground or from any high places. Swaddle helps in the total protection of the baby. But, with the increasing heat of the summer season, many parents fear whether swaddling is good for their baby or not. They fear that their baby might become ill due to too much sweating, high heat, or suffocation. The use of a swaddle in summer is not harmful; however, you need to know some tips or tricks that will help you use the swaddle accurately.
How to Know Your Baby's Body Temperature?
A baby cannot regulate their body temperature, nor can they tell you if they feel unwell. You need to check their body temperature. Hence, you must monitor them. Here are some tips which will help you to monitor your baby to ensure they are comfortable:
First, know your baby's natural body temperature. Observing your baby's daily body temperature will help you to understand how much range of temperature your baby's body has daily.
You need to check the temperature of the environment where you keep your baby. You should check the surrounding temperature and ensure if your baby is comfortable or not.
You need to check how many layers of clothes your baby is wearing. In the summer season, as the heat is huge, your baby should wear very little or no clothes to keep them warm. The sweat will make it difficult for your baby, and wearing heavy clothes will irritate them.
You should check the fabric of the cloth your baby is wearing. During the summer season, you should use cotton clothes to cover your baby. Cotton clothes are very light and comfortable during any season. Other types of fabric can give your baby rashes or may not suit them.
Essential Tips for Summer Swaddling Your Baby
You need to keep in mind the body temperature of your baby. If you want to purchase a beautiful swaddle, you need to follow some of these tips:
1. Choose The Perfect Swaddle
If you have decided to keep your baby in a swaddle during the summer seasons, you need to choose the best swaddle for your baby. Whenever you search for swaddles online or in the market, you will get beautiful summer swaddles for newborns. These are available in different colors, shapes, and also materials. Hence, the first step is to choose the perfect and comfortable swaddle for your baby.
2. Check Your Baby's Clothes
Before you put your baby in a swaddle, check your baby's clothes. If they wear thin layers of clothes, it is perfect for you to keep your baby in the swaddle. On the other hand, if your baby wears a synthetic cloth or different layers of cloth, it is best to change their clothes into something comfortable or no clothes before putting in the swaddle.
3. Try Different Techniques
You will find various summer swaddle techniques available online. You should check them out; you will learn about the various ways to swaddle your baby during summer or any time of the year through those techniques.
4. Apply Powder
Before you swaddle your baby, you must apply powder to them. The powder has cornstarch present, which will help to keep your baby dry as it absorbs sweat and prevents rashes. So, to prevent this from happening, you need to apply powder to your baby.
Tips for Choosing the Right Swaddle for Your Baby in Summer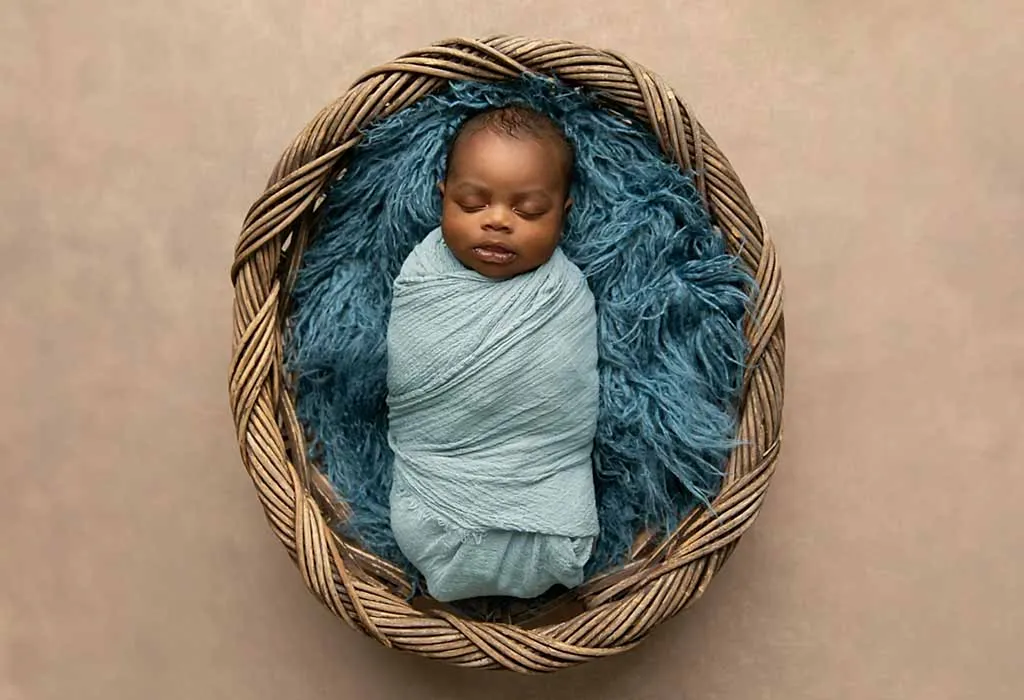 In the market, you will find various types of swaddles. You need to choose the correct one so that your baby can be comfortable. You will always want your baby to smile rather than cry. So, here are some tips that will help you to choose the correct summer swaddle for your baby:
Check The Material: You must check the material of the cloth. You should check out the lightweight swaddle for summer. These are very comfortable to use and not very heavy. As you purchase a swaddle for your baby, it is important to keep their comfort in mind. So, check the material before purchasing a swaddle.
Check The Size Of The Cloth: Babies grow with time, so when you buy a swaddle for your baby, you must check the total size of the swaddle. You will find different sizes, and it depends upon the baby's height.
Check The Color And Design: When purchasing for your baby, the color and designs are very important. Parents like to use different colors and designs to make the swaddles look cute, and different colors are also good for the baby to understand. So, besides checking the material and size of the swaddle, you should also choose the colors and designs carefully.
Check Both Online And Physical Markets: Online sites are known for their various varieties, which are not available in physical shops, but at the same time, when you are buying from a shop, you can check and feel the material. Hence, it is up to you to decide where you want to purchase your swaddle.
Signs of Overheating in Babies
When you look at your baby at first glance, you might find that your baby is fine and quiet or sleeping. But, if you observe closely, you might see some differences. These changes can be a sign of overheating. Here are some signs you should know so that you can save your baby from overheating:
If you see that your baby's face is turning red and your baby is feeling uncomfortable, then it is a sign that your baby is overheating.
If you feel your baby is sweating a lot and crying, it is a possible sign of overheating.
If you observe that your baby is breathing unusually fast or strained or is not feeling well, it can be a sign of overheating.
High room temperature can also be a factor in overheating, and you must keep your baby in a cool place during the summer season.
How to Cool Down Your Baby In Case of Overheating?
You can use these methods to cool down your baby in the case of overheating:
You should immediately remove your baby from the swaddle and remove their clothes.
You should use a wet towel to clean the sweat off your baby.
You should rock your baby under a cool fan or keep a distance from the air conditioner.
If your baby is dehydrated, give them rehydrating fluids. It is the best method to cool your baby down.
Safety Measures to Follow While Swaddling a Baby
It is important to use the correct techniques during the summertime swaddle. You need to follow these safety measures to swaddle your baby:
You should use a loose, thin and comfortable cloth to swaddle your baby.
It would be best if you wrapped the swaddle gently.
Do not swaddle in the neck or shoulder area of the baby.
The swaddles might seem too cruel to use as it is wrapped around the baby. But it helps to keep the baby calm and confine their movement. But, to use it during summer, you should know these techniques to help your baby and yourself.
Also Read:
How to Dress Up a Infant in Summer?
Swaddle Bathing for Newborn
When and How to Stop Swaddling an Infant