Every Mom Needs To Guard Against These Baby Skin Problems in India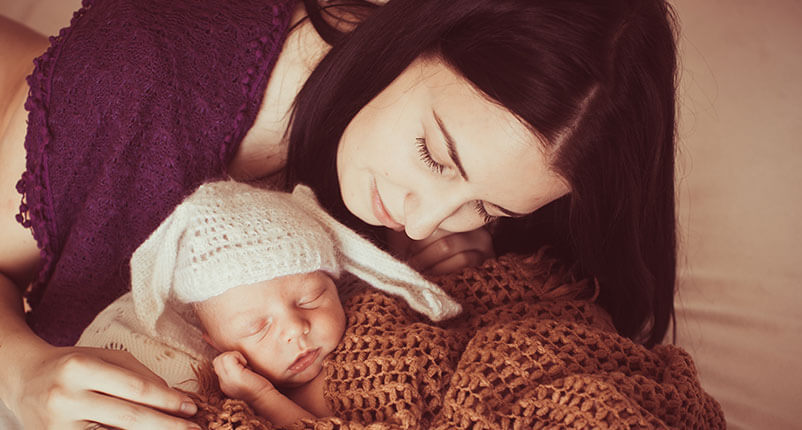 Your baby's skin is the most fragile right after birth and remains fairly sensitive during the early months of his life. His skin is prone to excessive drying as it is way thinner than adult skin. It is also highly absorbent and attracts just about everything in the air. This puts him at risk for a number of skin conditions linked to dehydration and infection. Indian weather, to add to it, is not really kind to his skin. Indian babies, therefore, are prone to the problems that come along with being born in a tropical country like ours. What then should you do?
The golden rule to remember is this: you can help your baby maintain healthy, supple skin by ensuring the right skincare regimen and observing necessary precautions. Being aware of baby skin problems and getting equipped to deal with them will ensure your darling faces no discomfort.
1. Diaper Rash
Diaper rash is possibly one of the most common baby problems world-wide but our hot and humid conditions make our babies more susceptible to it. If you spot redness or soreness where your baby's diaper touches his skin, keep the area open and dry as much as possible. Rash-causing bacteria breed on moist skin. A gentle lotion like Himalaya BabyCare's Diaper Rash Cream soothes your baby's irritated skin and quickens healing. It is infused with the power of almond oil, aloe vera, natural zinc and Five-Leaved Chaste Tree. This combination acts as a soft, antibacterial agent that helps heal your little one's skin. Also try and see that your baby's diaper isn't too tight or left on for too long.
2. Baby Acne
Tiny boils on your baby's face can cause considerable panic in moms. However, they are not uncommon. They come from your baby's exposure to maternal hormones passed through the amniotic sac during delivery. These usually clear up on their own in a few days so it's best not to treat it in any way. However, Indian weather can sometimes be sticky and wet, aggravating spots and acne on your baby's skin. Make sure you keep his skin clean with gentle soap or cleanser without drying it out excessively.
3. Dry Skin
Almost every newborn is born with dry skin. It is usually rough at first and starts peeling in a few days – which is normal. But if your baby is born during the months when India is notorious for dry, dull weather, things can get worse! Use Himalaya Baby Lotion that is completely natural and safe to apply on your little one's skin. This lotion helps seal in the moisture and protects your infant from dry skin.
4. Eczema
Eczema is an itchy red rash that is common in babies who have a family history of allergies or asthma. It can appear anywhere on the body but is most common on the face. While eczema is usually triggered by an allergic reaction to some soaps, lotions or detergents, environmental agents can also make it worse. This problem often gets aggravated during the hot summer and the wet monsoon months. It is best to see a dermatologist if you think your baby is suffering from eczema.
5. Prickly Heat
Come Indian summer and the hot weather leads to small red spots on your baby's delicate skin! Prickly heat is a very irritating and uncomfortable problem that develops due to the skin's exposure to humidity. Keep your baby cool using cotton and linen clothing. Himalaya Herbal Prickly Heat Baby Powder can also significantly reduce symptoms of prickly heat and give your little angel some respite. It uses the anti-inflammatory and antioxidant properties of neem and khus grass to keep your child's skin fresh and healthy.
6. Yeast Infections
Yet another skin condition that can get aggravated by moisture is a yeast infection. Sometimes, if your baby has been given antibiotics, he could develop a yeast infection as a side effect. A diaper rash too can be caused by a yeast infection and manifests as bright red boils near the edges of the diapers. Yeast infections are best dealt by a professional. On your part, try and ensure that your baby's skin is as clean and fresh as possible.
Your baby's soft and delicate skin needs extra care. The Indian weather and its vagaries can be hard for your infant to deal with, which is why you need to be cautious in his skincare routine. Trust only in natural products that have no side effects and are effective yet mild. When you have nature on your side to help keep your baby protected, he will be fit as a fiddle, come rain or shine!