Unbelievable Ways These 7 Herbs Make Your Baby's Skin Healthier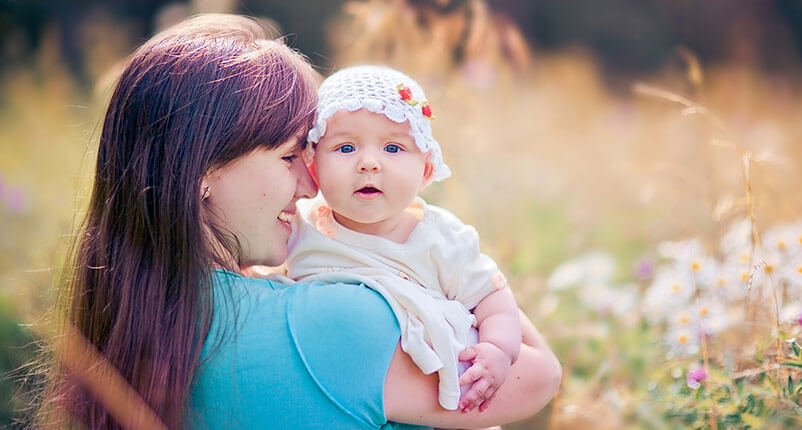 Soft as a baby's bottom! Baby-soft skin! These phrases are as old as the hills but loved by moms of every generation. They stem from the fact that babies have beautifully soft and gentle skin. But this also means that their skin needs extra attention. Baby skin being up to 5 times thinner than adult skin is prone to drying caused by dehydration.
Along with all the new-mom responsibilities and schedules to get used to, your infant's skincare routine is also a very critical one. You have to make sure that your baby gets the very best care that keeps his skin as soft and glorious as it is now. Anything that is harsh or can be damaging in the long run is a strict no-no! Thankfully for new moms, there are baby products that are packed with natural ingredients to nourish, maintain and seal the softness of your baby's skin. Try Himalaya BabyCare to experience the goodness of natural solutions that are free from any harsh chemicals but very effective at the same time. This means that your baby is safe from terrible rashes or allergic reactions!
When picking your baby's skincare products, look out for the following herbs. These are soothing, calming and prevent your precious little cherub's skin from breaking out into uncomfortable and painful conditions.
1. Hibiscus
Hibiscus, a beautiful flowering plant, is an effective natural ingredient in baby products. It contains a natural oil that conditions and softens the hair. This is why it's a great constituent to have in your baby's shampoo. His scalp will stay clean and his hair soft – all naturally!
2. Khus Grass
Khus Grass, a dense grass with long leaves, is native to India and renowned for its astringent properties. It is an antiperspirant too. It helps keep your baby dry throughout the day – an essential requirement especially during summer and monsoon.
3. Country Mallow
This is another healing herb that mainly protects your baby's skin from germs. It is also high in antioxidants and anti-inflammatory agents such as flavonoids and tannins. This makes it powerful in treating skin conditions such as swelling, ulcers and rashes.
3. Aloe Vera
The popular aloe vera, a renowned herb in Ayurveda, is excellent for your baby's skin. It has antifungal and antibacterial properties that speed up the healing of bruises or cuts on your darling's skin. It leaves his skin feeling fresh and moisturized.
4. Lavender
Lavender is popular world-wide as a relaxant due to its rich, soothing aroma. But did you know that it also helps calm your baby and induce restful sleep? This is why Himalaya's Soothing Baby Wipes contain an impressive mix of lavender, combined with almond oil, aloe vera and Indian madder, making them ultra-gentle and comforting for your little one.
5. Licorice
Licorice is a soothing herb that can be applied topically to protect and calm irritated skin. It also reduces swelling and redness primarily through one of its components called glabridin. This makes it an effective herb in your baby's skincare regimen.
6. Neem
A well-known herb in our age-old Ayurveda, Neem has anti-inflammatory and antibacterial properties and has been proven to deal with skin infections. You can find a blend of Neem and Khus Khus in Himalaya's Refreshing Baby Soap. This soap is also infused with watermelon that will keep your baby's skin well-moisturized and cool at the same time.
Remember, you are the only one in control of everything your baby is exposed to. Growing up in the tropical Indian climate, our little ones are already born-fighters against skin problems and allergies. Plus, when mom stocks only natural things in her kitty and doesn't let anything harmful come in contact with their skin, your babies are a great deal happier!