When To Take Your Child to the Doctor? 13 Signs Parents Should Not Ignore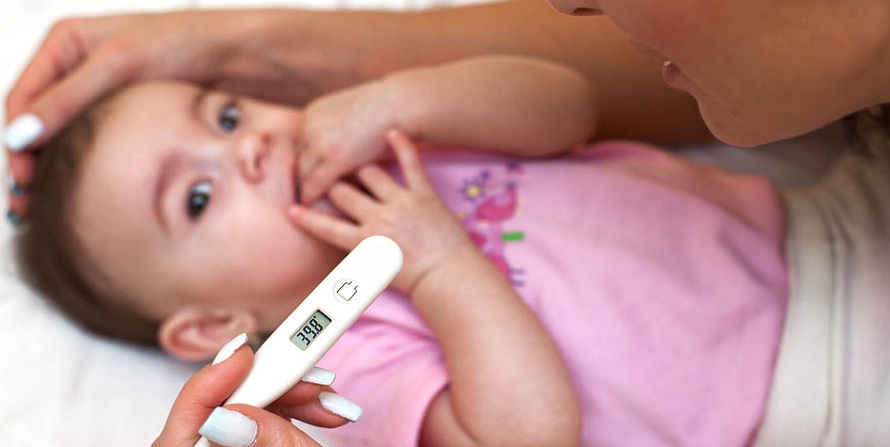 Parents are among the most careful of all people. After all, we have the responsibility of another human being and do our best to ensure their health and well-being. The decisions we take when our child is ill or has had an accident can affect their whole future. So, are you sure you are making the right health choices as a parent?
In day-to-day life, despite our best precautions, children can suffer from numerous health problems such as accidents, infections and other diseases. Should these conditions be evaluated by the paediatrician or can they be treated at home?
Treat at Home or Go To Hospital? Survey Finds Parents Are 'Not Sure'
A survey was recently conducted by the C.S. Mott Children's Hospital among parents with at least one child aged between 0 and five years old. They were given different scenarios and asked if they were confident they'd able to deal with it, in case it happened to their child. They were also asked what actions they would take in the situation.
The survey had an unnerving finding: many parents are unsure what to do, and thus unintentionally put their children at health risks!
This means, many of us misjudge when to use a home remedy and when to take the child to the hospital. In India, there is a common tendency to administer home remedies or Ayurvedic treatments and avoid consulting a doctor. However, it is crucial that we know when to self-medicate and when to choose expert help.
Gary Freed, co-director of the survey, says:
"When young children experience urgent medical situations, parents have to make decisions about whether to administer first aid at home, call for advice or seek emergency care. Determining what is, in fact, an emergency can be a confusing and nerve-wracking experience for parents who want to make the right decision".
CHECK: Quick Guide on When to Go to The Emergency Room for Your Child
Common Health Mistakes Many Parents Make
As per the survey, here are some of the common and alarming mistakes many parents unknowingly make, when it comes to their child's health:
Taking a choking child to the hospital without giving immediate medical attention
A large number of parents (over 28%) said they would call for medical help in case their child choked. This can be dangerous as doctors recommend immediate medical attention for a choking child through first aid. Delaying this due to a trip to hospital can be very risky.
Taking a poisoned child to the hospital but forgetting to carry a sample of the source
Accidental poisoning is common in children as they are very curious by nature and may swallow something harmful. The survey found that many parents rush their child to the hospital in case of poisoning, but forget to take a sample of the substance that caused it. This leads to delay in diagnosis and treatment.
Not being able to administer basic first aid
The survey also found that a large number of parents lack first aid training. These parents also feel less confident in making urgent decisions regarding their child's health.
Situations That Can Be Treated At Home Through First Aid
As a rule of thumb, the following situations can be treated at home through first aid and home remedies, without the need to visit the doctor:
Insect bites that don't trigger symptoms such as dizziness, breathing problems, or a swollen tongue
Small cuts and scrapes
Simple fall that doesn't have any symptoms such as breathing problem, change in skin colour or vomiting
Refer to our guide on first aid for baby to double-check the best methods to treat the above conditions.
Situations When Your Child Needs Expert Medical Care
When to See the Paediatrician
If your child shows any of the following symptoms, it is recommended to visit the paediatrician:
Stomach problems such as diarrhoea
Cold, cough and sore throat
Earaches or infections
Skin problems
Injuries such as bumps, sprains, etc.
When to Call for Emergency Care
As per doctors, parents must call for emergency care in case of the following situations, without delay:
Choking
Severe breathing difficulty
Head injury leading to unconsciousness
Injury to neck or spine
Bleeding that won't stop
Seizure that lasts longer than 5 minutes
Severe burn
Severe allergic reaction leading to swelling, vomiting, changed behaviour, etc.
Children don't have a strong immunity or ability to fight off diseases like adults can. It is best to be on our guard, and understand when the child needs expert help, so we can avoid any unforeseen circumstances.
If you have any further questions about when to see the doctor for your child, please ask them in the comments below. We will get them answered by our in-house experts.