Coloured Water Cups DIY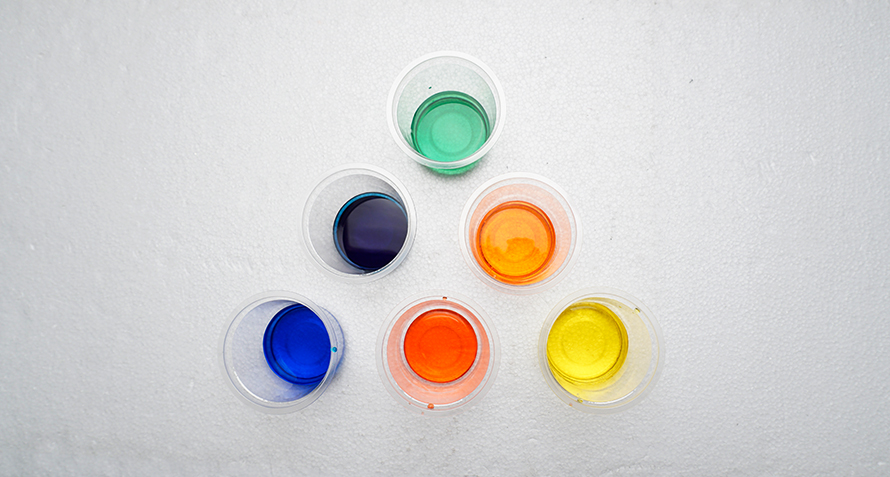 Colours are so magical, aren't they? See what you can create with colours with this fun activity!
Identifying colour is a big part of any child's life. It is one of the first things mothers begin to teach their babies through placards and crib mobiles. Colour sorting follows soon after and then finally mixing of primary colours to get secondary colours. In this activity we will see how something so simple as pouring coloured water can create new colours. It was exciting to us as adults, can you image how much your child will enjoy it?

You will need
6 Plastic Cups
Food colouring in yellow red and blue
Water
Step-by-step Instructions
1. Arrange your 6 cups neatly.
2. Pour 6 drops of food colouring in three cups and mix in a little water.
3. Next mix 2 of the colours into an empty cup. Continue this with the remaining colours.
4. You'll find that yellow and blue makes green, red and yellow makes orange and blue and red makes purple.
5. You won't need to throw out the colours, you can use these for a neat tie-dye experiment!
Messiness Score
5
Level of Difficulty
Medium
Parental Involvement
Medium
Skills Enhanced
Colour sorting, pouring, colour identification
You will observe your child doing…
Your child will ask questions on how this happens
It will be fun because…
You can use the colours in baking or for a tie-dye experiment too!
Also Browse:
Free Colouring Pages for Kids
Animals Colouring Pages for Toddlers
Letters & Alphabets Colouring Pages for Pre-schoolers
Vegetables Colouring Pages for Kindergarten
Superheroes Colouring Pages for Children
Also Read: