Kid's Play Castle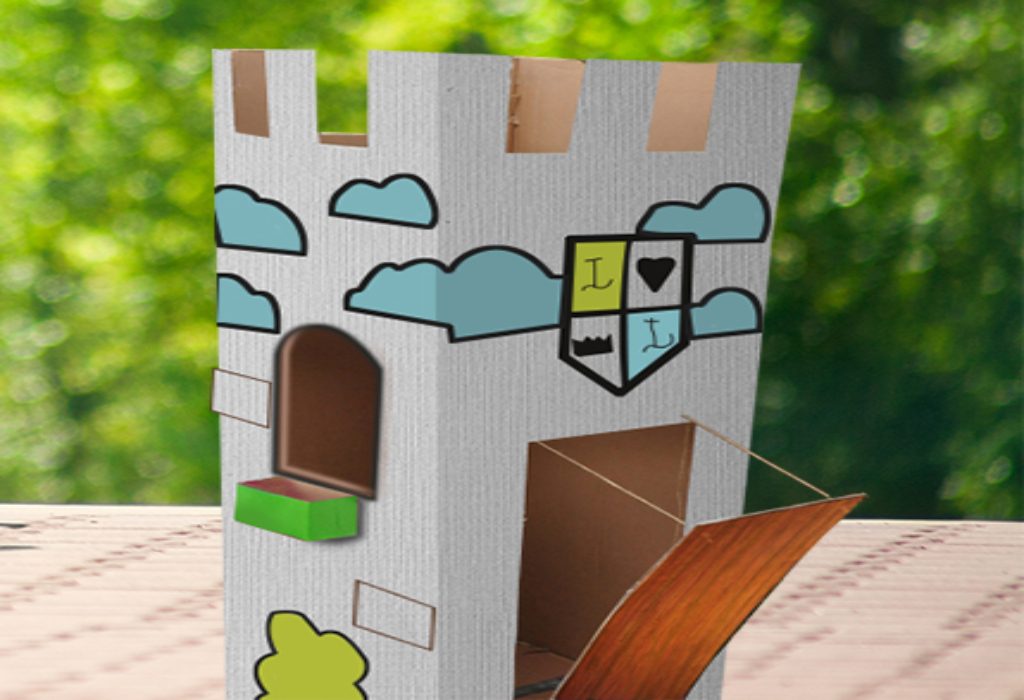 Palaces and castles have always fascinated young kids, isn't it? So gather some of the waste cartons or cardboard boxes available at home and help your child build his own toy castle.
Material Required
Large square-shaped cardboard box
Water Colors
Paint brush
Yarn roll
Hole punch
Pair of Scissors
Instructions
Cut off the top flap of the cardboard box.
Help your child draw notch pattern along the top of the box.
Now carefully use scissors to cut out these notches.
Ask your child to draw a rectangular drawbridge on the front side of the cardboard box.
Carefully cut out the top and sides of the drawbridge with the help of a cutter. Leave the bottom intact so that you can open and close it.
Cut out some windows for the castle on the sides and the back of the cardboard box.
Punch two holes in the top corners of the drawbridge and two holes in the main walls next to where the drawbridge closes (as shown in the image). Thread the yarn through the holes and knot it to ensure it is in place. This makes it a working drawbridge that opens and closes.
Now it's time to paint the castle. Invite your child to paint the sides of the box with any color of his choice. Encourage him to be creative and decorate the castle as per his imagination.
Now, your kid's little toy cardboard castle is ready. Now let the pretend play begin!