After School Programs for Kids Who Think and Learn Differently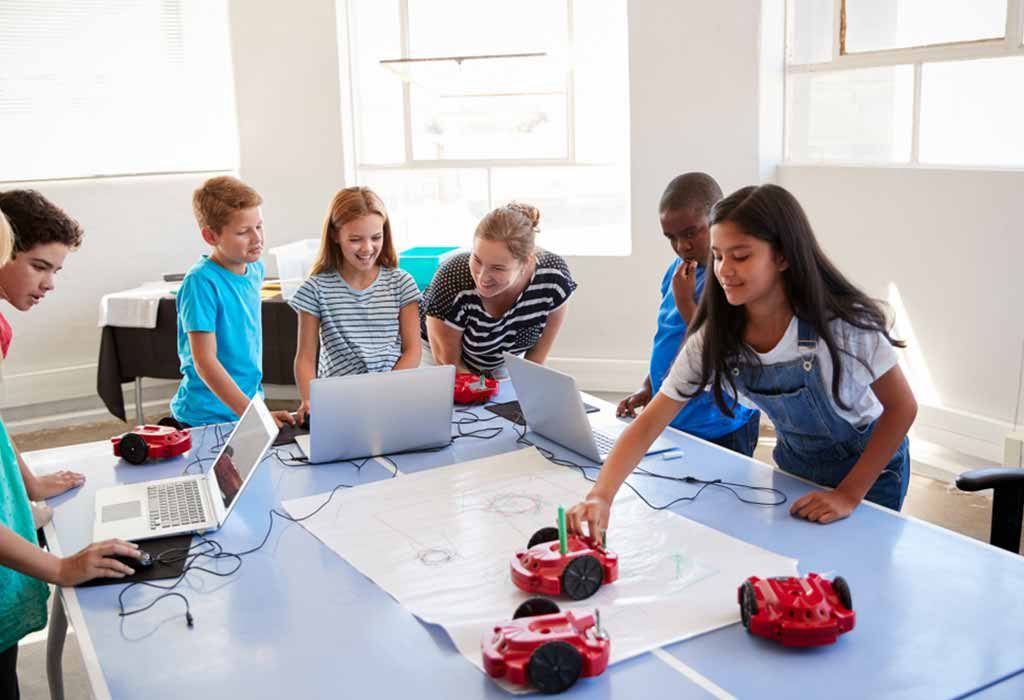 These days, society demands a level of excellence when it comes to the skills required in the work field. Simply being able to memorize from textbooks will not always lead to a successful career. Instead, honing a useful skill that your child enjoys is one way to lead them to a lifetime of success. This is especially important if your child thinks and learns differently. At after-school care programs, your child will be given a chance to shine and to mingle with other students who share the same interests. It is a great way to help them feel comfortable, feel accepted, and enjoy learning.
What Is an After-School Program?
As the name suggests, after-school programs are held after school hours. They are conducted by one or more adults and will consist of a group of students interested in the skill or topic taught. After-school programs are designed to help your child learn, practice, and develop their skills or talents in a safe environment.
These talents could be either educational or recreational. Examples of education would be going for advanced mathematics, science, creative writing, and more. Recreational could be art, music, crochet, baking, and others. Schools may either not teach these subjects at all, or they may not go too in-depth.
So, if your child is interested in something not being taught by the school and shows that they have the talent to back their interest up, it is a great idea to enroll them in an after-school program that will help them grow in this area.
Benefits of After School Program
Whether they are kindergarten after school program or for older kids, after-school programs don't just improve your child's talents and skills. There are many other benefits that your child will gain by enrolling in a program after school. Here are a few noticeable ones that will make a huge difference in their lives:
1. Improves Social Skills
Good after-school programs will help your child to improve their social skills. It is a great way to promote an attitude of respect, support, and cooperation between one another. There will be adults around to help nudge the students in the right direction if they ever need any help.
2. Learning Becomes Fun
Learning computers or science may not seem like it could be much fun at all. However, after-school programs make learning fun. The students do not need to worry about tests. They can work in a group with other students and work on interesting projects.
3. Instils Confidence
Not every child has a lot of confidence. Sometimes, it takes a while to develop it. After-school programs help children to feel safe because they are far more forgiving than in school. Here, kids are far more willing to take risks and try out new things. This tends to build their self-esteem.
4. Kids Feel They Belong
There are many different after-school program fields that your child can choose from. Since your child will pick something of interest to them, they are bound to find friends who will have the same interests. It provides a new and safe setting for your children to thrive and meet others they can bond with.
5. Supports Education
Some after-school programs will help your child with homework. These types of programs are great for children who may either have trouble doing their homework or who cannot get the chance to do their homework early. As long as you choose the right program which only helps and doesn't actually do the homework for your child, you will provide your child with the opportunity to complete their home assignments and have free time when they get home.
6. Provides Supervision and Safety
Many children do not have much to do after school and until their parents come home from work. This can often lead to children getting into trouble. If they are enrolled in an after-school program, this won't be a problem. They will be kept engaged in something that they find interesting, and this will remove any chance of them getting into trouble.
Qualities of a Great After-School Program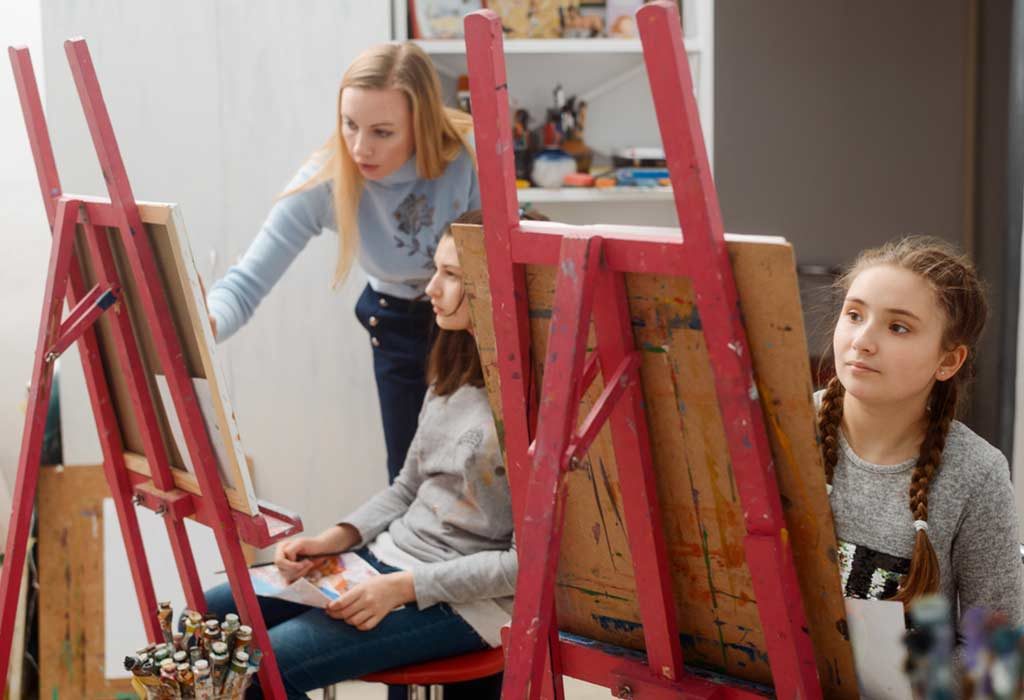 When you are looking for an after-school activity for your child, these are some qualities that you should keep in mind:
Help in developing the social skills of a child, both interpersonally and personally. They should be taught that cultural diversity is something to be respected.
There should be enough space and time for students to have their own quiet study.
After a long day sitting around in classrooms, after-school programs should provide your child with some way of releasing their energy through physical or recreational activities.
They should help to build a child's self-worth and develop their skills in self-care.
The after-school program provides tutoring or helps with homework and other activities that your child can learn from.
The after-school program needs to provide activities that are appropriate for your child's development. This way, it will add to their learning at school.
The program should encourage children to develop problem-solving and critical thinking that will help them to solve problems, ask questions and learn in a fun and creative way.
These programs should encourage children to participate in sports as this will help them develop their self-esteem, give them a good way to exercise while still having fun, and learn all about teamwork.
Best After School Programs for Kids
The 21st century after school program is varied. There are programs to help children cope with school work and others that will teach them various skills. Either way, your child will be kept busy and will be able to learn in an environment where they feel comfortable. Not only that but lately, virtual after-school programs have been added to the list, so your child can engage in learning something new right from the safety of your own home. Here are some fun after-school programs that you can consider for your child depending on their interests.
1. Designing Clothing
Workshops that teach your kids to design their own clothes is not only fun but will give your child a lot of confidence as they find their style and hone their designing skills.
2. Learn an Instrument
Learning to play an instrument will give joy to any music-loving child. While practising alone may be boring, kids are more encouraged to keep playing when they have their friends around. This is one of the elementary after school programs that can give your child a good music foundation.
3. Farming or Gardening
Farming will really depend on where you live, but gardening is a hobby that can be honed anywhere. These days, growing vegetables in pots are becoming very popular. If your child is showing interest in forms of gardening, try finding an after-school program that can help them to take it to the next level.
4. Surviving the Wilderness
Going out into nature has a way of building a child's confidence, while also teaching them responsibility. It requires creativity and skill to survive in the outdoors without the comforts we are so used to today. If your child loves the outdoors and you live in a place that will allow for it, have them join an after-school program that focuses on the great outdoors.
5. Coding
Society is becoming more reliant on technology with each passing year. This is why this is one of the virtuals after school enrichment programs that you should seriously consider for your child.
6. Book Club
Many young children love to read, and joining a book club as an after-school activity will allow them to have group discussions on the books they have read. This will allow your little bookworm to socialize and do some deep thinking about the books read, rather than just reading it and moving on.
7. Art Programs
There are many different art types, but sketching and painting are the most common. You can even find sculpting and other types of creative arts that your child can indulge in. After getting the chance to experiment with the different types, your child may find themselves drawn to one particular type. Given the opportunity, your child will be able to keep learning all there is to know about that form of art and become a master at it. This will be great for their confidence and can even open a path to a career.
8. After-School Medicine
For the little ones who keep insisting that they are going to be doctors or veterinarians, this may be a great option. Learning first aid and age-appropriate medicine will put your child on the right path when it comes to following their dreams.
9. Learning to Cook
Many children find cooking an interesting activity. If you can enrol them in an after-school activity that will provide them with proper, age-appropriate instructions, your child will bloom in this area. Not only is cooking an important part of daily life, but a career can also be made out of it.
10. Little Bakers
Cooking is not the only thing that can be done in the kitchen. Some kids prefer making something sweet. There are many after-school baking programs for young children.
11. Sports
This is a very diverse field, and most children will be able to find a sport that suits them and that they like. It is a good way to make sure that your child will get the appropriate amount of exercise while also learning about teamwork and discipline.
12. Dance Class
If your kids are all about dance, this is the perfect after-school program to enrol them in. Ballet, hip hop, Bollywood, belly dancing, salsa, and jive are just a few dance types. The different cultures around the world each have their own style of dance, so the additional benefit to learning a particular type of dance is that your child will learn about and learn to appreciate the culture it came from.
Each after-school program cost will be different depending on what it is that you choose and where. It is best that you look around, speak to other parents, and find the after-school program that perfectly suits you and your kids. Thus, engaging your children in the after-school program will help hone their skills and develop overall confidence in personality.