All Time Best Birthday Poems for Dad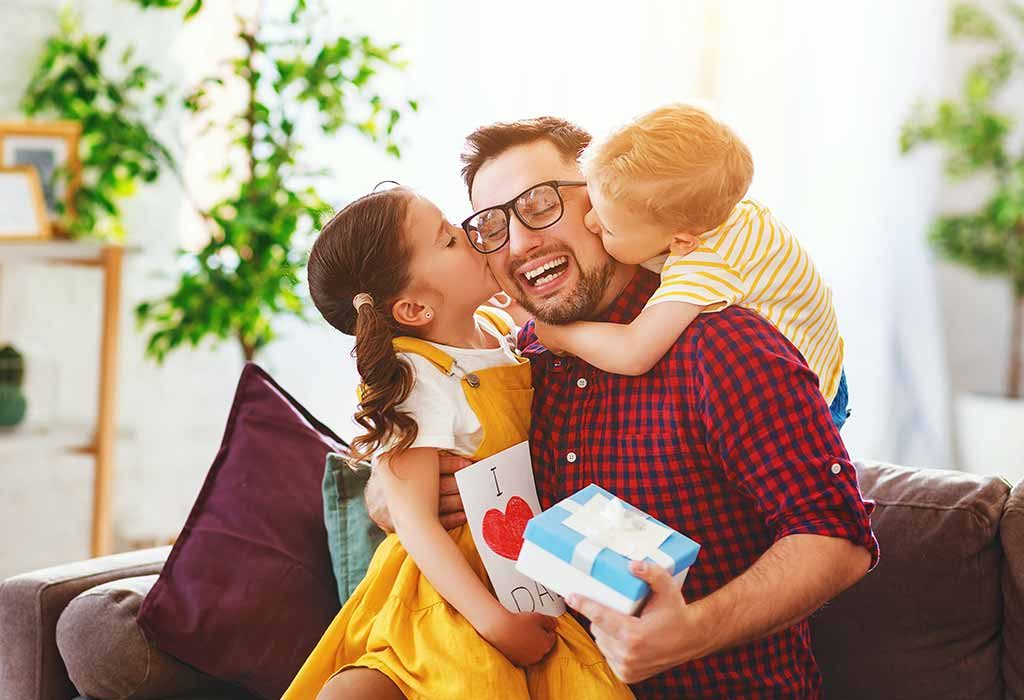 In this Article
People have been using poems to convey their thoughts for centuries. The idea of penning down your feelings, experiences, or dreams is nothing new. Poems written from the heart have a way of reaching the hearts of others. Rather than relying on showy birthday celebrations, you can make your father feel special by giving him a poem that will let him know exactly what he means to you.
The Perfect Dad Birthday Poems Are Here
While not everyone has the imagination to write a poem, there are plenty of poems out there that you can relate to when it comes to how you feel about your father. Here we have some short birthday poems for father that you can share with him on his special day:
1. He's the One by Janyce Cotterill
This is a lovely poem that a child can share with their father.
He's the one I can rely on,
He is honest, strong and true,
There is nothing in the whole wide world,
If you ask he will not do,
So as it is your birthday,
I just want you to know,
How much I really love you,
And want to tell you so.
Have a great happy birthday, dad!
2. You Da Man! by Karl Fuchs
A poem that will be perfect for a child who sees their father as their hero.
Ever since my life began,
I realized that "You da man!"
I saw your wisdom, your courage too,
And I learned I could rely on you.
Your tolerant nature was really great;
Nevertheless, you'd not hesitate.
To let me know when I'd been bad;
It must have been hard, but that's being a dad.
You're strong and smart and filled with love–
A gift to me from up above,
So here's a greeting from your biggest fan:
Happy Birthday, Dad, 'cause "You da man!"
3. To My Special Dad by Julie Hassall
Short and sweet, this one is simple yet straightforward.
Wishing a wonderful day
To my special dad
I hope it's the best Birthday.
That you've ever had.
All these loving wishes sent
are so sincere and true…
Dad, you really are the best.
There's no one quite like you.
4. Happy Birthday Dad by Janyce Cotterill
For the selfless father who puts others first, this is the perfect poem.
Happy birthday dad,
You certainly deserve the best,
For you will always be to me,
Head and shoulders above the rest,
You do so much for others,
One call is all you need,
Forever willing to lend a hand,
Always content when doing a good deed,
So I hope that on your birthday,
You'll let others show they care,
By all the cards and gifts they give,
And all the love they share.
5. A Birthday Wish for My Father by Margaret Jones
If you want something simple but true. This one is the one for you.
F antastic
A wesome
T errific
H elpful
E xciting
R eliable
These words spell out a name, it's true.
Of someone special, dad, it's you!
Happy birthday to my dear Father
6. Real Father by Karl Fuchs
This is one of the funny happy birthday dad poems.
I'm blessed to have a real father,
Who displays his love with such easy,
And that's why I say on your birthday,
I love you more than a mouse loves its cheese!
7. We Celebrate Your Life by Karl and Joanna Fuchs
This is a great poem that every dad will love.
On this day each year,
I pray all your wishes come true,
Today we celebrate your life,
So dad, happy birthday to you!
8. Happy Birthday Dad by Tiana Jensen
A beautiful poem from daughter to father.
You've helped me see
The woman I can become
You've always had faith in me.
Even when I had none
It's that unconditional love
That helped me get through.
I wish all little girls' daddies
Could be as great as you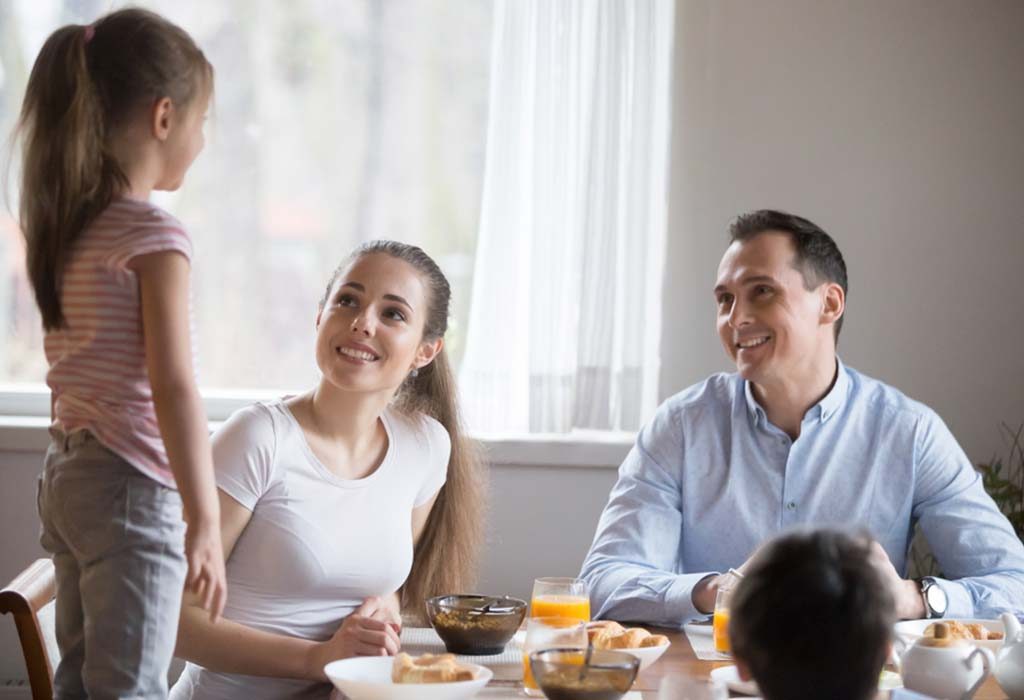 9. Dad I Love You by Felicia Ruth Miller
This one is a beautiful little poem from a young mother who loves her father.
Even as a grown-up, I can feel the love you have given
To a child, teenager, young mother,
Even more as an independent woman.
Thank you, dad.
I'm always with you, no matter how far or close.
Daddy, I love you, happy birthday.
10. Happy Birthday Father by Arfa Karim
If you are a daughter who admires her father, this is the poem for you.
Dad, you are truly admired and adored,
And as your daughter, I hope that you know,
These sentiments fill me each day of the year,
And my love for you continues to grow.
11. Best Dad by Joanna Fuchs
This poem puts heartfelt emotions into simple words.
Happy birthday to the best dad I know,
A father I love and respect,
A dad who fulfils all his duties
To teach, to guide, to protect.
12. To My Father, on His Birthday by Joanna Fuchs
This poem conveys gratitude for what a father does for his children.
I'm so very grateful for your love,
a fatherly love that gives me
purpose and direction
as well as peaceful inner security.
Dad, on your birthday, let me just say…
there are no words to express
how grateful I am that you were born
and that you are my dad.
13. You're My Dad by Natalie Cooper
This is a sweet poem that a child can send their dad.
You're the dad that wipes my tears,
You're the dad that calms my fears,
You're the dad that works each day,
So I can run, laugh and play,
You're the dad that tucks me in bed,
You're the dad that kisses my head,
You're the dad that tells me jokes,
You're the dad that never mopes,
But best of all,
You're my dad, and that's why I love you.
14. Happy Birthday Dad by Kiku
This is a great poem for the little ones to share with their dad.
Happy Birthday dad from daughter and son,
Happy birthday dad, with you it's always fun.
Happy birthday dad, you're a real star,
Happy birthday dad, we know you're never far.
We love you dad, with all of our hearts,
We wish you well, as a new year you start.
15. Daddy Dear by Kiku
This is a birthday poem for dad in heaven.
Hello daddy dear, it's been a while,
Remembering you, I can't help but smile.
Still, tears break free, they slide down my face,
As I remember your kindness, your wit, and your grace.
I love you daddy, thank you for everything,
For bringing joy to my life, for making my heart sing.
Today it's your birthday, and though you aren't here,
You will be in my heart always, my beloved daddy dear.
Every father deserves to know how much he is loved. By sharing a short poem with him, you can make him feel loved and special with just a few simple words. The poem you choose will most likely stay with him far longer than any other gift he will receive. So, take your time, and share a poem with him that conveys best what your feelings are for him.
?>