Valentine Pencil Love-Butterfly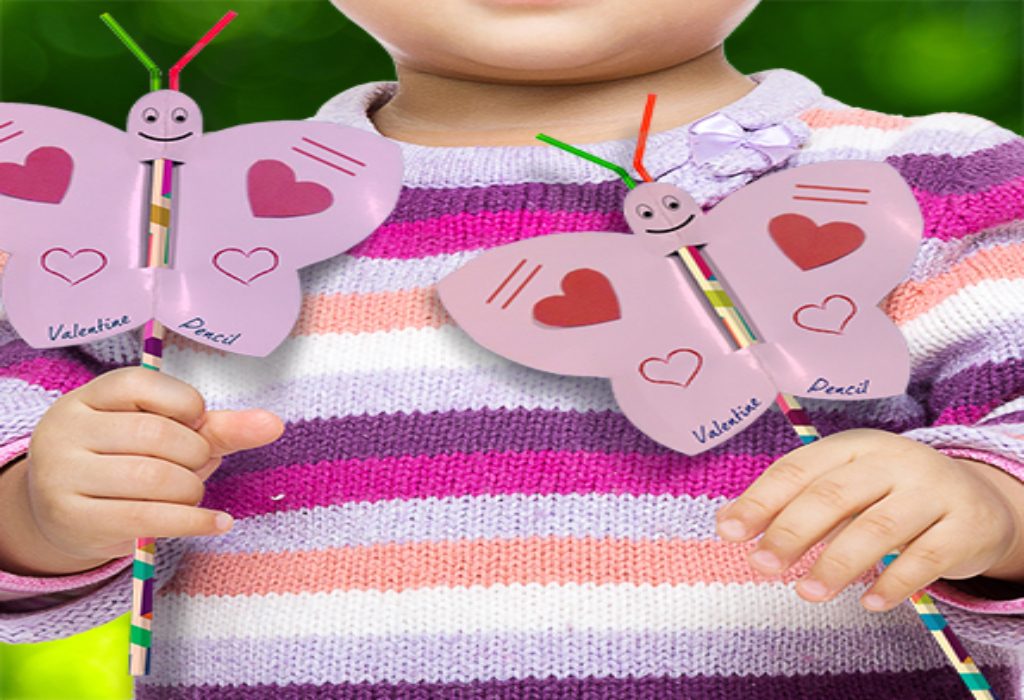 A perfect yet simple DIY for kids this Valentine's Day season! Let them design their pencil into a Love-butterfly and flaunt it or gift it to their friends. This activity would not only be a fun time for kids but also an opportunity for parents to convey an apt message about Valentine's Day to their child.
Material Required
Construction Paper in different colours
Googly eyes
Pipe Cleaners (easily available in crafts shop)
Heart Shaped Foam Stickers
Scissors
Tacky Glue
Instructions
Choose construction papers of different colors. You can select Valentine's Day colors like red, pink, purple, etc.
Fold a scrap piece of white construction paper in half.
Draw a shape of half butterfly along the folded edge of the paper, as shown in the image.
Cut out the shape and use it as a stencil.
Now grab your favourite color construction paper and trace out the stencil.
Cut out these colored love butterflies and fold them into half.
Make 1" slit at the top and bottom of the bug to slip a pencil through.
Cut 2 small pieces of pipe cleaners and stick them on the head of the butterfly to form antennae.
Decorate the butterfly with markers, foam hearts and googly eyes.
Now insert the pencil through the slits as shown.
Allow your child to design the butterfly his own way or write messages for his friends and relatives.