Using Puzzles To Boost Development in Preschoolers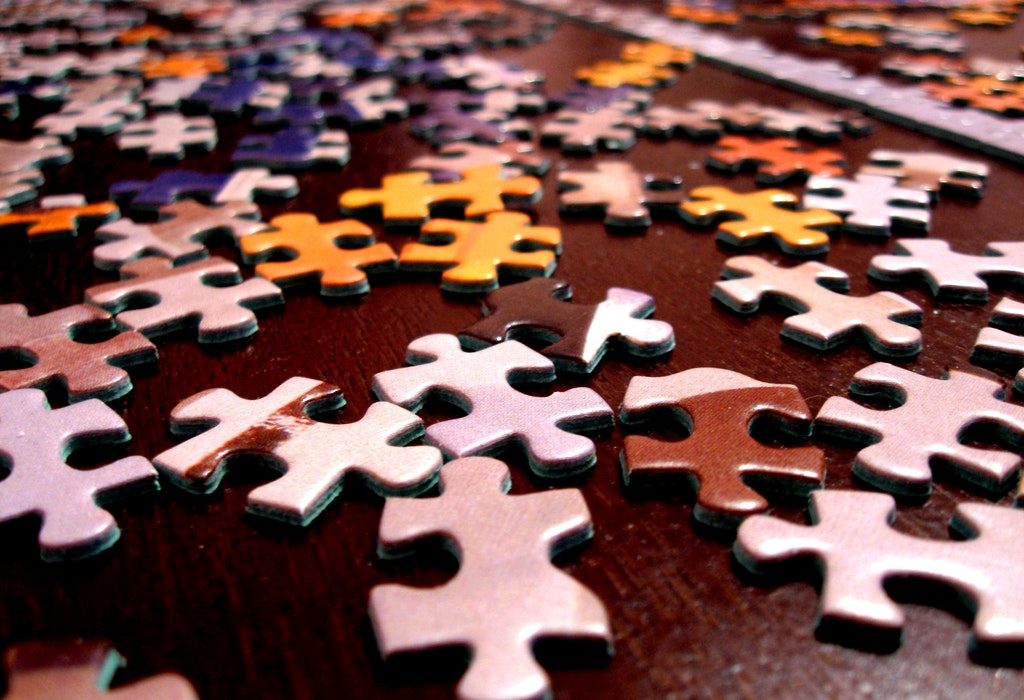 In this Article
The benefits of puzzles for child development span from emotional and physical development to cognitive skill development. Puzzles are interesting, mind-bending and packed with colorful fun. Yes, it's time to introduce jigsaws, building blocks, etc. to your child too!
The pluses of doing puzzles with kids can be attributed to the ways in which they lead to the overall development of kids above three years of age. From improving upon their memory and fine motor skills to sharpening problem-solving skills or polishing shape recognition techniques, puzzles for kids do it all. Here we discuss some top benefits of puzzles for growing children, such as yours!
How Puzzles Help Your Child Develop
1. Enhancement of Physical Skills
Learning puzzles for preschoolers help in developing a smart interrelation in hand-eye coordination. They align what their hands do, the way in which their little brains relate to incoming inputs, and what their eyes see. Stacking puzzle games allow for gross motor skills development to an extent that they start influencing their finer motor skills as well. This, in turn, leads to better typing and handwriting skills in future.
2. Enhancement of Cognitive Skills
The importance of doing puzzles with kids would also extend to their overall cognitive development. By manipulating small puzzles, kids get an idea about their surrounding world. They start learning the right ways of handling things, dealing with peers, and solving small problems on their own. Puzzles for 3-year-old kids also benefit their memory retention power.
3. Shape Recognition Becomes Easier
Circles, squares, triangles and other shapes form the first puzzles for preschoolers, and pave the ground for the growth of smart shape recognition skills. Caregivers and parents should introduce simple, basic shapes at the onset, and move on to abstract jigsaw puzzles only when they have been mastered.
4. Better Emotional Skills
Once children achieve their first few goals of solving easy puzzles, they strive to come up with smarter strategies for difficult puzzles given to them. Their goal setting abilities are impacted in such a way that they start piling up familiar colours and shapes for future referencing purposes. Practicing to be patient, right till they reach the end of the puzzles on hand, helps them become more focused and goal-oriented as well.
5. Benefits of other Puzzles
Slightly advanced puzzles like building blocks and easy board games can be solved in multiple ways. Their different colors and problem-solving modes allow for creative freedom. They also help in furthering social skills and strategy building skills.
So, wait no longer and start introducing puzzles of varying difficulties(and new puzzle sets) to keep your kid's interest alive.