Clothes Dressing and Undressing in Toddler Development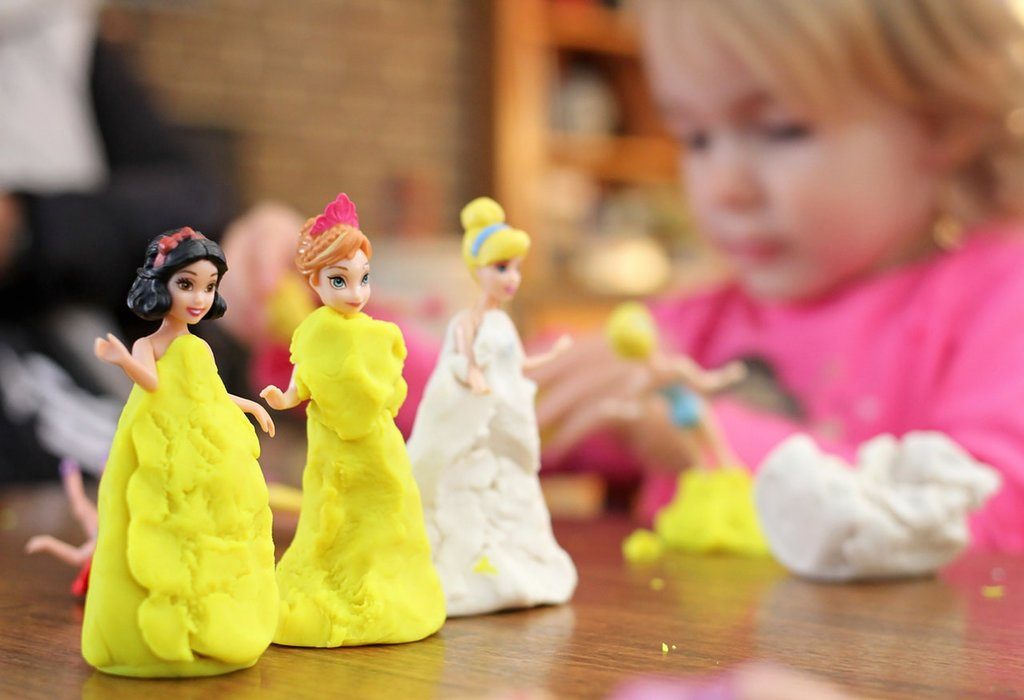 In this Article
For a 21-month-old toddler, dressing up on her own is complicated. In order to help your child, begin by keeping it simple. Avoid clothes with buttons, buckles and complicated tie-ups. Let her take her time as you explain the process step-by-step. Encourage her and she'll soon achieve this important milestone.
Dressing and undressing requires a lot of skill for a toddler. She needs to master gross motor skills like lifting the arms and legs in a coordinated motion into sleeves and pant legs, and balancing to take off clothes. She'll need to develop fine motor skills to use her fingers to manipulate zippers, buckles and buttons. A child also needs to be old enough to have mastered some cognitive skills such as being able to understand the sequence of putting on clothing. It's all quite a task!
How to Further Dressing and Undressing Toddler Development
1. Get Easy-to-wear Clothes
Buy a slightly larger size of sweaters and jackets so your child can easily slip into and shrug out of them without having to undo too many buttons or zippers. You can let her practice with your socks, and then move her to an appropriate size. The larger the clothes, the easier it is for a toddler to get dressed and undressed.
2. Play Dress-up with Toys
Encourage your child to dress up a favourite doll or teddy. It's easier for her to understand the steps involved in dressing by doing it on another body. Dressing a toy also makes her feel responsible, and she can practice again and again without getting frustrated.
3. Buy No-lace Shoes
When encouraging a 21-month-old toddler to dress independently, start easy with slip-ons and Velcro shoes. Show your toddler how you slip on your shoes and encourage her to do the same by scrunching up her toes and easing her feet into the shoes. Toddlers love the sound of Velcro, and they find shoes that have it much easier to wear. ||
4. Use Elastic Waistbands
Get your child pants with elastic waistbands. Leave bottoms with buttons, drawstrings and zippers for later. She'll have a much easier time pulling them on and off. Once she's mastered this, you can slowly introduce pants with press buttons.
5. Be Patient
Your child undressing and dressing will take time. She has small hands and it takes longer to get things done. Be patient and encouraging, and don't tell her to hurry up. Always remember that she's learning a new skill, which comes naturally to you.
6. Give Her Choices
Let your toddler pick out her own clothes. Give her a few choices, to keep things simple. Make a game out of it by asking her to match colours. It's a simple step to teaching a child how to dress themselves. If your toddler has a sibling, you can make a race out of it too.
For a child, dressing themselves builds confidence, independence and a sense of achievement. Learning how to do so needs patience, practice, and persistence from you and your toddler. By the age of 5 years, most children are ready to cross the toddler self-dressing milestone, with just a few hiccups on the way. Has your child learned to dress by herself yet? How do you help her?