Toddler Meals That Promote Family Bonding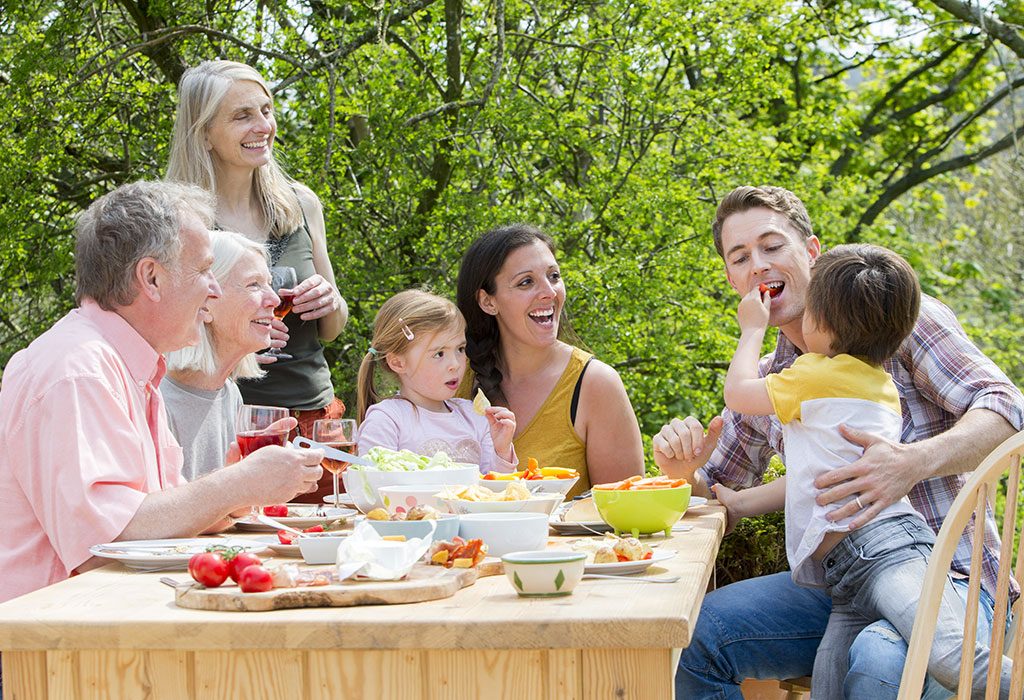 In this Article
The benefits of eating family meals with toddlers are manifold. From helping your child learn table manners, quit picky eating habits, to bonding with the family, there is much that can happen at the dining table.
Eating together as one family has a world of benefits. Although knowing what to serve is another ball game altogether. So you don't draw a blank thinking what can possibly appeal to both your kids and your husband, here are a few family meal plans worth a try. From pizza to chapati rolls, these meal ideas will keep all tummies healthy and visibly happy.
Family Meal Ideas for Toddlers
1. Vegetable Broth with Boiled Pasta
A hearty choice on a chilly night, this meal idea is quick and quite a win on the table overall. Just dice all the seasonal vegetables together (omit the ones the family isn't too zealous about) and put ithem in a pan of boiling water. Add salt, basil, and a bit of butter. Once boiled, blend the mixture together. On the side, boil animal shaped pasta. Now add a generous helping of this pasta in the soup bowl and watch the family eat it together. Encourage the child to pick the soup spoon and eat from it. Decipher the name of the animal as you eat with him.
2. French Toast
Want to teach your baby a bit about the fork and knife business over a Sunday breakfast? This simple and yum recipe is filling and one of the family meals toddlers will eat. Crack eggs in a bowl, whip it with a bit a honey, cinnamon and salt. Dip the toast in the mixture and cook it on a pan. Pour some maple syrup and cut the toast into finger slices for your baby. Playfully show him how to hold a knife first, fork later.
3. Potatoes Cheese Mash
This has to be one of the most toddler friendly family meals. Mash boiled potatoes, cheddar cheese, salt, butter and milk together. Drizzle a bit of black pepper. Microwave the mixture for a little over a minute and it's done. Serve this in a tiny ramekin to your tot. The grown-ups can eat it from their bowls with a side of garlic bread and grilled bacon. Teach your child to hold a spoon and scoop the mash onto the spoon. Clap in unison when your child gets it right the first time.
4. Tomatoes and Chicken Rice
If your toddler hates veggies but loves his chicken, this recipe is right up your alley. Add boiled veggies to cooked rice. Now garnish the dish with a heavenly dollop of homemade chicken curry sautéed in butter and tomato puree. Serve this in a deep bowl to your child and let everyone at the table smile and talk about how delicious it tastes. Seeing your joy of eating the dish at the table will make your child eat without a fuss.
When it comes to planning family meals with toddlers, you are his biggest role model. After all, toddlers are visual and most times they learn by example.