Top Christmas Gift Ideas for Everyone in 2022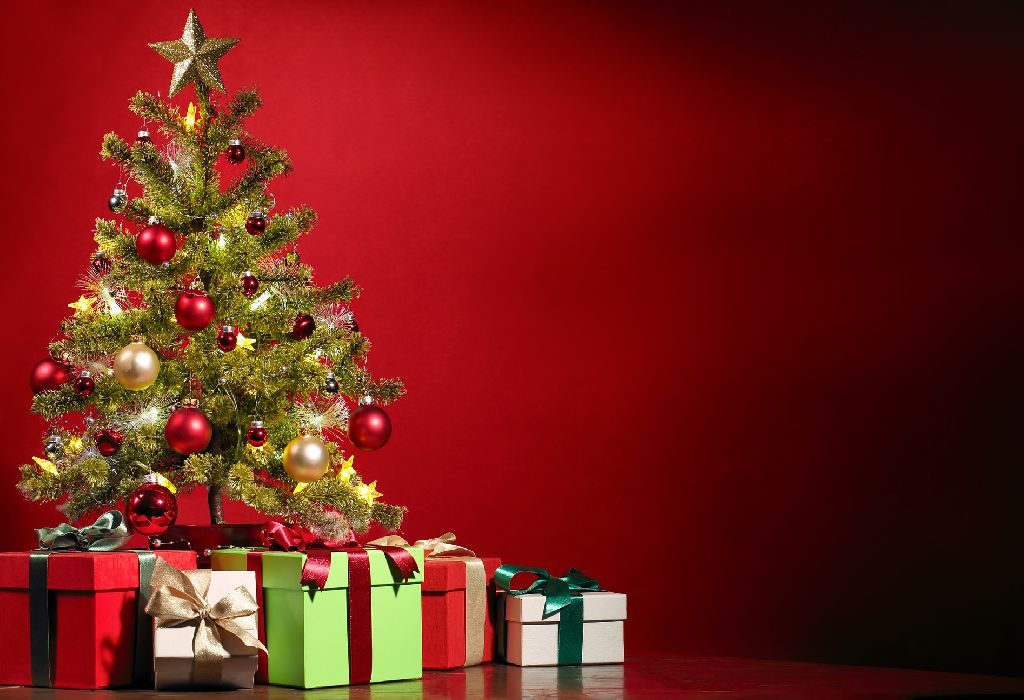 Why do we give presents on Christmas? Traditionally, the custom of giving and receiving gifts during Christmas originates from the presents given to Jesus by the Wise Men. Ever since this has been a glorious occasion to share and spread joy. But, what should you gift your loved ones that will surprise and please them at the same time?
Spend some time picking the best Christmas presents for everyone around you, which are within your budget as well. After all, there's nothing like unwrapping presents and seeing your loved one's faces light up on Xmas morning, is there? We give you top Christmas gift ideas for everyone in your life – your children, spouse, parents, friends, or relatives. Let's go shopping and make Christmas morning a merry one for everyone!
Christmas Gift Ideas for Kids
1. A Big, Cuddly Teddy Bear
Let's be honest, a lot of us are still in love with our teddy bears from childhood! Your little one is going to love a furry friend of his own. Choose a cute teddy bear, and he's going to be loved and taken along everywhere; trust us on that!
2. A Train Set
Get a toy train set that gets your kids' imagination rolling. You'll have many quiet afternoons when little dolls and stuffed animals will ride in the train's carriages, with your child occupied for hours on end.
3. Musical Instrument
This is one of the best Christmas gift ideas for kids. Music has healing powers, calms kids, and, most importantly, keeps them busy. Invest in a keyboard, a drumset, or even a guitar. Your child is surely going to love making music!
4. A Globe
A globe can be an educational and exciting gift that will definitely be loved by any kid. If you have an adventurous kid who gets excited by all things atlas, then this Christmas, gift him a globe. Surely, you will encourage a globe-trotter in the making!
Christmas Gift Ideas for Husband
1. A Fancy Camera
Nothing like preserving memories forever, right? Gift your better half a camera he will love clicking pictures with. This also gives you the excuse to take more family vacations, right?
2. Grooming Set
Get your husband a fancy grooming set, and he will be all set to feel like a king! One of the best Christmas gifts for men, a grooming set is a much-loved gift for all occasions and gives him the perfect opportunity to use it to spruce up for the holidays too.
3. Mobile Phone
This season is overflowing with new gadget releases, so why not upgrade your husband's phone? Get your husband a new mobile phone with the latest features such as increased RAM, longer battery life, a high-resolution front camera, and much more.
4. A Chess Set
Your husband cannot say no to a classic game of chess. Chess is something that can be enjoyed on a quiet afternoon, on a family trip, and on a get-together of friends. You can also play this game together as a family by making teams. This way, you will be able to have a fun family time this Christmas.
Christmas Gift Ideas for Parents
1. Box Set of Books
Is your dad a bookaholic? There are some exquisite book sets available in the market, which will add oodles of charm to his library. Pick a non-fiction historical set, a sports series, or a classic cartoon strip collection as a Christmas gift for your dad.
2. Makeup Set
Gift your mom a makeup set with essentials. This is one smart gift idea – not only because your mum's going to feel like a queen, but also because she is sure to share her loot with you.
3. Stylish Heels
Have you been meaning to go shopping for your mum but never got around to it? Get her a set of stylish heels or other footwear she likes, and ask her to wear this to Christmas dinner. This Christmas gift for moms will definitely make your mom feel special!
4. Fitness Tracker Watch
When parents retire, they also start shying away from various fitness activities. This Christmas, give your mom and dad this motivational fitness tracker watch that will help them to track various health-related things, like heart rate, calories, and footsteps.
Want to make it extra special for Mom and Dad but are running on a shoe-string budget? Check out some cool DIY gift ideas.
1. Handmade Soap
Melt down a plain soap and simply add colours and scents, and you've got a lovely handmade soap. Play around with ingredients such as rosewater, peppermint and essential oils, and be as creative as possible.
2. Handmade Photo Frame
Collect pictures of your parents and you to make a collage. Then, use easily available materials like popsicle sticks, pista shells, etc., and paint it to make a creative photo frame to place the pictures in. This is a memorable and thoughtful gift that your parents are sure to appreciate.
3. Mason Jar Herb Garden
Gather some empty mason jars from your cabinet, some rich garden soil, and seeds you want to grow. The seeds are super cheap to buy, or else you can use stems of some of the herbs to grow. You can go for herbs, such as rosemary, thyme, basil, mint, etc. These herbs grow with little effort and will save you a lot of money.
Christmas Gift Ideas for Relatives
1. Evergreen Potted Plant
A bit of nature always gets people smiling! Brighten up your relatives' home with a dash of colour. Pick an evergreen variety such as pothos or aloe vera plants.
2. A Box of Cookies
What's that aroma? A big box of homemade gingerbread cookies that smell oh-so-festive! You can get some simple Christmas cookies from your nearby bakery or easily make a few batches yourself.
3. Comfy Cushions
You can never get enough of lazing by the fireplace on Christmas – or sunbathing in the balcony, as the case may be. A pair of cozy cushions can make winter infinitely better!
4. Gourmet Popcorn Set
You can make your relatives' TV more enjoyable by giving them a gourmet popcorn gift pack with different flavours. Whenever they feel like binging, they won't need to pop the corns, but open your gift and start munching.
Christmas Gift Ideas for Friends
1. Pretty Earrings
Who minds another set of earrings to add to their collection? No one! If your friend is fond of accessories, go ahead and get her a christmassy set of jewellery.
2. Santa Coffee Mug and Tea Light
'Tis the season of snow! Whether or not you live in a cold place, coffee and Christmas go along beautifully. Get your friend a cute Santa mug paired with a pretty tea light she can decorate her study table with.
3. A Box of Chocolates
Dry fruits, caramel or liquor, chocolates just rule the roost when it comes to being classic gifts. This is one of the best Christmas gifts for friends. Pick a nicely wrapped box and add a personalised message.
4. A Fancy Journal
A journal is said to be a person's close friend as people write their numerous thoughts in it. This Christmas, you can gift your dear friend either a personalised journal or a creative journal. Every time he opens the journal, it will remind him of you.
Christmas is the season of gifting and with these gift ideas, you can give your loved ones thoughtful gifts that they'll appreciate and cherish for a long time to come. Merry Christmas!
Also Read:
20 Amazing Christmas Gift Ideas for Kids
20 Christmas Gifts Ideas for Teachers
?>