10 Tips for Traveling With an Infant – My First Solo Experience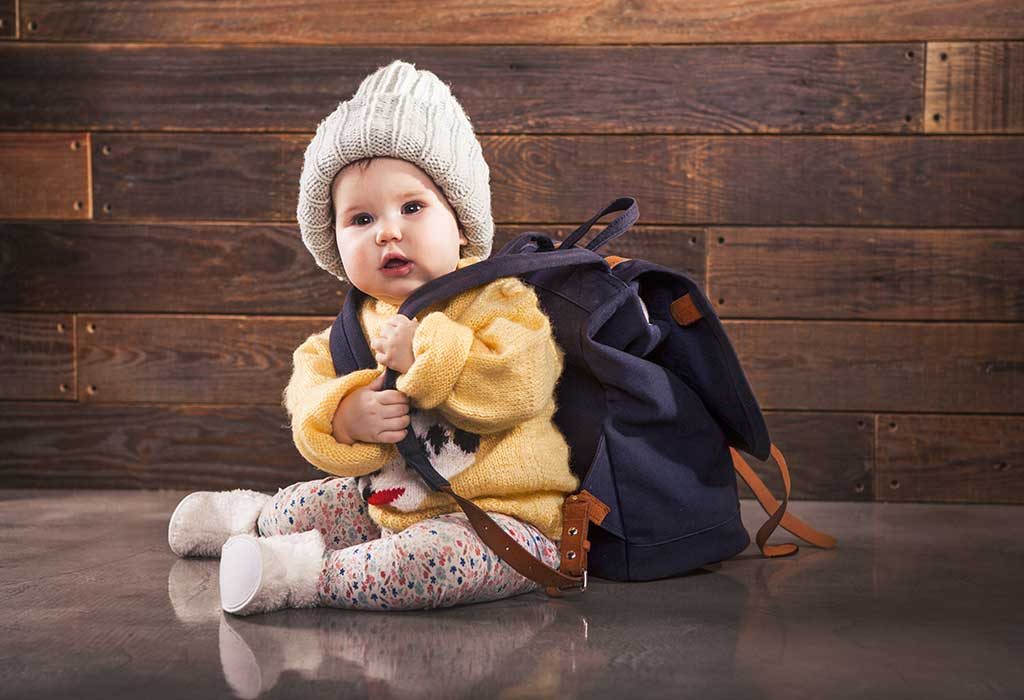 Recently I travelled to India with my baby for the first time after his delivery, let me tell you, it's not a piece of cake. And the cherry on the top, I made the trip without my spouse. While most of the mom's would directly relate to my experience but for the one's that haven't tried it yet, this is me sharing my experience with you all.Cross your fingers ladies, as I hope my experience would help you plan for your trips better.
Disclaimer: My flight was for 3 hrs so my experience is based accordingly.
Tip 1: Day-Time Ticket
We know how important our sleep is to us. We also know that at least once your baby is gonna cry so why disturb other people's sleep. Its better to book a flight during day time.

Tip 2: Packs Your Suitcase in Advance Including Diaper Bag
If Motherhood have taught us something, it's to be well prepared in advance. I made the mistake of leaving my baby's bag for the last minute. I had planned to carry all my babies cloths so that once he outgrow them I can give them for charity. Hence, I did not pack his bag while I did my packing. Big mistake. As we have to weight our bags and all. It became very hectic.

Tip 3: Wear Cloths That are Easy to Feed and Shoes That are Easy to Walk
No matter how much you feed solid food to your baby, at one point your baby is gonna need breastfeed. So better wear something that's easy for feeding rather than a hassle.
No shiny, strappy, complicated shoes for me. No no no. Anything that requires both hands to wear is a total no go. You will be carrying your baby in your hands and shoes/sandles that might need adjusting is not sensible.

Tip 4: No Sleep for the Baby Till Its Boarding Time
This one is my favourite. Do try this ladies. So what I did was kept my baby awake from 10 am to 4 pm as my flight was at 4 pm. With constant food and games and what not. But I did it. And it was a game changer. Because as soon as I boarded my flight, my baby was asleep with little breast feeding and he slept for half the flight. Yes, in the end he started becoming cranky but the end result was good.

Tip 5: Using Washroom Before You Board
Now I know it might be a little childish but hear me out. At the airport, if you are carrying a stroller, you could easily take your baby in the washroom. Even if you don't have a stroller, still washrooms have ample space. But you can't leave your sleeping baby, or awake for that matter, in the plane to visit the washroom. Already the washrooms are too small to carry your baby in. And why bother other passenger to take care of him. Limiting liquid intake can do wonders.

Tip 6: Dry Snacks Should Be Placed Strategically
You or your baby is gonna need snacks at some point so stock some dry snacks in the space in front of your seat. So when you feel hungry you don't have to take your bag out from the over-head bins.

Tip 7: Toys are a Life Saver
No matter whats the age. Toys will keep them busy. Carry at least 2 small toys to keep them occupied.

Tip 8: Eat Your Food First So That Its Easy to Handle Cranky Baby
You can't think on empty stomach. It's better to eat something rather than skip meal to take care of the baby.

Tip 9: Sleep As Soon As Your Baby is Asleep Because Once He is Awake, Your Won't Get Any
Its the best time utilise. Once your baby is awake there is no way you would get some shut eye. Better make use of the opportunity and get some nap along with your baby.
Tip 10: No Matter How Dreaded Your Flight Is, Your Finally Going Home (wohooooo)
Now that's the feeling that doesn't need explanation. No matter how many times you have traveled to your parents house, each trip will still give you the same butterfly feeling. Just keep thinking of meeting your loved ones.
This was my experience. I hope it would benefit some of you guys.
Disclaimer: The views, opinions and positions (including content in any form) expressed within this post are those of the author alone. The accuracy, completeness and validity of any statements made within this article are not guaranteed. We accept no liability for any errors, omissions or representations. The responsibility for intellectual property rights of this content rests with the author and any liability with regards to infringement of intellectual property rights remains with him/her
?>