Secrets for Work-at-Home Moms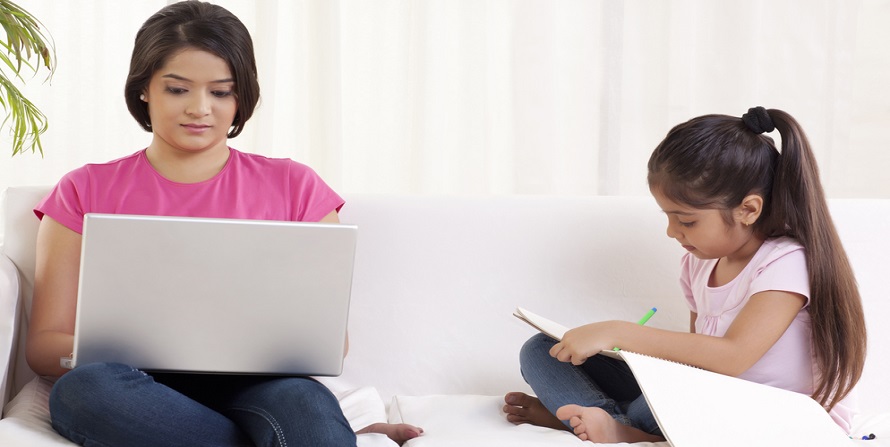 In this Article
Want to continue work after the arrival of your newborn? With many moms opting for home-based jobs, you don't need to wrestle, to manage kids and the office, too hard. Discover how to be a work-at-home mom and get the best of both worlds.
It often becomes difficult for work-at-home moms to survive motherhood and still have a career. Your mind is pulled toward zillion things and it's tough to balance all your priorities. While there's no shortcut or magical formula to become a successful work-at-home mom, with hard work and some wise tips you can have both.
Tips for Work-at-Home Moms to Balance Life
1. Have a Dedicated Place for Your Work
This is probably one of the biggest challenges that hinders productivity and keeps you from meeting deadlines. You need to find a quiet place where you can work peacefully so that you aren't distracted. If there are little hands tugging at your sleeve or calls of 'Mommy!' all the time, you'll never get anything done. Keep your work life and home life separate and you'll be able to achieve more.
2. Schedule a Time
Sticking to a schedule and setting regular office hours will save you from distractions. Even if you can't work for a full eight hours straight, working a couple of hours at a stretch can help you complete things faster. Try to get most of the work completed as early as possible rather than waiting for the last minute. When you're done, you can shut down work and get back to your children and hubby.
3. Dress Up
Yes, this matters. Do away with those PJs that keep you oh-so-comfy and get ready just the way you would if you were heading out to work. This simple act will not only make you feel good but will also get you in the zone. And if wearing a blazer and heels seems like too much work, you can just slip on a blouse and wear a smart skirt. Don't forget to touch up your eyes and apply a dab of lipstick.
4. Set Some Boundaries
Make a mental plan of boundaries for work and play time with the kids if you want to become an ace work-at-home mommy. You'll be able to concentrate on work and your children a lot better. Honour these new limits by making yourself available to take calls during working hours and putting your phone on silent mode when it's mommy time.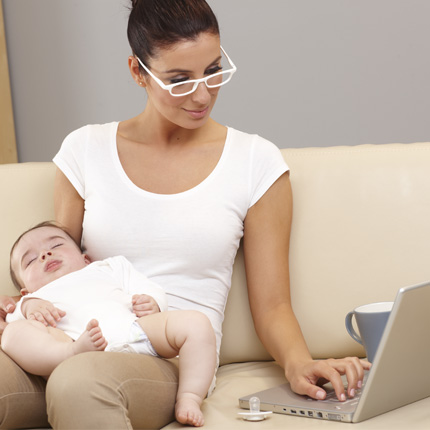 5. Hire a Reliable Caretaker
You didn't think you could do everything alone, did you? As much as you'd like to consider yourself a superwoman, you need a helping hand. Even if your child doesn't need day care, you'll probably have to hire a babysitter or a nanny. You could also ask a family member to mind your tot for a few hours too.
6. Dig out Some Vacation Time
If you opt for home-based work, things can turn sour when you realise that it's been ages since you left the house. Take some time out for yourself every once in a while. Plan a short vacation with your children and your partner even if it's just to the neighbouring state. You'll love the change and will come back recharged and raring to go.Supermoms don't exist. There are just ordinary moms doing some super-cool juggling between work and keeping house. Learn how to be a work-at-home mom who's busy making a career while being part of the early years of her children's lives. You can have the best of both worlds!