Top 7 Children's Stories by Ruskin Bond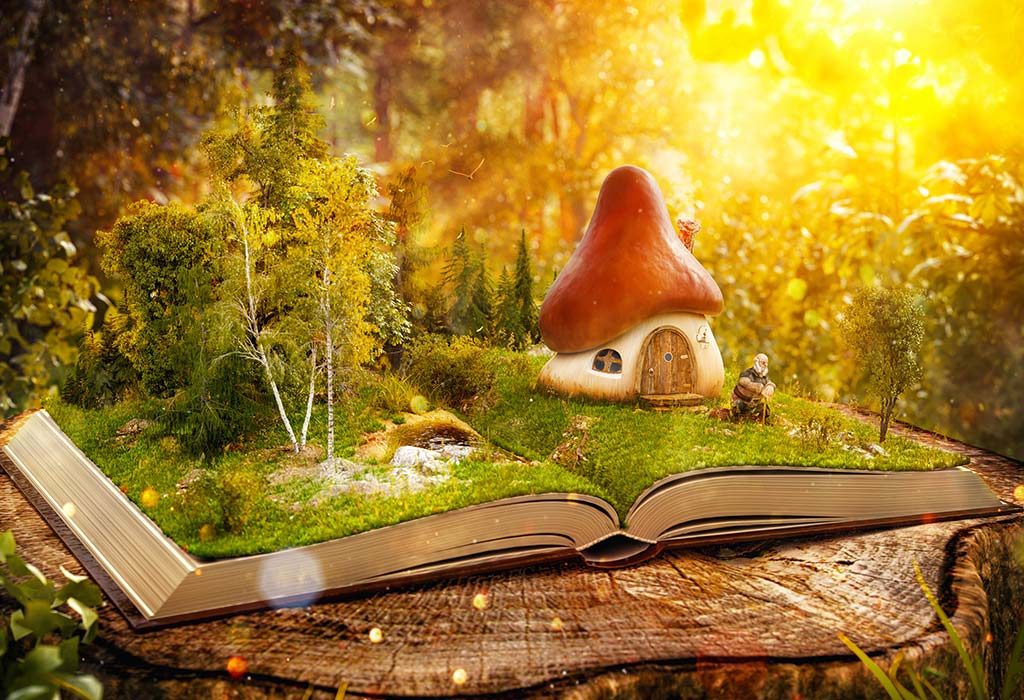 Reading presents kids and adults with plenty of advantages and we're sure you know that placing a book in your little one's hand instead of a smartphone will do him a world of good! What matters just as much as inculcating the reading habit in your child is ensuring that he reads the right books. Your child should be reading stories which impart knowledge, preach values, improve vocabulary, and of course, keep him entertained. And we're here to recommend just that!
Author for the Month of March – Ruskin Bond
Our 'Author of the Month' may not really require a detailed introduction. All of us would have come across his books or stories in our textbooks or libraries while growing up, bringing us all closer to life in the hill stations. Padma Bhushan Ruskin Bond is an Indian author of British descent, who started spinning stories at the young age of 17.
Born in British India to Edith Clarke and Aubrey Alexander Bond, Ruskin Bond completed his schooling from Bishop Cotton School, Shimla. While he did move to the UK for a couple of years after graduating from school, he came back to India to eventually settle down in Dehradun. A novelist, a freelance writer, an editor, and of course, a storyteller – Ruskin Bond's books are a delight to read. If anything, the fact that this author started off early in his writing career is sure to inspire your creative little one, if he's got the flair for and an interest in storytelling!
7 Stories by Ruskin Bond Your Child Should Read
Rustic, simple, and sweet, these stories by Ruskin Bond will keep your kid engrossed and have him learn a lot about a part of India he may have not seen. His stories also explore themes like preservation of nature and the importance of flora and fauna, which make for great lessons for kids to learn. Some of the below-mentioned stories have been published in the book Children's Omnibus, which is a collection of Bond's best stories. So, let's get started then, shall we?
1. The Blue Umbrella
The story is about a young girl called Binya who lives with her mother and older brother Bijju in a small village in the hills of Himachal Pradesh. One day, Binya comes across a group of tourists in the valley, and their pretty, frilly, blue umbrella immediately catches her fancy. Charmed by her innocence, the tourists barter their umbrella in exchange for Binya's leopard-claw pendant. Binya's umbrella soon becomes the talk of the town, for she's so enamoured by its beauty that she rarely closes or parts with it. However, it also becomes an obsession for a local shopkeeper, Ram Bharosa, who wants to possess the umbrella at any cost. The story follows what happens when Ram Bharosa's employee decides to steal the umbrella for his master, and how Binya reacts to the whole situation.
Why Your Child Should Read This Story
It depicts beautifully the negative effects of boastfulness and envy, neither of which are good traits for kids to develop.
It also shows how sharing, caring, and compassion can make a difference, and make someone truly stand out from a crowd.
2. The Cherry Tree
The short and sweet story of The Cherry Tree revolves around a young boy called Rakesh, who lives with his grandfather on the outskirts of Mussoorie. He plants a cherry seed one day, then forgets all about it, only to see that months later, the seed is well on its way to becoming a cherry tree, albeit very slowly. Rakesh tenderly takes care of the little plant, trying to protect it from various obstacles, documenting its growth over the years. It grows to become a majestic sight and Rakesh is amazed to see how such a creation came forth from a tiny little seed, leading to his question – "Is this what it feels to be God?"
Why Your Child Should Read This Story
It can inculcate a love for nature in your child, as the story describes the various seasons, the changes the tree goes through, and other elements of nature that will keep him interested.
The story will also teach your child the importance of doing something by himself, giving importance to hard work over shortcuts. It will help him value his work all the more, realising that the results are more special when he takes the required effort.
3. Ghost Trouble
This isn't a horror story that will spook your little one! If anything, it's going to entertain him with the fun antics of the mischievous ghost, Pret, who lives in a peepal tree. Generally harmless, Pret takes pleasure in silly tricks like throwing seeds at passers-by. But when the peepal tree gets cut down for commercialisation purposes, Pret seeks refuge in a nearby home, where he forges a friendly bond with the young boy of the house. The rest of the story explores everything that happens once Pret moves in, and how the family handles it.
Why Your Child Should Read This Story
This story will have your child's imagination running wild and leave him amused with the various acts of mischief by the ghost.
It also drives home an important point, which is that there will be alarming consequences when humans knowingly cause harm to the various elements of nature.
4. Cricket for the Crocodile
A delightful tale about cricket and a crocodile – doesn't the title itself sound intriguing! The story is about a lazy crocodile called Nakoo, who is respectfully called Nakoo-ji or Nakoo sir by the village boys. The crocodile is usually disturbed because the people of the city and village get together near his river bank to play cricket, making noise and splashing balls into his home. However, Nakoo has other conflicts of his own to deal with too – while he doesn't like the humans disturbing him, he certainly is bored of eating fish and birds only, and craves for something new to eat, like human flesh! On one such day, Nakoo ventures into the place where the boys are playing, and chaos and hilarity ensue!
Why Your Child Should Read This Story
Much like the previous story, Ghost Trouble, this story also explores the concept of what happens when the dwellings of animals are disturbed by humans for their own needs.
It can also introduce to your child terms related to cricket and spark an interest in outdoor activities and team-play.
5. Grandfather's Private Zoo
Your child better strap in because he's sure to be in for a ride with this story! A well-crafted tale of nature and wildlife, it follows the adventures of the narrator (a young boy) and his grandfather when the latter takes in different animals to maintain his own private zoo. Right from monkeys and pythons, to hornbills and crows, the animals create quite the ruckus and it's up to their owners to resolve the various troubles they cause! The young boy also discovers various new things and makes new friends in between all these adventures.
Why Your Child Should Read This Story
The best part about this story is that it will introduce to your child different animals he may or may not have heard of before, thus instilling in him an interest in all things wildlife and nature.
It also explains the different behavioural patterns and traits of these animals which will give your little one an insight into the way such animals behave in their own environment.
6. Dust on the Mountain
A beautiful story about a young boy's love for nature, this one is sure to make your child realise the importance of protecting the environment. When certain situations require the protagonist to leave his homeland, which is situated in the lap of nature, he takes up different odd jobs to sustain himself. He also meets different people, makes new friends, and stays optimistic throughout his journey. But when he comes across what happens at a limestone quarry once i.e the destruction of nature for modernisation and industrial purposes, he realises his love for nature and the need to protect it. He ultimately has to choose between staying in the city or going back to his home in the hills, and that's what reading the story will reveal.
Why Your Child Should Read This Story
Right off the bat, the story preaches through its compelling narrative how important it is to take care of Mother Nature.
It also teaches your child to stay positive and strong no matter how big the obstacles he faces may be, and to be of good character always.
7. Rusty, The Boy from the Hills
A popular fictional character by Ruskin Bond, this book follows the adventures of Rusty (inspired by Bond's own character and past) through several short stories. A young boy who lives with his grandparents, Rusty is docile, sensitive, and somehow, always finding himself in the midst of an adventure! From pet pythons to surviving an air crash to encountering a ghost, this boy experiences several things that make for a riveting read. Your little one may be too young to read this book right away but make sure it's a part of his collection – he's going to love the stories when he grows older!
Why Your Child Should Read This Story
The book paints a beautiful picture of Rusty's home in the hills, and yet again, will fill your child with wonder regarding the marvels of nature.
It also portrays how Rusty tackles the different experiences and challenges he faces and how he's able to grow through them all. As mentioned, this book may be a little advanced for your tiny little one to get started on, but he's going to treasure this book when it's time for him to read it!
So, that covers 7 of our top favourite stories penned by Ruskin Bond. But don't be fooled by how small this list looks – visit your local library or a bookshop and you'll see that there's quite a collection of Ruskin Bond books your kid can devour if he's truly interested! Until then, start him off on these lovely stories, and of course, wait for our next 'Author of the Month'!
Also Read:
Top 7 Children's Stories by Enid Blyton
7 Best Children's Stories by Roald Dahl
Short and Meaningful Moral Stories for Kids