Top 5 Rainbow Songs for Kids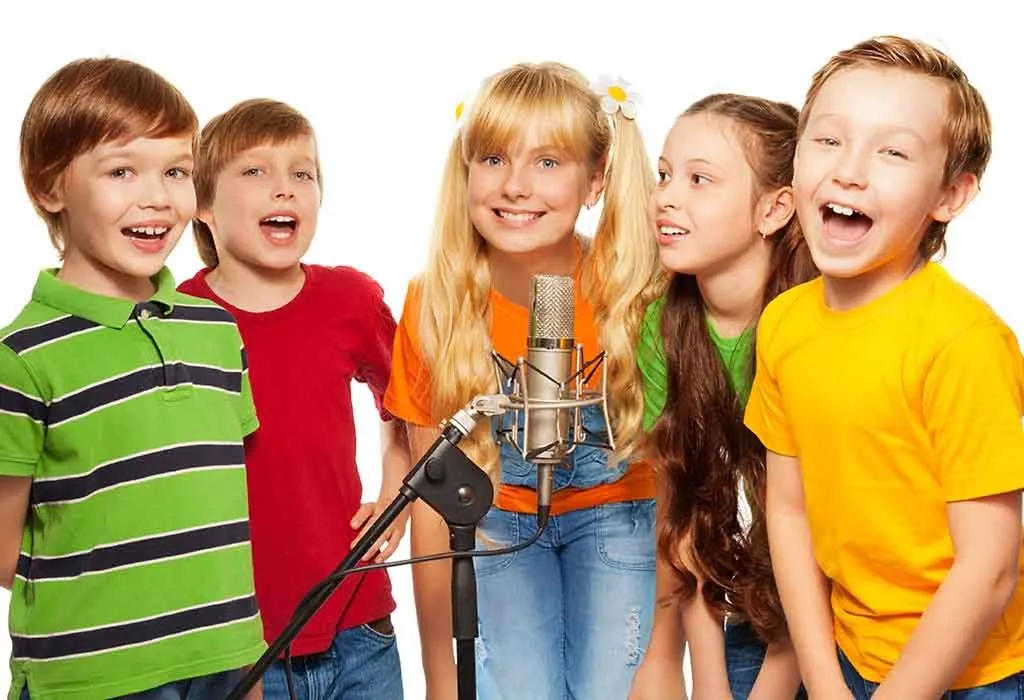 Around the age of 3, most kids begin to take a keen interest in music. They start to clap, jump, dance and wave with the musical tunes. Rainbows are one of the most fascinating and magical phenomena of nature. Moreover, they form an essential part of pre-school themes that introduce kids to weather and the spectrum of colour schemes. So, when children gasp at the sight of the gorgeous arches in the sky as the sun shines down on a rainy day, it might just be the right time to play some rainbow songs. The best rainbow songs for kids encourage language acquisition, speech development and memorisation, teach counting skills and engage them in an enjoyable way. Read on to find perfect rainbow songs for preschoolers that can lift children's spirit and help them express themselves through endless fun activities.
1. 'Rainbow' By Nancy Kopman
Among the best selection of rainbow songs for toddlers, this particular song introduces basic science to a kid. It reinforces the names of colours and the sequence of colours in the rainbow. By including colours like indigo and violet, this song boosts your child's vocabulary.
2. 'Rainbow' By Charlie Hope
Gorgeous and calming at the same time, this song develops practical and critical listening in kids. While your kid is busy doing some calm activity on a quiet evening, he can learn all about rainbows.
3. Peppa Pig Songs- "Rainbow Rainbow- Peppa Pig My First Album"
Which kid doesn't like the adorable and funny cartoon character Peppa Pig? So, with Peppa Pig singing a song on rainbows, every child will listen. They will definitely have fun singing along and learning all about rainbows.
4. 'The Rainbow Colors' By A.J Jenkins
Considered as one of the perfect hummable rainbow songs for kindergarten kids, this song will catch your child's attention, instantly. Its simple yet catchy tune helps kids put the colours in the rainbow in correct order while listening to the song.
5. 'Exercise and Learn the Colors of the Rainbow' By Jack Hartmann
If you want your kid to get some exercise instead of doing some monotonous activity, what can be more fun than listening or watching this Rainbow song? It gives mnemonic clues along with showing how to do simple movements that would keep your kid physically fit and active all day.
Whether your kid is getting ready to step into a playschool or is already going to one, this list of rainbow songs can be included in his daily curriculum and music collection. In an age where parents are always busy and looking for innovative ways to educate and entertain their kids, singing and listening to rainbow songs can build confidence, encourage positive behaviour and aid in crossing developmental milestones in an easy way.
Also Read:
Party Songs for Children
Worship Songs for Children
Easter Songs for Children