Top 11 Maths Apps for Kids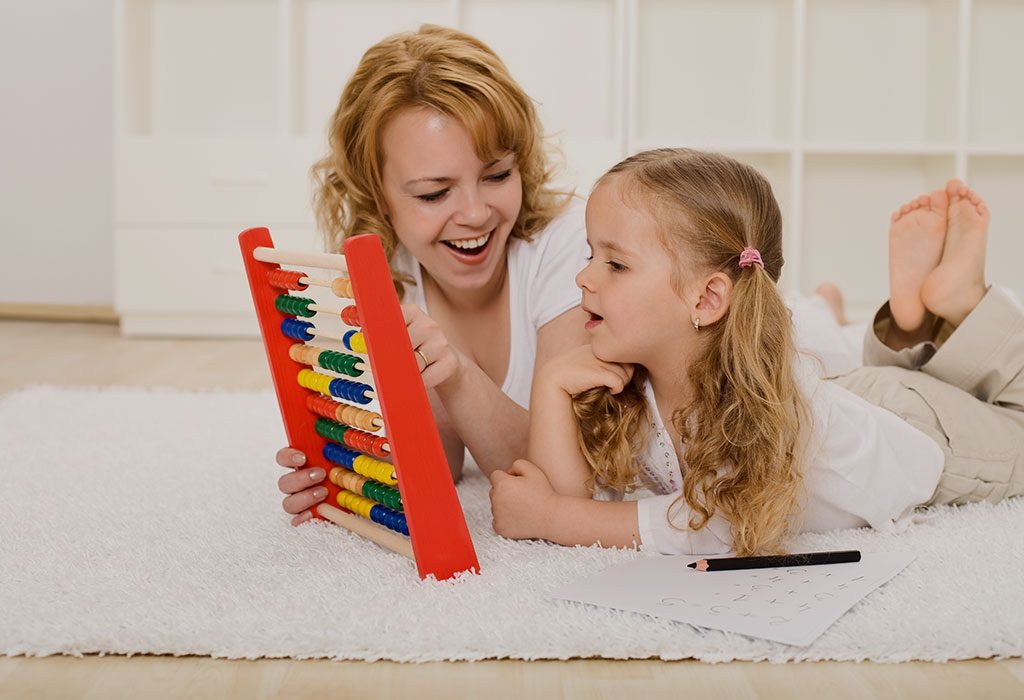 In today's times, various educational apps have become popular which foster fun-filled learning practices and experiences with numbers for kids. Parents can make their kid's screen time count through these educational and interactive apps. They can stimulate their child's curiosity to know and learn different maths skills. Moreover, these apps have dashboard features that let teachers and parents track the child's progress over time.
Parents need to provide their kids with only age-appropriate apps with suitable content which correspond with the child's mental and physical abilities to facilitate the best possible learning and education.
How Will Maths Apps Help Your Child?
Maths apps may help your child in the following ways:
Mathematics apps can be a great way to trigger a liking towards maths in your kid. The main objective of these maths apps is to make learning maths appealing and engaging for young minds.
The fun apps may prove helpful in both reinforcing and practising the basic concepts of maths like addition, subtraction, division and multiplication and also testing a child's accuracy and speed in them.
They suggest techniques which may assist children to understand the various concepts and skills of maths like counting, solving fractions easily and quickly.
They teach strategies which may not only build a kid's number sense but also can help enhance his estimation and concentration skills which may enable him to crack maths problems faster.
Kids who are not fond of studying maths may mainly benefit from these apps as they may get to sharpen their arithmetic skills while playing maths games without even realising it.
Most of these learning apps are adaptive, meaning they can adjust the difficulty levels according to the requirements and abilities of the individual.
Many educators may express their reservations regarding the use of these apps. But supporters usually highlight the expected benefits like increased confidence in kids to deal with difficult mathematical problems.
Best Mathematics Apps for Children
Some of the useful math learning apps for kids can be:
1. PlayBees: 123 for Kids
This number learning app for kids may help your child identify and count numbers, write them, as well as pronounce them correctly!
Key Features
The app content is based on the STEM curriculum which helps develop important skills such as motor skills, creativity, and coordination.
This app contains entertaining mini-games, classic childhood rhymes and creatively crafted stories.
The customised content focuses on the child's learning and growth.
Kids will love the bright graphics and amazing sound effects.
Age Group: 2 to 8 years old
Ratings: 4.7
Platform: iPad, iPhone, Android
Price: Free
2. Monkey Preschool Lunch
This animated maths game may provide your kid with the right encouragement for productive learning.
Key Features
It has six interesting math games like matching, pattern recognition, counting, puzzles and even recognising shapes and colours.
It is a kid user-friendly app wherein kids can easily navigate their way through its different features.
The kids get cartoon stickers for all the correct answers which may keep them glued to the game.
Age Group: 2 to 5 years old
Ratings: 4.0
Platform: iPad, iPhone, Android
Price: About Rs 140
3. Hungry Caterpillar
This exciting counting app may strengthen the counting skills of your kid through a world full of nature and art.
Key Features
The app is colourful and enables kids to explore nature and learn positive things like watering the plants, taking care of animals.
It teaches basic counting by ones. It later advances to other concepts like skip counting by 2, 5 and 10.
Your kid may enjoy earning the right answers which help the caterpillar turn into an attractive butterfly in the end.
Age Group: 3 to 6 years old
Ratings: 4.2
Platform: Android
Price: About Rs 130
4. Maths Games – Maths Tricks
This fun app may give a chance to your kid to play and practise different math skills without getting bored.
Key Features
This app has different mathematical games for practising addition, subtraction, division and multiplication tables.
The app has different play modes which promote learning and playing through practice games and quiz.
Age Group: 9 to 12 years
Ratings: 4.3
Platform: Android
Price: About Rs 150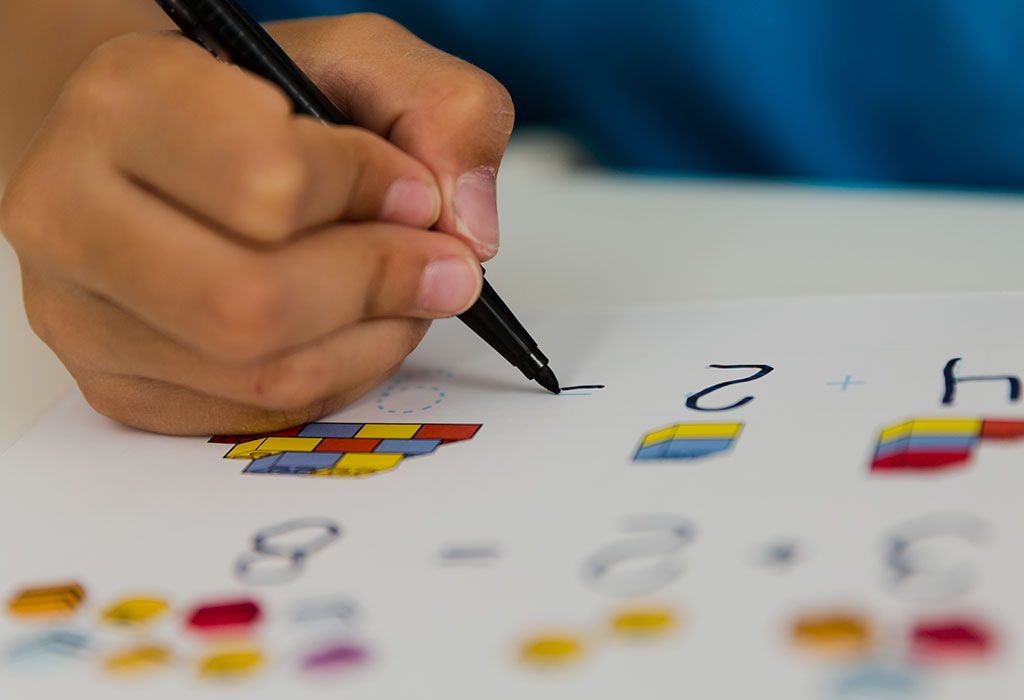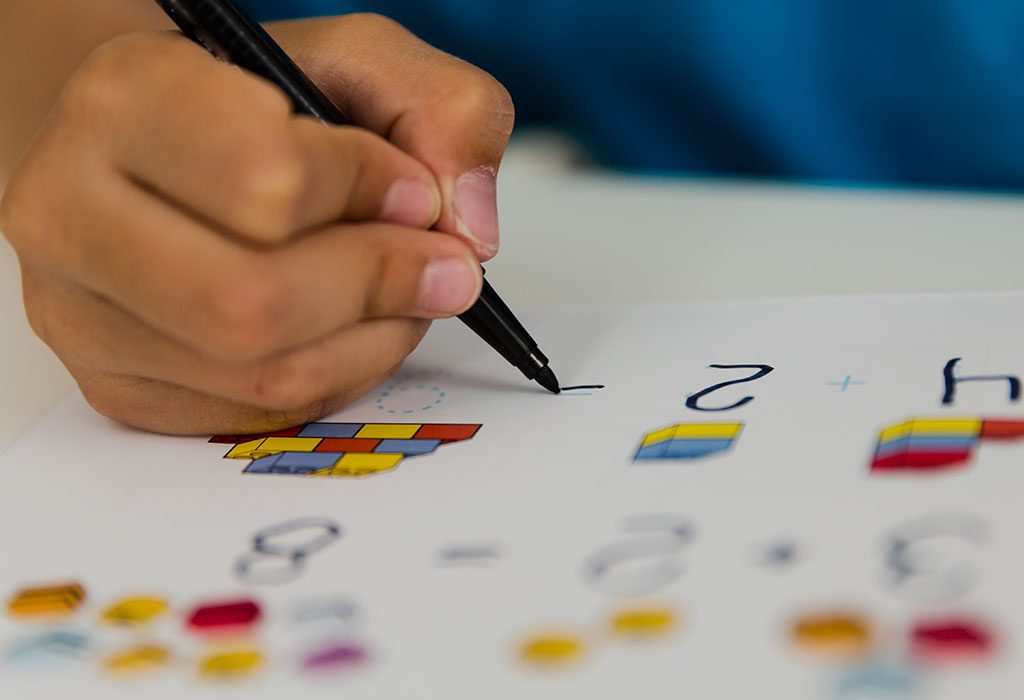 5. Splash Maths
This simple app may keep your kid gainfully occupied for hours.
Key Features
The app has different difficulty levels like one figure multiplication, one and two figure subtraction and addition, division which help kids train in mental maths.
Kids throw vegetables and fruits at a target board. Every right answer fetches them points which gets them nearer to the bull's eye.
For an extra challenge, the kid may encounter random difficulty at every throw.
The game has no ads and does not need special permissions when downloading on the phone or tablet.
Age Group: 5 to 12 years old
Ratings: 3.7
Platform: Android, iPhone
Price: Free
6. Prodigy Maths Game
This engaging app is kids math free app which may aid your child to master arithmetic concepts and skills at his own pace.
Key Features
This app has educational content in alignment with main curricula like Ontario, MAFS, TEKS, Common Core.
It provides an automatic assessment of kids with real-time reporting which may help in keeping a constant check on the student progress.
The app had inbuilt diagnostic, formative and summative assessments to identify the trouble spots of students and accordingly grade them.
Age Group: 6 to 12 years old
Ratings: 4.7
Platform: iPhone, Android
Price: Free
7. Reflex Math for Kids
This cool educational app can be the best math apps for kids android as it may help develop arithmetic skills effortlessly through elementary maths drill.
Key Features
This app has a very adaptive environment which keeps adjusting to nurture optimum learning experience for students.
The app includes fun maths games and easy math drill practice which may promote a kid's quick reflex training.
Age Group: 3 to 8 years old
Ratings: 3.8
Platform: Android
Price: Free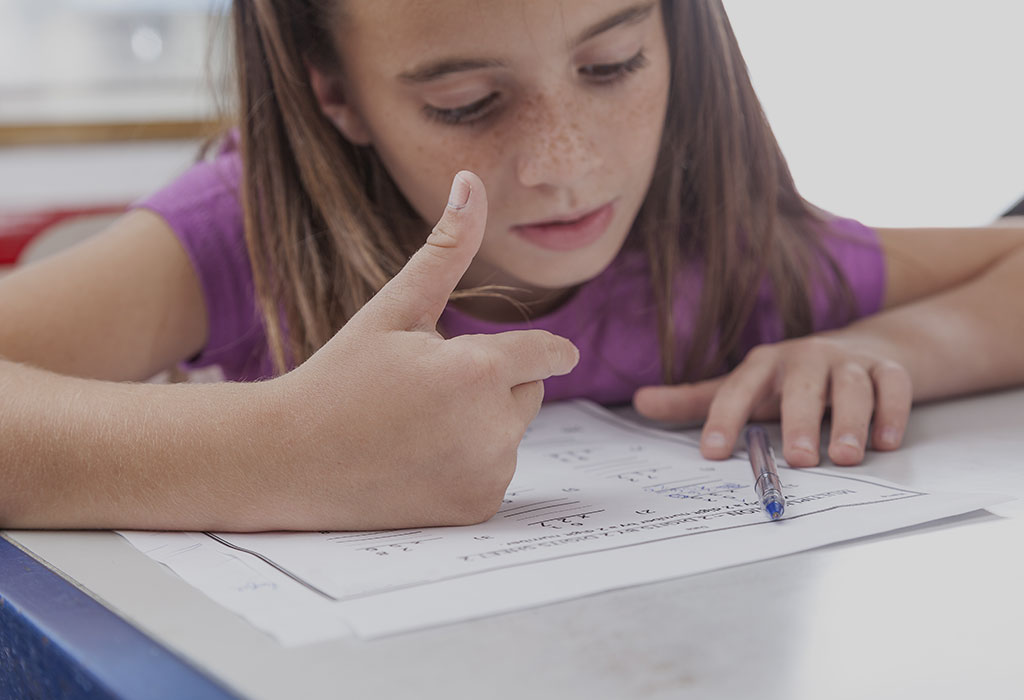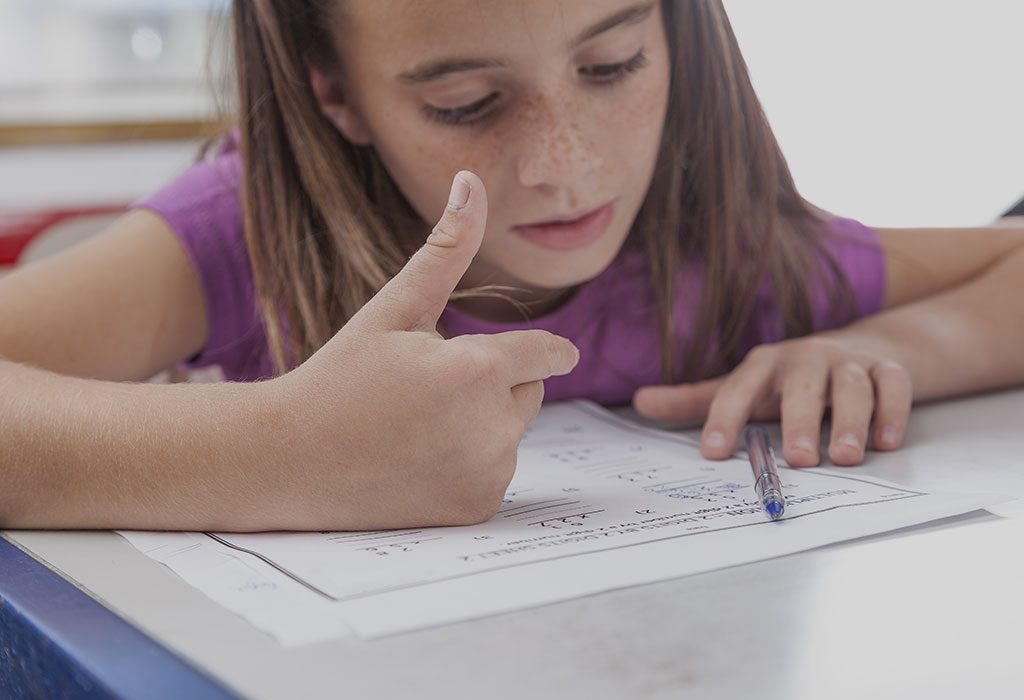 8. Sumdog
Kids may have a great time learning maths through the app's new 3D games.
Key Features
Kids can enjoy many features like turning the background music on and off, Nanometer to find out the level they have reached.
The 3d games with amazing graphics may make for an extremely entertaining experience.
Age Group: 6 to 12 years of age
Ratings: 4.4
Platform: iPhone, Android
Price: About Rs 250
9. Doodlemaths
This amazing app may accelerate your kid's learning of math concepts through personalised practice sessions.
Key Features
The app's curriculum-aligned program can adjust to suit the needs of a student and cater to his strengths and weaknesses.
The app has an adaptive, intelligent algorithm which challenges kids through fun games and questions.
Age Group: 4 to 14 years old
Ratings: 4.2
Platform: Android, iPhone
Price: About Rs 160
10. Wee Kid Maths
Your kid may become fond of this app because of its entertainment value and attractive designs.
Key Features
This app contains interactive math games with wonderful sound effects.
It offers different levels of games to accommodate beginners as well as advanced games for division and algebra.
Age Group: 5 to 8 years old
Ratings: 4.1
Platform: iPhone, Android
Price: About Rs 130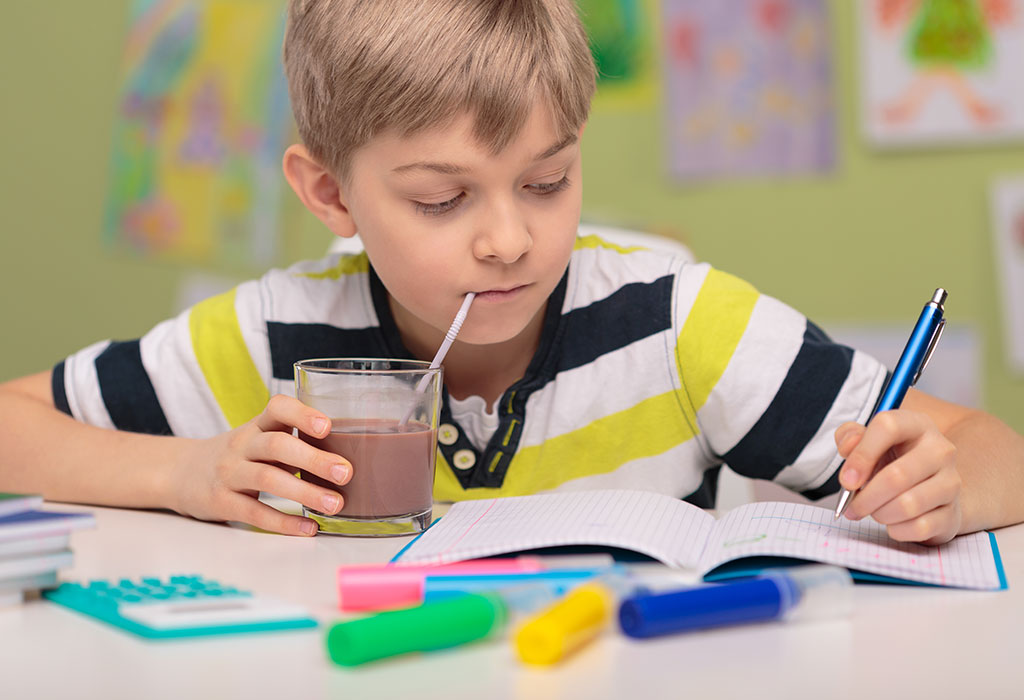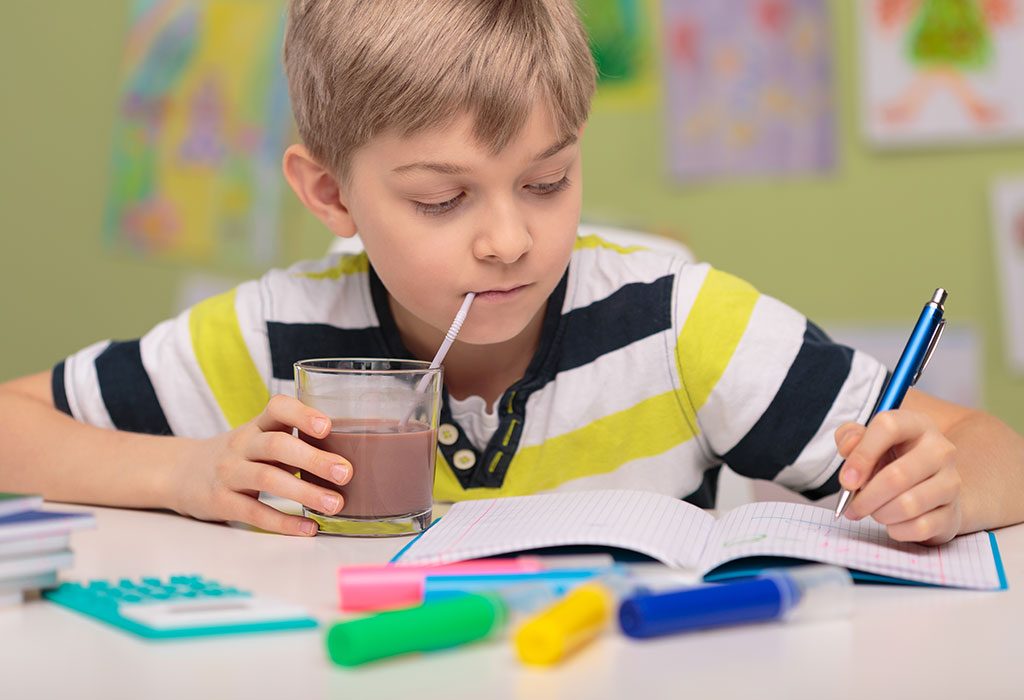 11. Kids Academy: Talented & Gifted
This app may increase your kids' confidence in maths through stimulating gameplay.
Key Features
This app offers a variety of topic-related videos, games, worksheets and a personalised learning plan to guide, track and report your child's progress.
This app uses animated flashcards, puzzles, memory games to develop several maths skills.
Age Group: 3 to 5 years old
Ratings: 4.9
Platform: iPhone, Android
Price: About Rs 270
Disclaimer: All the apps are suggested on the basis of popularity, key features and ratings and have not been tested by the experts.
Educating through play-way method may be the best approach parents can adopt to promote their child's learning. Technology today like the iPad, Android tablets support numerous interactive apps which may boost simpler and better understanding and learning. The different apps focus on introducing children to new concepts as well as allowing them to practice, improve and advance.
With regular practice, your child's reasoning and problem-solving skills will enhance. Your child may even develop a liking for this subject. And if he is already showing a liking, then he may be a logic smart-oriented kid. To work on his other 'smarts', get him FirstCry Intellikit – active learning for little ones.
Also Read: Benefits of Abacus for Kids