This Ancient Indian Science Has a Magical Solution To Lose Post Pregnancy Fat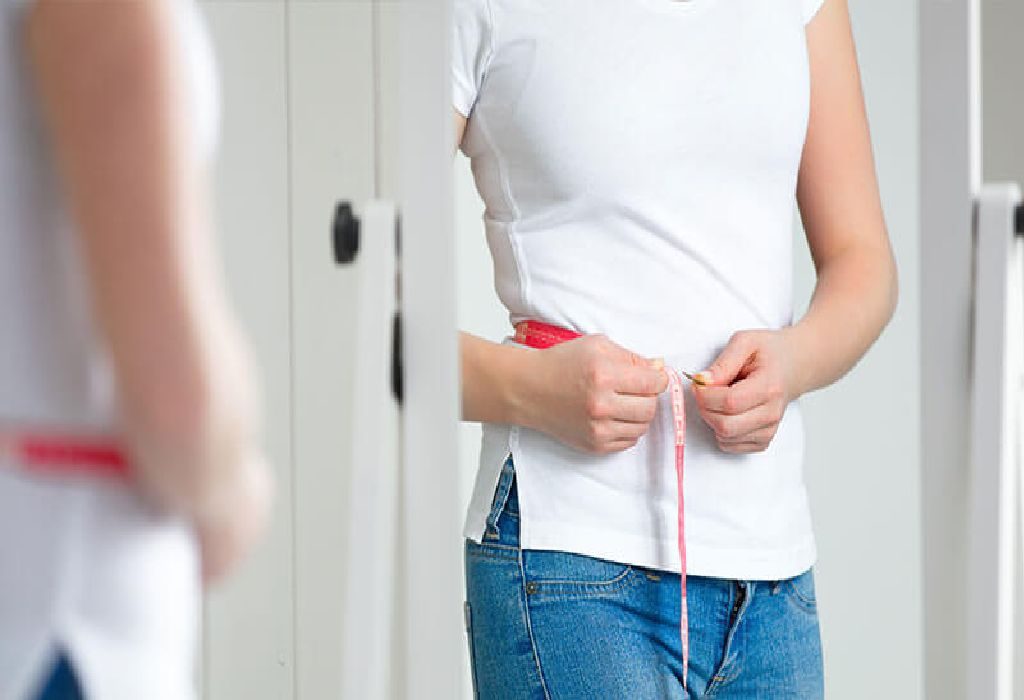 They say your life changes entirely after motherhood. Well, the change starts with your body! During your pregnancy and after your delivery, your body undergoes phenomenal changes to accommodate and nur-ture your little bundle of joy. Nothing is ever the same after you give birth – and your pre-pregnancy clothes lie ignored for months at a stretch, in a dark corner of your wardrobe. Post-pregnancy fat can be really hard to lose and it is also very frustrating, especially the fat in your belly region. You have tried exer-cise and diet control but nothing seems to be budging that weighing scale…
Excessive weight which we are unable to shed affects our self-confidence as well as our overall wellness. As new moms, you need all the energy and positivity you can garner and this is restricted if you are bat-tling body image issues. Many women turn to high-end brands and luxury-coated drugs for post-delivery weight loss. But did you know the answer has been lying within our reach for centuries? There's a magical solution rooted in the ancient Indian science of Ayurveda and it guarantees effective, effortless and safe weight loss!
The magic is actually a scientific reality. Digging up India's rich medical history reveals the efficacy of cer-tain herbs which can help tone a new mommy's body. Ayurveda has long established that these herbs when combined together work wonders to speed up the body's metabolism, suppress unhealthy appe-tite, and thereby help you shed the kilos. When aimed at post-pregnancy weight loss, they function by helping you beat fattening cravings while also nourishing your body with all the nutrients you need at this time. Not just that, the concoction when made correctly also reduces bad cholesterol and harmful triglyc-erides from your body. All this without any side effects for you or your baby!
So, how can you access the herbs in question and mix them together? Which are the ones that will work best? Well, you don't need to worry. Netsurf, a leading direct selling company in India, has created a product called Naturamore Pro-Grams which has already done this for you! It is almost effortless to add this to your life – all you need to do is ingest this concoction in tablet form twice a day. This will let your body benefit from the composition that lets you lose weight almost like magic…
Yugmaphallottatna: This is a species of a succulent cactus that supresses hunger. It also enhances stamina so you know you can keep up with your little one easily.
Guggal: It levels your body's bad cholesterol and triglycerides thus creating a detoxifying effect.
Garcinia Combogia: This is a fruit that boosts fat burning as well as your body's levels of serotonin.
Boehvaria Diffusa: This herb acts as a diuretic and reduces water retention from the body.
Triphala (Amla, Hirda, Behada): This mixture stimulates bowel movement and relieves constipa-tion.
Trimad (Chitrak, Musta, Vidang): This helps you treat intestinal worms and other problems, thus improving digestion.
Vidang Extract: This helps you restore your strength as a new mom. And you know you need all the strength you can get right now!
Aarogyavardhini: This helps treat distressing conditions such as obesity and anorexia.
So mom, say goodbye to horrible crash-diets and trying to squeeze in heavy exercise schedules. Yes, you need to maintain a healthy, balanced diet and get some amount of physical activity every day. Doing this will let your body warm up to the change and understand that it is time to lose those extra kilos you no longer need. Also make sure you consult with your doctor before starting any new regimen. But ultimate-ly, don't let post-pregnancy weight make you feel upset or frustrated. If you set your heart to it, you can make a change happen. Remember that natural miracles are always the best sort of magic!