The Story Of Lord Krishna's Birth & His Two Moms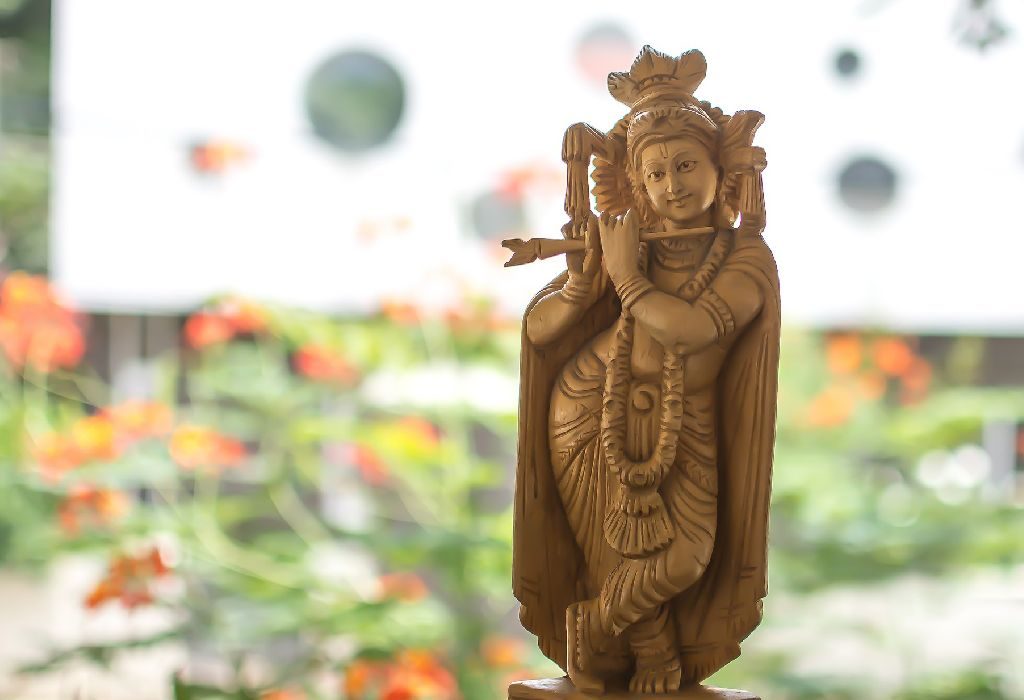 In this Article
If you're looking to share some interesting reading with your children, ask Krishna. Really! Lord Krishna life story is packed with adventure, emotion and wisdom, right from when he was Baal Gopal in Gokul to when he presented his Viraat Swaroop to Arjuna on the battlefield of Kurukshetra. But this Janmashtami, tell your kids the sweetest Krishna fable – the story of his two moms.
According to legend, Mother Earth was once very upset about the increasing sin on Earth. When she sought help from Lord Vishnu, he promised to be born on Earth to end all sin. It is Krishna's birthday (who was the eighth incarnation of Lord Vishnu) that is celebrated every year as Janmashtami.
Devaki Mata
Krishna had an unusual birth place – jail! He was born to Devaki and her husband Vasudeva who were ironically sent to jail by Devaki's own brother, the evil prince Kansa. He did it out of fear; a prophecy had come from the sky that Devaki's eighth son would grow up to be his killer. Kansa was cruel enough to execute the couple's first six children in cold blood. When Devaki was carrying her seventh child, she seemingly miscarried. However, the story goes that the child was actually transferred to Rohini, Vasudeva's first wife, and grew up to be Balarama, Krishna's elder brother.
The night Krishna was born, the couple were prepared in advance. Vasudeva secretly carried Baby Krishna out of the prison cell to Gokul (in Mathura, Uttar Pradesh), where he grew up with foster parents and was the darling of the village.
Mayya Yashoda
Yashoda and Nanda were Krishna's foster parents. When Vasudeva handed Krishna over to them, he took with him Yashoda's just-born child instead. She was, however, no ordinary child. This baby girl, who was the incarnation of Yogmaya, flew out of Kansa's hands when he tried to destroy her!
In Yashoda's household, Krishna grew up with utmost love and care, even though he was always stirring up some mischief or the other! In the childhood days of Lord Krishna, he became famous as Makhan Chor (butter thief) and an expert with the flute. Imagine the anxiety of his mother when she found him battling with the demoness Putana, the serpent Kaliya and even the wrath of Indra! Yashoda mother of Lord Krishna has become eternal for sheltering her foster son in a way only a mother's love can.
Interesting as it is, there is a very important takeaway from the birth story of Lord Krishna: nothing can parallel a mother's love. Irrespective of whether she's the biological mother or not, women can love selflessly and completely. But they can also be disciplinarians if needed. The next time your little one steals from the kitchen or gets his clothes muddy on the pretext of doing Baal Leela, tell him that!
Also Read:
Childhood Krishna Stories for Kids
Tips to Ensure Child Safety in Dahi Handi
Janmashtami Celebration Ideas for Children