The Best Way to Encourage Kids to Play Creatively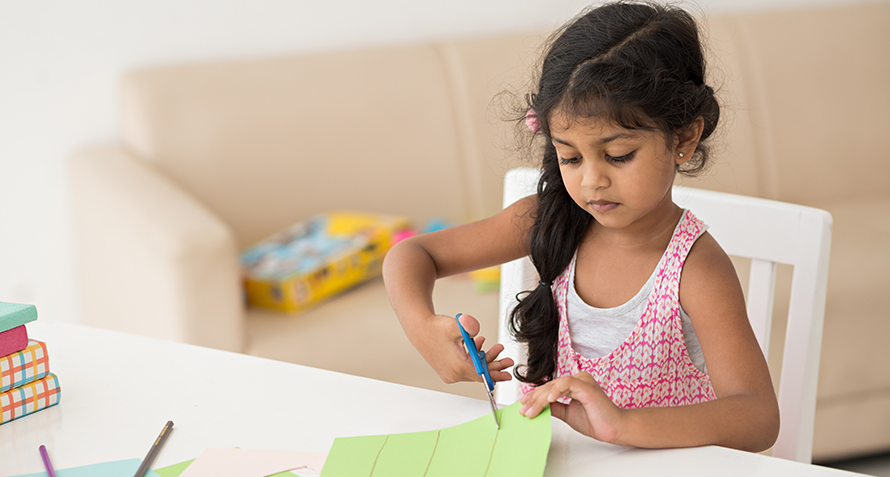 Every child that comes into this world is special in their own way. Your kid is special too! Soon after birth, your little one starts growing rapidly and starts to experience the new world. Initially, toys and sounds will take charge of entertainment. As your kid grows up, you will find it easy to engage them with a tablet, TV, DVD or video games. But in the long run, these things can damage your kid's brain beyond repair. This is the most common concern of the modern day world.
So what to do? Well, the best way is to encourage your kid towards creative play. There are many ways to do that and the top ones are below.
1. Have a space
Creativity in your child will not unfold on the sofa near the TV or on the bed with toys. The creative side will unfold in an area designated for it. Make a space for the same in your home. Dump some concept toys and also some accessories to let your kid play with something creative. Imaginative play is the same as creative play. The special place will just fan the creativity inside your kid. Soon, you will notice the place turning into something special.
2. Offer help
One thing to understand here is, your kid cannot become creative overnight or playing solo. It is always important that you as a responsible parent become a part of kid's game. This will give your kid a sense of security and thus the ability to express more. Being a part of the game will also help you analyze if the game is among the best for your kid. Thus, help your kid in return.
3. Divergent games
Encouragement is the key and you must not miss out on this. Make sure that you let your kid play a game which can have different ways of playing. Like making a sand castle; the sand can remain the same, but the castle can be different every time. Creating imaginary figures will also unlock the creative side in your baby. Play a puzzle that has multiple answers and let your kid find all of them.
4. Do not pressurize or dictate
Never dictate a situation to your kid or fix a particular play only. These can have a jailing effect on your kid. Rather, facilitate the games that your little one wants to play. Become a horse or an elephant for your kid and let them ride you. Let your child lead the game and you are a puppet. Listen more and also act more.
5. Motivation
You as a great parent should always try to motivate your kid. A small appreciation can make a huge difference in your kid's routine. Encourage his ideas and watch the magic.
Creative play is a great boon for development and your kid should undergo such an exercise. Make sure that you just have enough time.