Summer Fashion Essentials for Your Little Sunshine!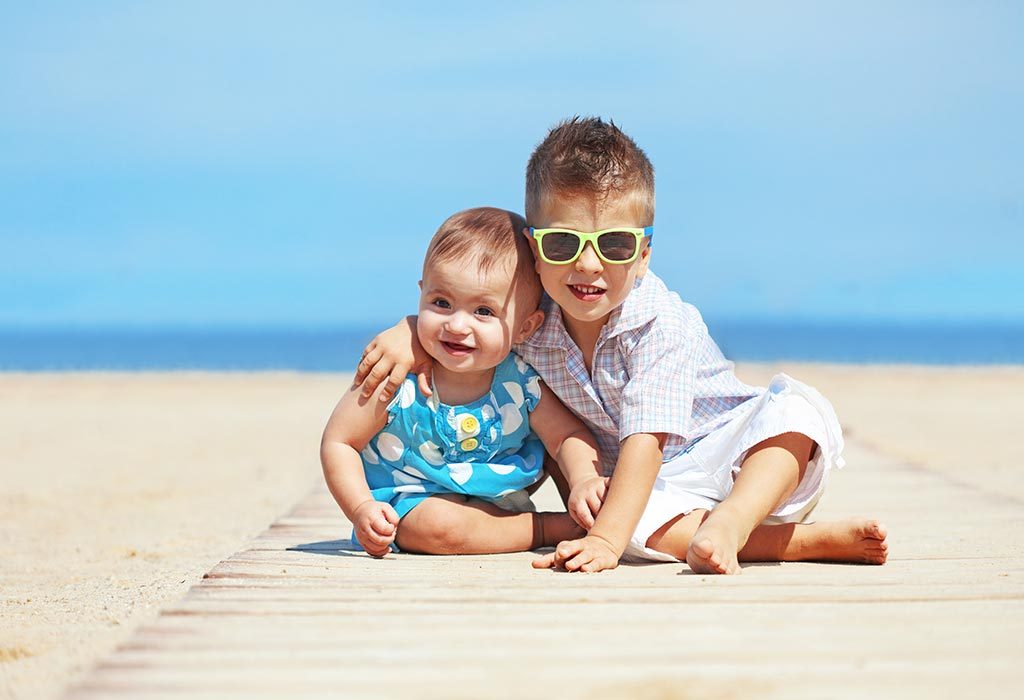 In this Article
Summer is officially upon us – the days are longer, the heat is peaking, and mangoes have started making their much-awaited appearance. For families, especially with school-going kids, summer also beckons vacation fun! It's time to plan those fun trips to new destinations and kick back for some well-deserved time with family. Dads and moms, have you started shopping for the trendiest pieces of this year's summer fashion? More importantly, have you started putting together your little one's fun yet functional summer wardrobe yet? If not, don't worry much, because we have you sorted with some of the cutest kids' summer fashion choices out there!
Summer Essentials to Stock up on for Your Little One!
From rompers to shorts to frocks to the most adorable swim gear, take your pick from among these fun choices that are guaranteed to make your little rockstar's vacation pictures look fabulous!
1. Frocks and Dresses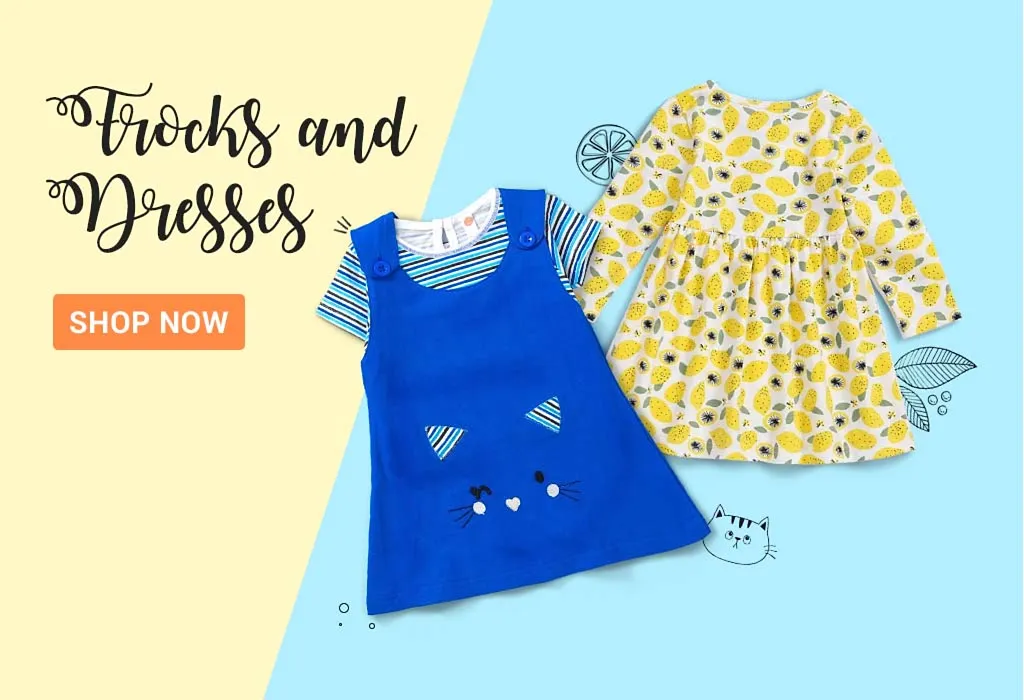 Summer calls for comfort as much as it calls for mangoes and ice creams! Ensure that the heat doesn't get to your little girl by dressing her up in one of these comfortable yet gorgeous frocks. Be it florals and prints for a day at the beach or trendy designs for a summer party, your princess is going to shine in style this season!
2. Sets and Suits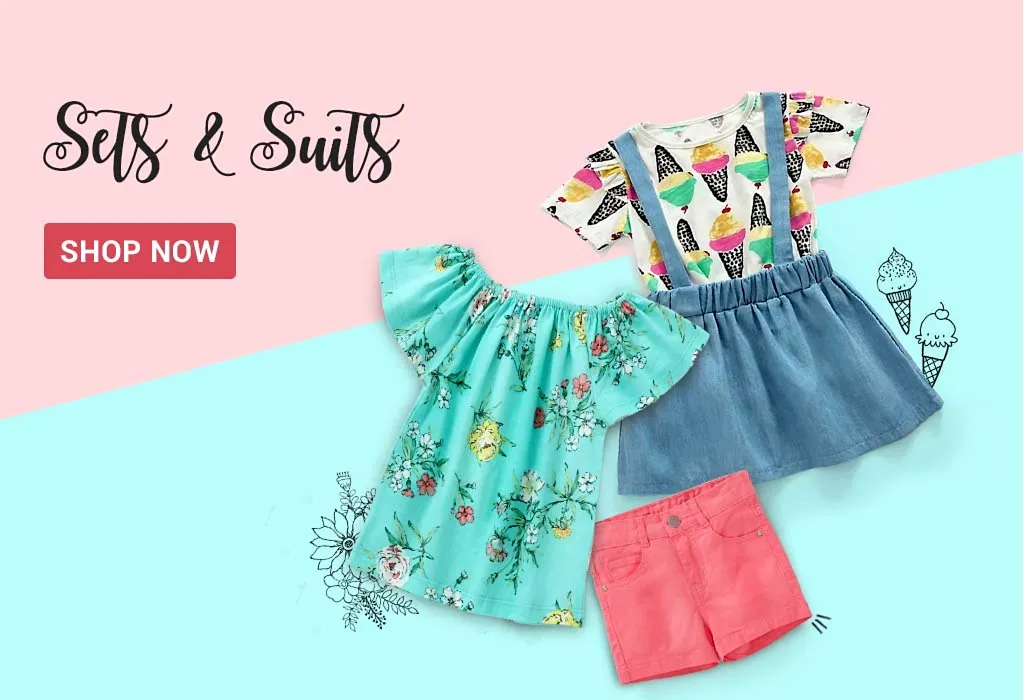 There's nothing like a simple top/tee and a pair of shorts or a skirt to really amp up your baby's comfort levels right? This classic outfit never goes wrong when it comes to making babies look super cute while not testing their patience in the cruel summer heat. And as for your little girl, don't miss out on the co-ords in different patterns – that trend is not just for you, ladies, it can be for your baby too!
3. Tops and T-shirts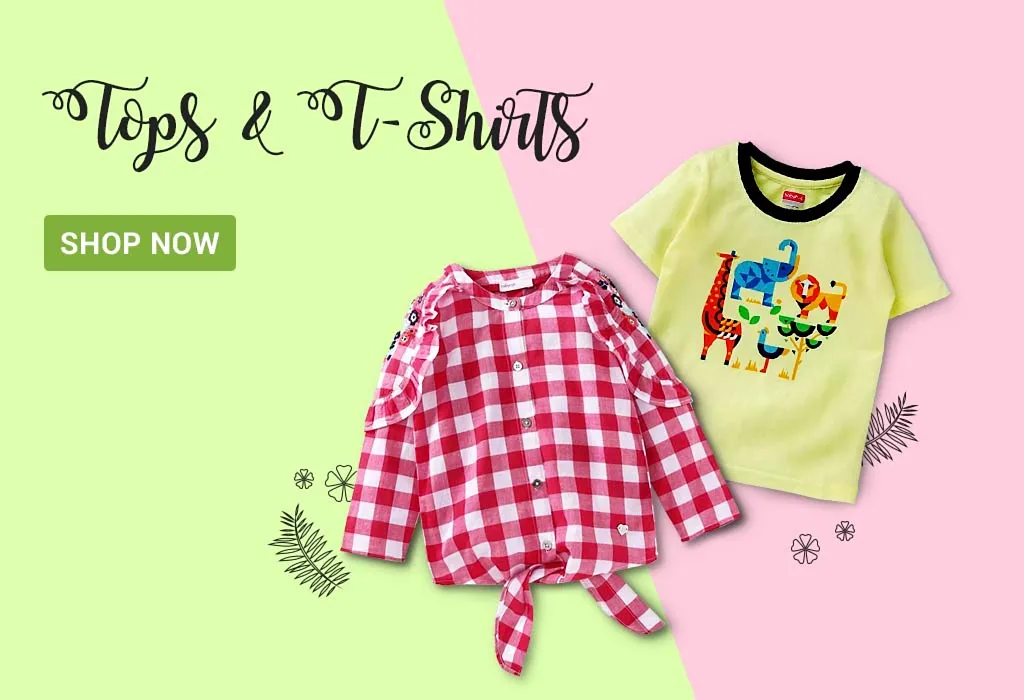 Out comes the sun and out come the tees and tops, are we right? Well, it certainly is that way for most adults – we can't wait to get into a light cotton t-shirt that can keep us cool in the heat. Your kids are no different – so make sure you stock up on some of these cool options for your little girl and boy alike. Whether they're playing outdoors or heading out on a city tour while on vacation, these tees and tops for boys and girls are perfect for a casual day out.
4. Shorts and Skirts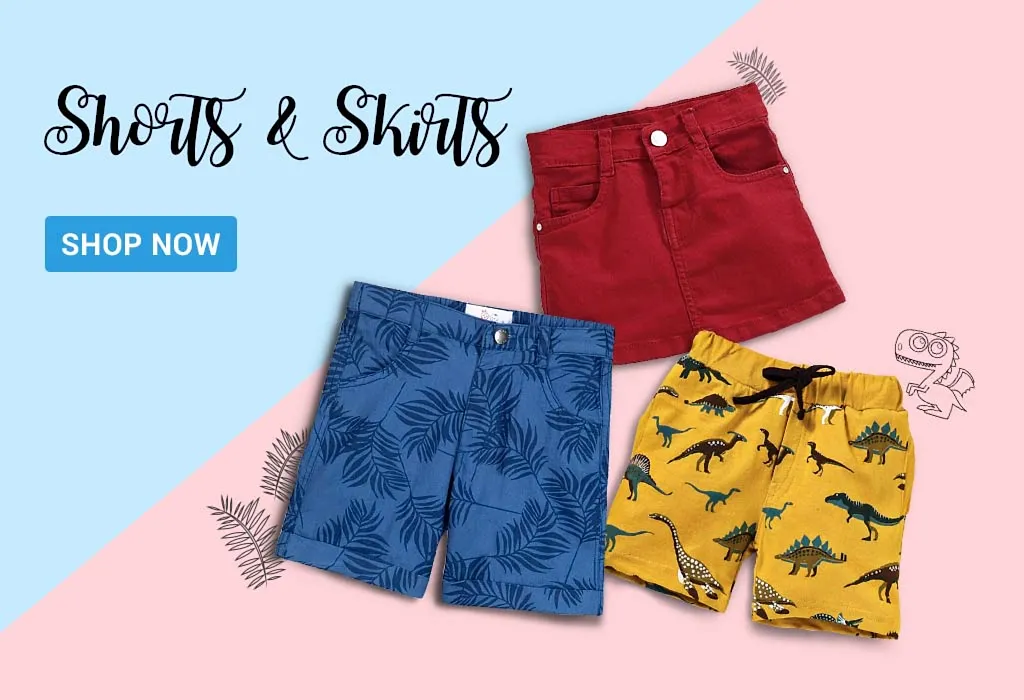 How do you make sure your kids' tops and tees look amazing? By pairing them with these super-cute shorts and skirts, of course! From the cutest denim skirts to fun suspenders to playful beach shorts, we've got them all! This way, you get to make a few ready sets and suits for your kids before you travel for your holiday – deciding outfits for different days and occasions (and therefore, packing your child's suitcase) made easy!
5. Onesies and Rompers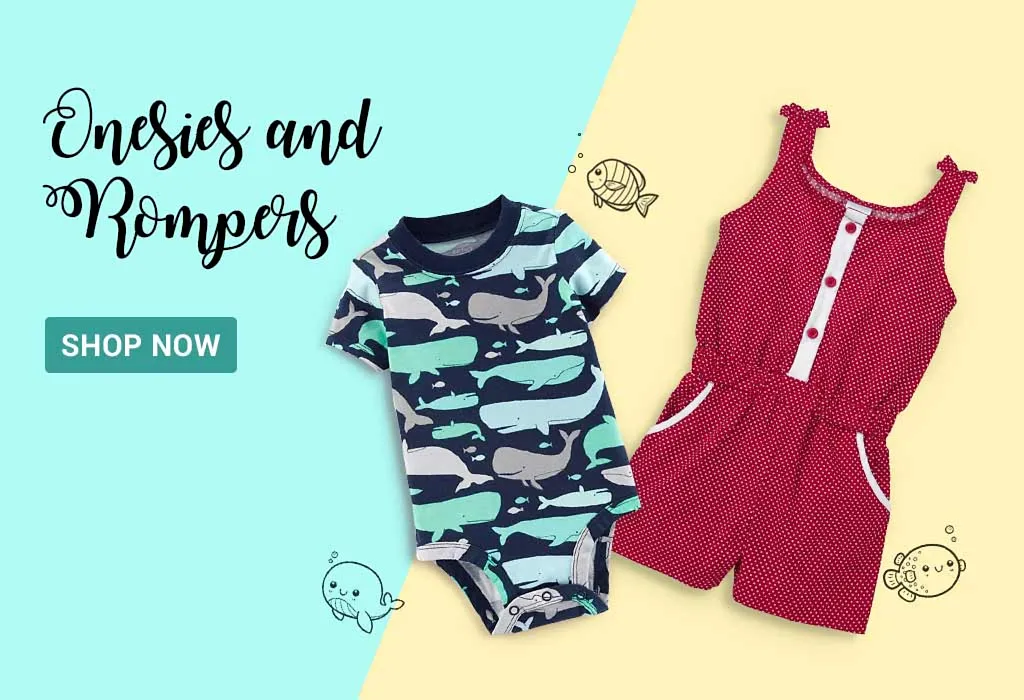 These are perhaps the main items of baby clothing that can instantly elevate your already adorable baby's cuteness levels! Dungarees and onesies don't just make your baby summer-ready; dressing your baby boy in a tuxedo-style romper in particular or your little girl in a floral jumpsuit will have you conducting a mini photoshoot for him or her right at home! Take your pick from this lot we've curated for you – choose the simple outfits for daily wear but make sure you grab a couple of trendy ones for an occasion where your little one can shine!
6. Swimwear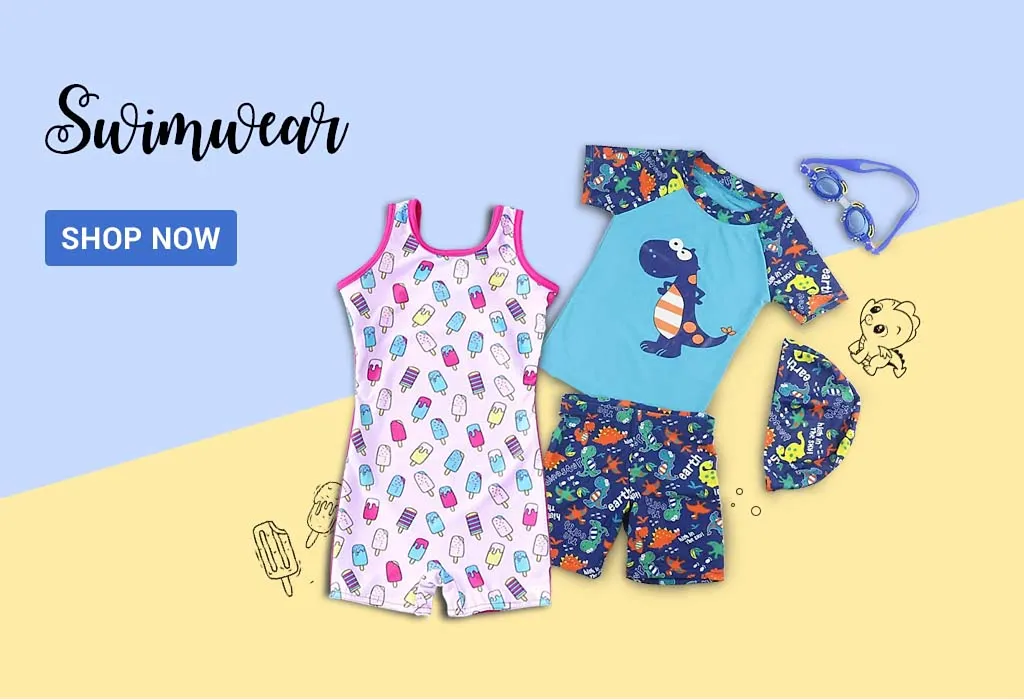 What's as synonymous with summer as sunscreen is? That's right – a visit to the beach or a day by the pool! Get your child ready to make a splash with these gorgeous pieces perfect for a lazy or active day in the water. And if your child is starting off with swimming activities at summer camp, well, no better time to stock up on some lovely swimwear!
7. Footwear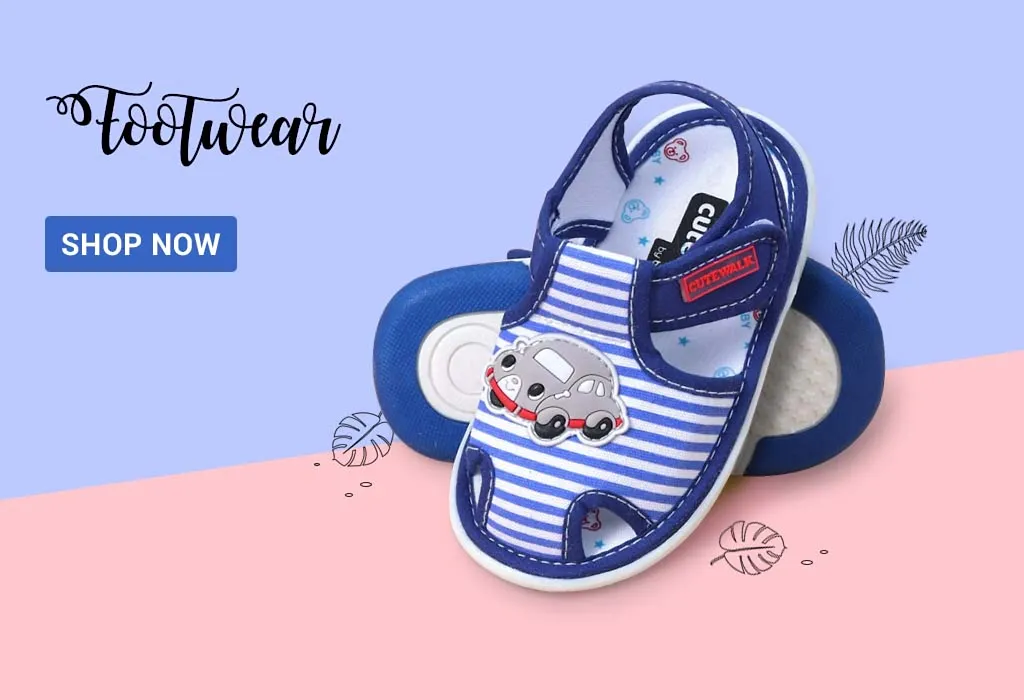 No doubt, sneakers, whether for kids or adults, are pretty convenient to wear. But in hot summers where you crave for breathable fabrics that don't weigh you down or cover you up, it's only natural that sandals become your summer favourite. And they're going to become your kids' favourites too! Ranging from dainty designs to pair with summer dresses for girls or cute and sturdy sandals for boys to match their summer playtime outfits, check out our wide (and we mean really wide!) range of footwear for kids!
8. Sunglasses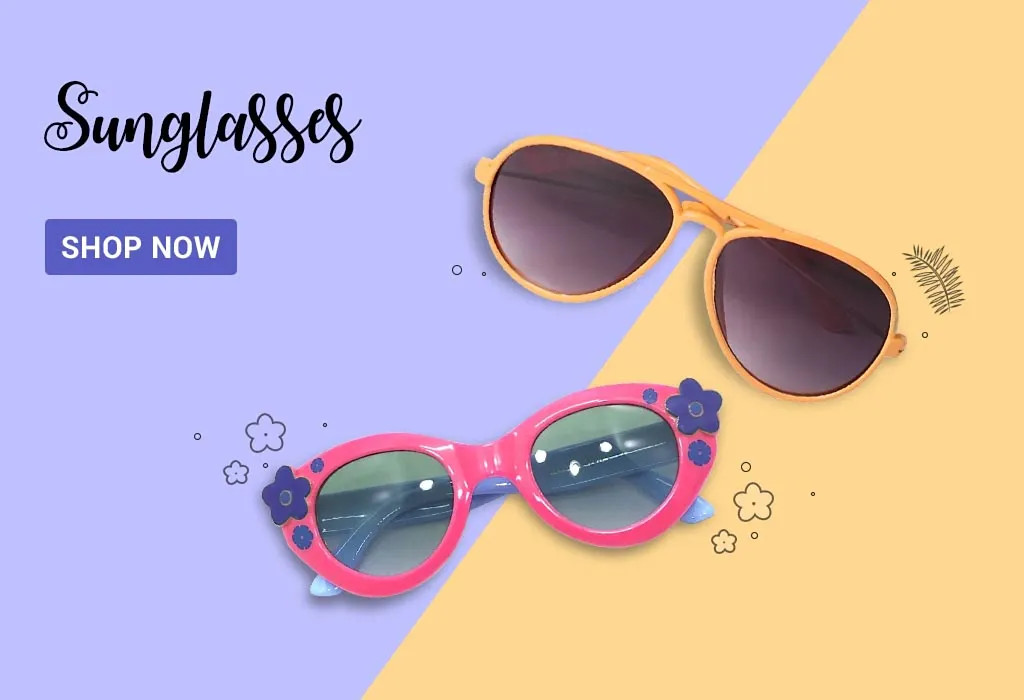 Nothing screams 'summer vacation chic' as much as your kid all dolled up in a gorgeous outfit topped off with a pair of fun sunglasses! Not only do sunglasses help protect his or her delicate eyes from the harsh sunlight, but they'll also add a level of 'awww-mph!' to your child's overall look. Look out for designs ranging from race tracks to animal ears to pretty flowers to solid colours to retro chic to name a few. You're sure to find something your child will LOVE (and never take off!) among these choices!
Also Read: Summer Themed Baby Photoshoot Ideas
9. Summer Caps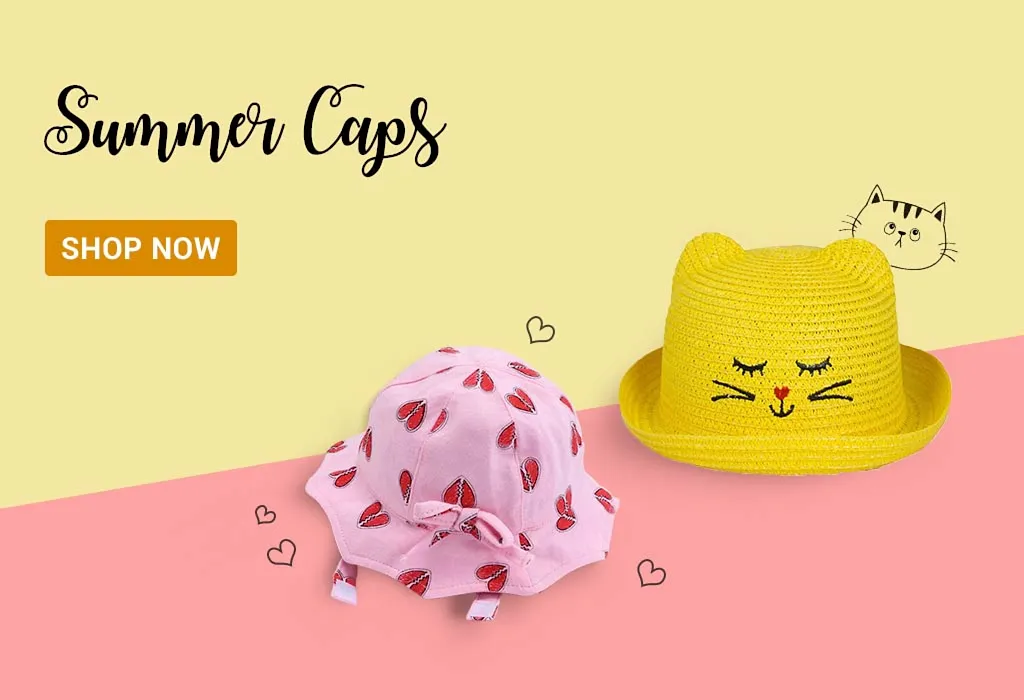 Another example of fun and functional clothing items is the classic summer cap or hat – fun because it instantly adds a glam factor to your child's look, and functional because it helps protect them him or her the glaring rays of the sun. Fedoras, panda/bear/kitten caps, pretty floral summer hats, berets – you name it, we have it!
That's a wide range of summer clothes for babies and kids to choose from, right? Make sure you slather on plenty of sunscreen before dressing your kid, whether it's just for a few hours out in the sun during playtime or an entire day's event like a fun summer party. And don't forget to click plenty of pictures of your little one as he or she rocks these summer looks!
Also Read:
Effective Tips for Dressing Up Your Baby in Summer
Baby Care Tips in Summer