11 Summer-Themed Baby Photoshoot Ideas to Try at Home
Summer is all about vacations, beaches, sunbathing, long swims, and rejuvenation. However, some cannot seize the opportunity every year, especially if they live far away from their holiday destination. For those who can, the current lockdown is pushing plans ahead. Worried you won't have a vacation album this year? Well, we think nothing should stop you from enjoying the summer even when you are stuck at home. Use the magic of photography and the cool ideas given below to create a stunning summer-themed baby photoshoot album for your little sunshine at home. Water we waiting for then? Let's check them out!
Video :
9 Amazing Summer Baby Photoshoot Ideas to Experiment at Home
Summer-Themed Baby Photoshoot Ideas to Try at Home
It's summer, and the memories are waiting to happen! With a baby at home, chances are this lockdown has given you all the extra time for cuddles and play! You know what else you have time for? A fun photoshoot so that you can preserve these memories for life! Try these summer-themed baby photoshoot ideas and create a fun photo album for your tiny tot.
1. Bath Time
Think summer heat and all that comes to mind is how to keep your little one cool. And what better way than a refreshing bath for your baby. It is a great activity to bond with your little one, and gives you a photo-op! Think of all the splish-splashing and gurgles!
Choose a location in the house where you get the best light, place the bathtub, fill it with water and scatter some colourful bath toys before getting your munchkin in it. Add a little 'no more tears' bubble bath for some foam, for that extra touch. Nothing has to be perfect; just ensure you spend some time playing with your baby to set the mood before you pick up your camera to get some brilliant photographs.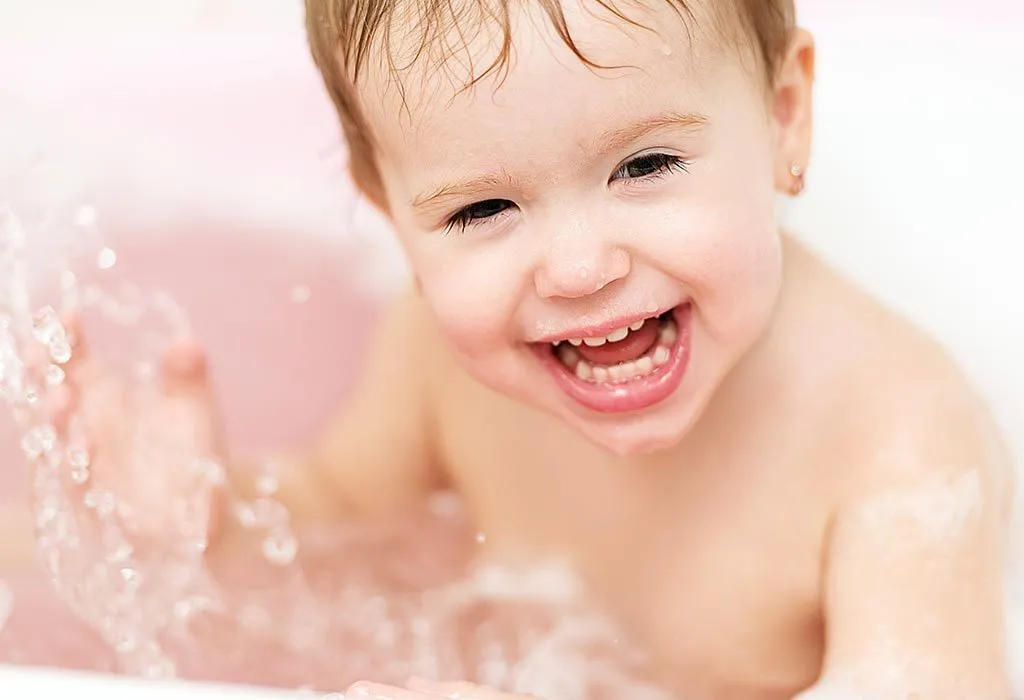 2. Swimming Baby
This one needs a few props and some imagination, but the result can be fabulous! Get a blue-coloured bed sheet and lay it on the floor. Create some ripples on the sheet. Place an inflatable ring and gently put your baby on the ring. You may place a small pillow inside the ring to support your baby. Be sure you dress your little one in a colourful swimsuit without which she won't be able to swim in the pool. Capture some breath-taking pictures from the top.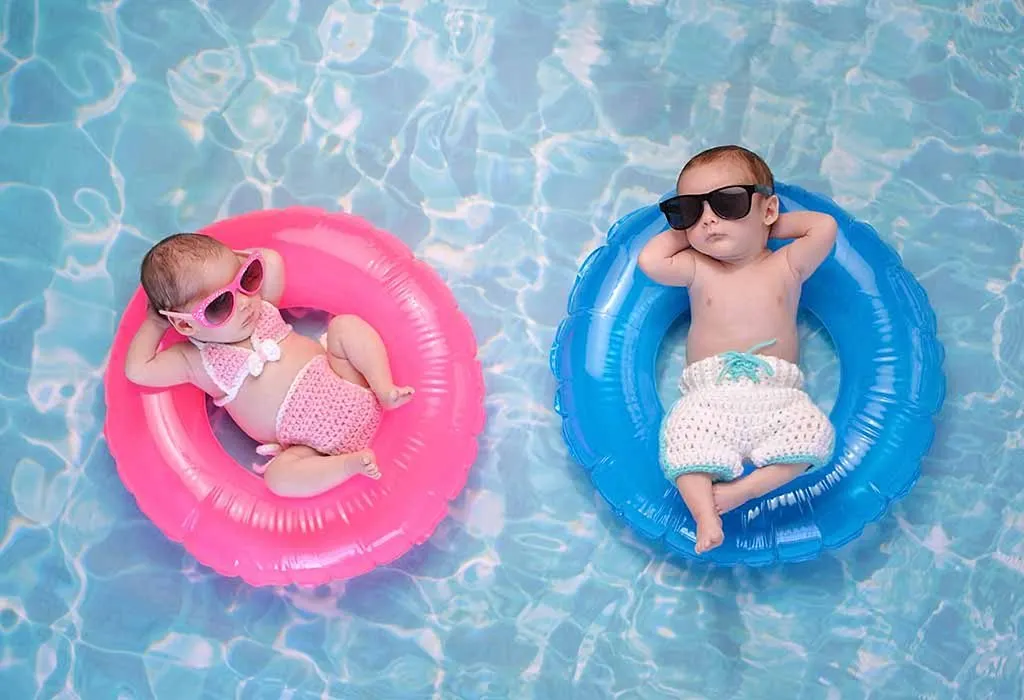 3. Surfboarding Baby
For some parents, summer is all about catching a wave. All you need for this idea is a surfboard, or a bellyboard, and some space. Secure the surfboard/bellyboard by a wall and let your baby sit or lean on it. You may even place the surfboard on the floor to capture an A-frame! Of course, if you don't have a surfboard already, try making one with cardboard if you're feeling particularly artsy!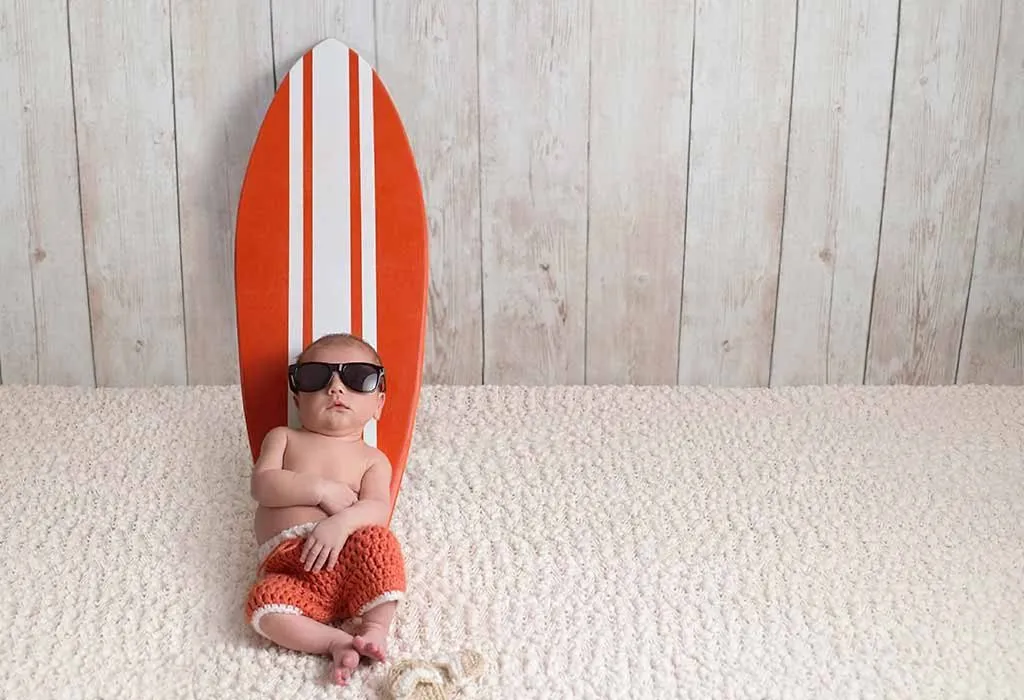 4. Beach Baby
This one is for the beach lovers who couldn't go to a beach this time. You'll need a beige bed sheet for the sand, and a blue one to get your wave going. Spread the beige sheet on the ground, and lay the blue sheet overlapping in one corner. Roughly pleat the blue sheet to form the waves. There, your sand and the sea are ready! Place the towel on the beige sheet and gently keep your baby on the towel. Decorate the beach with a tube of sunblock lotion, some colourful clothes, sunglasses, hats, etc. for a "salt in the air, sand in my hair" feel.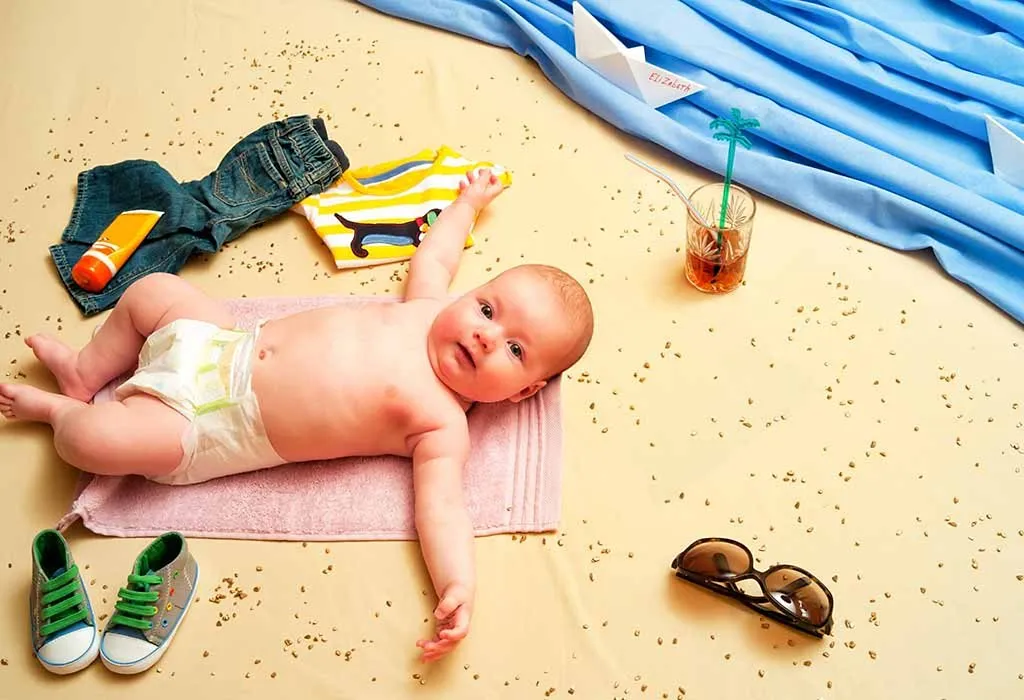 5. Honey, I Packed the Baby!
You will need a suitcase, big enough to accommodate your tiny tot for this photoshoot. Open the suitcase and pile it with some baby summer clothing and toys. Gently sit the baby inside the bag on top of the clothes. Give him a pair of glares and a hat to play with, and click the best photographs for your summer album!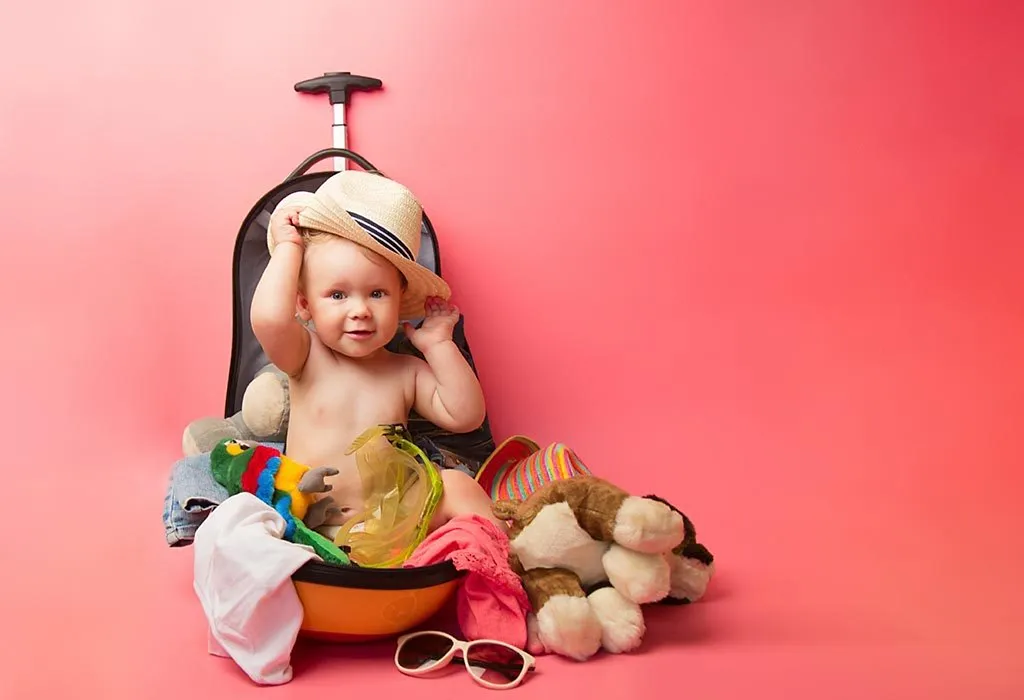 6. Lounging Baby
If you have a pool area, you will have plenty of ideas for your baby's summer photoshoot at home. However, if you don't, you can use this idea and add a lazy lounging set of photographs to your summer album. What you need is a chair, an area of the house where you get the brightest of light, and your baby in her summer outfit. Use angles that will make your baby look like she was made for sunny days and is giving laziness its due respect.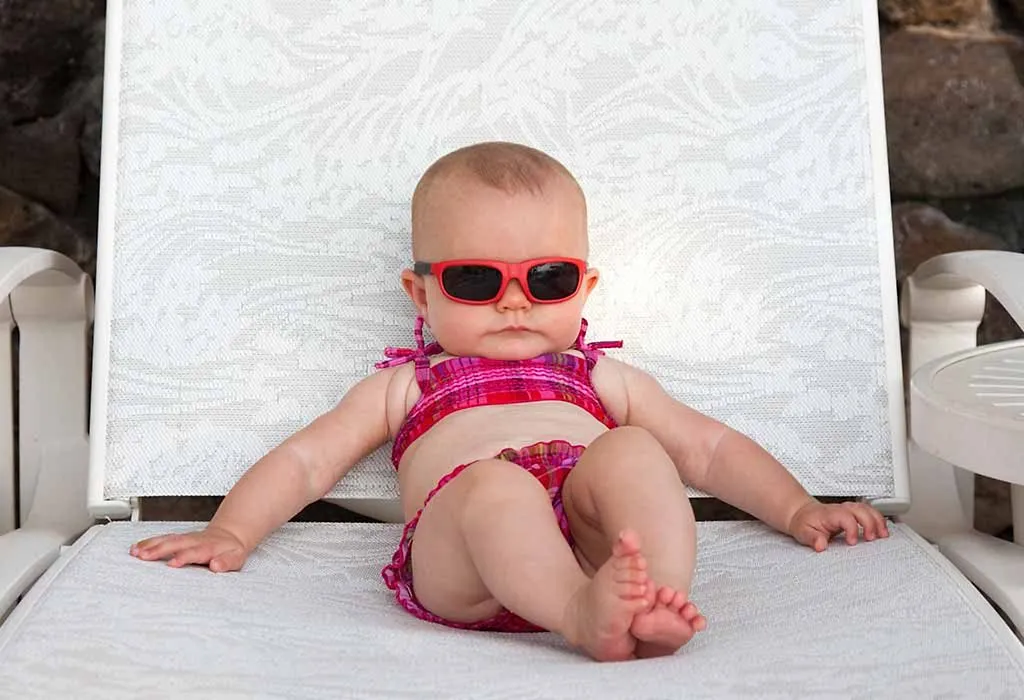 7. Scuba Baby
This idea can be teamed up with the beach baby idea. Lay the beige and the blue sheets to form the sand and the sea. Place your baby on a towel and keep some scuba gear around her. Let her play with the gear if she fishes to and you will get some great pictures! You might have to use filters or animation if you don't own scuba gear, of course!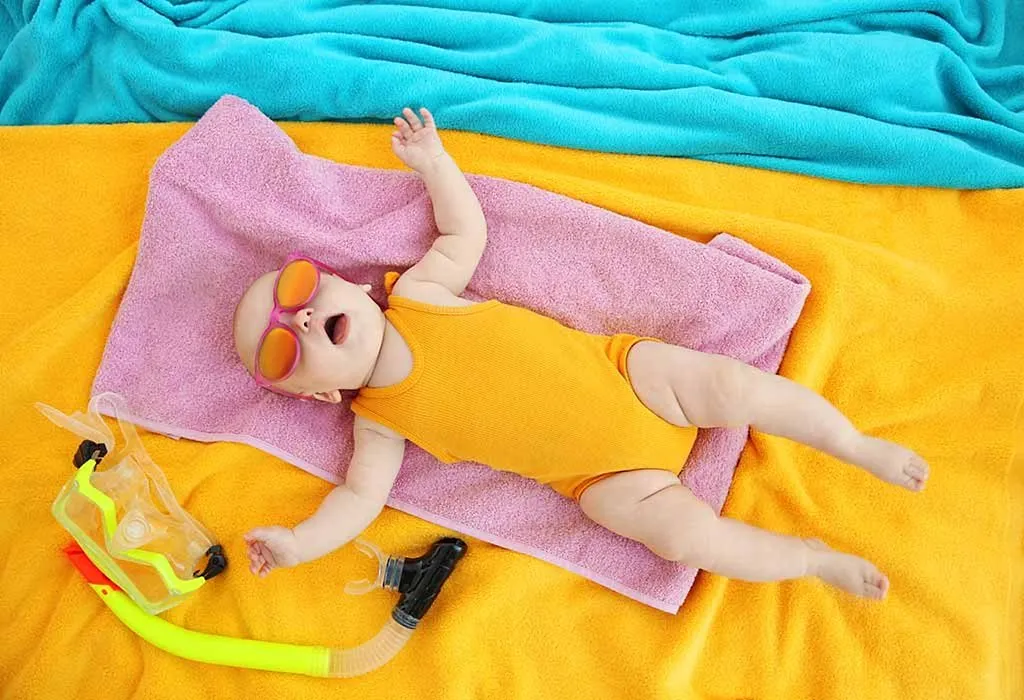 8. Sailor Baby
The sailor baby photoshoot idea is for those who are all a-boat the seas and would go sailing at the drop of a hat. Dress your baby in her sailing clothing. Go for white and blue if you're not sure about the colours. Use a white background in the house. You can paint a wall, or use a white-coloured wooden plank, or a white/blue chart paper or fabric as the backdrop. Hand your child a toy ship to play with, and you are ready for a ferry impressive sailor baby photoshoot!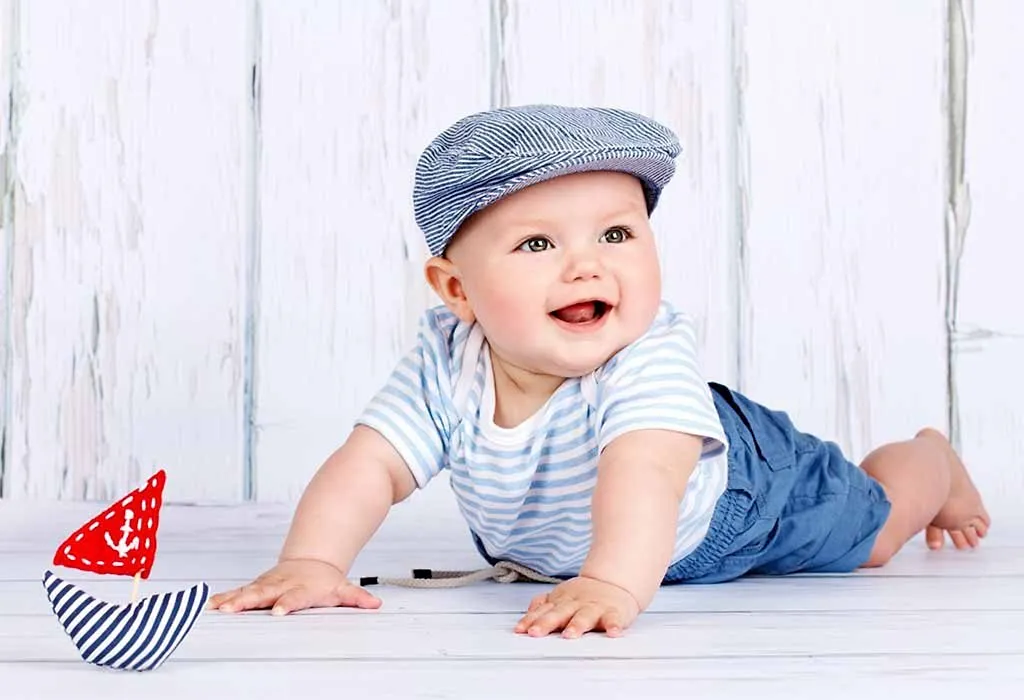 9. Road Trip
A road trip is another great theme for a summer baby photoshoot at home. Use your baby's toy car if she has one, or make one with some cardboard boxes. Then, pack some snacks along with the luggage and place the kid in the driver's seat. Get clicking!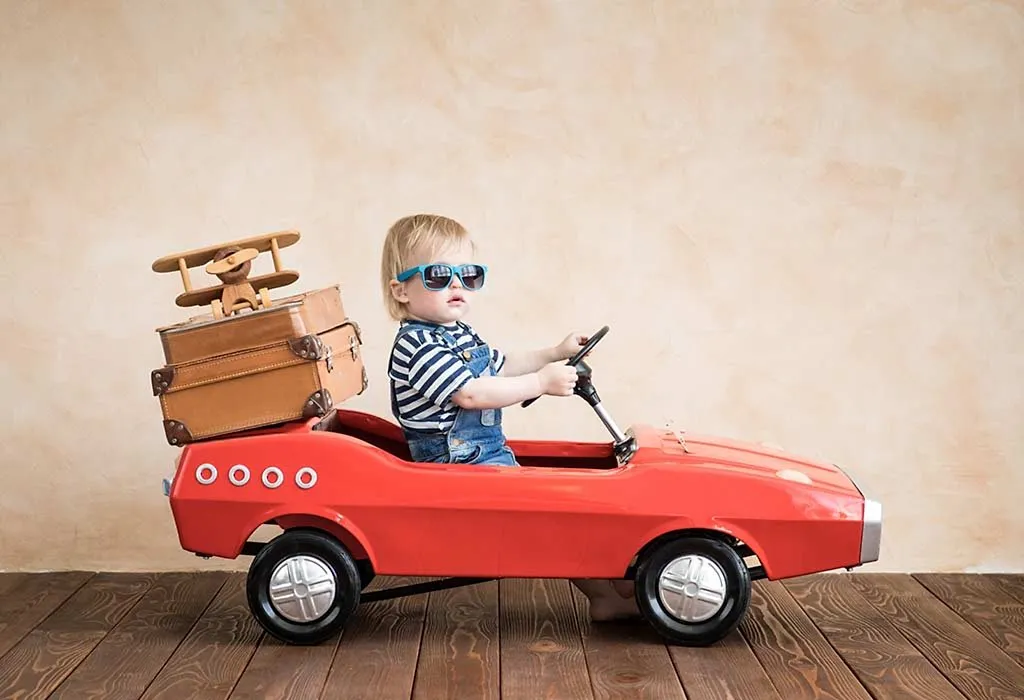 10. Watermelon Baby
Summer fruits like the watermelon can be an interesting prop for baby photography. Give your little one a big slice of watermelon and go crazy with the camera. If you have a large watermelon, you can also scoop the flesh and place your tiny tot inside it. Let her chew the sides or give her a piece of watermelon in her hands. After all, she's one in a melon.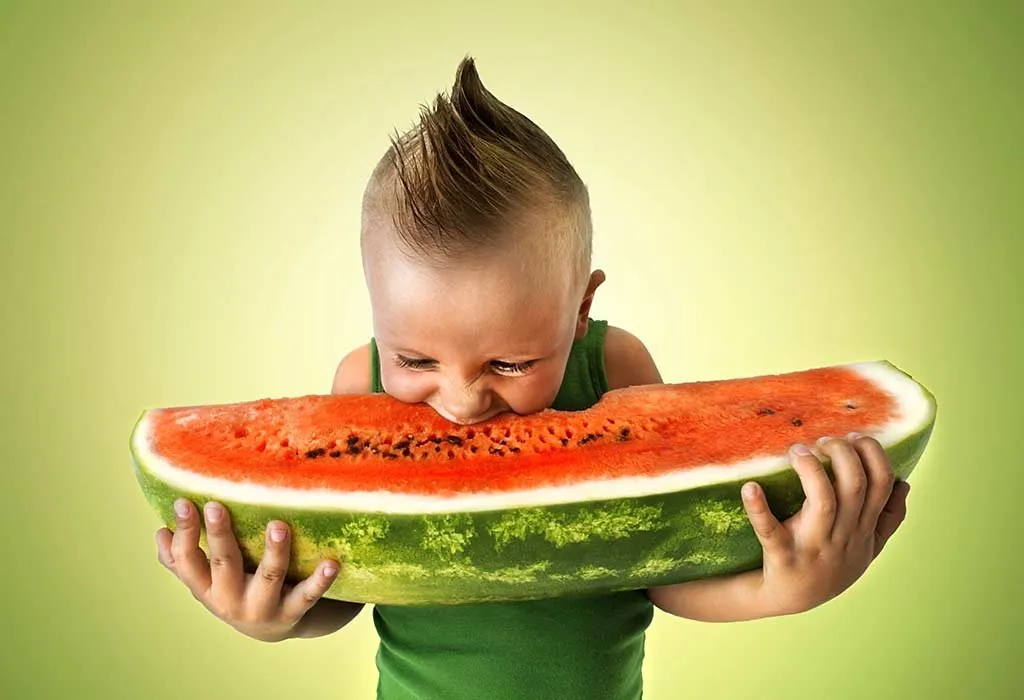 11. Ice Cream Fun
And lastly, what fun are summers without ice cream? Make it sunny with a chance of sprinkles, with this exciting summer baby photoshoot idea. Decide a spot in the house, buy your little one's favourite ice cream and dress her in a cool summer outfit. Experiment with the angles and take as many pictures as you can while she's chilling, enjoying her delicious summer treat, and thinking how cool you are! Remember, if this one gets messy, all the better for those sweet, summer framed memories!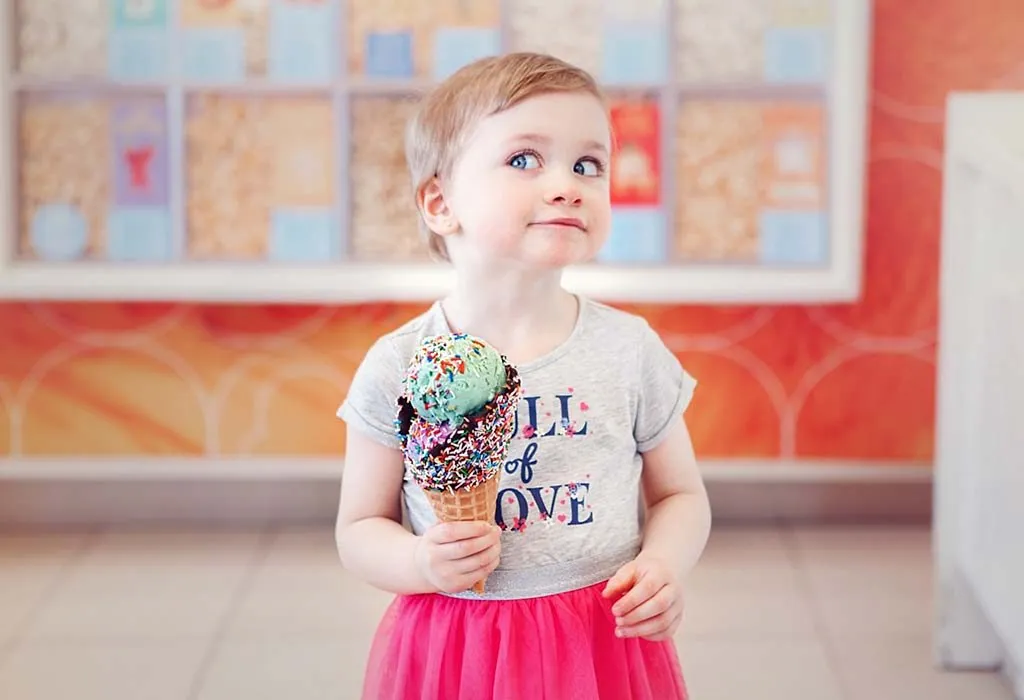 With these ideas, you can capture priceless moments at home. Explore the entire house to come up with different locations for the photoshoot. Use the indoors and the outdoors also if you have one. We'd like to give one more tip here – ensure your baby is well-fed and well-rested before you begin the photoshoot. And, you are shore to get some great snaps of the sea-sun.
Also Read: Creative Photography Ideas for Babies