Snapchat for Kids – How Does It Work and Parental Control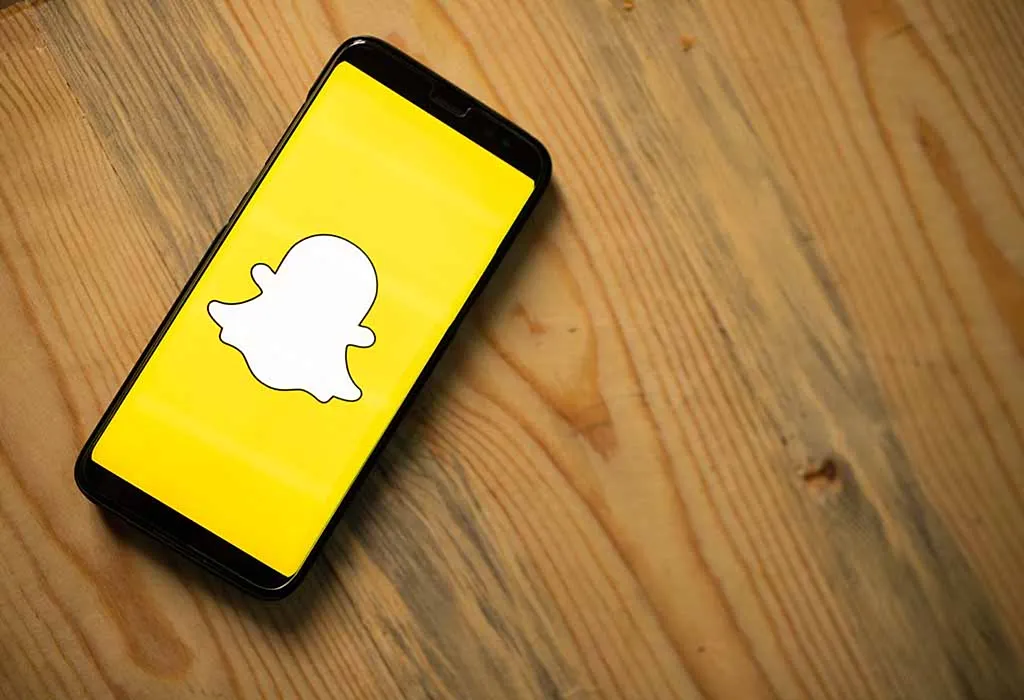 If you're looking for a messaging app that lets users share pictures and videos that disappear once viewed, Snapchat is one of the most popular choices. This fleeting nature makes it quite appealing to all teens. It allows casual conversation without leaving a log of everything you post. It is a "new type of camera" or snaps that is mostly used for capturing a picture or video, adding effects like filters and lenses to enhance them for sharing with friends.
What Is Snapchat?
Among the most downloaded social media apps of today, Snapchat has 293 million daily active users as of the second quarter of 2021. Available on Android and iOS devices for free, it is developed as a photo and video sharing app that allowed instant sharing with friends, families, and followers. These images can be sent as they are, or with captions, or customized with various inbuilt editing and drawing tools. The creative messaging interface, easy accessibility, constant supply of new photo filters, effects, stickers, and Bitmoji integration provides a fun way for its users to express themselves. It also offers games, news and entertainment, quizzes, and even serialized shows from top pop-culture brands. Most parents are unaware of the unique capability of Snapchat to provide a unique educating experience to their children. It works like a window to the world that stimulates a child's curiosity to learn new things. Apps like Snapchat humanizes the teacher as a real person who can connect more effectively with the new generation in the virtual space. By hiding behind the perceived safety feature of this app, reluctant students can easily reach out to their teachers through this app. Moreover, Snapchat can be used as a learning app to snap the important lectures, fun activities, or any other major events of a class. Furthermore, Snapchat Q/A can be used to engage in an insightful discussion that helps in academic progress. As your kids start to have their own smart devices to access the internet and apps, it becomes imperative for parents to be mindful of the apps they're using and the content they are consuming. Here are some tips and tricks and the latest Snapchat parental guide to keep up with your social-media-savvy teen.
Why Kids Love Snapchat?
Kids love Snapchat because it is easy to use and designed for Gen Z with short attention spans and prefer to communicate visually. Snapchat is time-sensitive – it auto deletes content after messages have been viewed and both users have left the chat. Its use of pictures to express feelings and share experiences makes the medium highly intuitive to use. Teens find Snapchat to be a more accurate reflection of self and surroundings without the peer network or followers that forces Facebook and Instagram users into highly curated and artificial self-images. Kids are drawn to the quirky camera and cool filters of Snapchat for pictures and videos. Plus, many like the sense of security while using Snapchat, as nothing stays on the app or in people's feeds. Many teens use Snapchat for conversations more connected and more "emotional" than texting or messaging.
How Does It Work?
For using Snapchat, you first need to create a handle. You need to use your name, email address, and birth date. Uploading new names or searching for people you know increases your contact list on Snapchat. You can also use your Snap Code to add them as a friend. Here photos start the communication, so tap the big camera circle and take a snap. Recipients "Snapback" and not reply in Snapchat. Do not forget to use one of the gazillion photo-editing tools and filters to adorn the images. You can send an image to a friend or add it to your story. The story is visible to your friends for 24 hours. You have the option to keep all of this private between you and a friend or open it to everyone in your groups/friends list, where they too can add to your story. You can delete text messages you send, though doing so in a group chat will make it visible to others. You can delete unopened snaps that use a saved picture (not taken on the spot) or delete snaps that include pictures that have been just taken but not saved.
How Old Does Your Child Have to Be to Use Snapchat?
According to the terms of use, 13 is the minimum age requirement for using the platform. However, there are no verification protocols in place, implying young children can enter false ages.
Is Snapchat Safe for Children?
Many parents find the basic design of Snapchat a problem. As the messages on Snapchat automatically get deleted, there's nothing left to review after a person has finished a one-and-one chat session. So even if you monitor your kid's phone regularly or use a third-party app to track their activity, it is impossible to know what your kid is sending or receiving. Snapchat can expose kids to inappropriate content, cyberbullying, and phishing. Thankfully security features like Snapchat parental control allow you to determine who gets to see their content or contact your child using Snapchat. It is crucial for parents of teen users to understand the safety features of this app before deciding to let their children use it.
Features of Snapchat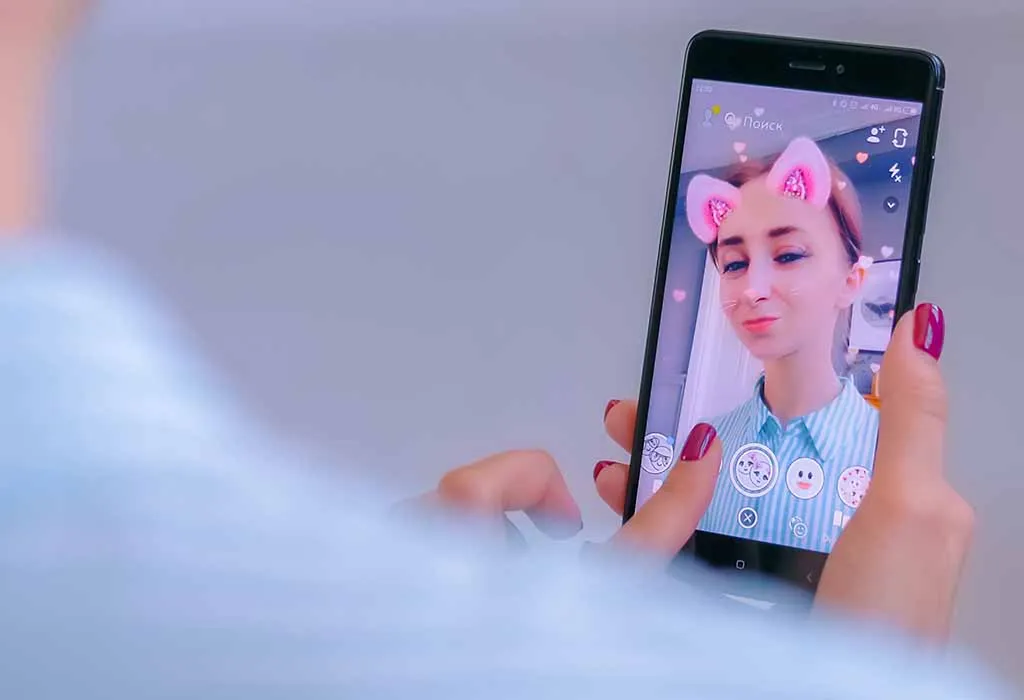 Advanced features and cool tricks make this app appealing to the Snapchat community. Let's see what they are:
1. Snaps
Photos and images are called "Snaps," which can be customized with filters (text, emojis, stickers, doodles) or lenses (special effects).
2. Recreational Games
Single-player and multiplayer time management games and competitive obstacle courses offer a fun way to bond and hang out with friends. From tennis, golf, and zombies, to Scrabble and Fortnite, you can invite your friends, play and compare your scores on Snapchat.
3. Trophies
Trophies are earned and stored in your virtual case for doing any number of tasks or using features such as sending a video without sound, using the zoom feature, or sending a Snap with a temperature filter.
4. Chat and Calls
You can chat through video, photo, audio, or text on Snapchat. A user can't receive a one-on-one chat from someone they haven't already approved as a friend.
5. Discover
Stay up to date with your friends' stories, pop culture, celeb gossips, current events as well as breaking news on The Discover page.
6. Shazam
Users can identify a song to include in their Snap.
7. Snap Store
A place to buy virtual Snapchat-related items.
8. Snap Map
Snap Map button allows users to watch snaps, locations, stories of events submitted by fellow Snapchatters worldwide.
9. Ghost Mode
This feature enables you to hide your exact location.
10. My Story
Your snaps get categorized in chronological order in the way you experienced it and can be viewed by friends within 24 hours of submission.
11. Our Story
Our Story is the public space of Snapchat where you can publish your story and share photos. The broader community can view them through Snap Map or even outside the purview of the app.
12. Memories
Memories is an album of saved personal Snaps and Stories that can be saved for easy sharing in the future or year-to-date flashbacks.
Pros of Snapchat
It may come as a surprise, but Snapchat is a much more controlled environment than you might think. Here are a few pros of this app:
1. Organized Content
Snapchat's Publisher content is curated based on interests and is less likely to provide children with content they shouldn't be seeing.
2. Photos aren't displayed permanently
As the content of Snapchat is temporarily displayed, it is potentially safer for kids to use than other apps. So, any malicious intentions and misuse of content in the near future can be avoided.
3. Less risk of messages from strangers
You need to have their phone number and username to interact with someone. So, strangers cannot send unsolicited messages to users.
4. Easy way to provide an experience
Social media apps are tools for people-to-people interaction. With Snapchat, the environment is more casual and intimate, which makes relationship building easier.
5. You can stay vigilant on viewers of your snaps
You can keep a close eye on everyone who views your snaps on Snapchat. That means the "lurkers" online are unable to stay in the shadows when they view your images.
Cons of Snapchat
Snapchat has certain disadvantages that we need to be aware of:
1. 'Disappearing' photos on Snapchat make kids feel secure
Kids get a false sense of security from the disappearing snaps feature and are more prone to create or share inappropriate content.
2. The "screenshot alert" is not foolproof
Snaps can be recorded or captured using a separate device, circumventing the "Screenshot Alert" function of Snapchat, designed to prevent misuse/abuse. So kids should think before they share anything on Snapchat.
3. Snaps can't be monitored
The auto-delete feature built into the snaps makes it impossible to monitor the content being shared and facilitates sharing of inappropriate content or cyberbullying.
4. Snapchat can be addictive
The content-sharing options of Snapchat can become a compulsive engagement for most users. It offers an easy way to while away time using various filters to create quirky and funny appearances that can be shared instantly with your friends for remarks.
5. Using Cyberspace for bullying
Snapchat is a cyberspace that can be used to tease, bully and socially detach someone due to the instantly disappearing messages that leave no trace.
Do Messages Disappear on Snapchat?
Although it is assumed that snaps are deleted after viewing, the pictures shared on Snapchat don't always disappear. The files stay on the server for a minimum of a month. The presumption that images get "deleted" on Snapchat is actually not correct technically speaking.
How to Enable Parental Control on Snapchat
The built-in parental control features of Snapchat enable you to keep track of people who're on your child's contact list, get information on who gets to see, what they share on the app, and who can contact them. Besides, you can also install a third-party app like Secure Teen to monitor their online and social media activity. Take a look at the steps you can take to ensure parental control over your child's Snapchat account:
Step 1: Block Strangers
This ensures unknown strangers cannot contact your child or see the content that has been posted on Snapchat. To apply this setting, you need to open the profile page first. Select the gear icon, then tap the Contact me, and finally click on My Friends. Similarly, inside the section of Who Can, you need to click on View My Story and select My Friends.
Step 2: Hide Child's Current Location
You can make sure that your child's current location is not disclosed to the world through the app. Just pen the profile page, select the gear icon followed by See My Location and finally tick on the Ghost Mode option.
Step 3: Protect Child's Cell Phone Number
You can stop strangers from finding or simply coming across your child's Snapchat profile through the mobile phone number. Access the profile page, select the gear icon, tap on "Mobile Number" and click on the box to uncheck the "Let others find me using my mobile number" option.
Step 4: Report Inappropriate Content
Report any offensive or inappropriate content by pressing on the post you want to report. Select the icon with the flag on your screen and select 'report' that specific post containing inappropriate content from the options.
Tips to Keep Your Kids Safe While Using Snapchat
Apart from Snapchat parental monitoring, mentoring your child on staying safe while using online modes of communication like Snapchat. Here are some tips that might help:
1. Never share your password with anyone
No one needs to know your password, including Snapchat. Report any such attempt immediately to a parent or a teacher. Use unique passwords for different apps or websites. Learn how to reset your password in case of a leak.
2. Check your Privacy settings
Check your privacy settings before sending you snaps to avoid sending private snaps to unintended recipients.
3. Choose a strong password
Select an alphanumeric password with a minimum of 8 characters with a mix of numbers, symbols, capital, and lowercase letters. Never include easily guessed personal information, like your name, phone number, or birthday in your password.
4. Confirm your email ID and cellphone number
Check and confirm if your email address and registered mobile number linked with the Snapchat account are correct in Snapchat settings.
5. Set up two-factor authentication
Two-factor authentication is an optional security feature that helps to verify the exact identity of the person logging into the Snapchat account in order to make it more secure.
6. Keep it among friends
Kids should be made aware to avoid strangers online. They should accept friend requests from people they know in real life.
7. Report indecent behavior on Snapchat
Any abusive behavior like harassment, bullying, or any safety concerns that makes you feel uncomfortable can be reported on Snapchat. You can also block an abusive Snapchatter or leave a group chat that makes you uncomfortable.
8. State your exact location on the map
You select a few or some friends or no one at all to show your exact location on Snapchat. Ghost Mode is an option that enables you to go completely out of the map. Remember, the Snaps you submit to Our Story will still show up on the Map.
9. Choose people who can see 'my story'
Only a few snap chatters get an opportunity to see your Story as per your selection. This default privacy setting cannot be undone for snaps already sent to your Story.
10. Don't forget about screenshots
Think before you share any snaps on Snapchat. Although they are designed to disappear, people can still take a screenshot or take a picture of your Snap with another device. Thus, teach your kids the need to maintain their privacy to prevent unwanted snaps that can potentially put them in a vulnerable position online.
Snapchat is sure to become a dominant medium over the next decade. Parents must talk to their kids about safe and secure ways of using it. Tell them about the appropriate online behavior and the hidden cyber risks and dangers. The virtual space is a public domain where no content can be safely termed as private. So, teach the kids to think twice before sending anything and reporting what they know is wrong. All parents are responsible for setting boundaries for their children – including the when and where of social media and online behavior.
Also Read:
Best Learning Apps for Children
Maths Learning Apps for Children