Smoking During Pregnancy: Effects On You And Your Baby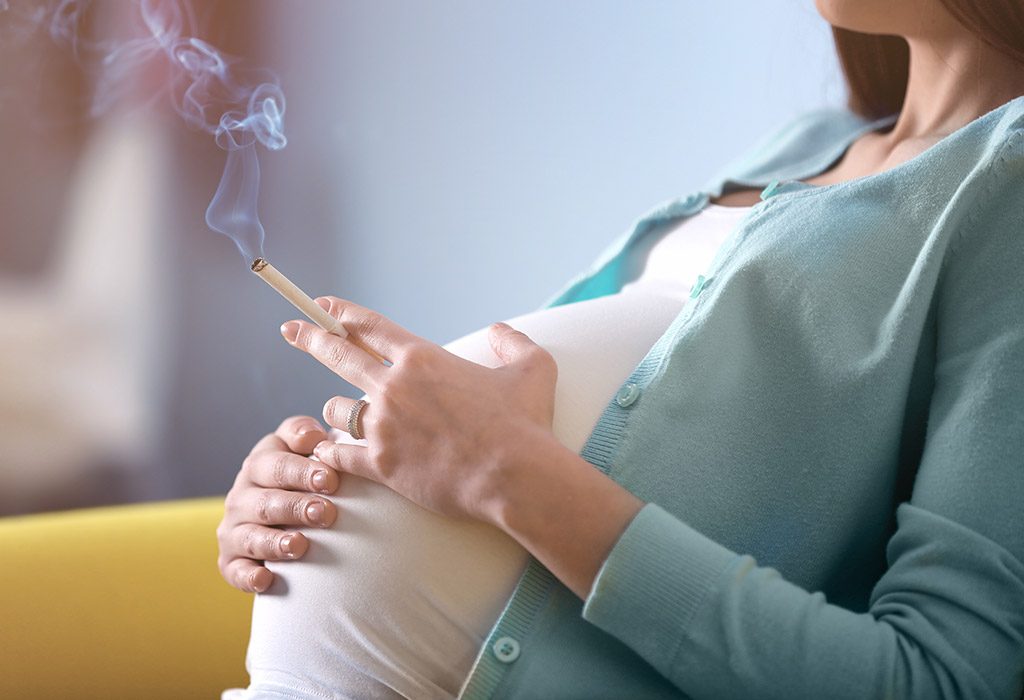 Cigarettes contain multiple lethal toxins, like tar, nicotine, CO, etc. which are detrimental to health. It is additionally dangerous for pregnant women as it can easily cause damage owing to their lowered immunity in pregnancy. Smoking can be a cause of various ante-natal as well as post-natal complications such as placental problems and low birth weight.
Why is Smoking Harmful in Pregnancy?
Smoking tobacco while pregnant can affect the mother's as well as baby's health. The nicotine (addictive in cigarettes), CO, and various other toxins are absorbed into mother's blood. These toxins have the potential to enter the placenta and reach the baby.
How Will Smoking Affect Your Pregnancy?
Smoking predisposes pregnant women to the following conditions:
Effects of Smoking on Baby
Active or passive smoking during pregnancy can lead to a host of problems in the newborn including:
Risk of Second-hand and Third-hand Smoking While Pregnant
Even non-smokers can be affected by cigarette smoke if they are around people who smoke.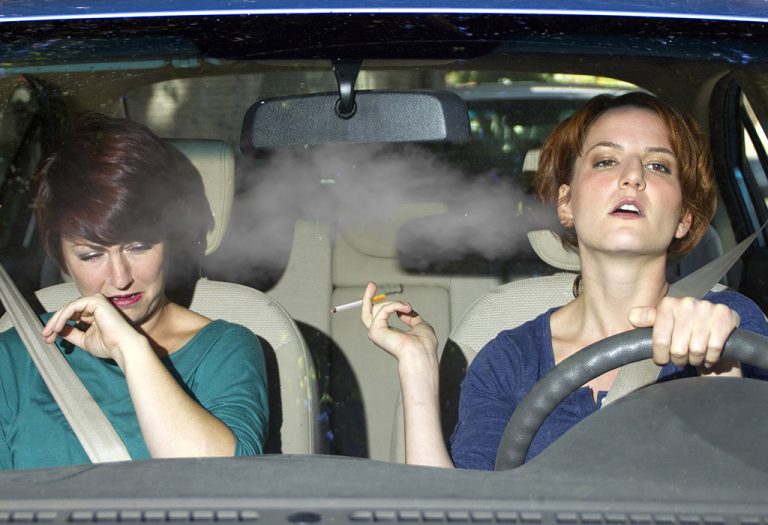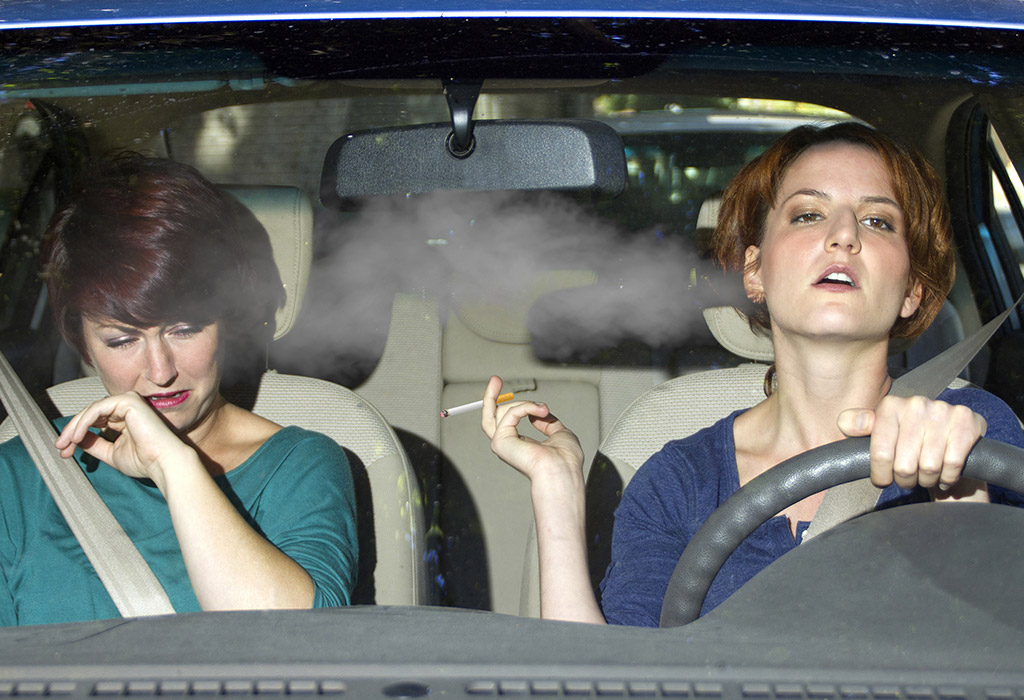 Second-hand smoking
For babies exposed to such environmental tobacco smoke, there is an increased risk of developing asthma, respiratory tuberculosis, and right-sided heart problems due to lung diseases. It is also associated with lower IQ.
Third hand smoking
This happens when the harmful residues are inhaled after a smoking session. Thus, smoking in adistant room or well-ventilated enclosure does not guarantee safety. Third-hand smoke can be harmful as the babies may develop asthma, learning problems and cancers later in life.
Can I Use E-Cigarettes When Pregnant?
Although e-cigarettes haven't yet been extensively studied for their safety profile, researchers and clinicians worldwide suggest avoiding them when pregnant. Although it is claimed that e-cigarettes have significantly lower amounts of toxins including nicotine than regular cigarettes, these amounts may be enough to affect the foetal health. Artificial flavours and preservatives used in e-cigarettes again are subjects of concern for pregnant women.
Complications at Birth Due to Smoking During Pregnancy
Tips to Help You Quit Smoking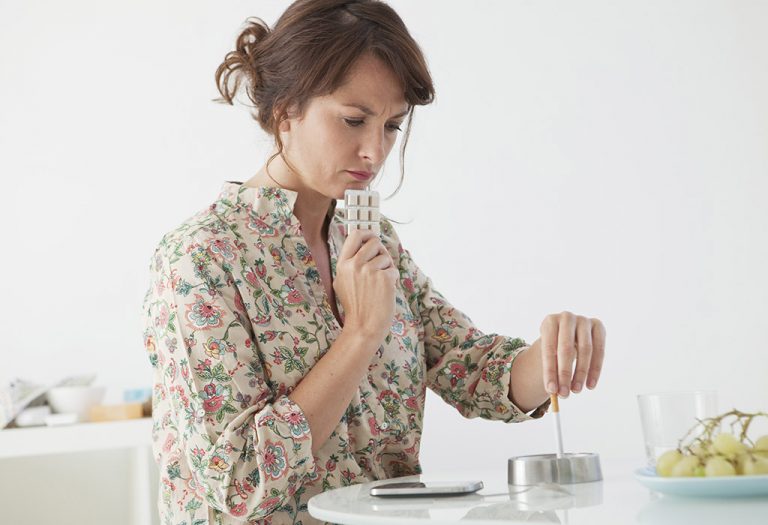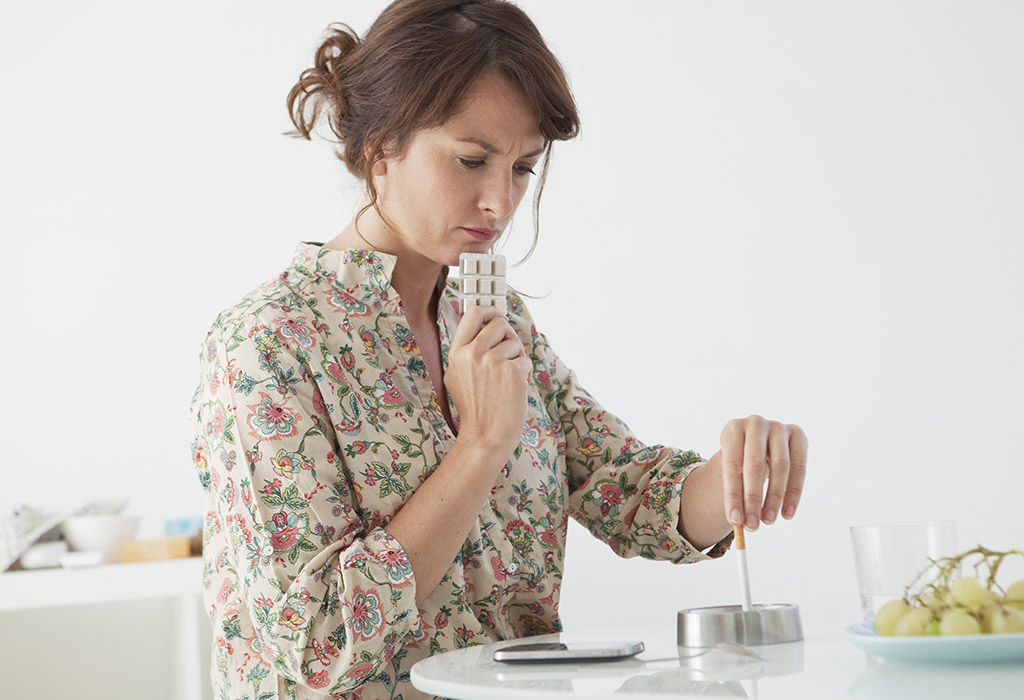 Benefits of quitting smoking during pregnancy
Does Smoking During Pregnancy Cause Problems?
Young women often have a query whether it is safe to smoke during pregnancy? To eliminate all myths and doubts, No, it isn't safe to smoke while pregnant. Smoking during pregnancy is dangerous as mothers who smoke are more vulnerable due to immune compromised status and this may result in low baby weights, amongst other severe complications. Such, undernourished low birth weight babies are more prone to infections and sudden deaths.
FAQs
1. Can nicotine replacement products be used during pregnancy to quit smoking?
Nicotine replacement products supply constant low dose nicotine in the bloodstream when used, reducing the craving one gets because of the nicotine in cigarettes. This nicotine in the circulation may cross the blood-placenta barrier and pass into the foetal circulation causing health hazards in the foetus. Authorities like the American college of Obs & Gyn suggests non- pharmacological treatments like smoking cessation groups and counselling before any such medical measures, and only when the nicotine risk is exceeded by the benefits in helping to quit cigarettes.
2. Can I Cut Down on Smoking During Pregnancy or Do I Have to Quit?
Smoking any kind of cigarette or cigar is potentially harmful to the mother and baby. One may find it difficult to quit smoking instantly and may wish to gradually cut down on the number of cigarettes smoked per day. Clearly, the less the number of cigarettes smoked the lower is the risk during pregnancy. However, it is best to quit the habit as it is hazardous even in small quantities. While pregnant, the earlier you quit smoking, the safer your pregnancy becomes the ideal time to give up smoking is before you conceive.
3. What Happens if You Smoke Even After Baby is Born?
Continuation of smoking after childbirth can expose your young one to certain diseases such as:
Conclusion
Cigarette smoking during pregnancy predisposes the foetus to various peri-natal complications due to the toxin contents in cigarettes. Smoking is in fact, extremely harmful for the mother and the baby, and should be given up as soon as possible.