Should You Send Your Child to an Overnight Camp?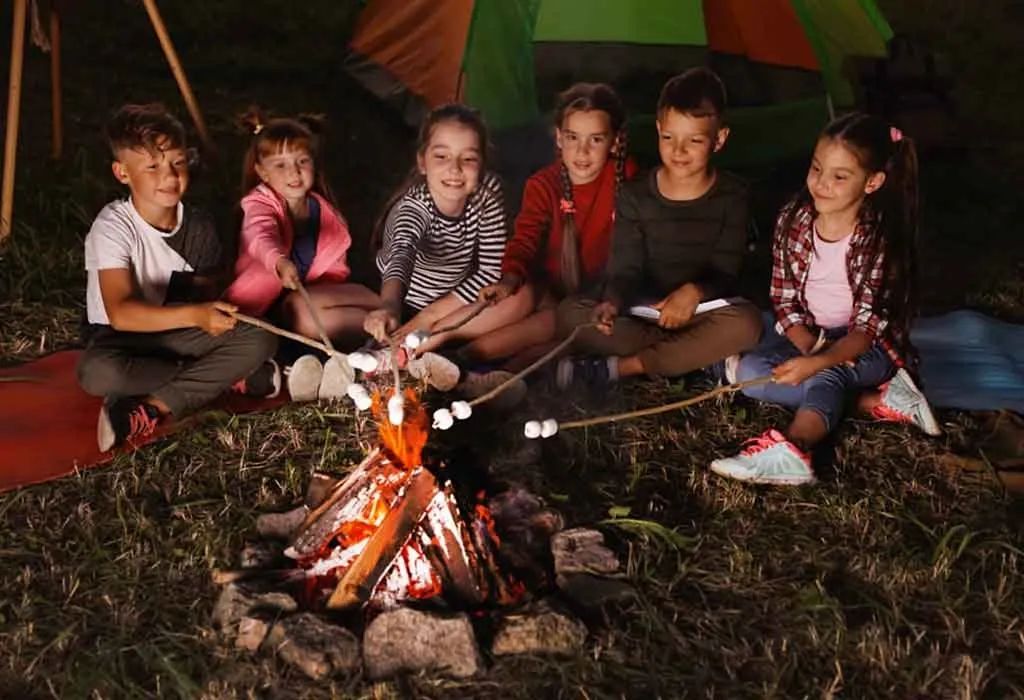 Every summer, parents consider sending their children to overnight camps as spending time away from home and learning life skills can be an experience of a lifetime for kids. There are enough and more benefits of sending children to overnight camps. If this year, you're planning to send your child to an overnight camp, you will want to find out the best option for your child and also confirm with the authorities about what skills they would be learning, and more. Not sure where to start? Read this article to learn about overnight camps, its benefits, and which type of camp would be right for your child.
What is an Overnight Camp?
Overnight camps, also known as sleepaway camps, provide children with the perfect opportunity to spend some time away from home, make new friends, learn life skills, and have an adventurous experience. These are traditionally situated away from the city, in rural areas, so that campers are exposed to the best of cabin life and the great outdoors. Though children are away from home during overnight camps, they are still surrounded by the camp community all day and night. Children in camps learn both how to cooperate with others and how to live on their own. Summer camps are not only fun, but they also help children discover their personal strengths and weaknesses.
What Type of Overnight Camp is Best for Your Kids?
Choosing the best overnight camp is relatively simple when you know what you and your children want. Overnight camps may be single-gender or co-ed, secular or religious, or they would focus on catering to specific preferences. Your child's age and maturity level can also help in determining which camp is the right fit.
In most overnight camps, camping officials focus on exercise and physical activities, and if your child loves sports (or would love to learn a specific sport) or is athletic, then you could choose a speciality camp that provides training in the sport (like overnight basketball camps). If your child has an interest in arts and theatre, you could send him to 'performing arts' camps. Children who want to learn new skills and information can head to an education overnight camp that teaches computer, math, science, or other subjects.
Amazing Benefits of Sleepaway Camps for Children
Here's how attending a sleepaway camp can be beneficial for children. Read the benefits of overnight camps, and if you want to make your child's summer fun and exciting, send him to a summer camp!
1. Children learn to slow down.
Since a lot of overnight camps do not allow cell phones, electronic devices, and other gadgets, children have no other option but to communicate with other kids, take in nature, and slow down. Living a slow-paced life can help your child make new hobbies, appreciate the beauty of the things around them, and even discover the wonders of reading.
2. Children become independent.
Overnight camps provide children with the perfect opportunities to learn to do things on their own, without the help of an adult. Since parents are not there to remind their children to brush their teeth, make their bed, or eat healthy foods, they will have to remind themselves to do all that on their own. Even the most dependent children will start relying on themselves for their needs when they spend some time away from home.
3. Children learn to work together as a team.
Most summer camps arrange for activities that children would have to do together in groups. Therefore, when in overnight camps, children will learn to work together and get along with other children, coming from a variety of backgrounds. For instance, children will have to work together to keep their cabin or tent clean, work to help each other learn new sets of skills, and get along with teammates to win a camp-wide competition. As a result, sleepaway camps can help kids hone their cooperation skills and leadership skills.
4. Children learn new skills.
One of the most important benefits of overnight camps is the new skills they would learn. No matter which camp your children choose, sports, adventure, music, or educational, your child will definitely learn something new. This experience can sometimes even help children find a life passion or a hobby, they would have otherwise not considered.
5. Children begin to appreciate little things in life.
A week or two away from home is enough for kids to appreciate all the comforts of their home, be it a refrigerator full of snacks, a warm bed, watching television, a separate bathroom, etc. Overnight camps will definitely convince your children that life at home is not as bad as they thought. A resident camp will make your child realise and be grateful for the things you do for him. They will value and appreciate the things that matter such as a warm bed to sleep, a few good friends, healthy food, and loving parents and family members to help guide them to the future.
6. Children begin to appreciate their parents' efforts.
A lot of children take their parents for granted and assume that the things they do for their kids or the sacrifices they make are a part of their duties. But once they spend a few nights away from home, they start appreciating everything their parents do for them. Even the little things like driving them to and from soccer practice or preparing their favourite dish would suddenly be appreciated by your child.
7. Children learn to make their own choices.
Overnight camps can encourage your children to make their own choices. With little decision-making opportunities like "What should I have for lunch?" or "Should I participate in volleyball or swimming?", they would get all the practice they need for their teen years ahead.
8. Children make new friends.
Though it can be hard for children to go to a camp where they do not know anyone, they will soon be able to make friends at the camp. Camp friendships may sometimes not last a lifetime but the camp still does offer children the opportunity to get out of their friend circle and learn to connect with new people!
Overnight Camping Experience for Kids
Every activity in the camp, from sleeping and eating to playing and learning, is done in the companionship of other campers. Kids not only have fun at the camp, but they also learn invaluable life lessons and management skills. When children attend a camp, they become a part of a greater family and this special family not only consist of fellow campers, but also consist of instructors, counsellors, and camp directors. Everybody gathers together as a unit for thrilling activities and mundane chores including preparing food, cleaning cabins, and collecting firewood for the evening campfires. Moreover, the fun spirit of the camp will definitely create a memorable bond between all the campers.
Most overnight camps limit or prohibit the use of electronic gadgets like cellphones, making it extremely challenging for contemporary children. However, this forces children to slow down and finally open their eyes to the beautiful world and talk to fellow campers. At home, children are always thinking of playing the latest online game, most campers will jump to the opportunity to create a bonfire or play with a bow and arrow. In addition to these advantages, overnight camps also help children appreciate their family and parents, and the comforts of living at home.
Overnight camps can be very beneficial for a child. So if you're planning to send your child to an overnight camp, consider the types and send him to a camp which you think would be right for him. And be ready to hear your child talking about his adventures, the friends he made, and the variety of foods he tried at the overnight camp!
Also Read:
Benefits of Summer Camp for Children
Ideas to Keep Children Occupied While Camping