Self-contained Classroom for Children – Usage and Setbacks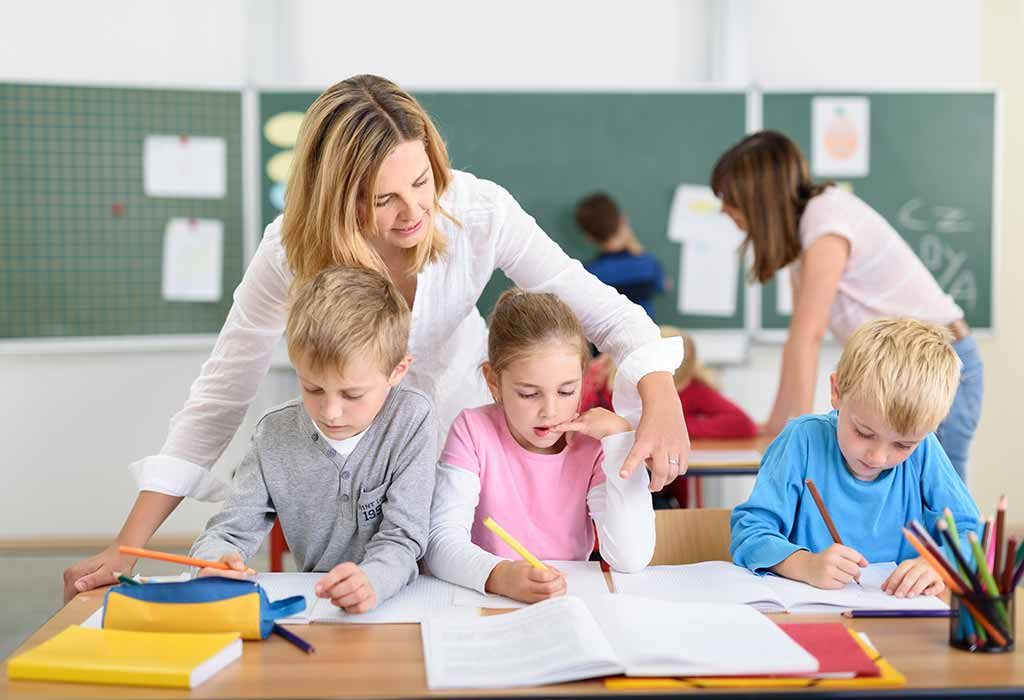 A self-contained classroom is a new concept in the public learning environment that kept rising slowly for the past few years. On average, regular classrooms will have around 20-30 students, and each student spends a large portion of their day in school with a group of their peers. However, for children with special needs, this environment can be overwhelming and could lead to them falling back on their work and learning. A self-contained classroom works on the idea of focusing on smaller learning groups with one-on-one attention and a better, close-knit environment. This can help these children feel safer while fostering learning and creativity.
What Are Self-contained Classrooms?
Many self-contained classroom definitions may sound a bit complex, but these are simply classrooms that are specifically designated for students with disabilities. Programs in these classes are usually designed for disabled children who cannot participate in general education programs. Disabilities in children could include emotional disturbances, autism, multiple handicaps, severe intellectual disabilities, and children with fragile or serious medical conditions.
History of Self-contained Classes
Though the concept of a smaller classroom environment and self-contained classroom has been around for many years, the concept grew in popularity only after the No Child Left Behind Act was signed into legislation in 2002. The act states the school should be held accountable for all the learning issues they had previously, and these schools should provide a standardized education to children of all ages. After that, schools without proper special education programs had to update their infrastructure to provide a higher quality of education to more special needs children.
Schools are also required to provide standardized testing for students in all grades to help them rate and rank the school's performance. If the school participates in including students with special needs, the overall test scores of that school will be lower since all the grades are counted regardless of learning disabilities. This is one of the first reasons why many schools began including self-contained programs so that they can separate the tests scores of the special needs children from those of the general population. Moreover, in the past, children with special needs usually spent their working day in a separate classroom away from the other students, which adds to the stigma that there is something wrong with them. The new methods combine self-contained classrooms with regular class interaction to have a better and balanced social/work ratio.
How Self-contained Classes Are Useful to Kids With Disabilities

The term often refers to children with disabilities instead of advanced students since these are mostly implemented for students with disabilities who cannot participate in general education programs. These can include students with Attention Deficit Disorder (ADD), autism, severe intellectual disabilities, emotional disturbances, and children with serious or fragile medical conditions.
For children with learning disabilities or behavioural problems:
The self-contained programs can help increase the amount of time they usually spend in a usual classroom environment.
Students and teachers success rates will depend on whether the program is implemented the entire day or part-time. If each student has his/her own IEP (individual Education Program), it could lead to the teacher making sure all the requirements as met for each one as well as teach the standard grade-level curriculum in a self-contained preschool classroom.
Drawbacks of Self-contained Special Education Classrooms
The self-contained program has a few drawbacks including:
When self-contained classrooms are only a part of the children's day, they may end up struggling to keep up with the requirements set by the standard curriculum.
Students may sometimes feel a bit stigmatized socially when they keep going to a "special" class every day, even if these classes are for gifted children.
Gifted children, however, may sometimes believe that they are better than the other students in their class because they are getting extra attention.
It is incumbent upon school self-contained teachers and districts to combine self-contained programs in a sensitive way.
Though it has a few minor drawbacks, self-contained classrooms could be a great option for children with behavioural or learning problems and teaching in a self-contained classroom of smaller class sizes may become very beneficial for the children.
Also Read:
Waldorf Education for Children
Why Preschool Education Is Important for Children
Benefits of Early Childhood Education