Picking Toys and Books for School Kids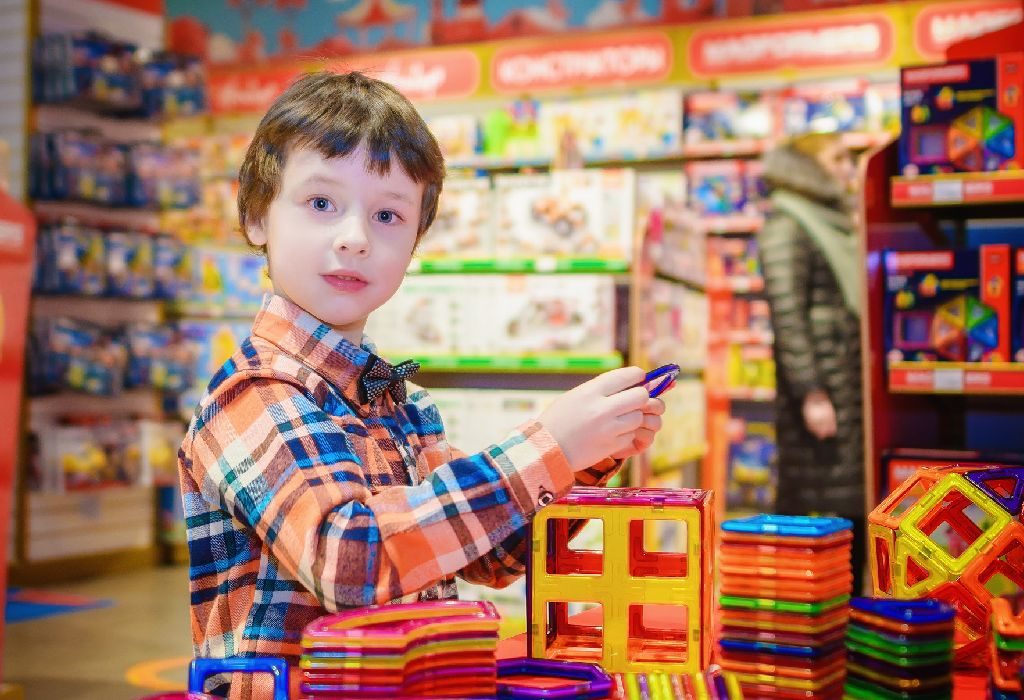 In this Article
All kids are not the same and their individual personalities begin to show up when they start going to school. While choosing toys and books for a school-age kid, parents should know his likes and dislikes; and choose accordingly.
When children start going to school, they start learning numbers, letters and language skills. A lot of toys, games and books, ranging from simple puzzles to high-tech electronic gadgets, encourage this type of learning. If children enjoy practicing the things that they learn at school, it increases their capacity to retain whatever they learn.
This is why it is important to pick the right toy or book for a school going child. However, finding appropriate toys and books for your school going kid requires an understanding of the play ideas that will suit his age so that he is able to enjoy and learn from them. What is more important is that the parents take out time to indulge in the play activity with their school going kids. They can bond over an interesting game or story in a book. During this engagement, the child learns and parents understand about his likes or dislikes.
Types of Toys and Books for Your Kid
1. Science Toys and Books
Toys that help in bringing out the little scientist in your kid include: magnifying glasses, kaleidoscope, periscope, telescope, microscope, a garden kit, anatomy kit or a magnet kit. Children love to play with these toys, reinforcing the knowledge they learn from school.
2. Video Games and Computer
Computers have several educational games that teach maths, reading and language skills to your child. There are also role-playing games that count strength levels, points or money, helping in developing maths skills. Strategy games improve your child's ability to think and solve a problem, and the ability to work towards a goal. Other racing and action games help in improving hand-eye coordination.
3. Board Games and Strategy Toys
School going children are able to understand things better, and hence, enjoy playing games with rules with their friends and family. This helps in improving their social skills. There are many board games that require a lot of logical thinking and strategizing. These games improve your child's maths skills, memory, spelling and also reading skills.
Some good board games might include:
Scrabble
Chess
Pictionary
Monopoly
Scrabble
Othello
Checkers and Chinese checkers
Dominoes
Snakes and ladders
Pick-up sticks
Bingo
4. Brain Teasers and Puzzle Games
Playing games like puzzles and brain teasers help in improving a child's hand-eye coordination, visual perception, problem solving skills and patience.
5. Creative Toys and Art Books
These help to enhance your child's creativity and bring out their talent. They refine your child's ability to communicate their feelings and ideas visually.
6. Sports
Children require physical activity for better health. Sports also develop intelligence in your kids. Most popular ones include tennis, basketball, bikes, baseball, etc.
7. Musical Instrument
School age children should be encouraged to learn to play musical instruments according to their interests like a keyboard, guitar, drums or a karaoke. This way they can discover their musical talents.
School going children require complex games and toys that stimulate their intelligence and enhance the skills they learn at school. So the next time you are out shopping for your little one, make sure the toys or games are not just fun but educational too.