Parents Alert! – Is Your Kid Under the Threat of the Fatal "Momo Challenge"?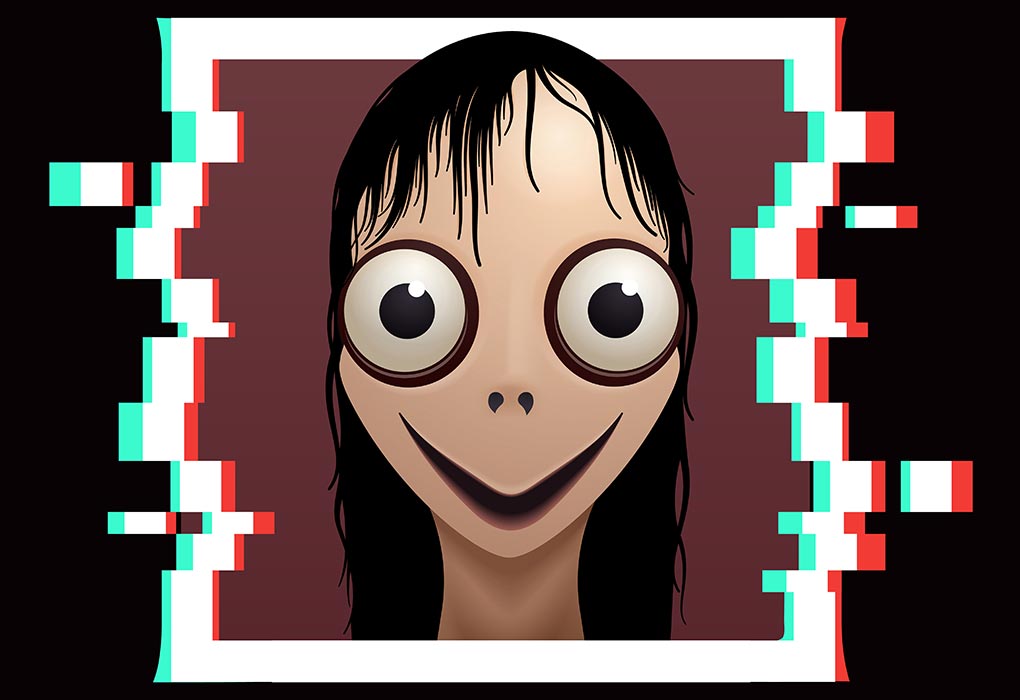 The Momo Challenge has recently been in the news for its fatal consequences on kids. A number of incidents have occurred recently, claiming the lives of innocent kids. This online game is causing distress to parents as it poses a mortal threat to children. If you are not aware of the Momo Challenge, then read this article and prevent your children from falling prey to this life-threatening online game.
What Is the Momo Challenge All About? – Things That Parents Must Know
The Momo Challenge is a deadly online game in which the participants are asked to perform dangerous challenges and, with each level, these challenges get even riskier. The worst part is that this game ends with a suicide dare. This life-threatening game challenges teenagers, kids or any other players to perform violent activities.
Risks of the Momo Challenge to Children
the Momo Challenge has recently gained a lot of popularity on social media and children fall for this trap easily due to their curiosity and vulnerability. The Momo Challenge started on Facebook, where the participants were asked to contact an unknown number.
Once the contact has been established with the anonymous person, who commonly goes by the name of "Momo", directs the user to engage in risky acts. The tasks involved in the Momo Challenge may be challenging one's fear or watching a horror movie alone at midnight, and so on. The risks involved keep on increasing as the game progresses. Participants are also asked to film themselves while executing their assigned dares.
Usually, Momo messages participants with violent content, and at times, also intimidates children through a call. If the user refuses to execute the act, then Momo threatens to visit and curse them. And that's how it plays with the psyche of innocent children to lure them down the path of fatal consequences.
How Are the Targeted People Chosen?
In an interview published in 'The Times of Oman', clinical psychotherapist Anuya Phule of Hatat Polyclinic said, "The individuals who create these sorts of challenges certainly have a personality disorder. Such individuals have a dark streak, are emotionally unstable, self-centred, and have good manipulation skills. Such individuals grow up in dysfunctional families, are emotionally deprived of genuine love and a healthy connection with parents." She also added, "They target individuals who are vulnerable, so parents need to be alert, especially if their child is shy or introverted".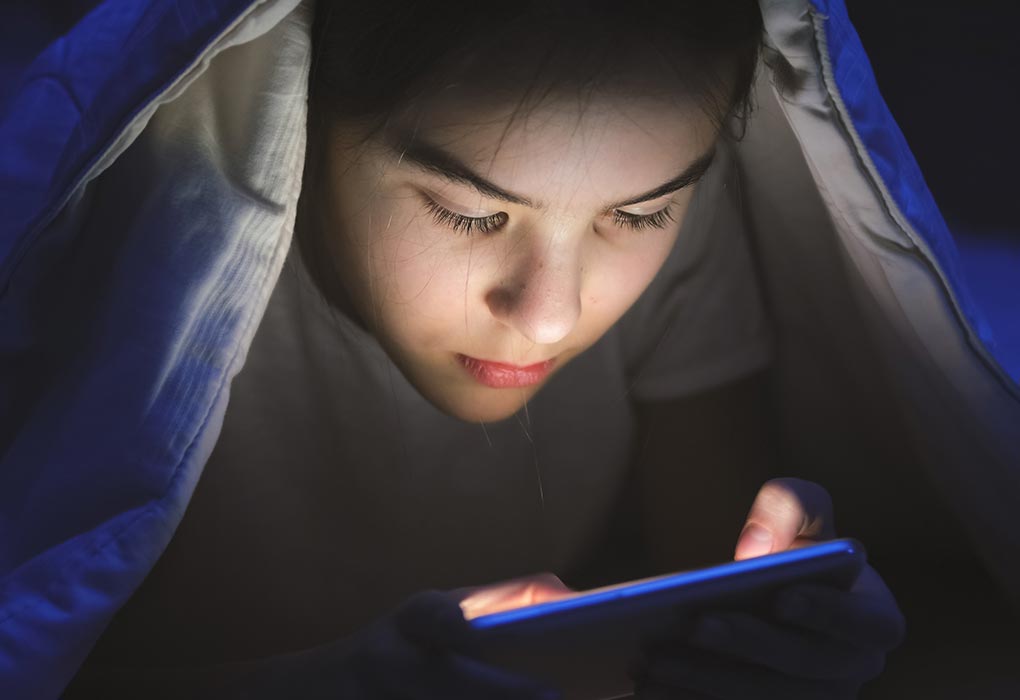 Why Does This Trap Work Easily with Kids?
Following reasons explain why children are more prone to fall for this sort of deadly trap:
Kids are still at a developmental phase. It means that their minds are not yet fully-formed, and it's easy to confuse, manipulate, or intimidate them.
Peer pressure is another factor which makes kids an easy and vulnerable target of this trap. Peer pressure substantially impacts the decisions of kids which often lead them to do crazy things.
Smartphones and the increasing trend of social media is yet another reason why kids fall prey to such activities. The internet also gives a platform to target vulnerable kids by manipulating them and luring them to deadly games such as the Momo Challenge.
Presence and Penetration of This Game in India
The Momo Challenge has found its way to India as well, claiming the lives of 3 kids so far. The first victim who succumbed to this deadly game was reportedly a high school girl of class 10th from Rajasthan. She had allegedly committed suicide on 31st July. The revealing from the police investigation hints her suicide being associated with the game.
The second incident came into light on 20th August 2018. An 18-year-old boy named Manish Sarki hailing from north Bengal was found dead in an animal shelter. Police also found, 'Illuminati' and 'Devil's one eye' drawn on the wall. The third incident followed the day after this, in the same hill station of North Bengal, where a 26-year-old female had allegedly ended her own life.
How Can Parents Proactively Protect Their Children From This Deadly Game?
As a parent, there are certain precautions you can take to safeguard your children against this deadly game.
1. Teach Them to Say 'No'
Teaching your kids to refuse or say 'no' is really crucial. Kids usually go through tremendous peer pressure and, at times, they end up getting themselves in a difficult situation. not because they want to, but simply because they weren't confident enough to say no to their fellow kids. And at times, such peer pressure, if not refused, results in fatal consequences. So, make your kids understand the difference between good and bad. Tell them that they should say 'no' to the things they seem are dangerous.
2. Be a Good Listener
Is your child complaining of some trouble at school or is he trying to communicate with you, but you are brushing it off as something trivial? You may never know how crucial or fatal a situation might be. It's for the best for you and your family to pay attention to your child when he tries to tell you something. Listen and take his problems seriously and support him. He will feel protected and cherished and won't indulge in such activities.
3. Be a Friend to Your Children
Listen to your child's concerns with patience. Be strict whenever necessary but also be a friend to your child. Be a friend so that he can rely on you and confide in you when worried. This way, your child will know whom to count on if he ends up in a messy situation.
4. Educate Your Children About Social Media Threats
Educate your kids about social media, precautions they should take, and threats they should stay steer off. Educate them to not share their private details with strangers.
5. Closely Supervise Children
Most of the smartphones come with the parental control which allows parents to filter the content of their internet browsing which may pose threat to them.
6. Look Out for Any Behavioural Change
Keep a close watch on their behavioural pattern. If you notice them withdrawn from the family or friends, or if you notice any other unusual behaviour, try talking to them and find out the root cause behind it.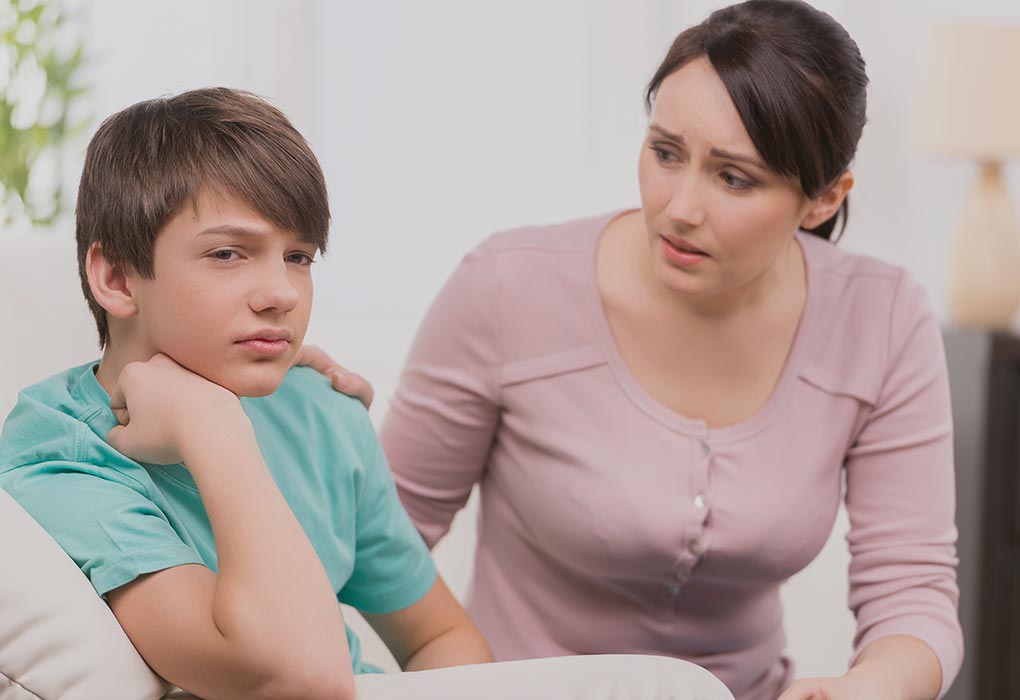 How to Know If Your Kid Has Fallen in the Trap of the Momo Challenge
Look for these symptoms which may be linked to the Momo Challenge:
Constant low mood
A sudden explosion of anger
Withdrawal from friends and family
Being unhappy at all times
Lack of enthusiasm
Unusual behaviour
What If Your Child is Already Playing This Suicidal Game?
This is what you can do if you suspect that your children are falling prey to this vicious suicide game:
1. Look Out for Signs
As a first step, look out for signs such as anxiety, fear, withdrawn behaviour and so on. These symptoms indicate that something is wrong with your children, and perhaps they might be trapped in this suicide game.
2. Be Open About It
If you sense something wrong, then talk to them in a friendly manner. Let them be at ease to talk to you and confide in you.
3. Empower Them to Go Against It
If they are indeed trapped in this game, then stand by their side. Tell them that 'Momo', doesn't exist and it can't harm them. Make them believe that you are there to protect them, and strongly advise them to quit this suicidal game.
4. Talk to Them About Their Interest
Talk to your kid about their interest, ask them what they like watching, or which character they like. This will help in distracting them from that game and motivate them to follow their interests.
5. Change the Privacy Settings of the Smartphone
If you notice the photo of half-bird and half-human like figure with big round bulging eyeballs with a black circle, then immediately block this contact from the contact list. Nip the problem in the bud before it gets severe.
Tips That Could Help Kids Protect Themselves From Falling Prey to the Momo Suicide Challenge
Following are the tips which can help kids protect themselves from this suicidal game.
Ensure that they don't provide their contact details to strangers.
If they receive a friend request on social media from an unknown person, ask them to ignore it.
Teach them not to open any link sent to them by an unknown person.
Encourage them to firmly say no to their friends or someone they know who is trying to induce them to play this game.
Ask them to change the passwords of both social media account and email periodically.
Encourage them to talk to you immediately if someone is trying to intimidate them.
Steps Taken By the Government of India and Other Bodies to Protect Children
Here is what the government in India undertook to prevent fatalities that were becoming common due to the Momo Challenge.
In the wake of the Momo Challenge threat, the Indian government released an online warning to educate both, parents and the children about the danger of this game.
In another attempt to protect children, the National Commission for the Protection of Child Rights (NCPCR) has launched their online app to teach children how to handle a situation when they are contacted by a stranger asking for their photos, or inducing them to do something. This app is called, cyber trivia, which includes multiple-choice questions to educate children.
When and Where to Get Help
If your child is being contacted by Momo then it is recommended that you report such incident instantly to your nearest police and to the cyber police. If your child is under traumatic condition then always seek the help of a psychiatric to help your child fight this situation. In the worst-case situation, you may also seek help from the suicide prevention helplines.
Other Parental Control Tips for Your Child's Online Safety
You can also try the following tips to safeguard your child from online threats:
Monitoring and supervising their online activities on a regular basis is most important.
Secure their devices by installing malware prevention software.
Keep a check on their contact list, if you notice an unknown number, then take necessary actions immediately.
Educate your kids about the danger of the cyber threats.
Don't give smartphones to young kids, instead, you can get them an ordinary phone which is good enough to make calls.
Precaution is the best prevention. Never hesitate to reach out to your kid if you notice something unusual. However, keep in mind that you need to approach them as a friend, so they can openly talk to you. If need be, always report any such incident to the police.
Also Read: Impact of Advertisment on Your Child