Parenting And Technology – Challenges And Suggestions For Parents In The Digital Age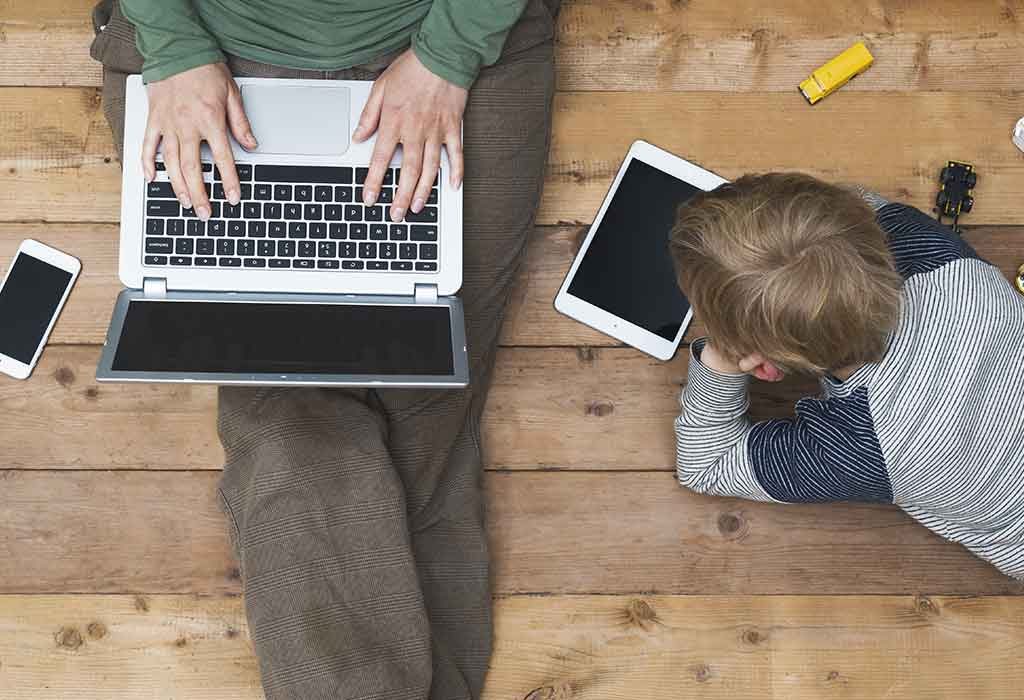 Our world has turned into a global village thanks to technological advancement. The significance of today's technology and digitisation is such that it has a remarkable influence on our daily lives. And, not just adults, even today's new generation kids are being impacted by technology! Very soon, our kids will turn out to be next-gen tech-savvy youngsters who have been exposed to smart technology since a tender age. However, it's important to note that if children are not assisted in correct ways of using technology, then the adverse effects of technology can far outweigh the benefits. Here, we have suggested several essential tips that parents can consider while educating their children in the digital age.
What Are the Challenges of Parenting in Today's Digital Age?
In today's world, parents face various challenges while raising their kids amidst technological advancement.
The benefits of good technology are quite easy to interpret, but we are still not well equipped to completely curb the negatives attached to this technology. So, it's a risk that our kids are exposed to while exploiting the benefits of the technology, that they may fall prey to the negatives as well!
Limiting screen time is a problem – not just with kids, but with adults as well. Don't be shocked when tomorrow your kid answers you back when you try to limit his daily screen time!
Cyber bullying is becoming increasingly common these days, but the sad part is we still don't know how to deal with it and protect our children from the same. As a result, most parents ask their kids to back off from social media and delete their accounts, but unfortunately, the bullying still might not stop.
The trend of 'likes' may create a mental obsession amongst kids, which again can get out of hand if not controlled at the correct time.
Internet is so vast that at times it becomes very difficult to control the negative content from our children – a few clicks can take them to certain obscene websites.
Tips For Effective Parenting In The Digital World
Mentioned below are some effective parenting tips you may consider while raising your kids in the digital world!
1. Encourage more family time and reasonably restrict gadget time.
A multitude of activities will contribute towards the overall development of your little ones. Make sure that you set reasonable limits for tech time for your kids at home. This can be done by encouraging family time, regular playtime, reading time, etc. at home that will help in the overall development of the kids.
2. A media use plan for the family is highly recommended.
It is essential to create the perfect balance of all important activities in our day to day life. A slight increase in media time can easily displace the other essential activities of our day.
3.Become a good role model.
Children learn more from what they see than what they are being taught. Parents are considered to be the first teachers of kids, so make sure that you become a good role model for your kids. Limit your own social media use, and this is a very effective technique when you want your kids to limit their family time.
4. Never use mobile phones as an emotional pacifier for your kids.
In recent times we often witness parents resorting to technology as an emotional pacifier for their kids. In case the kid throws a tantrum or goes out of hand immediately, a screen or video game is used as a tool by the parents to pacify them. What we fail to understand is that this will become more of a problem in the long run than it will help!
5. Bridge the communication gap.
Regular face-to-face communication with kids is a great way to connect with them, and also helps you bridge the gap of misunderstandings. Face to face communications with kids is also very critical in their language development skills.
6. Create tech-free zones at home.
Screen-free zones at home, especially during meal times, family gatherings, or even a particular spot at home will be very good practice in limiting screen time. A great way to start this practice is by switching off the television while having meals or family discussions. This helps in limiting the distractions kids have while having food. You might have noticed that they don't even remember what they have eaten during lunch, the reason being complete concentration on the television or mobile phone!
7. Parents must work together with teachers and schools.
Parents and teachers should work with each other as a community to raise Responsible Digital Citizens. Many schools have turned towards digital learning and world-class online resources for educating students. As parents, we must support the efforts of the schools and also augment appropriate tech usage at home under proper guidance and supervision.
How to Monitor Kids in the Digital Era?
Parenting technology in the digital era may prove to be quite challenging, but certainly not impossible! Here, we have some tips on how you can monitor tech usage of your kids:
Make sure that you utilize the privacy settings of the tech gadgets used by your kids to restrict the content accessed by them.
It's very important to educate the children about the dangers and negatives of predators and sexting.
Try not to be too harsh with kids. As children, they are bound to make mistakes and, at times, mess up with social media. But as parents, we must handle the situation tactfully and try to convert a moment of error into a learning experience.
Serious issues like cyber bullying may need strong measures and actions. Always keep a check on your kid's search history and behavioural patterns, and also seek professional assistance and counselling whenever required.
We hope these tips help young parents in raising their children in the digital era and provide a healthy environment for becoming a Good Digital Citizen!
Also Read:
Age-appropriate Technologies For Children
Parent's Role in Child Development
Internet Safety Tips for Children
?>